Sean Hamilton of No Vacancy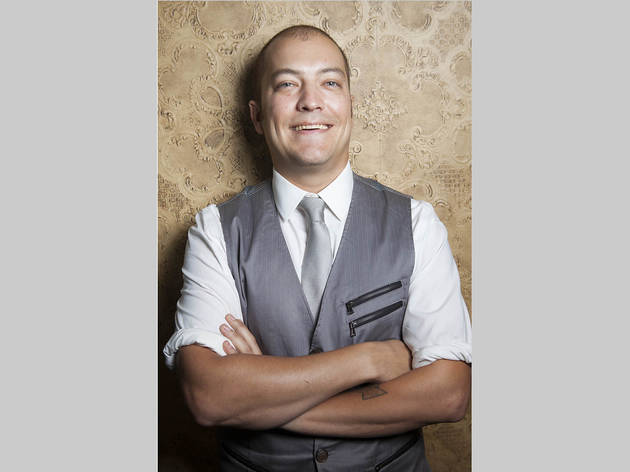 1/4
Photograph: Jakob N. Layman
Sean Hamilton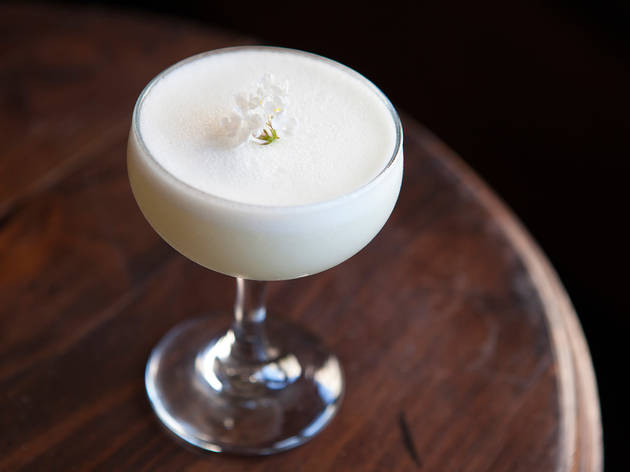 2/4
Photograph: Jakob N. Layman
China Doll at No Vacancy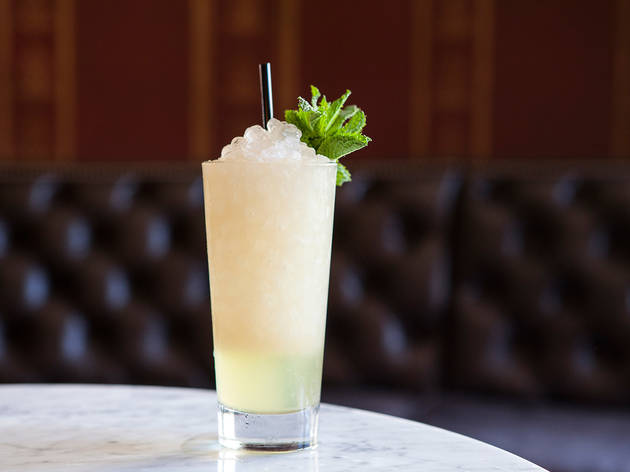 3/4
Photograph: Jakob N. Layman
The Royal Swizzle at No Vacancy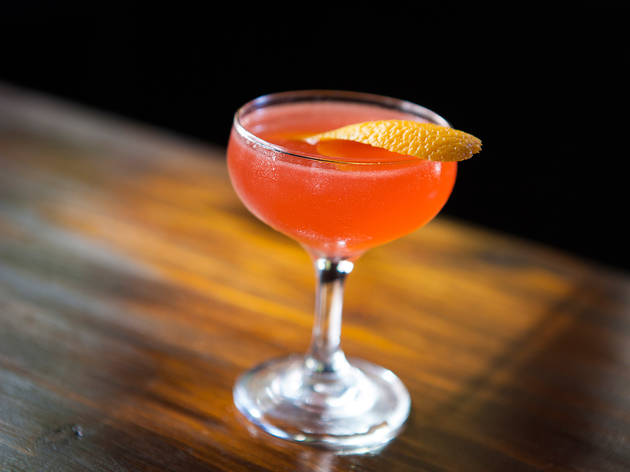 4/4
Photograph: Jakob N. Layman
The Professor at No Vacancy
Sean Hamilton of No Vacancy
What is your drink of choice?
Jameson on the rocks—it's easy, most places have it, and I'm Irish, dammit.
What's your favorite bar tool?
My favorite cocktail tool is a mixing tin. You can do so much with it—muddle in it, roll Cobblers or add in your ingredients with ice, cap it and shake it up, showing off your own special shake.
What trend would you like to see go away?
Mojitos. Go away, mojitos. I hate you.
What's the most underrated cocktail or ingredient?
Underrated—ice. Crappy ice equals crappy cocktails.
What's the drink to order at No Vacancy?
We don't necessarily have a signature cocktail, but all of our bartenders can make a pretty mean Old Fashioned. Being in a venue built in 1902, it just makes sense to have one.
Best pickup line you've heard at a bar?
You're like a ten-pound walleye. I don't know if I should eat you right here, or take you home and mount you. Ineffective, but hilarious.
Any bar faux pas?
Snapping or whistling at the bartender to get their attention.
What's the craziest thing you've seen happen at a bar?
The craziest thing ever was a customer taking an orange with a knife stuck in it from the garnish bowl and throwing it at a bartender to get their attention. No, no, no.
What's on your playlist?
Old-school Pearl Jam, 2-Pac, 80's one-hit wonders and some Weird Al.
What are your favorite bars in LA?
I love chilling at Cat & Fiddle in the courtyard for a bite and some live jazz on Sundays or having a drink at the Warwick, Pour Vous, Harvard & Stone or La Descarga.
What are your favorite places to eat late night?
Late night food usually consists of a drive-thru, greasy crappy food and followed up with regret and mudbutt.
Where was your first kiss?
Under the teachers desk in my first grade classroom at Roosevelt Elementary School in Estherville, Iowa. P.S. It wasn't the teacher.