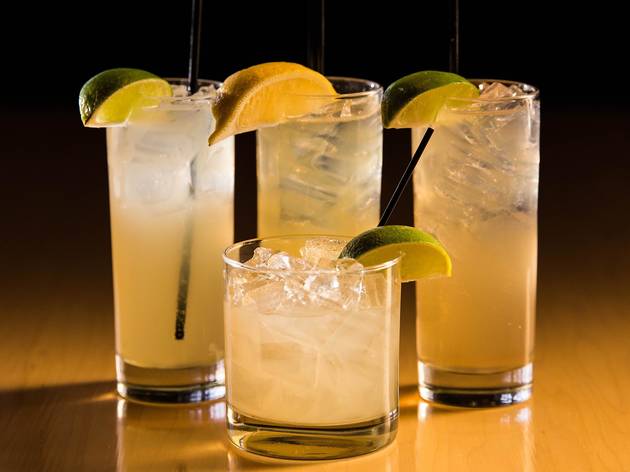 1/10
Photograph: Joshua Thaisen
Cocktails at The Holloway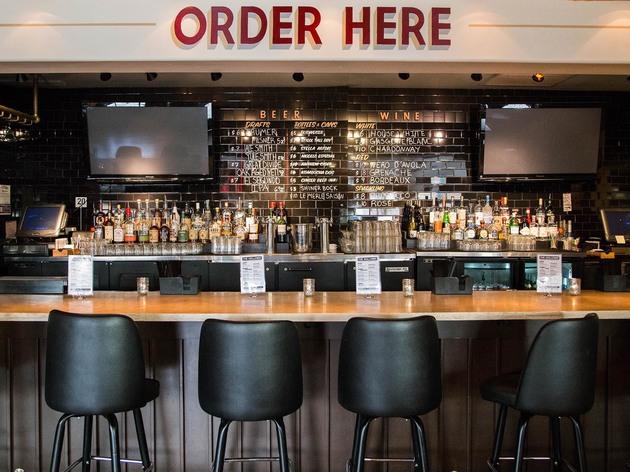 2/10
Photograph: Joshua Thaisen
The Holloway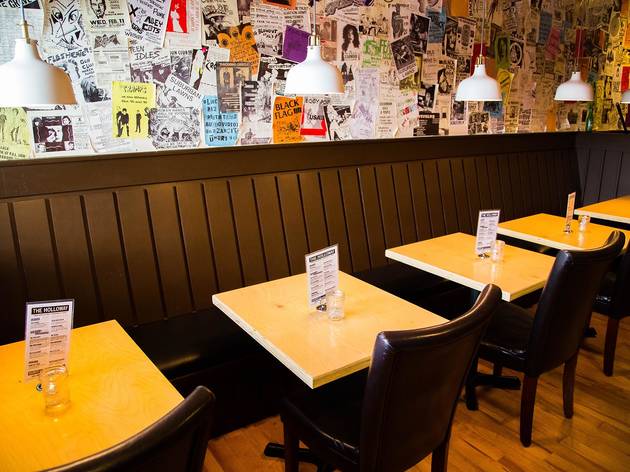 3/10
Photograph: Joshua Thaisen
The Holloway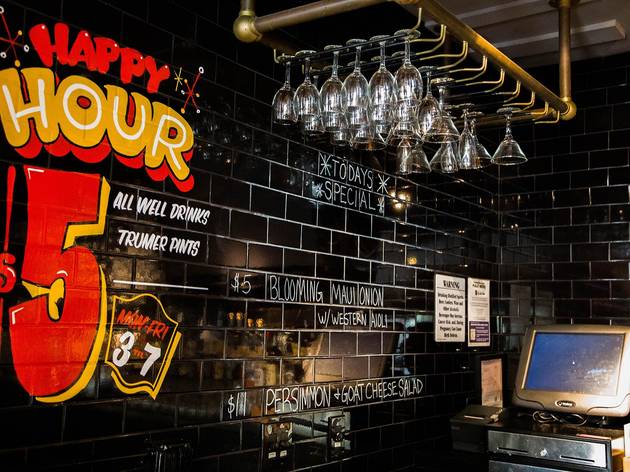 4/10
Photograph: Joshua Thaisen
The Holloway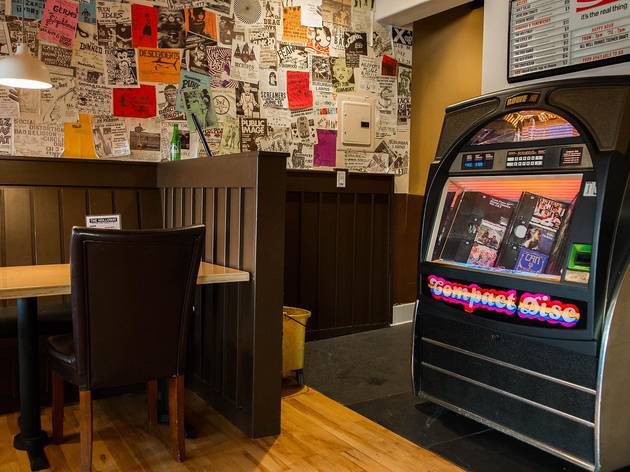 5/10
Photograph: Joshua Thaisen
The Holloway
6/10
Photograph: Joshua Thaisen
The Holloway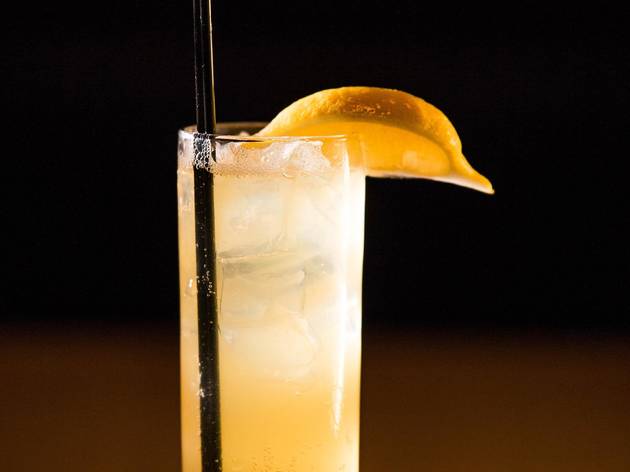 7/10
Photograph: Joshua Thaisen
Holloma at The Holloway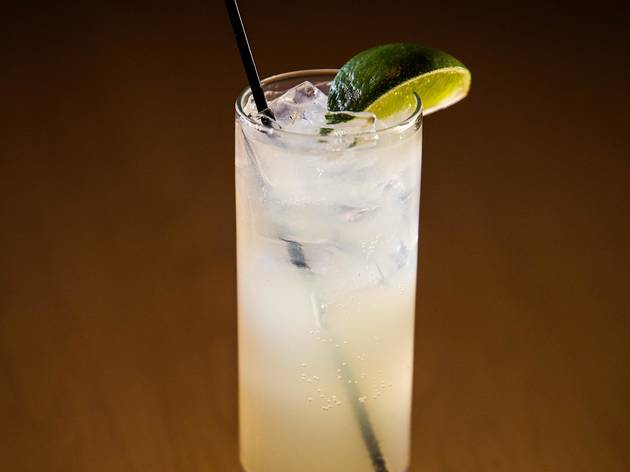 8/10
Photograph: Joshua Thaisen
Cock + Bull Vodka at The Holloway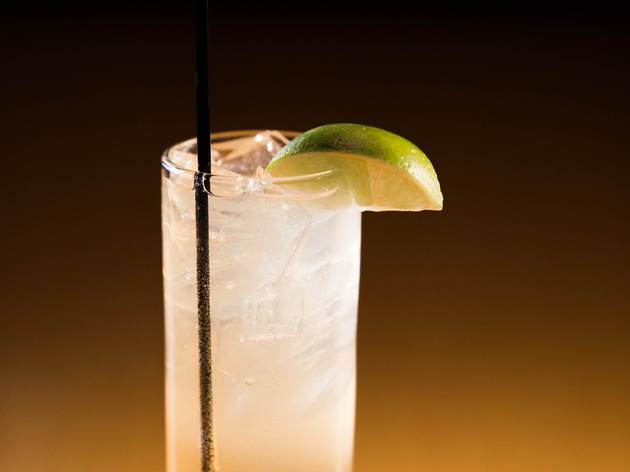 9/10
Photograph: Joshua Thaisen
Sarah's Shandy The Holloway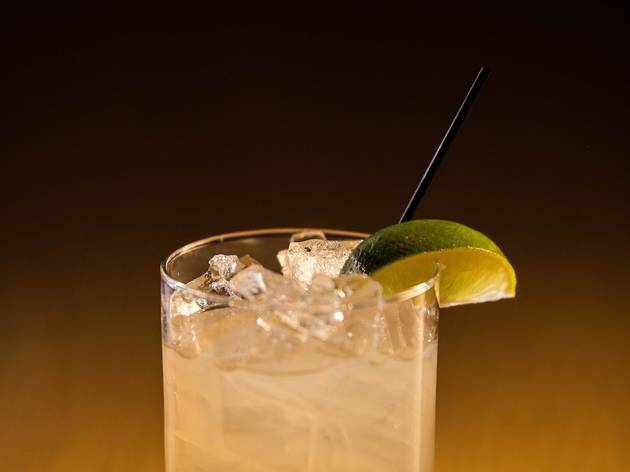 10/10
Photograph: Joshua Thaisen
Mezcal Margarita at The Holloway
Time Out says
Born of the same minds that brought us Little Joy, The Holloway—a sports bar/gastropub just down the street in Echo Park—should have all the trappings of a great local bar. Unlike its cooler cousin, however, this new kid on the block is suffering from a serious lack of personality. Its modern diner aesthetic doesn't go quite far enough—a couple vintage burger joint signs and a slick tiled bar back are the only vaguely interesting features in an otherwise bland and vacuous interior, while the cocktail program seems apathetic at best. The food, perhaps The Holloway's most redeeming quality, is decent, but by the time it arrived (my grilled cheese a good 15 minutes after my companion's burger) we were unanimously bored and ready to go home.
Vitals
Good for: Avoiding, if you can. We arrived on a Saturday afternoon for a late boozy brunch—a decision we lived to regret. Poor acoustics make for a barrage of noise even when the place is relatively empty, making it an ill-advised venue for anyone nursing a hangover. One can only imagine what it's like when it's packed, but we won't be returning to find out.
The scene: The clientele at The Holloway just might reflect the worst of LA's inhabitants, with patrons seemingly drawn straight from the casting pool of an MTV dating show. At a booth beside us, three out of five people were wearing sunglasses, despite the fact that we were indoors and it was overcast outside. We sought distraction in the college football playing on one of the TVs behind the bar, but ultimately became enthralled with the infomercial playing on the other.
The playlist: The music was the least upsetting part of the experience, yet, as with The Holloway's other components, not entirely memorable. I'm pretty sure we heard The Ramones; the rest was drowned out by the buffoonery of the sunglasses crew.
Bartender says: Not much.
Drink this: If you have the misfortune of finding yourself here, just stick to beer or well drinks. The cocktails are not only unimpressive, but their complete lack of creativity is borderline offensive. The Cock+Bull Vodka is a tarted up vodka ginger beer with a $10 price tag, while Sarah's Shandy ($7) combines Trumer Pilsner with lemonade and ice cubes to create a watered down waste of space on the menu. The more enticing selections, like the Mezcal Margarita ($11) and tequila-based Holloma ($10), are decent but numbingly unimaginative, a description that could sum up the entire Holloway experience.
Details
Address:
1320 Echo Park Ave
Los Angeles
90026

Contact:
Opening hours:
Mon-Thu 3pm-midnight; Fri 3pm-2am; Sat 10-2am; Sun 10am-midnight
Do you own this business?