"Make some noise, y'all! Make some noise!" If you've ever heard these words shouted loudly over a portable PA system, over and over and over again, there's a good chance you're either watching a video of Lil Jon before he got famous or walking along the Venice Beach Boardwalk. While you may want to avoid the hype, the crowds and the overall scene, sometimes you can't help but watch one of these street acts in action.
1. The Candyman. No, he's not a murderer with a hook for a hand (at least we don't think). Instead, he's part go-go dancer, part gymnast and 100% showman.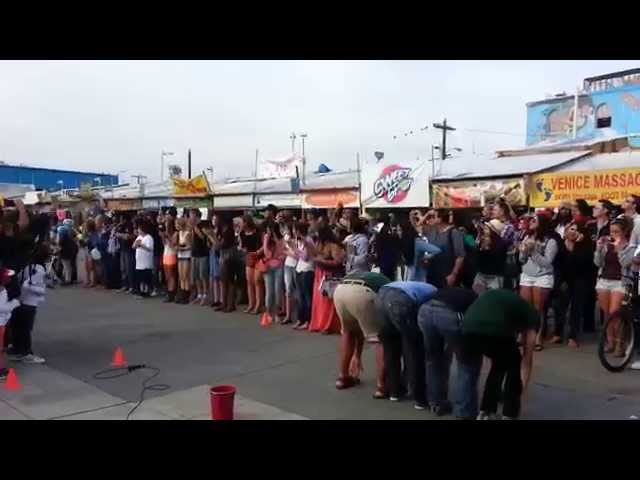 2. Venice Beach Glass Man. If you've ever walked past a crowd chanting "hooba, hooba" in unison, then there's a good chance you've witnessed this man jumping on shards of thick glass. Even though his whole routine is scripted more than a veteran road comic, the Venice Beach Glass Man (rumor has it he goes by Perry Hernandez) is definitely worth seeing more than once.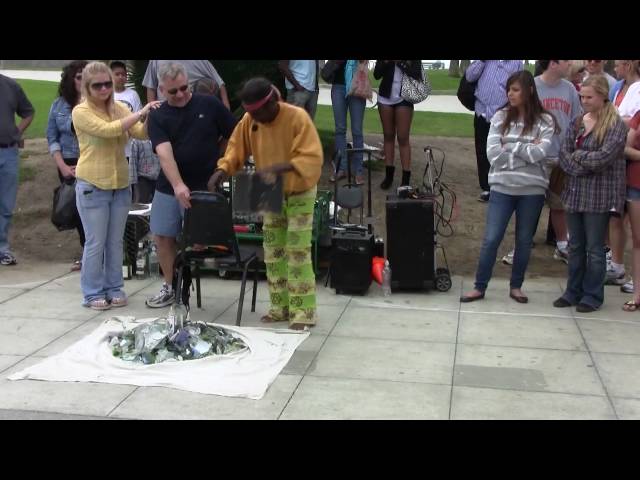 3. The Calypso Tumblers. This group, originally formed in New York, isn't your run-of-the-mill street team. These guys (and now one girl) travel the country and have even made the top 10 of America's Got Talent. You can tell because they are a little less hype and a lot more somersaults.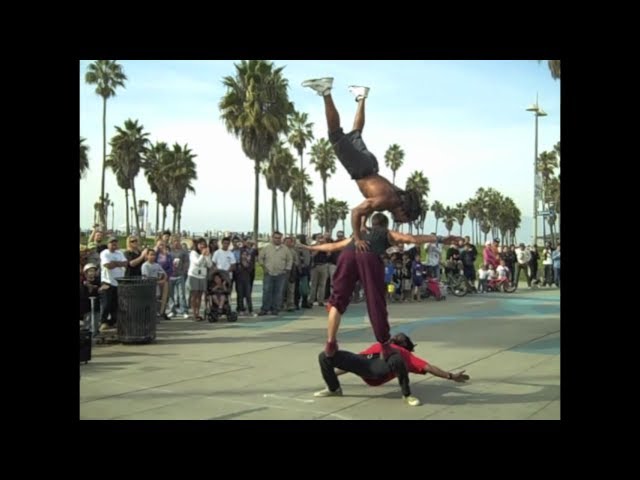 4. The Dubstep Beat Boxer. This guy will make you feel like you're at an EDM concert right by the ocean. Just because he chills in a beach chair and doesn't heckle you for cash when you walk by doesn't mean he's not talented. But I suppose you could say, he is all talk.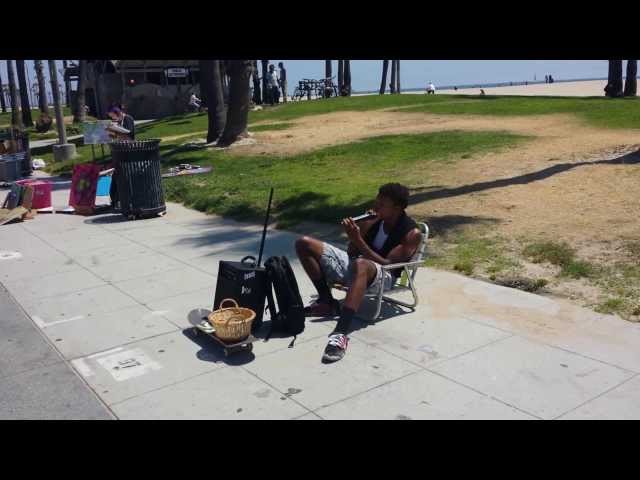 5. Skate Boarding Dog. This is just adorable. Absolutely freaking adorable.
6. Silverman. With his glittered skin, robotic movements and Michael Winslow-from-Police Academy-like sound effects, the Silverman asks for tips out of plastic cup like nobody you've ever seen before.
7. The BMX bike dude. So, he may not be Tony Hawk but doing a handstand while riding backwards is pretty damn cool. Word has it, this guy likes to do some of his best tricks down by the Venice Ale House.