We took tequila mist shots out of balloons, tatted ourselves up and danced 70 floors above the city. Needless to say, we had a fantastic time at Skylent Disco.
OUE Skyspace LA hosted the sky-high dance party on Saturday night. Siempre Tequila provided the cocktails while a trio of DJs from Quiet Events DJs provided the tunes. In keeping with the silent disco concept, all of the music was piped in through wireless headphones, and guests could decide which sets to dance to (one solely EDM, another filled with '80s and '90s hits, and one with today's Top 40).
The attire atop the U.S. Bank Tower was all glow-in-the-dark everything, with a little extra illumination from Tribal Ink Tattoos and Urban Outfitters Home's glow balls. Scroll through some of our favorite moments below, from trips down the Skyslide to poses in the Photomadic Photobooth.
All photographs by Justin L. Stewart.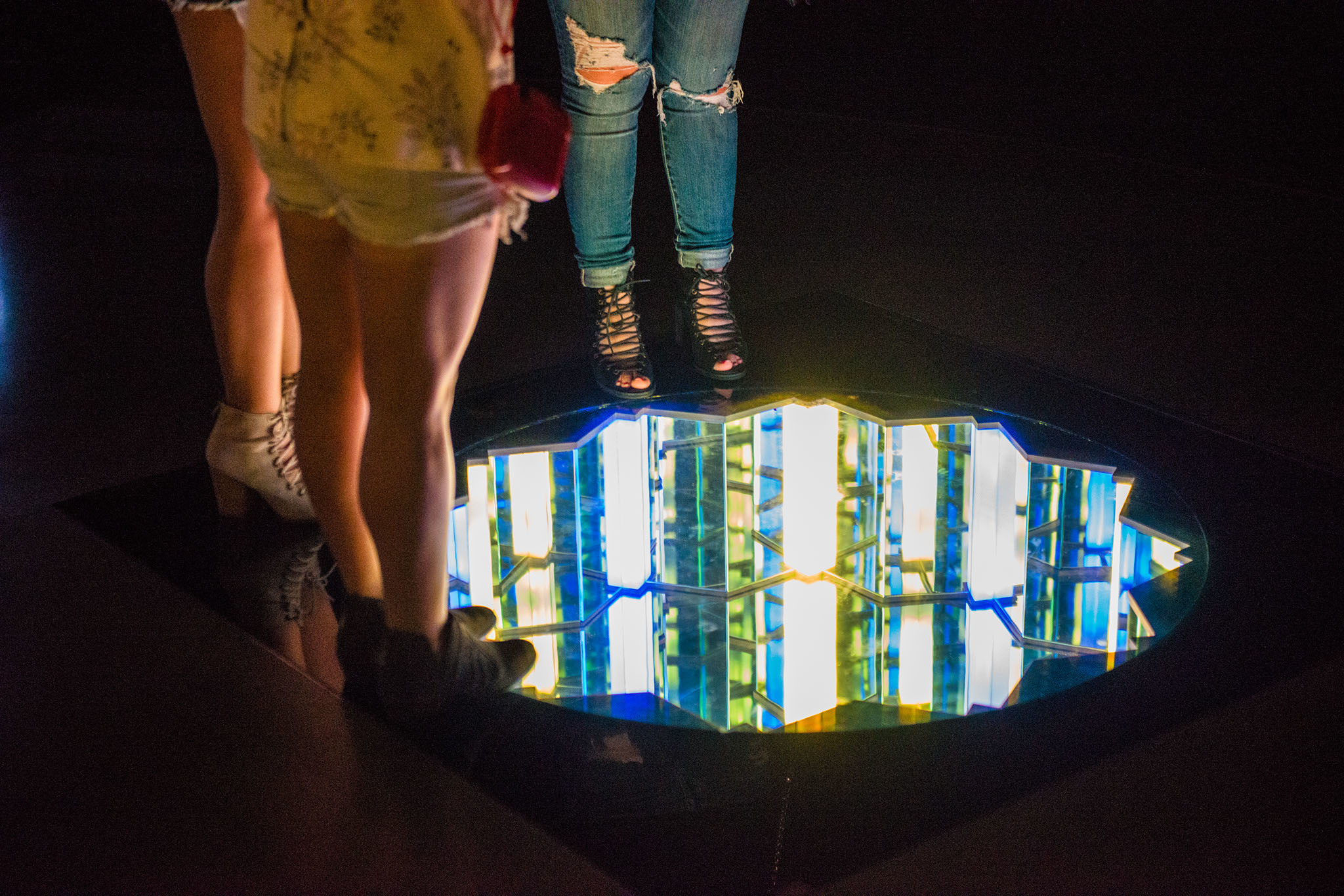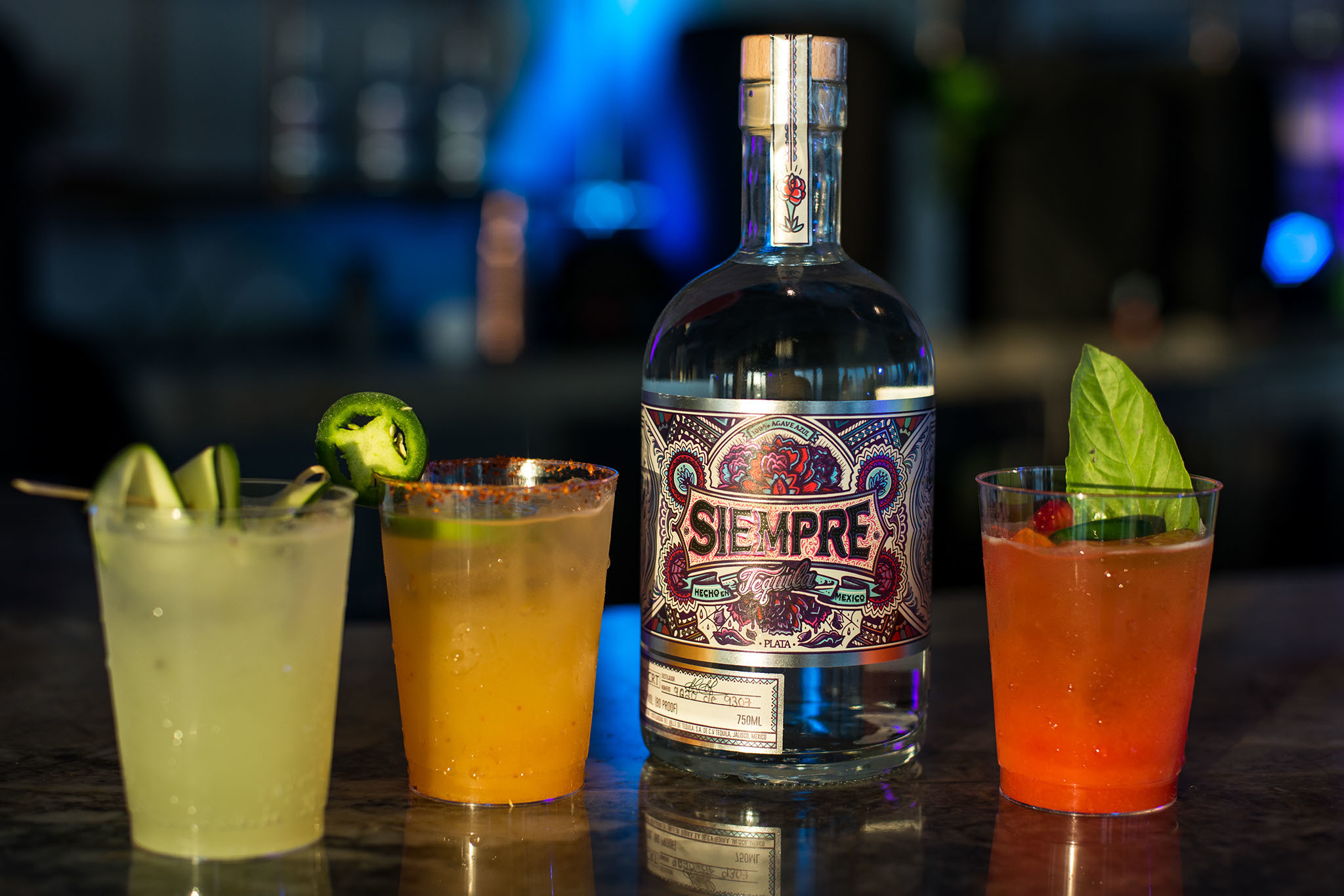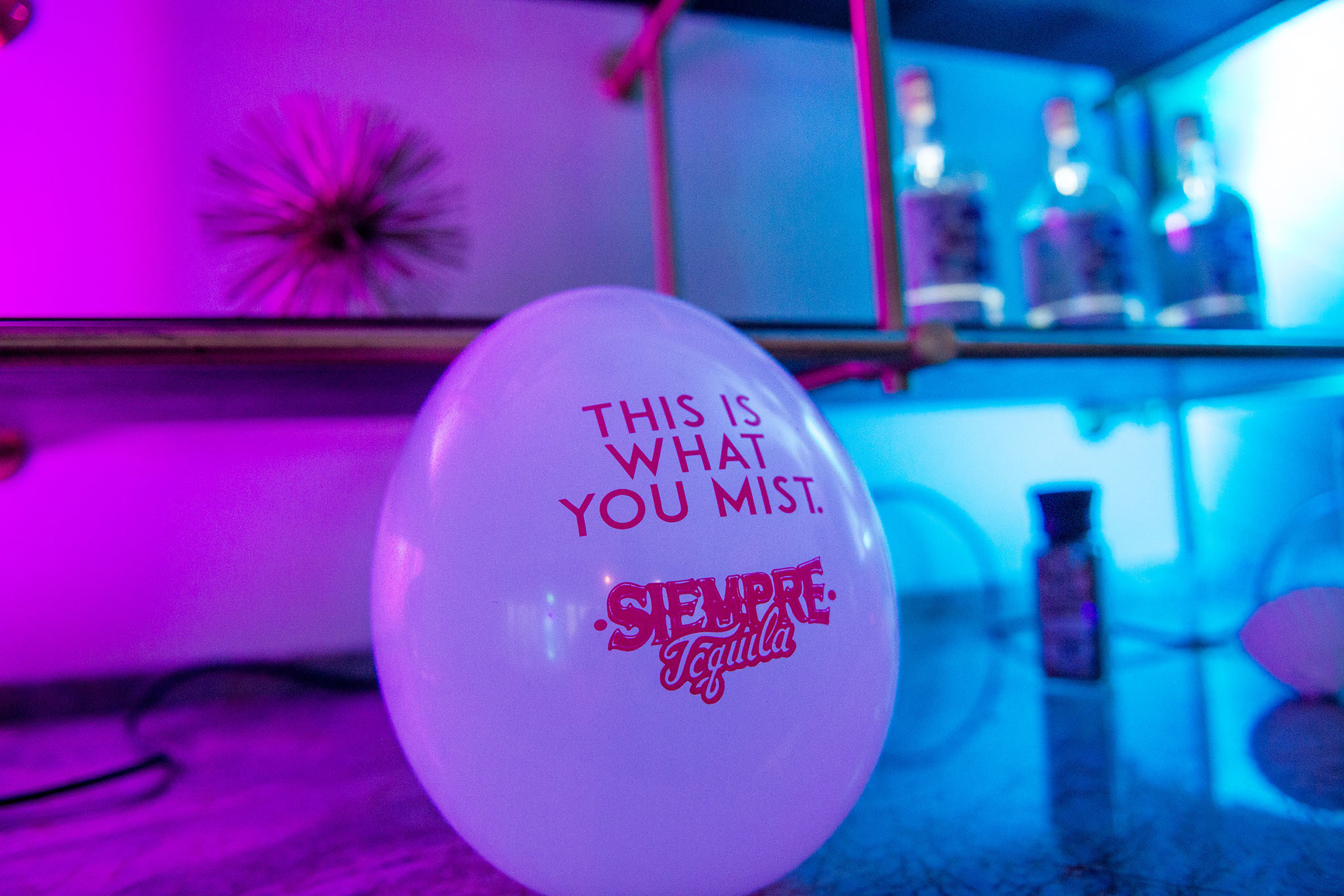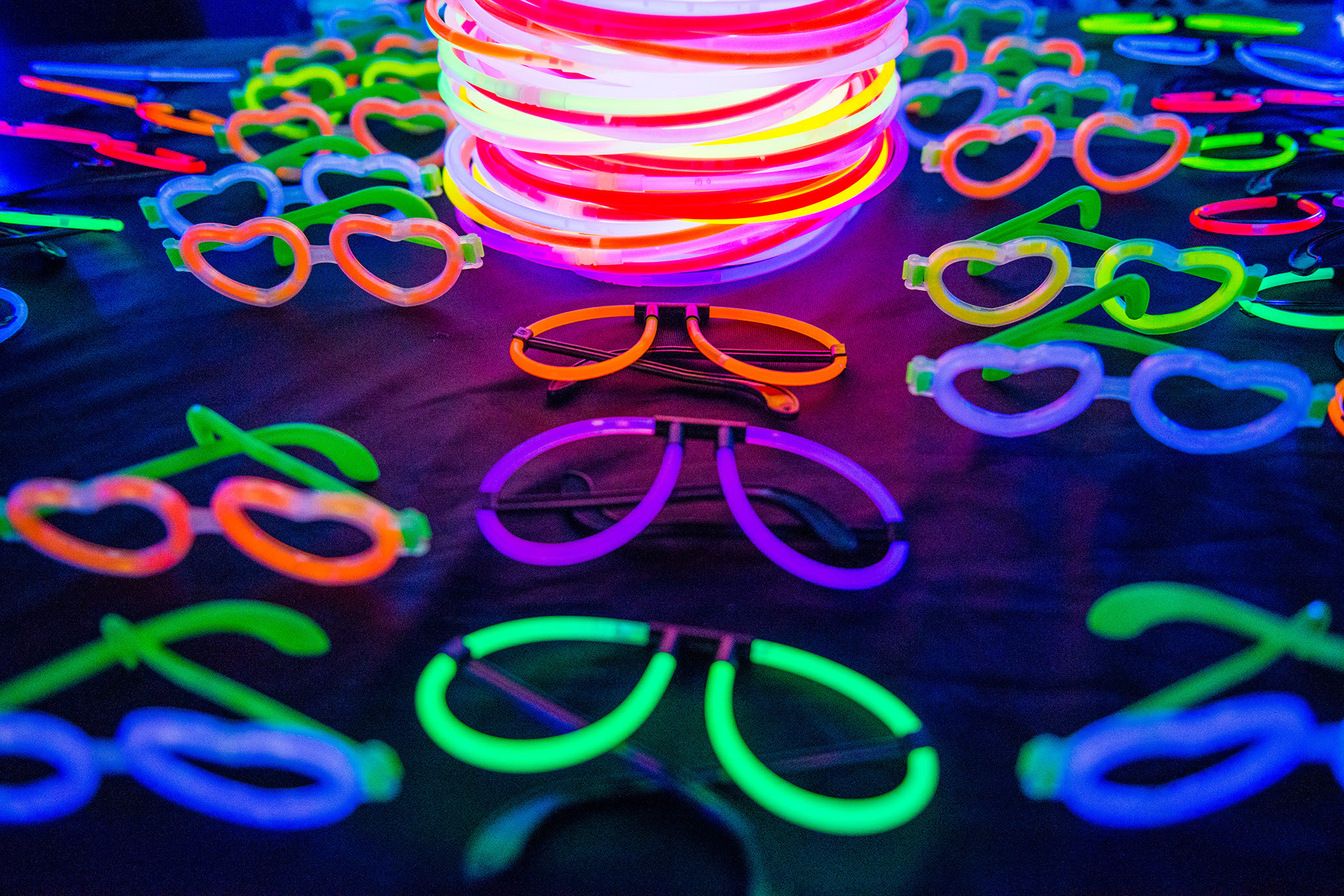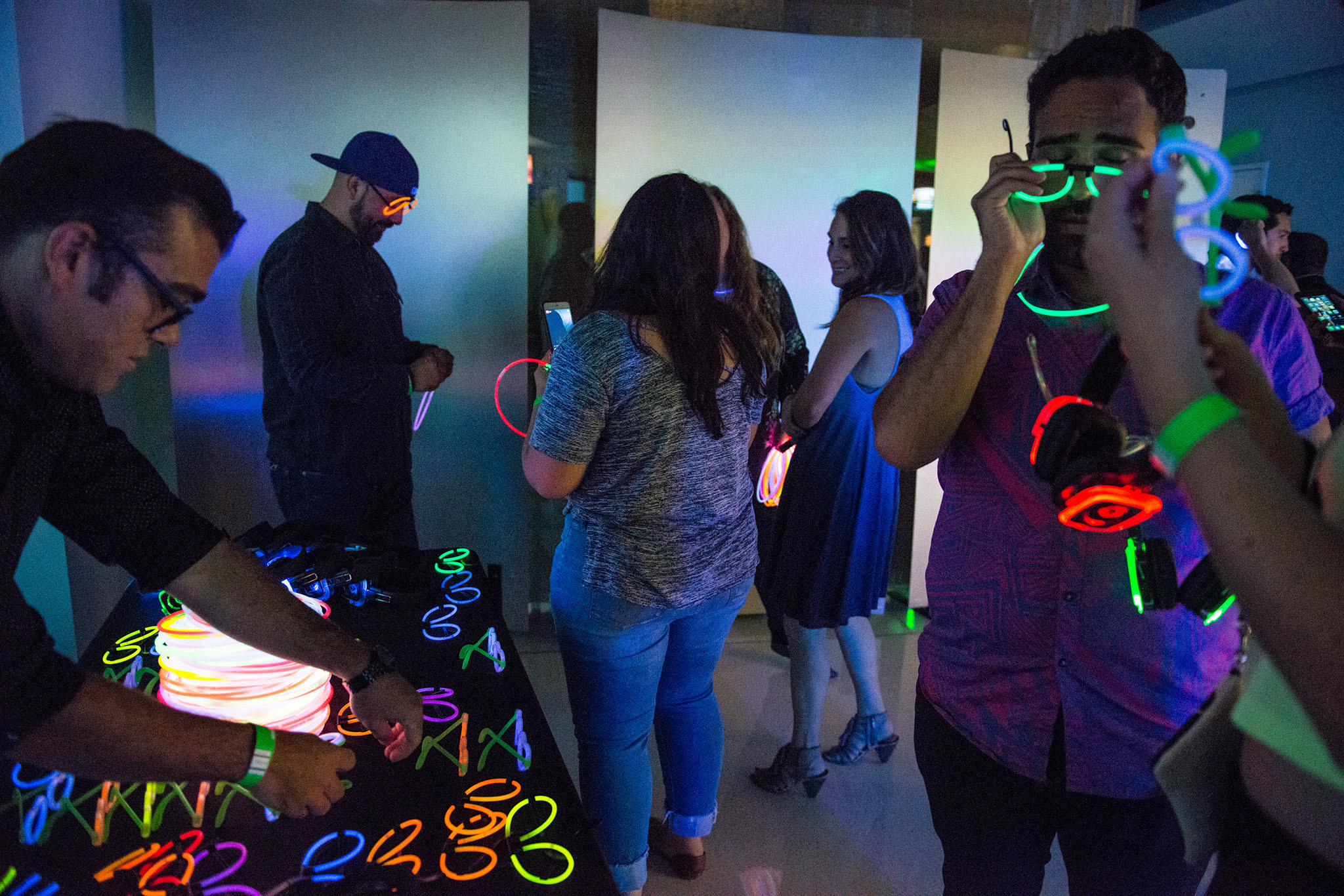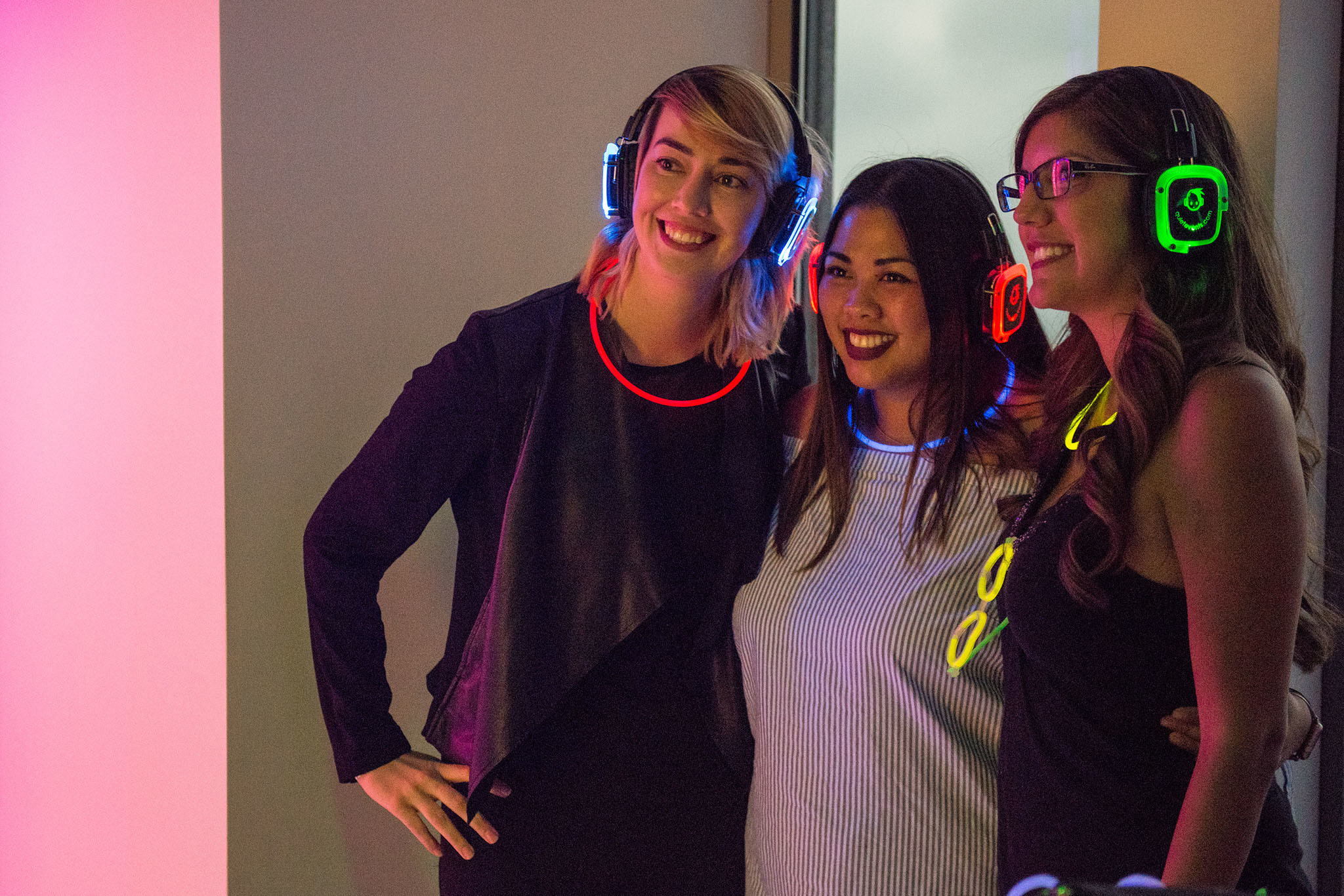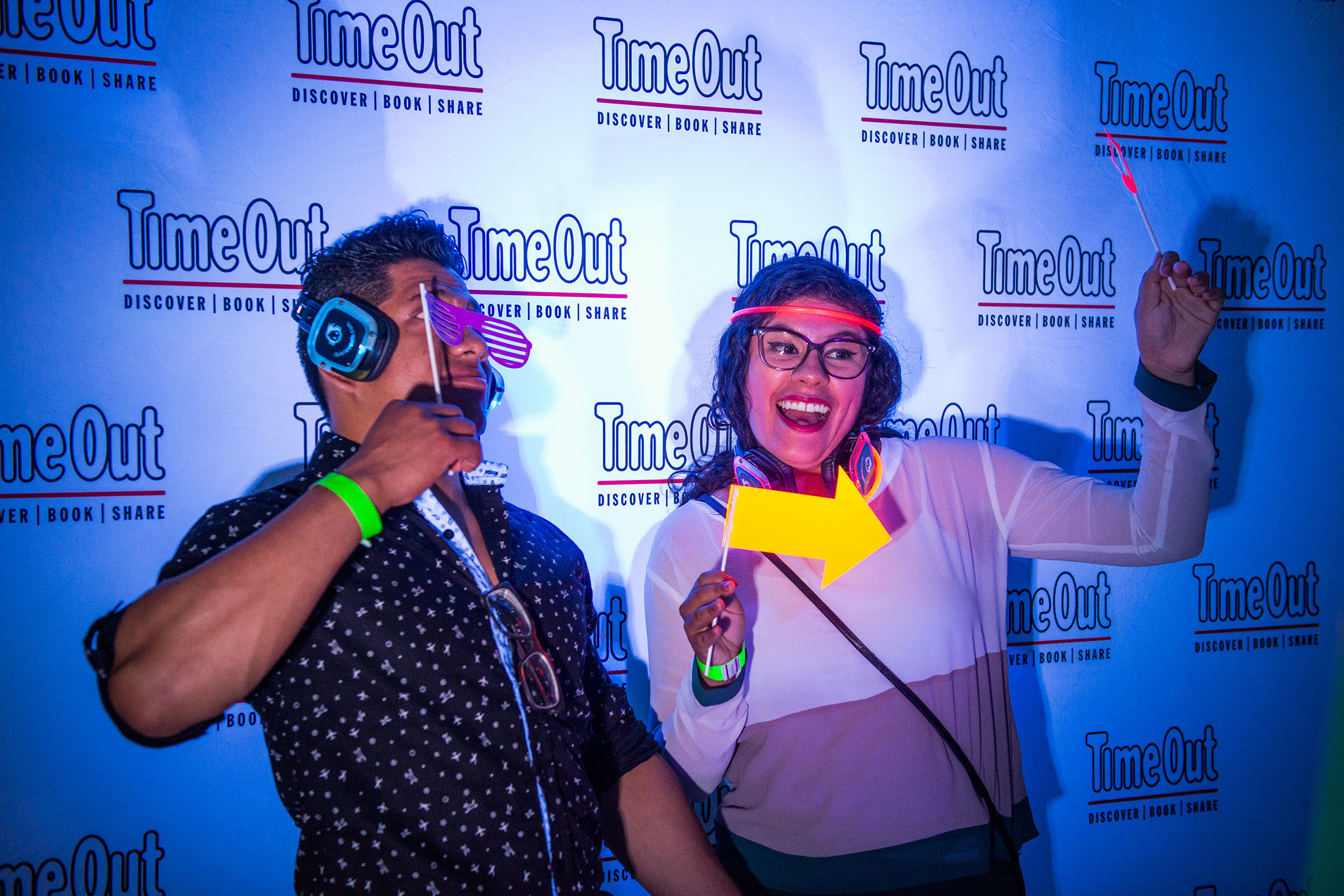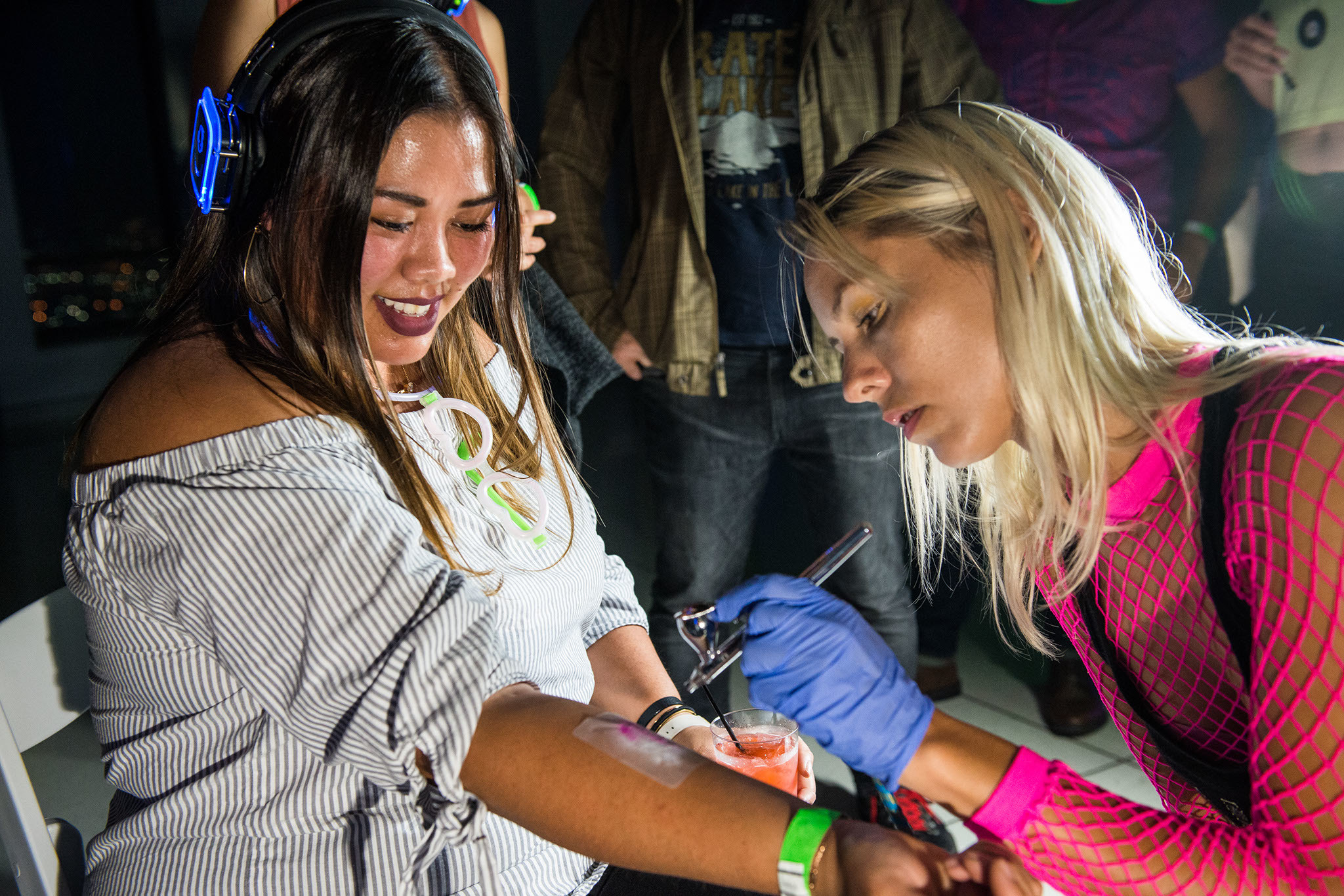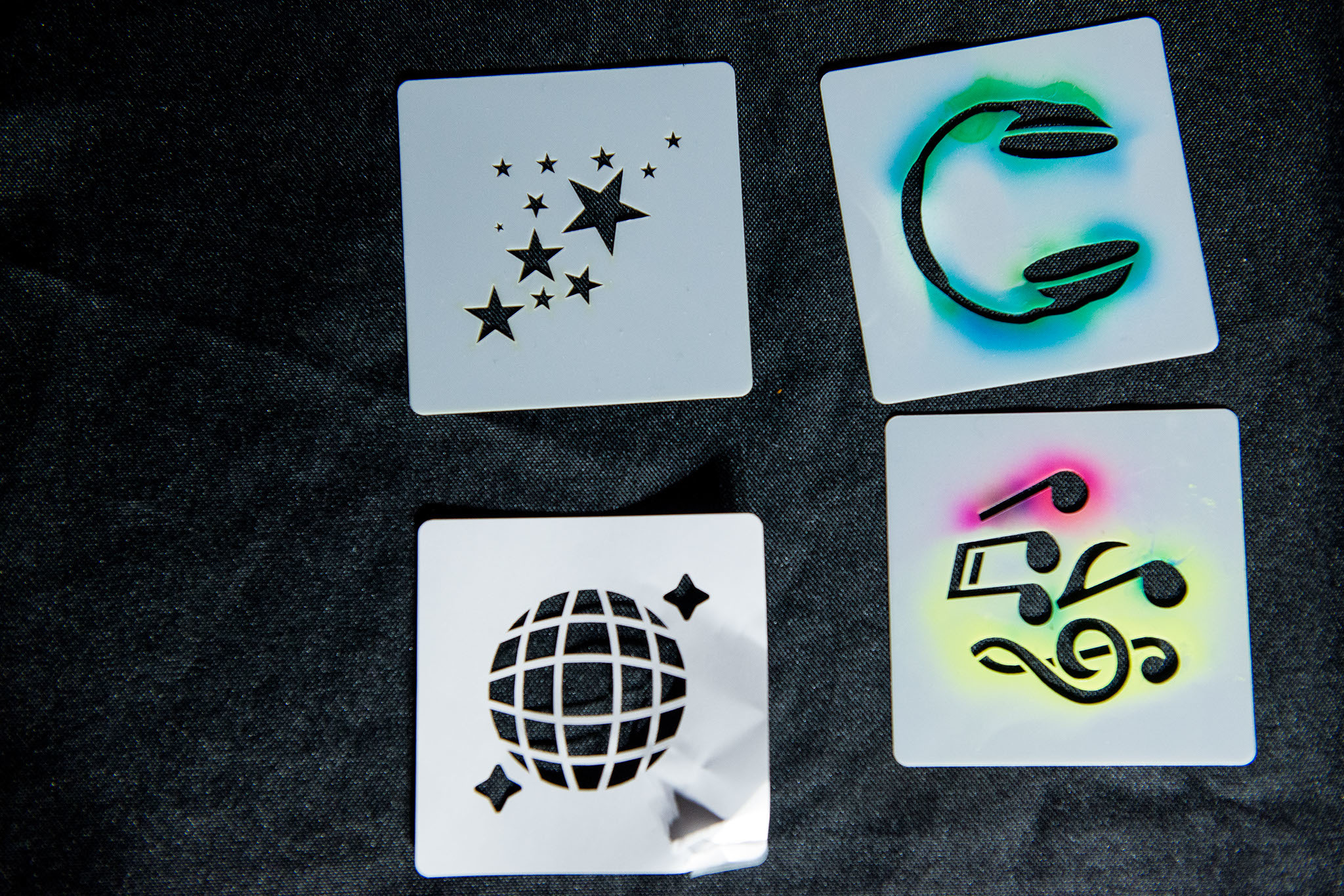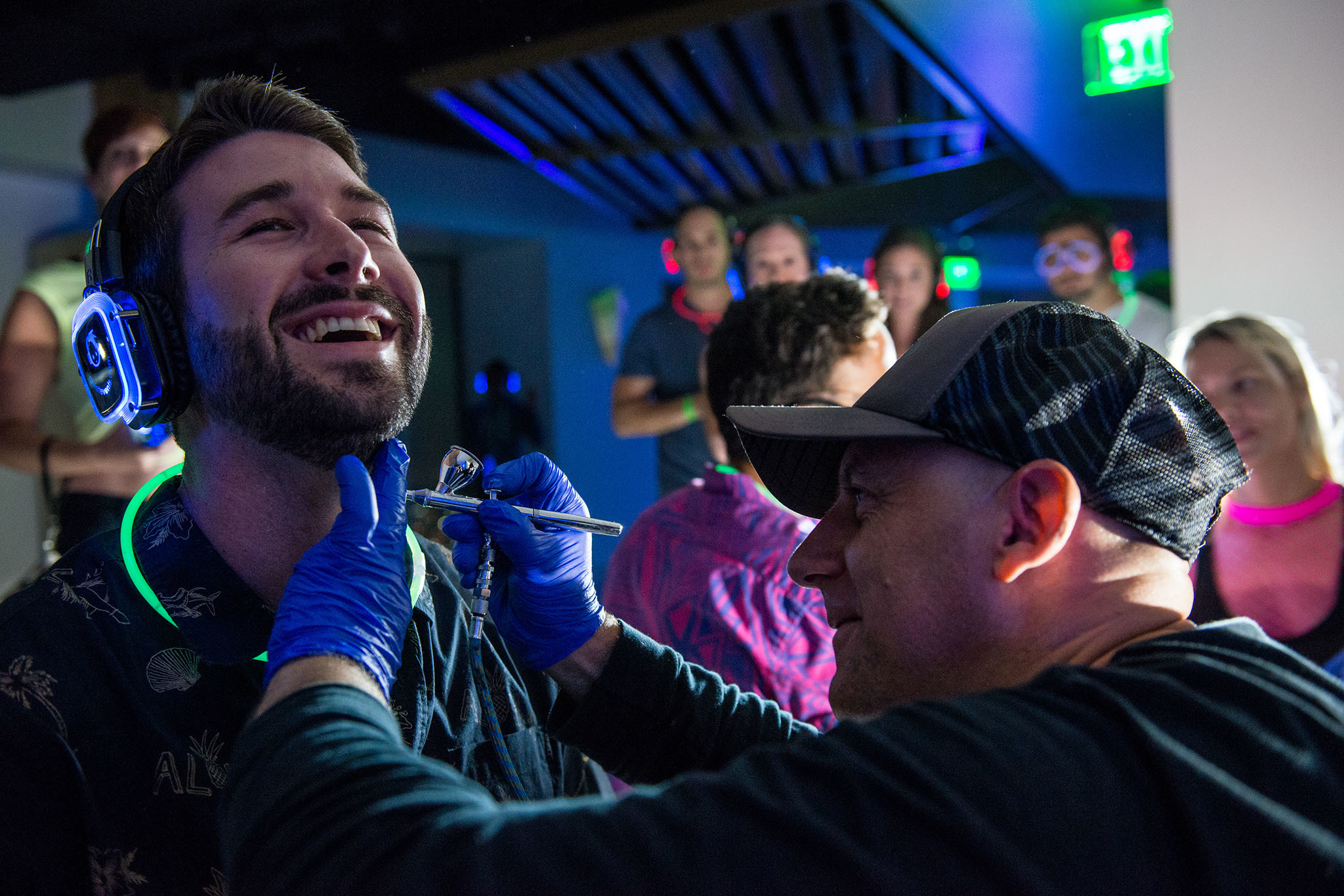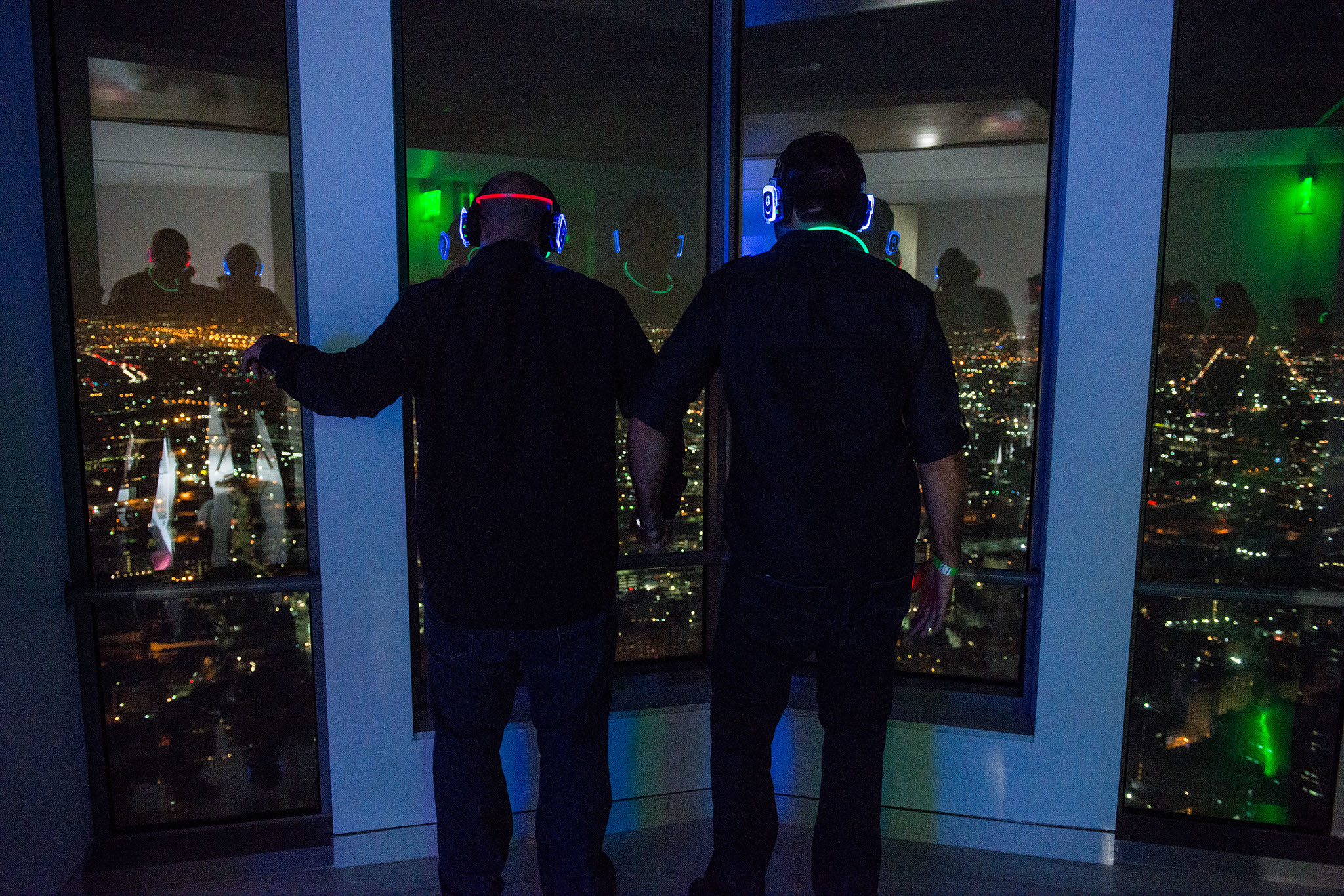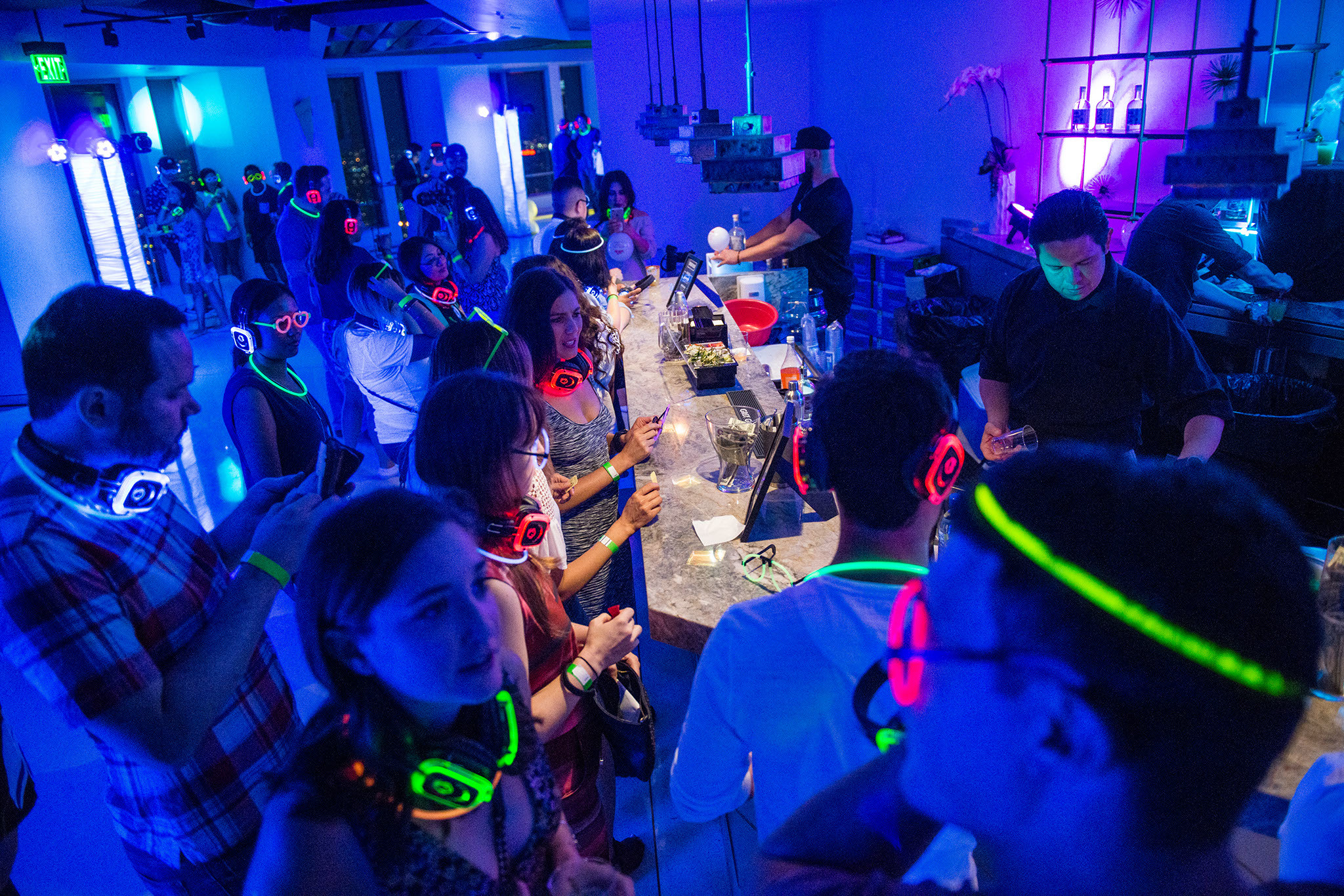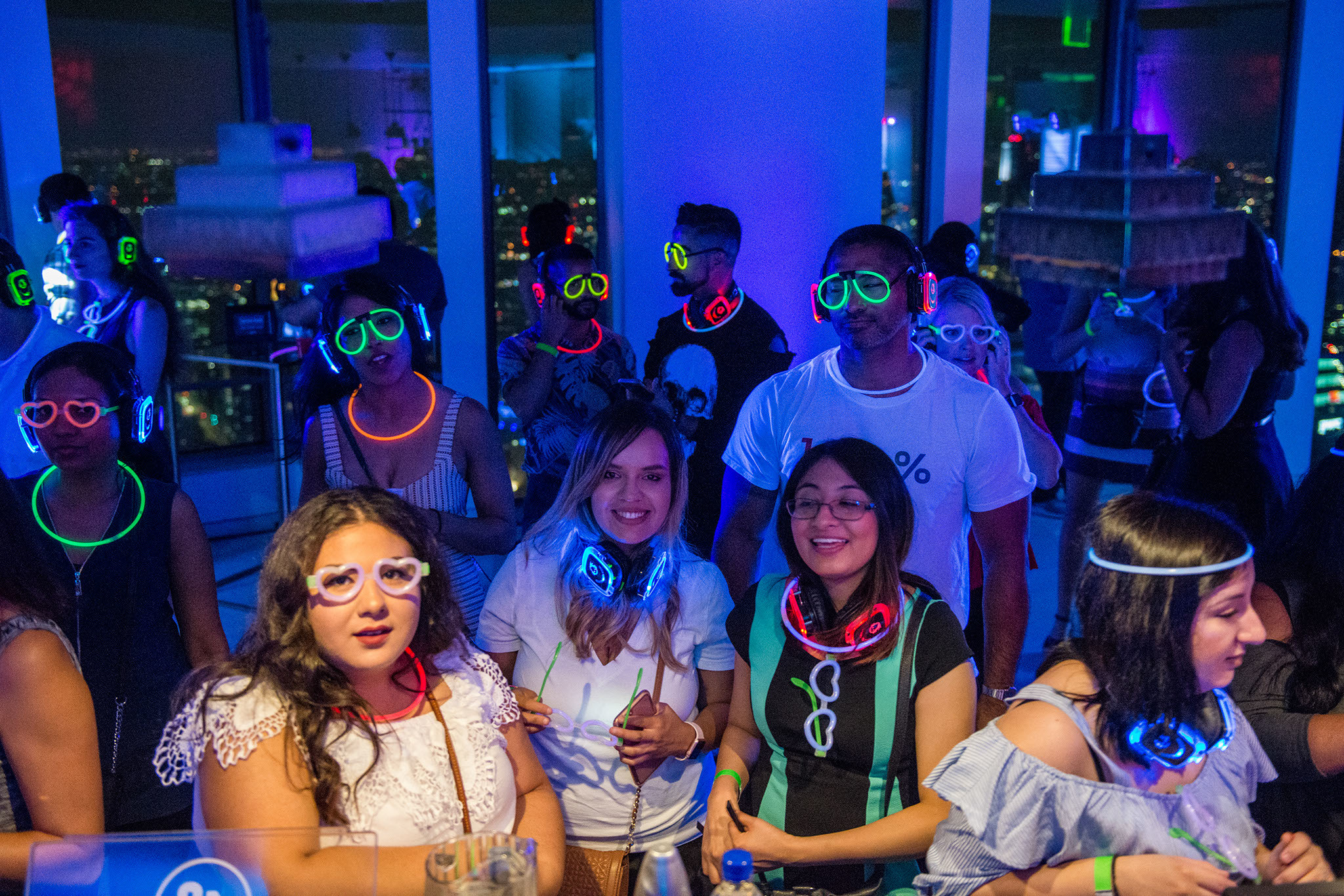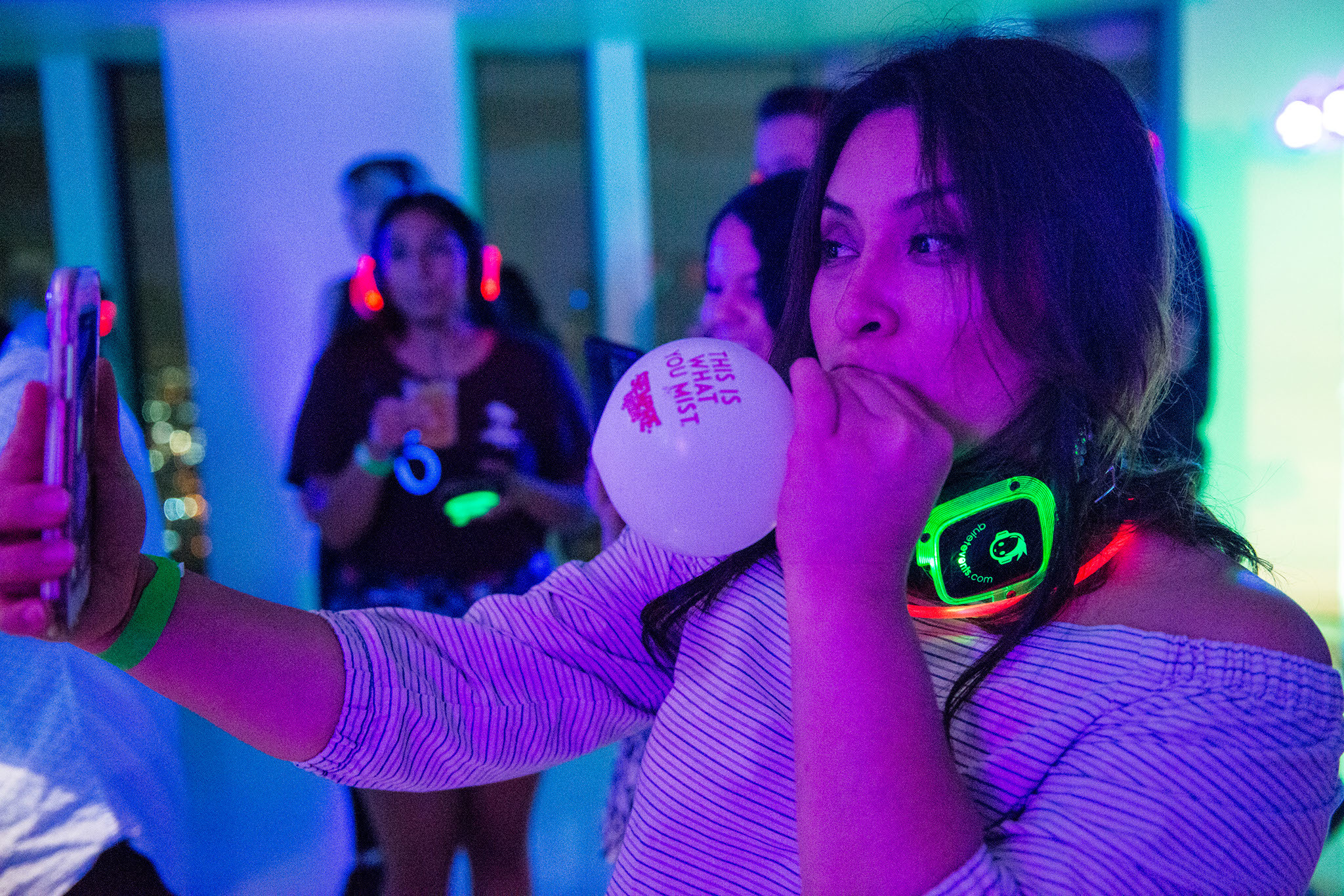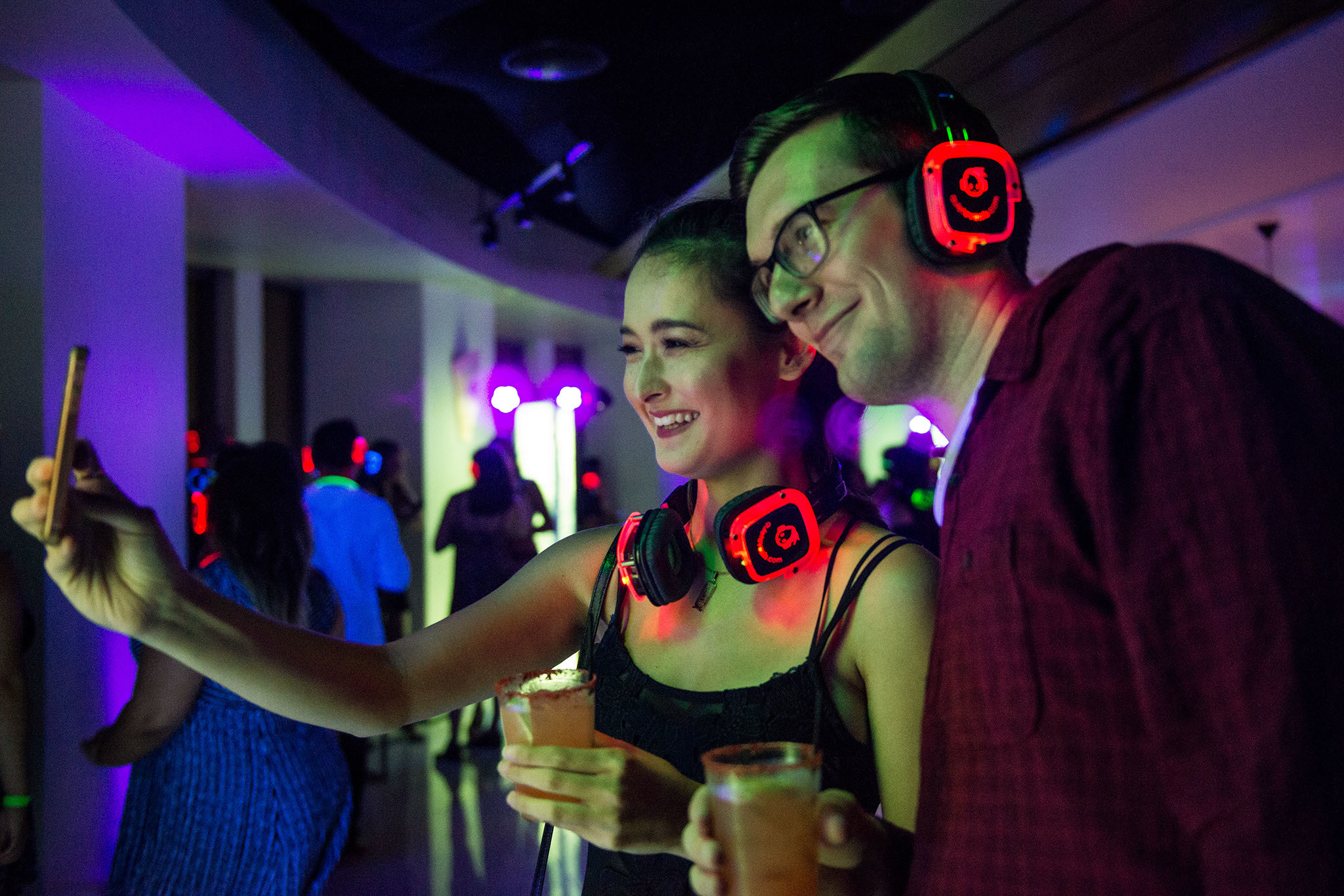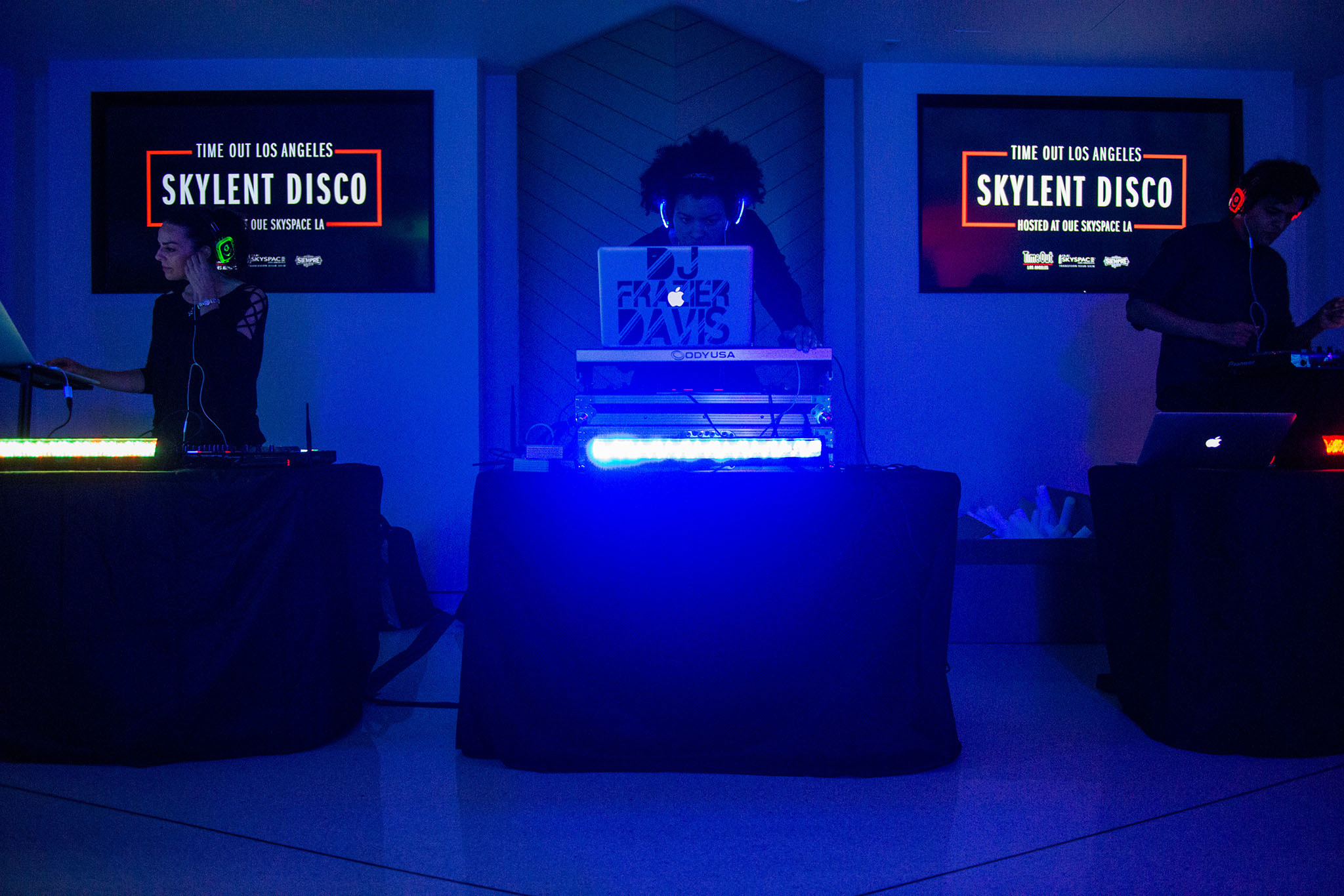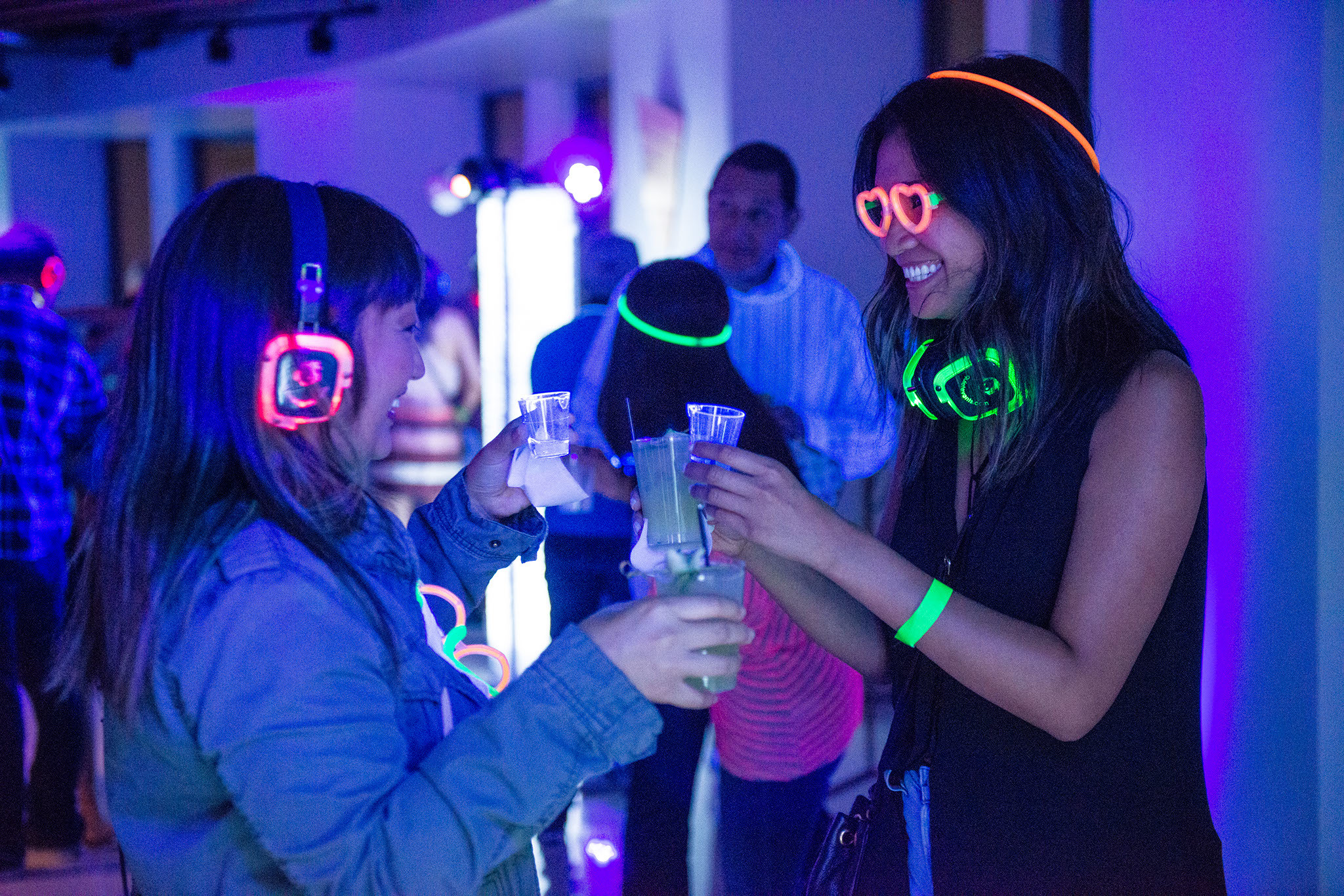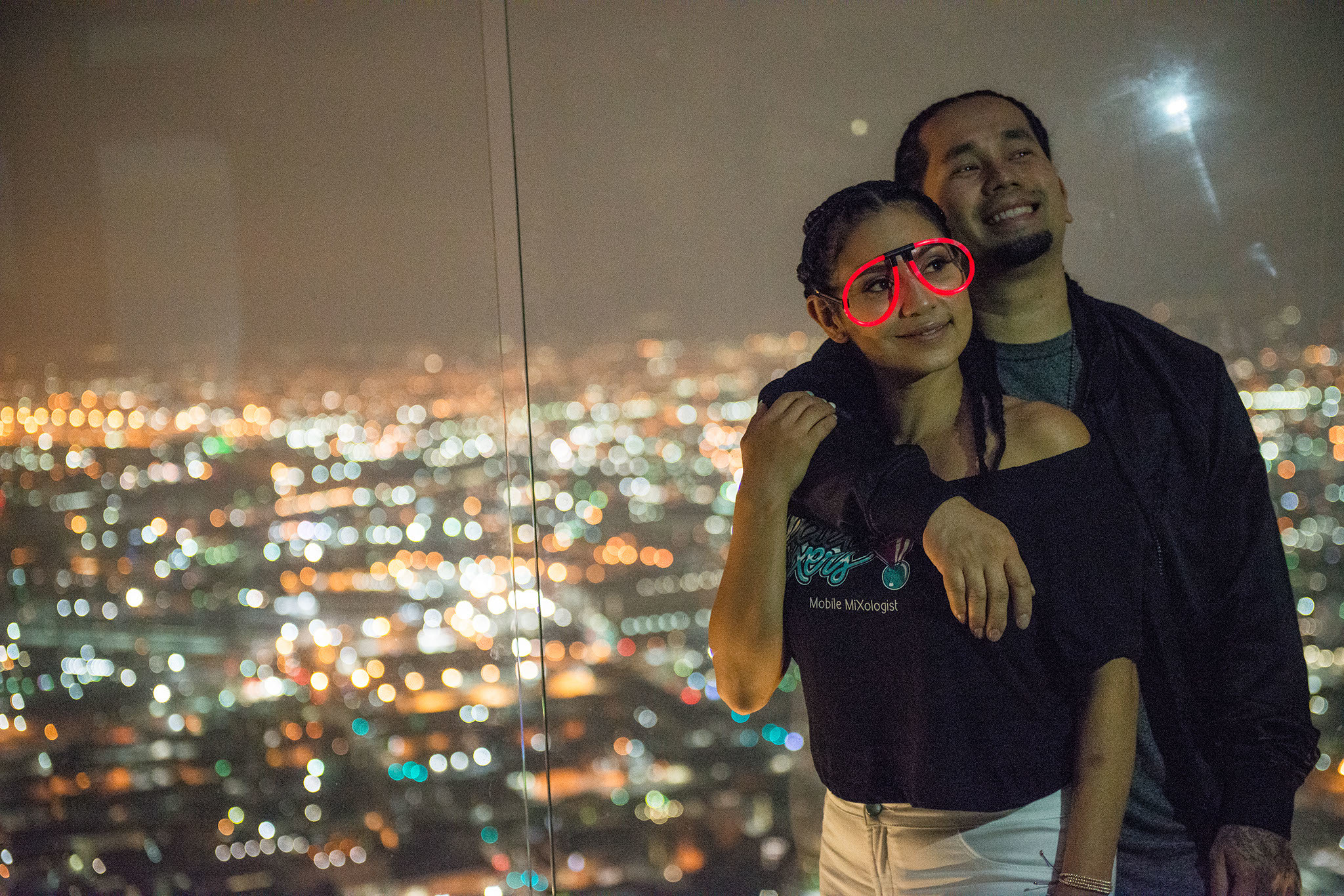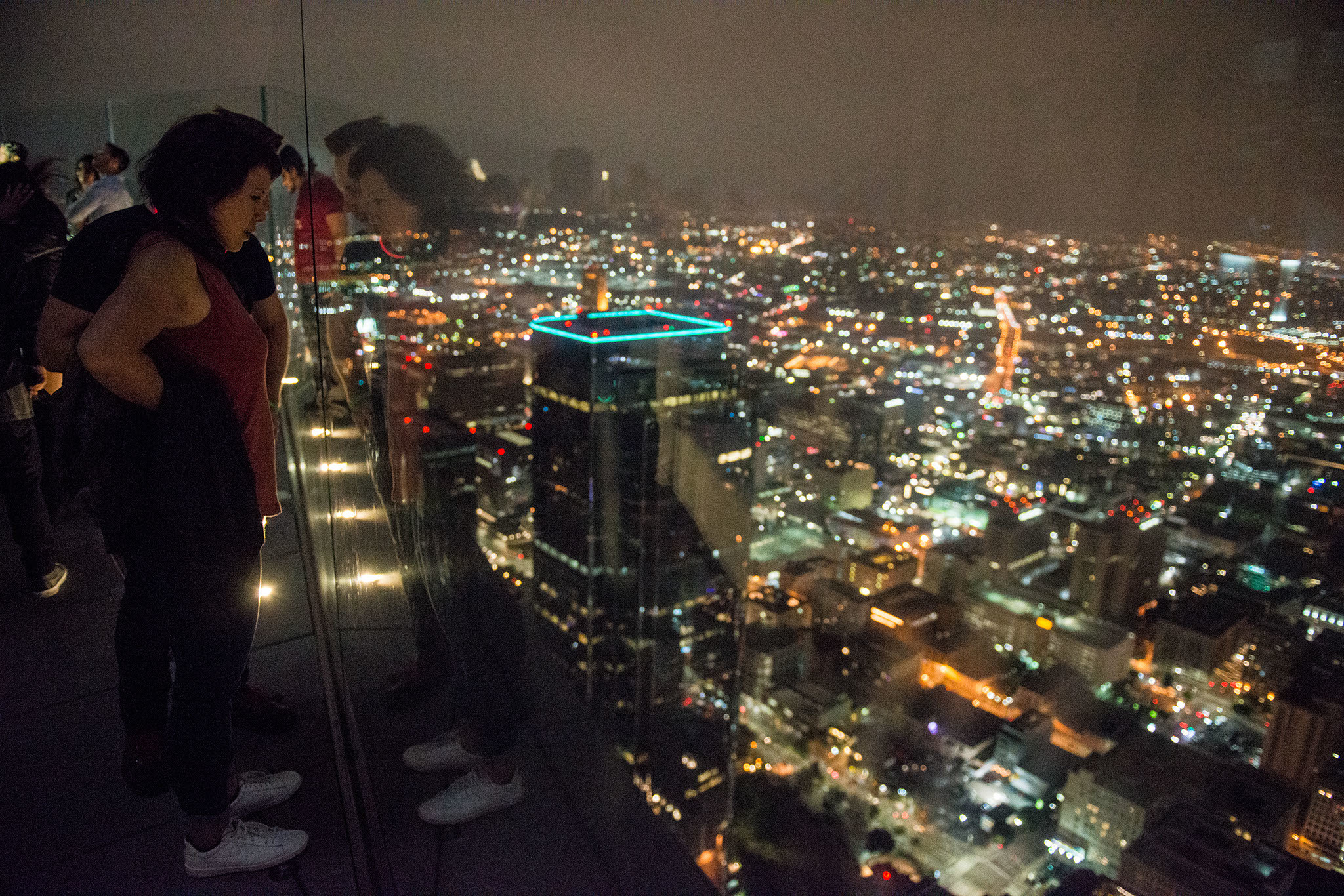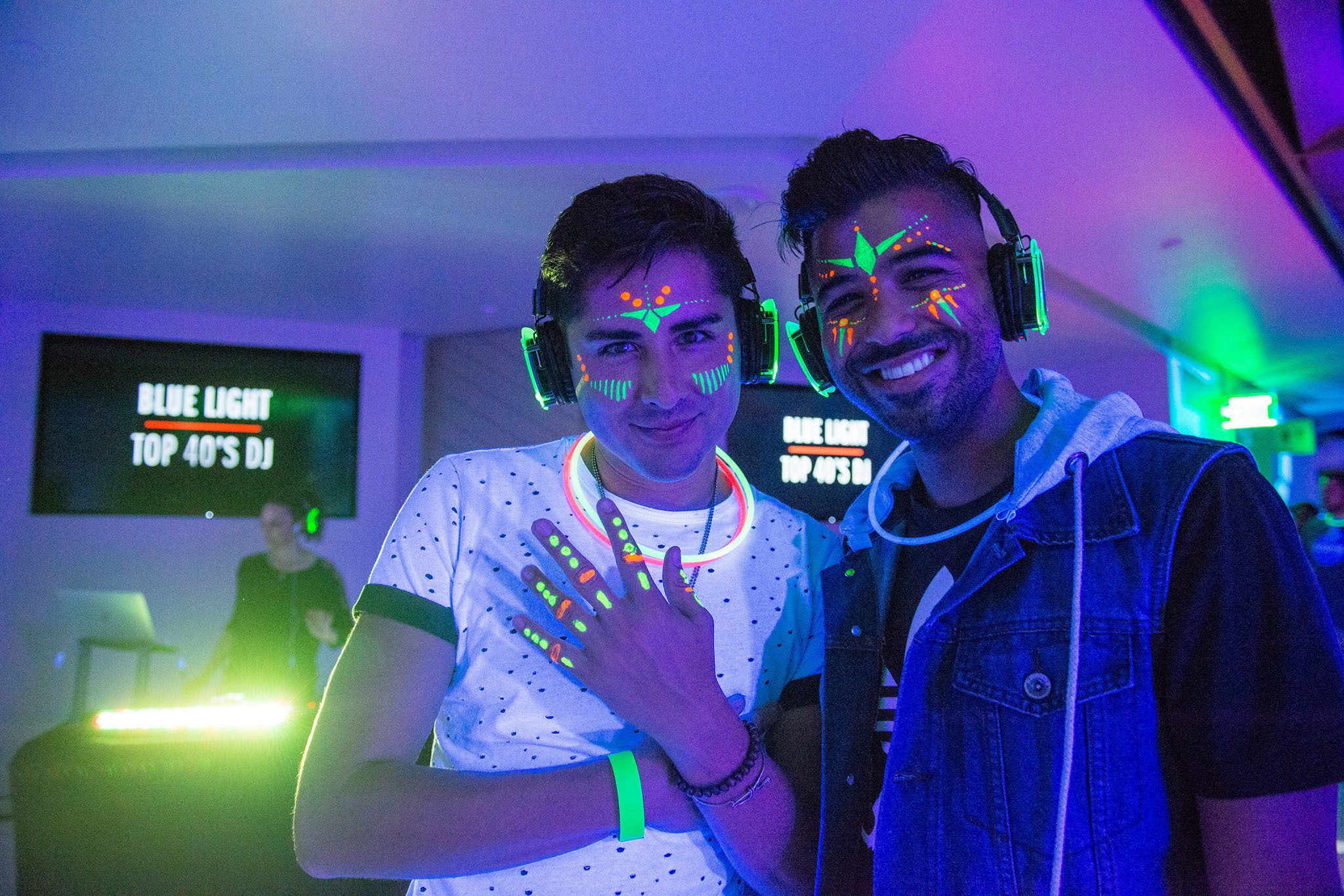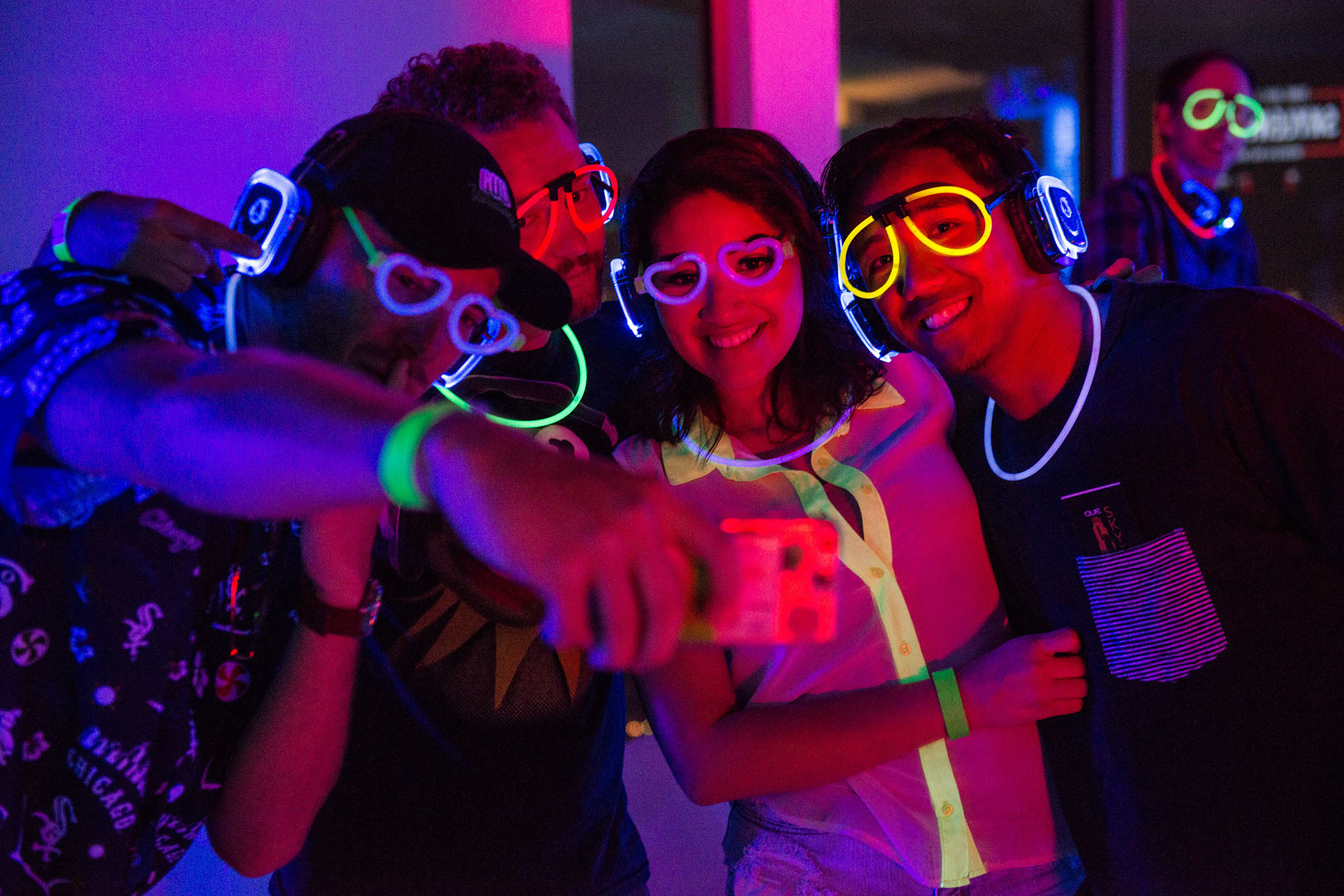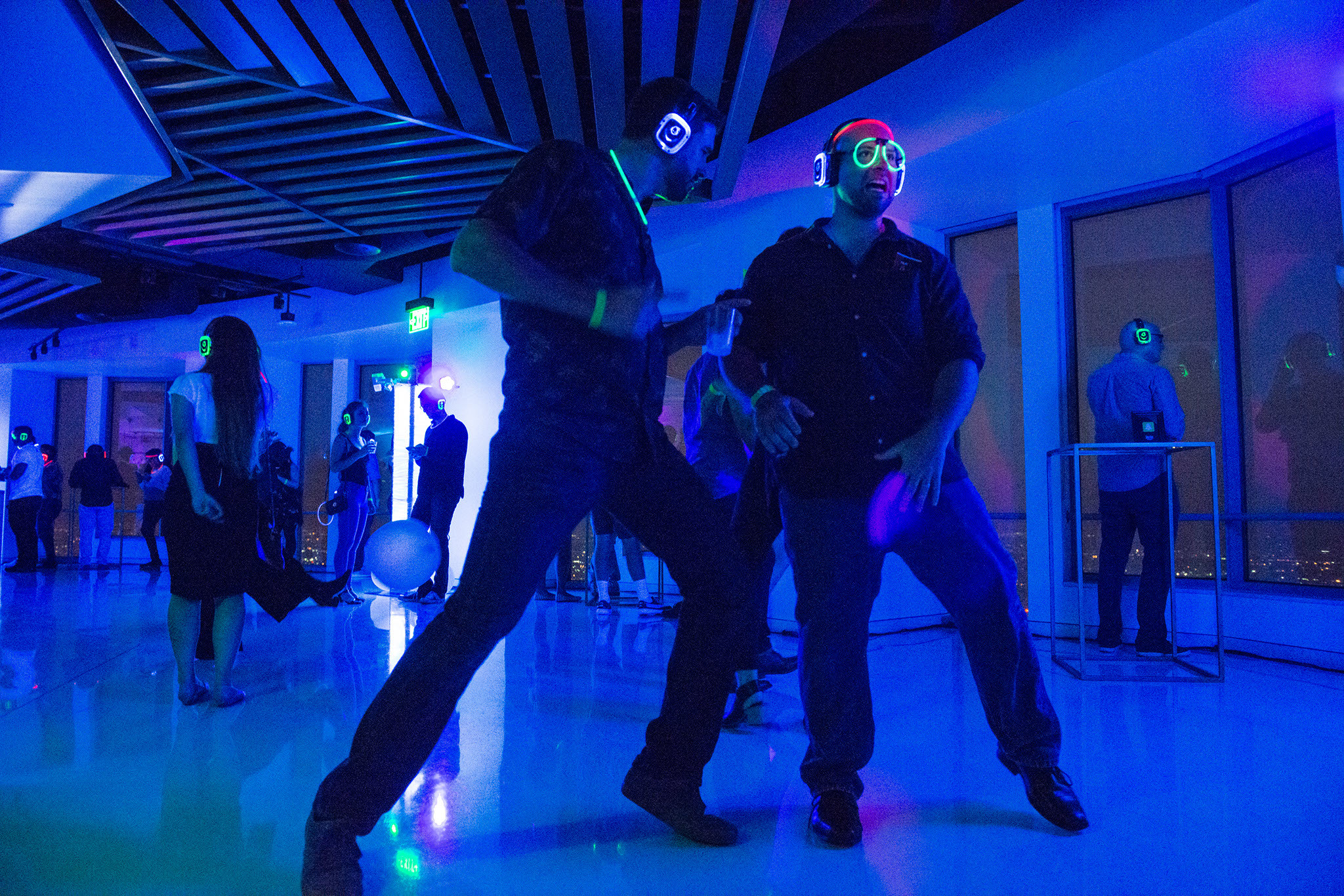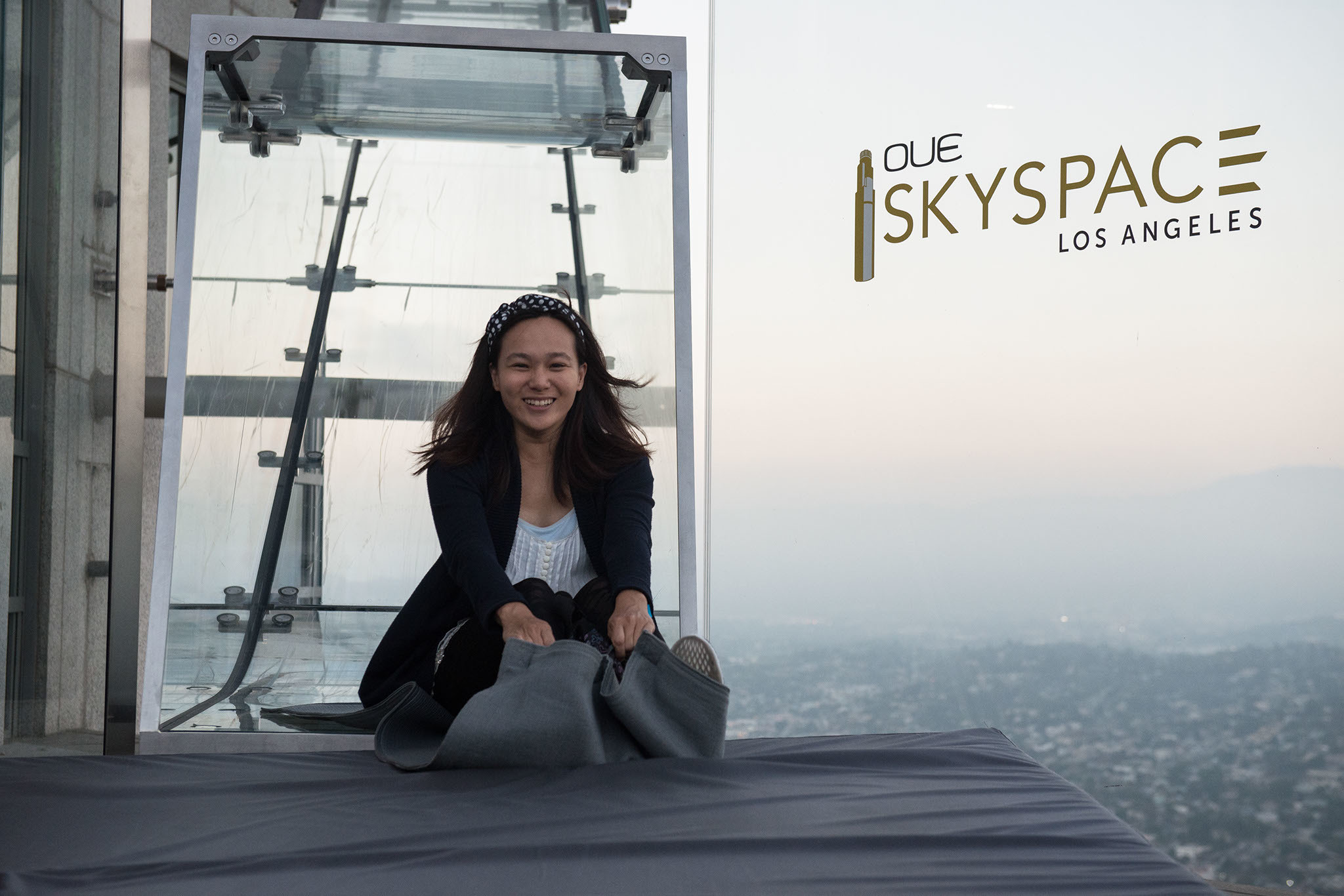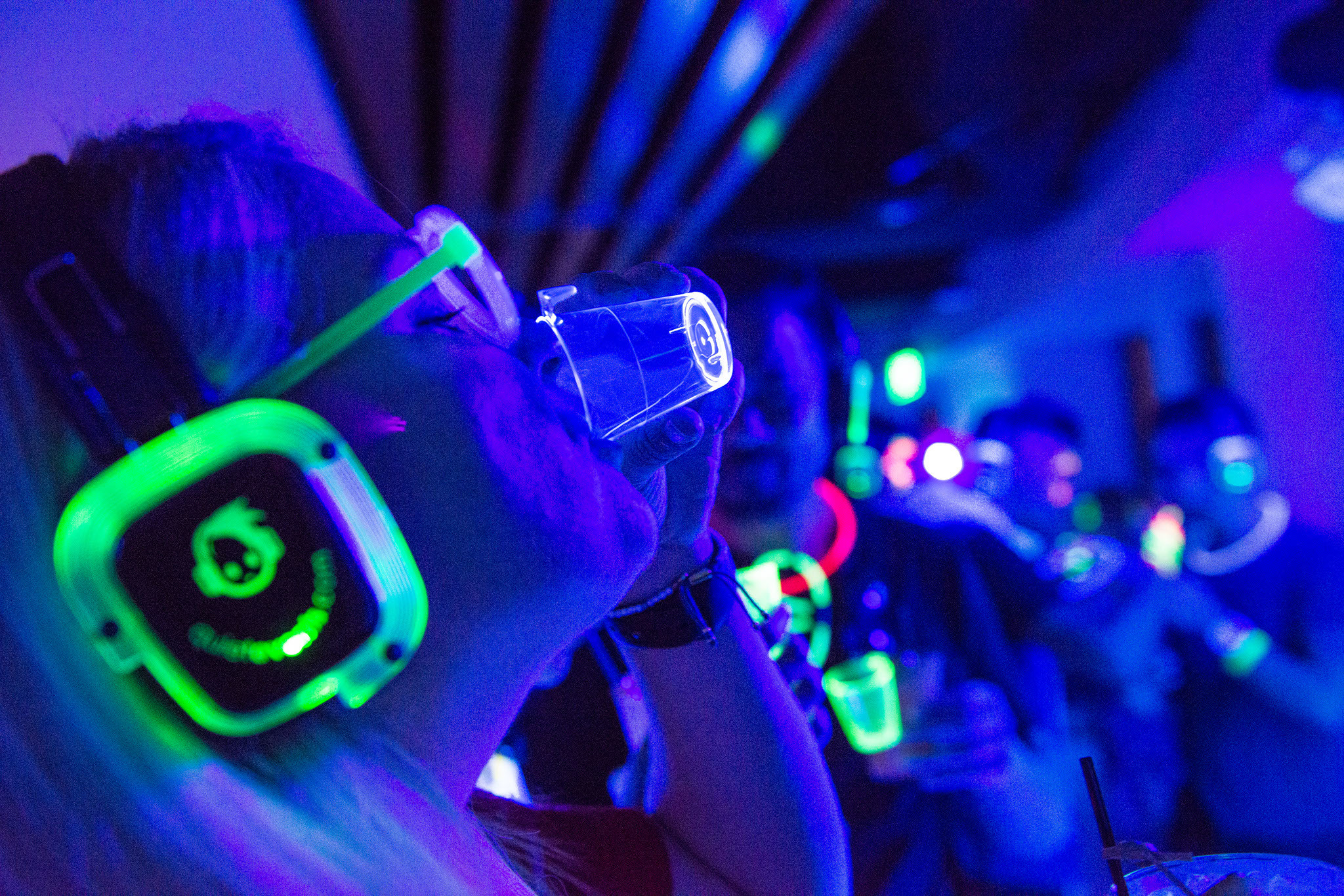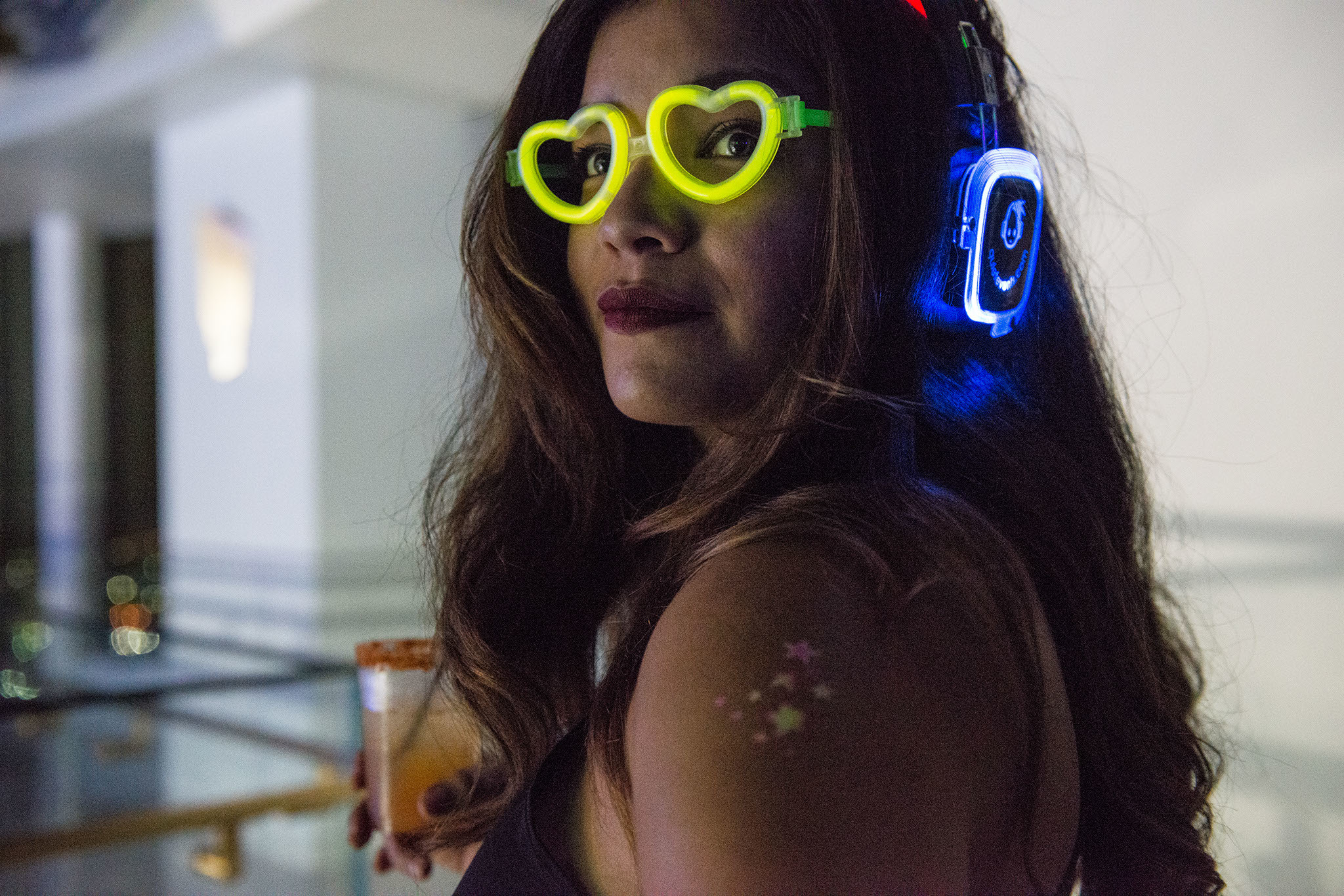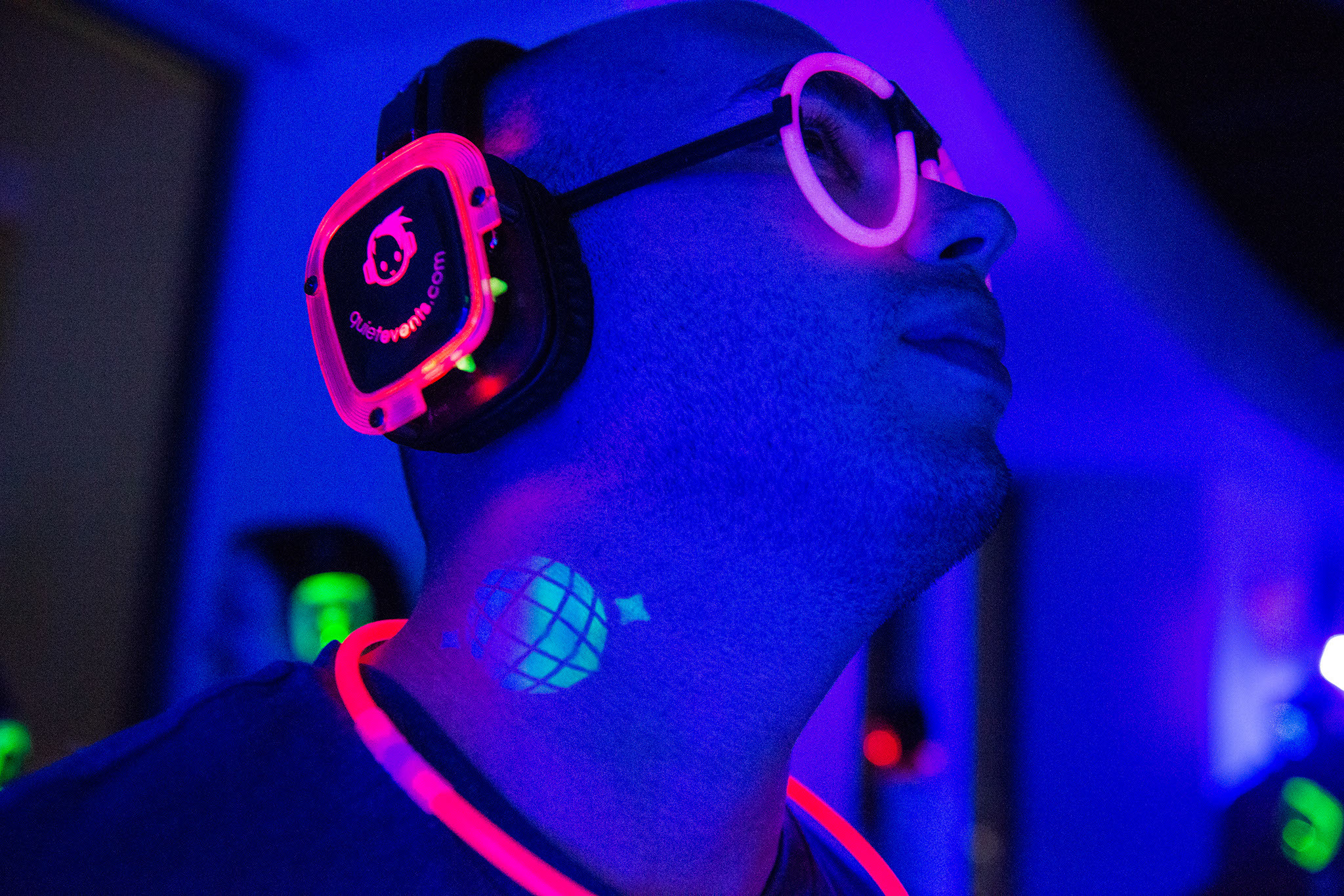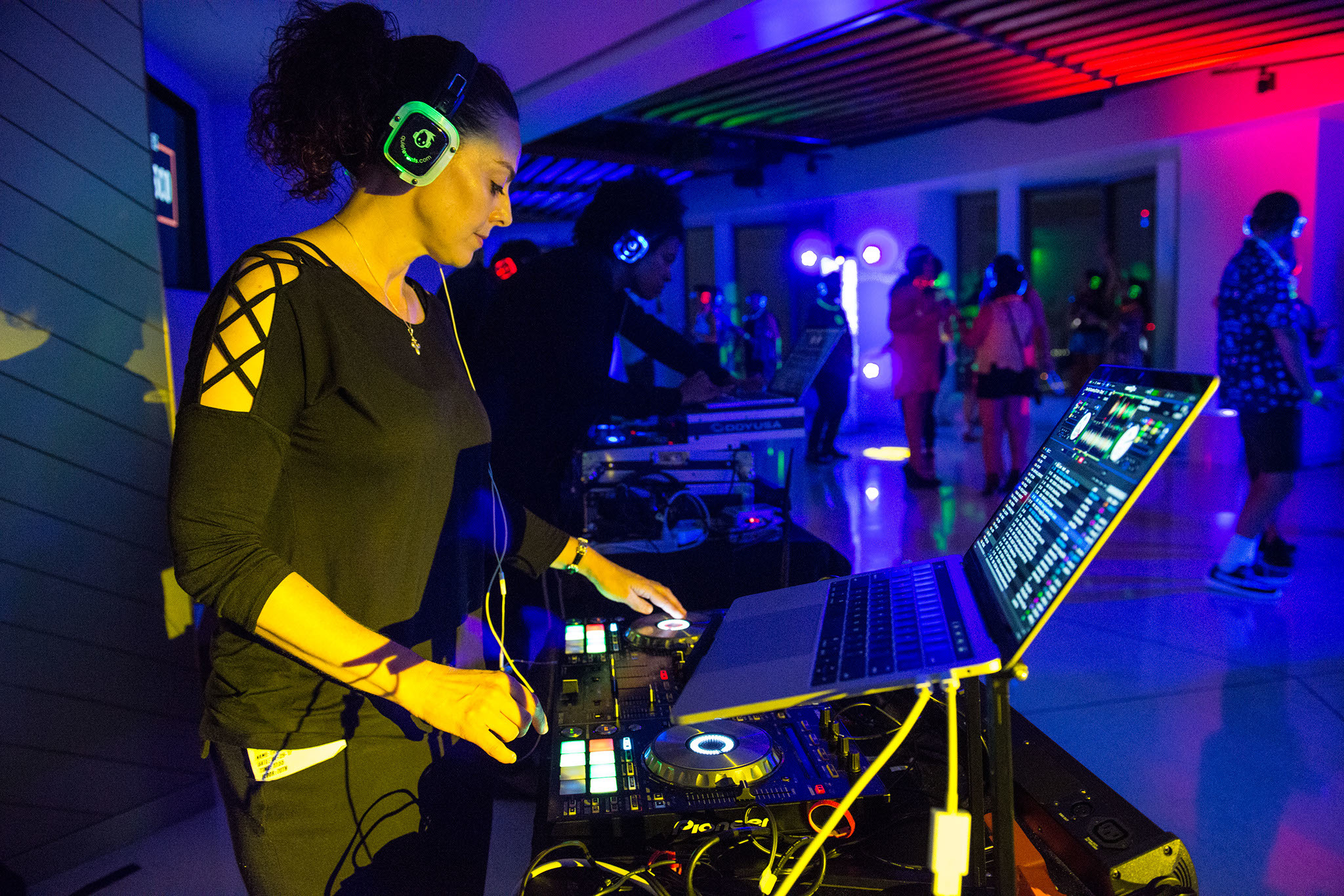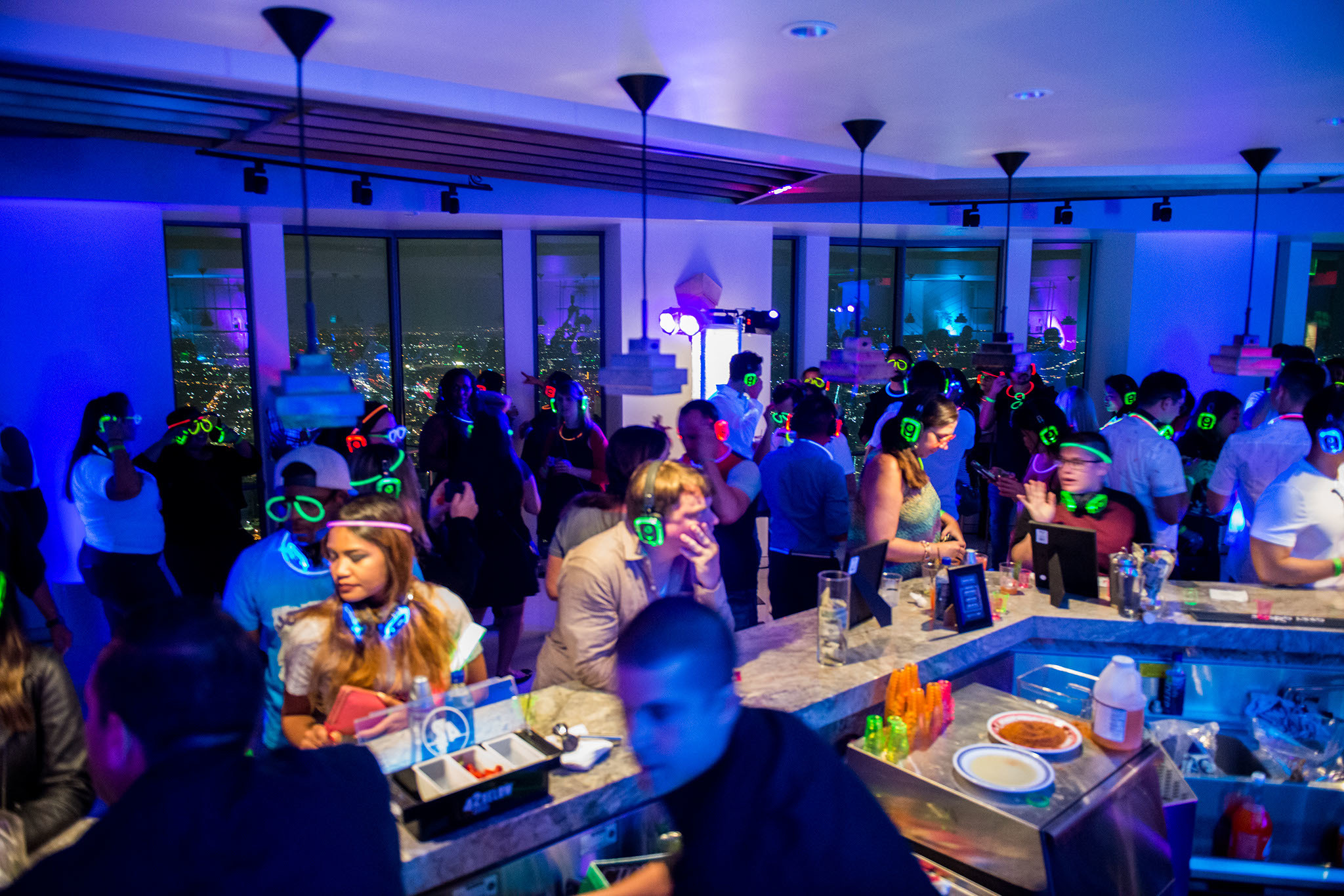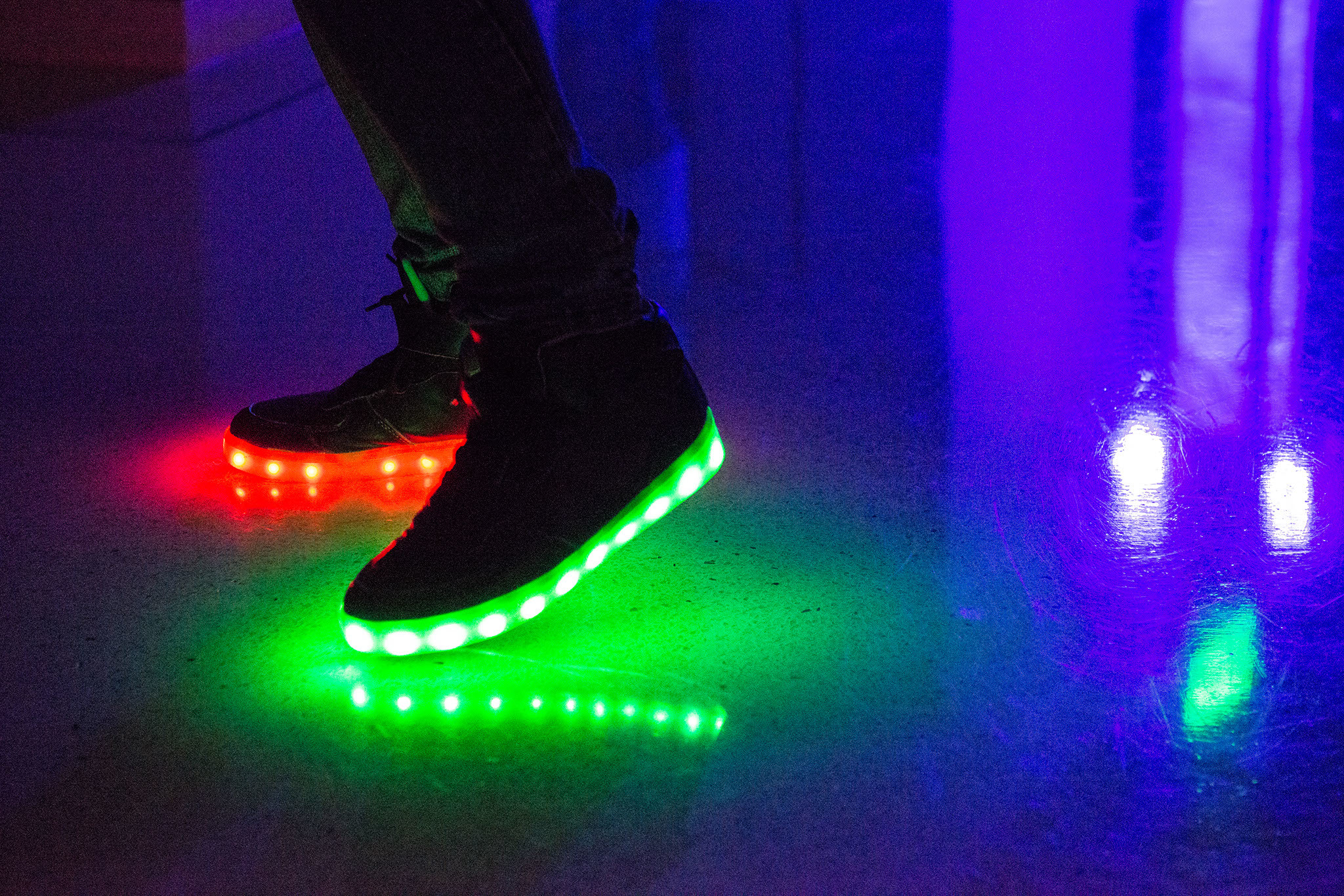 Want more? Sign up here to stay in the know.