When it comes to her dances, nobody has to tell Heidi Duckler to get out of her comfort zone. For 32 years, the choreographer's dance company has been breaking out of the studio to perform site-specific works in nontraditional places.
"When I was originally making work in theaters, I was filling them with all kinds of objects from the real world," says Duckler. "I would collect all of these things and fill the stages with them, and I thought, What am I doing? Why don't I just go to where these things really are: the environments themselves?"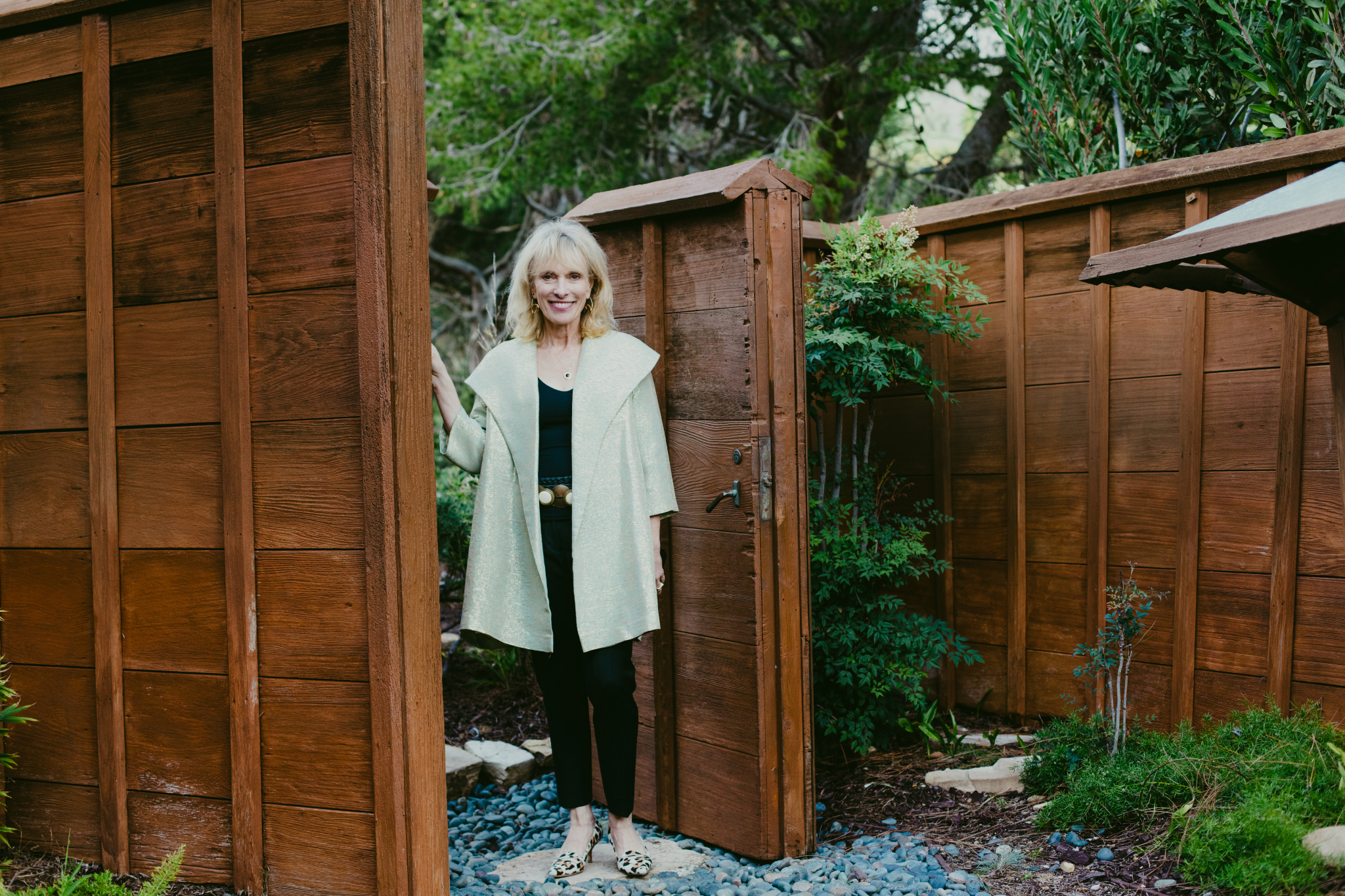 The first performance Heidi Duckler Dance Theatre (then known as Collage Dance Theatre) put on, Laundromatinee, was staged inside a local laundromat in 1988 and won a Masterpiece Award from the National Endowment for the Arts. Since then, Duckler's dance troupe has performed all around L.A.—from inside the tunnels at the Southwest Museum in Mt. Washington to the old Lincoln Heights jail and Echo Park's Barlow Respiratory Hospital.
Unless it's a commissioned piece, Duckler says the location is usually the initial inspiration. Sometimes, though, she has an idea brewing in her head for a while, just waiting to find the perfect setting. For example, she had an idea for a dance about Cleopatra for some time when a friend invited her to see the 52nd floor of a building in Downtown L.A. The masculinity of its architecture struck her. Then, after asking for directions to the women's restroom, she learned there wasn't one because no women worked on that floor.
"As I looked around, I thought, this is the perfect place to do Cleopatra, a show of female power, of this woman who ruled the earth at that time," says Duckler. "And so, that's what I did."
The company's biggest challenge is getting permits from the city to perform at these various locations, which means it can't schedule far in advance. But the group's loyal audience follows the company from place to place, and it gains new fans as unsuspecting onlookers stumble upon the performances.
Duckler herself has been dancing since she could walk. She danced at Reed College and at University of Oregon but says she's more of a choreographer—a discipline she studied at UCLA. She describes her style as contemporary but prefers not to pigeonhole her company into any one genre.
"When we do site work, it requires a lot of different skills," she says. "I mean, anything from mountain climbing to partnering—we partner with the space, we partner with each other. It requires a dancer to have a lot of courage, and it requires a particular kind of soul."
Where to see Heidi Ducker Dance theatre perform
Punctuation Station: The company dances on and around the public artwork Punctuation Station in a performance for the Culver City Centennial Celebration series 1988. Westfield Culver City, 6000 Sepulveda Blvd (310-390-5073, westfield.com/culvercity). May 7 at 5:30pm; free.
Lake Enchanto: A collaboration with artist Kim West. this piece explores the concept of memory from inside an empty pool. Peter Strauss Ranch, 30000 Mulholland Hwy, Agoura Hills, CA (805-370-2300, nps.gov). June 3 at 7:30pm; free.
Beyond the Waterfront: This performance, which takes place aboard a tall ship, is in collaboration with LA Opera, AltaSea and the
L.A. Maritime Institute. Port of Los Angeles, 2456 S Signal St, Berth 58 (310-732-3508, portoflosangeles.org). June 24 at 8pm; $25–$100.
Visit heididuckler.org for reservations and tickets.
Want more? Sign up here to stay in the know.