As the grand opening date for the new Wizarding World of Harry Potter at Universal Studios draws closer—that's April 7, in case you're not counting down the days like we are—fans of J.K. Rowling's worldwide phenomenon are twirling around in their makeshift capes with anticipation. What will the rides be like? Is there a Diagon Alley? Does Dobby make an appearance? Will there be Butterbeer?
The answer to that last one is a resounding yes. Last night, we attended a media preview at Three Broomsticks, a rustic tavern in the middle of Wizarding World's very realistic Hogsmeade village. After walking into the antler-laden restaurant, we first encountered a bar serving beer, cocktails and, yes, Butterbeer. Decked out with an animatronic hog's head and other convincing details, the bar is one of the best parts of the dining hall. The beer comes from Florida Brewing Company—which also makes Duff beer for Springfield land next door—and you can get brews like Dragon's Tale (a crisp lager), Witches Brew (a stout with a chocolate finish) and our favorite, the Hog's Head, a nice amber ale. The Applejack (Jack Daniel's and apple cider) is a little too sweet and watered down, but you've probably come for the Butterbeer anyway—and we're happy to report that it's pretty damn delicious, especially the frozen version. How could you go wrong with cream soda and plenty of butterscotch?
Three Broomsticks serves breakfast, lunch and dinner, so you can get everything from Eggy Bread (essentially, French toast) to bangers & mash (grilled English sausage with mashed potatoes). There's a shareable Great Feast—salad, a pretty delicious lemon roasted chicken, spare ribs smoked for six hours (we weren't the biggest fans), corn on the cob and roasted potatoes—as well as fish and chips, a commendable shepherd's pie and a rotating trio of soups. Main courses run from $12 to $54 (the latter would be for the Great Feast, which feeds four people). We loved some of the desserts, like a warm sticky toffee pudding, but could definitely pass on some others—ahem, the chocolate trifle. Overall, though, the food here is quite impressive for an amusement park restaurant, and a million times better than the neighboring Springfield fare.
Check out our photos of all the dishes you'll be able to scarf down when the Wizarding World of Harry Potter officially opens on April 7: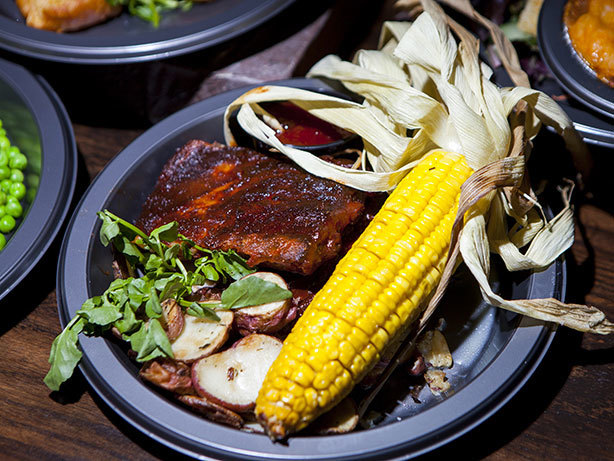 Spare ribs platterPhotograph: Jakob N. Layman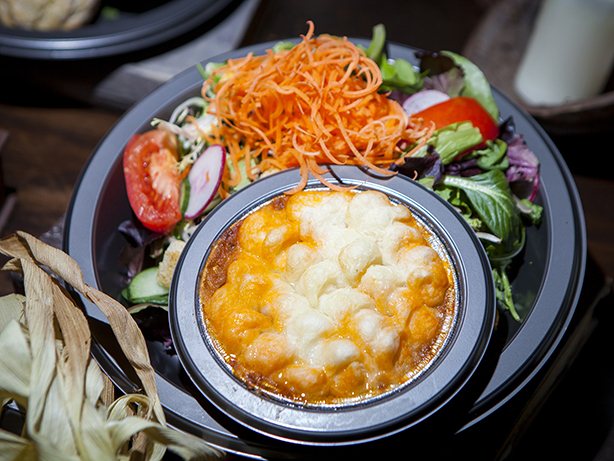 Shephard's pie with garden saladPhotograph: Jakob N. Layman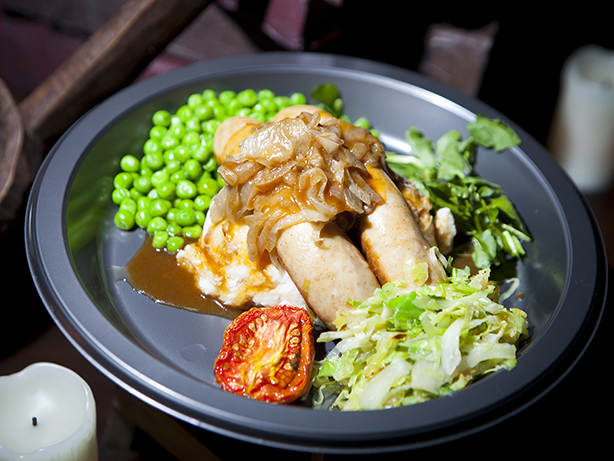 Bangers & mashPhotograph: Jakob N. Layman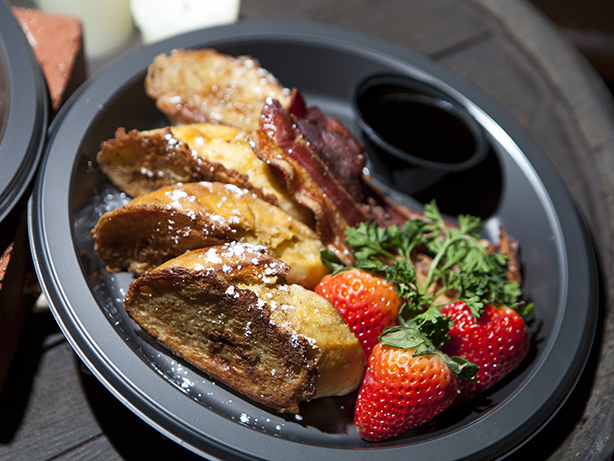 Eggy breadPhotograph: Jakob N. Layman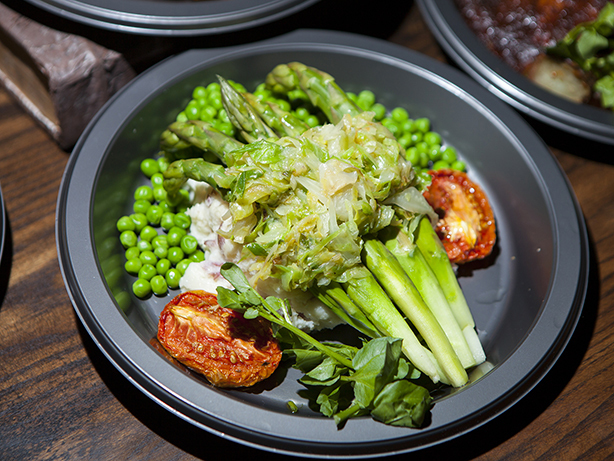 Vegetable entréePhotograph: Jakob N. Layman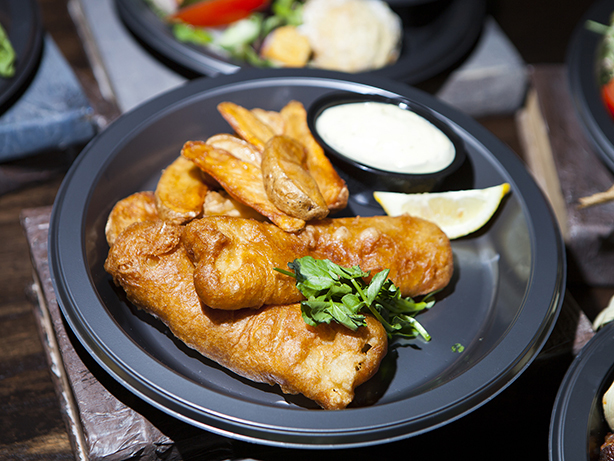 Fish & chipsPhotograph: Jakob N. Layman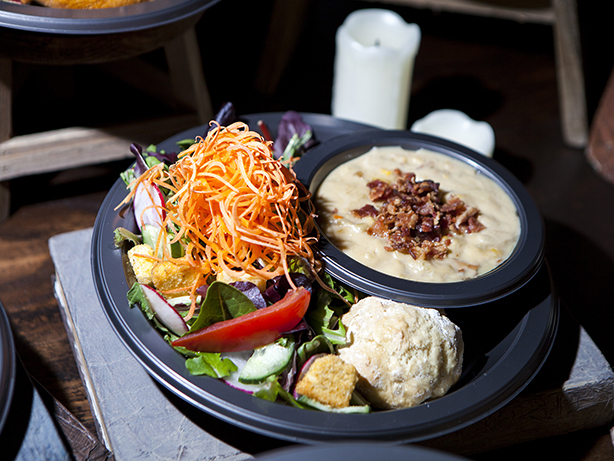 English ale and cheese soupPhotograph: Jakob N. Layman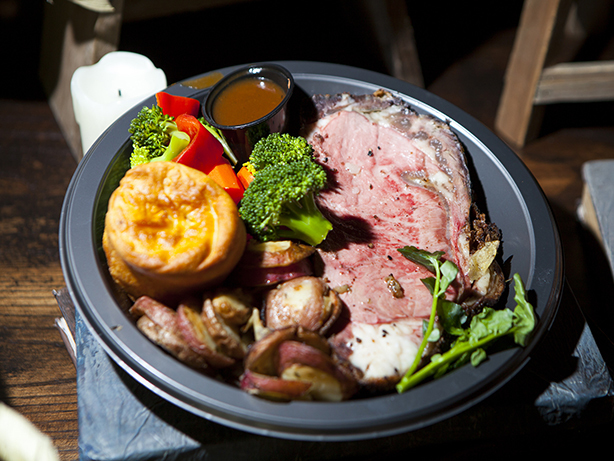 Beef Sunday roastPhotograph: Jakob N. Layman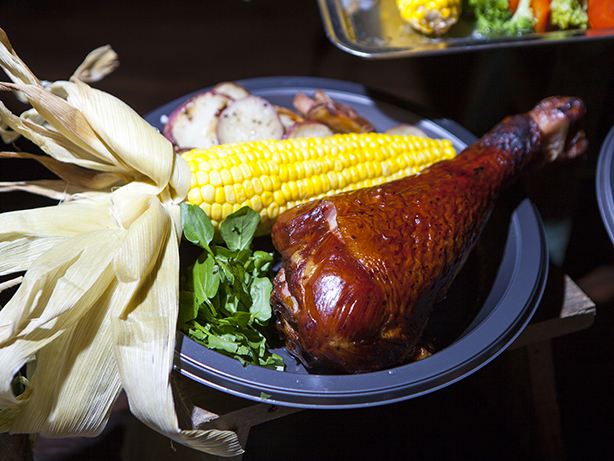 Turkey legPhotograph: Jakob N. Layman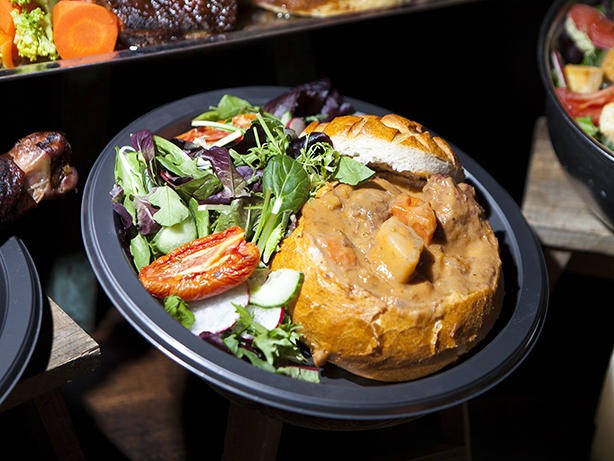 Beef, lamb & Guinness stewPhotograph: Jakob N. Layman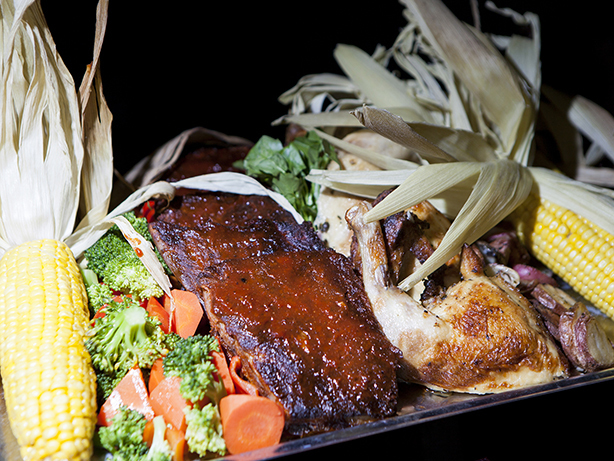 The Great Feast Photograph: Jakob N. Layman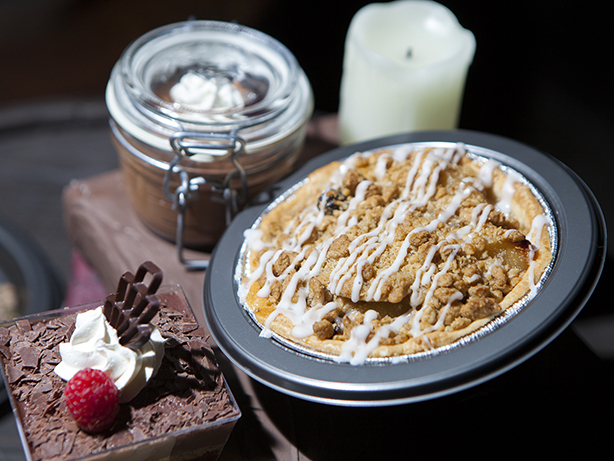 Desserts Photograph: Jakob N. Layman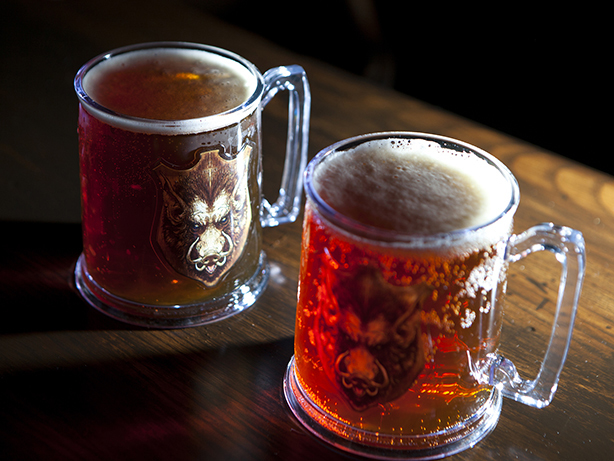 Dragon's Tale and Hog's Head beerPhotograph: Jakob N. Layman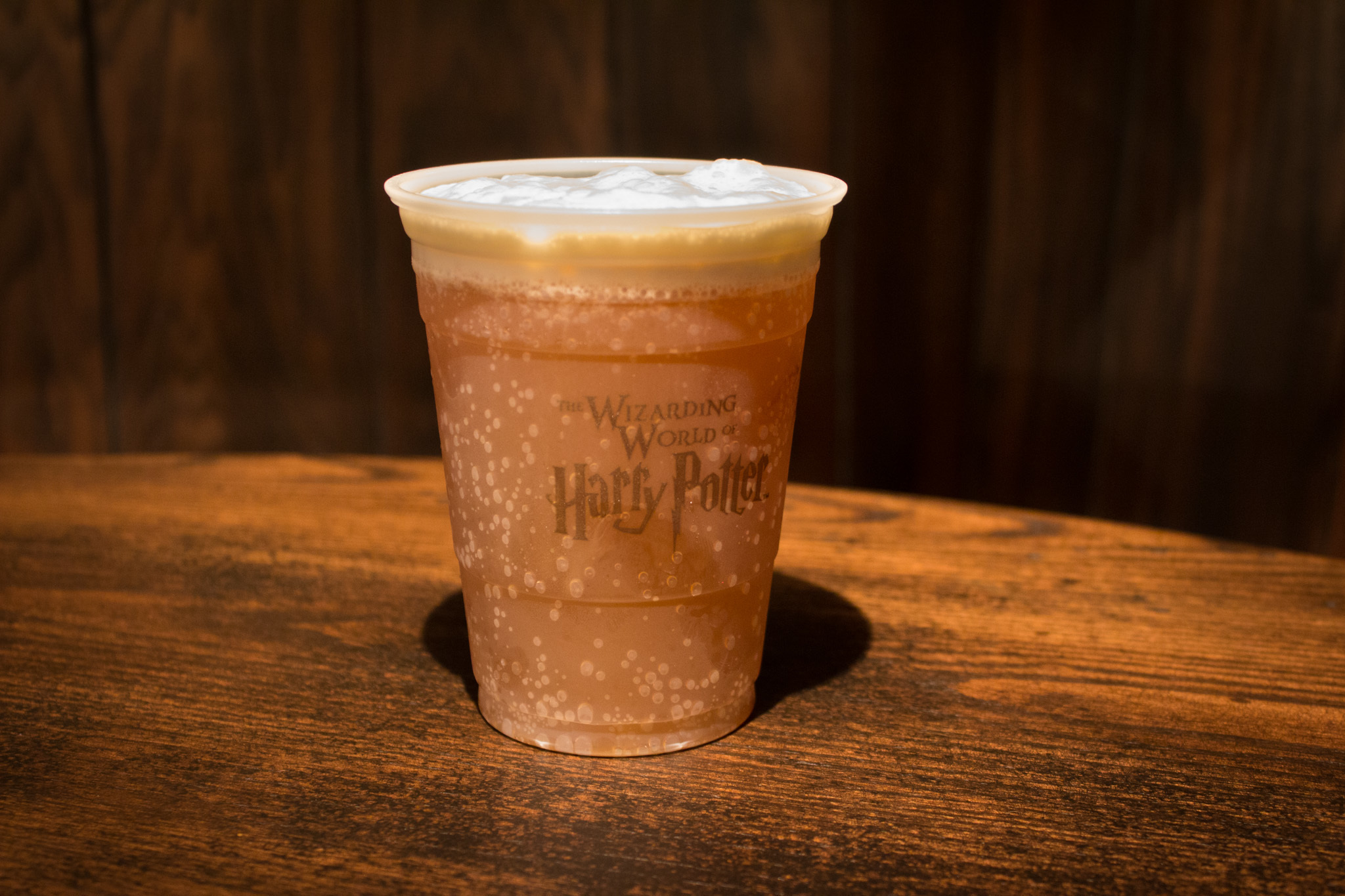 Butterbeer.Photograph: Michael Juliano
Recommended feature