Spending a Friday night in a dark room with thousand-year-old-plus corpses—sounds perfectly normal to us. That's because 20 mummies from ancient Egypt and Peru will make their debut at the Natural History Museum for the opening of Mummies: New Secrets from the Tombs.
The Exposition Park museum will be keeping its doors open until midnight on Friday to celebrate the exhibition's opening. Planned activities include hieroglyphic and Peruvian mask crafts, Middle Eastern and Peruvian dances, and readings of ancient stories. For those looking for something slightly less cultural, you'll also find a DJ, craft cocktails and food trucks.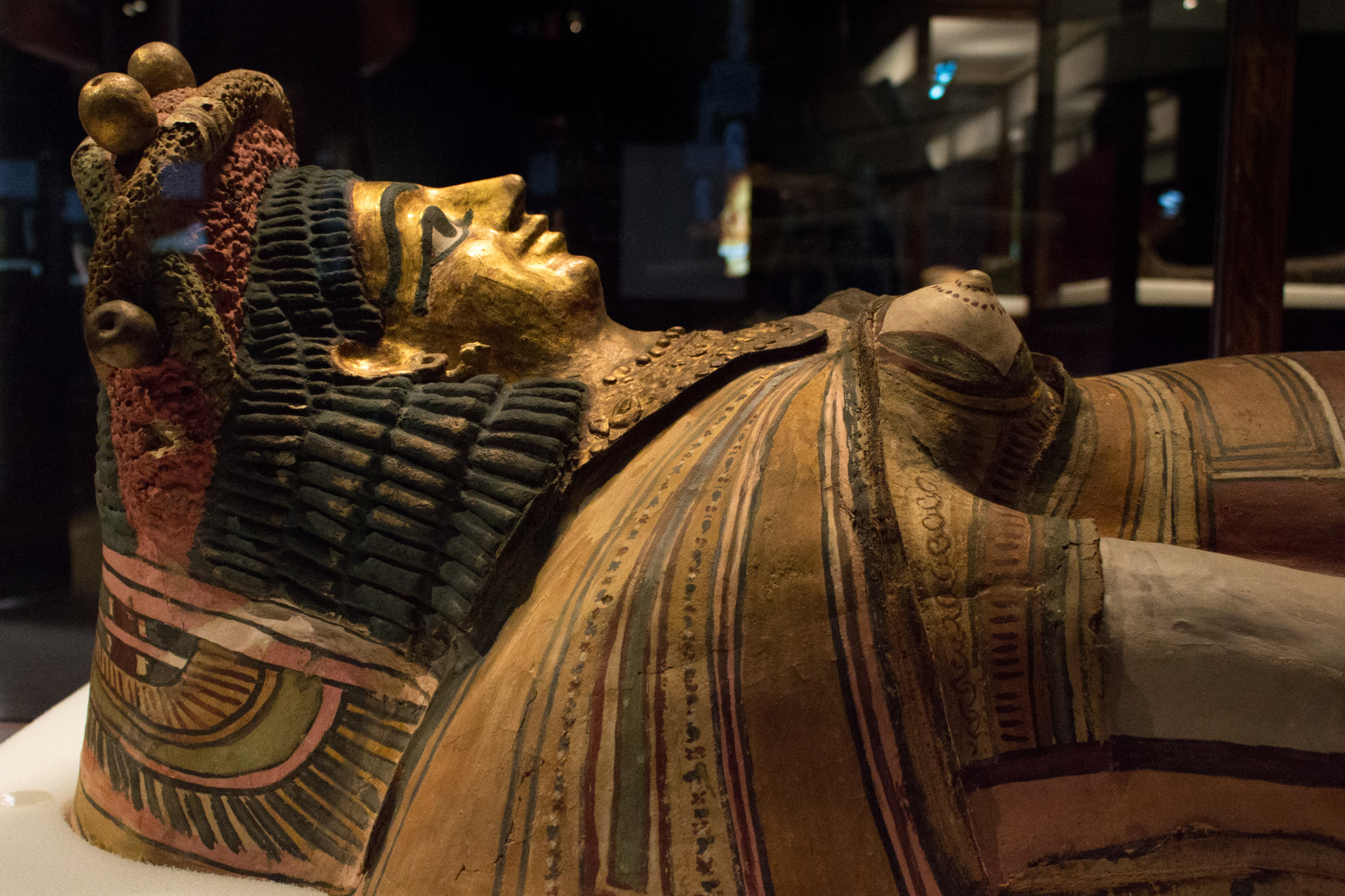 Photograph: Michael Juliano
Organized by the Field Museum in Chicago, the touring exhibition makes its first stop in Los Angeles, where it'll run through January 18, 2016. It's the first time most of these mummies have traveled outside of Chicago. In fact, many had never left the museum's vault before the original exhibit; some of the Peruvian specimens were last on display at the World's Columbian Exposition in 1893.
While mummies displayed in a museum setting aren't groundbreaking, the exhibit's integration of CT scanning certainly is. When the Field Museum found itself in possession of a mobile CT scanner for a week, it scrambled to scan specimens that it had been too afraid to remove from the vault for fear of damage. The results are on display here and they're incredible. The detailed contents of burlap sacks and sarcophagi are rendered in full detail at two interactive touch tables. You can pinch and slide your way through 3-D models of mummified humans and animals, and virtually unwrap them, layer by layer, to reveal details like the Gilded Lady's 2,000-year-old perfectly preserved curls and the figurines buried with a small child.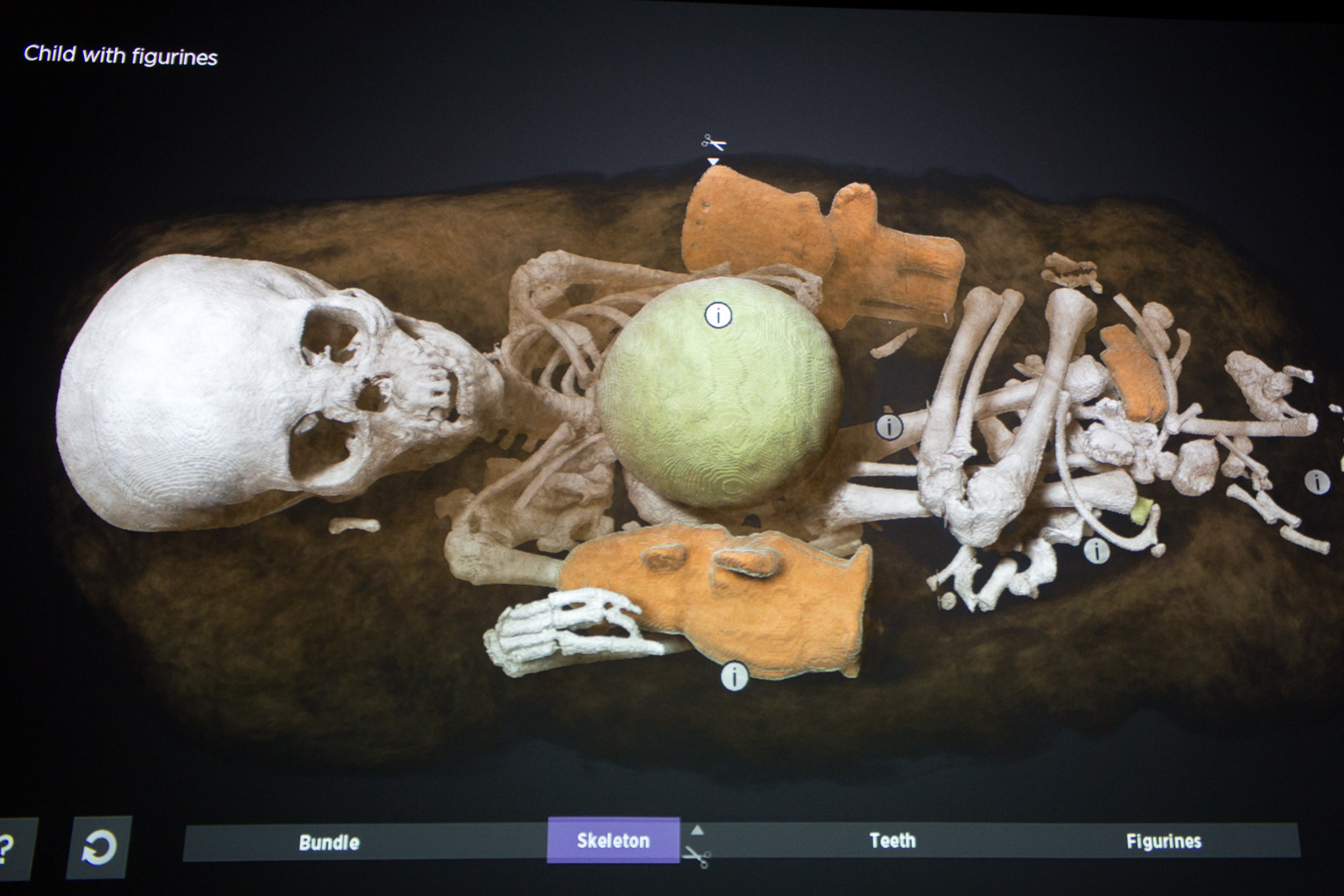 Photograph: Michael Juliano
The exhibit is dark, in terms of both lighting and subject matter—you'll see skulls, mummified bodies and wrapped and unwrapped remains—but it never feels too morbid or frightening. (We dare say it's brighter than the dated history of California space that used to occupy the now renovated ground floor gallery space.) Instead, the exhibit reinforces that mummies were once living people, and though they're definitely dead now—we hope—they help keep our knowledge of their cultures alive.
Mummies: New Secrets from the Tombs opens at the Natural History Museum on Friday, September 18. Timed tickets ($22) are required and available here.