Like movies and TV, LA's high concentration of video game developers has made the city a de facto backdrop for big-budget games, whether as a chaotic sandbox in Grand Theft Auto or a futuristic battlefield in Call of Duty. But for every meticulously detailed celebration of the city, like LA Noire, there are plenty of others that serve up outright baffling depictions. We've picked five of the craziest Los Angeles-set creations to grace PCs and consoles.
Bad Day L.A.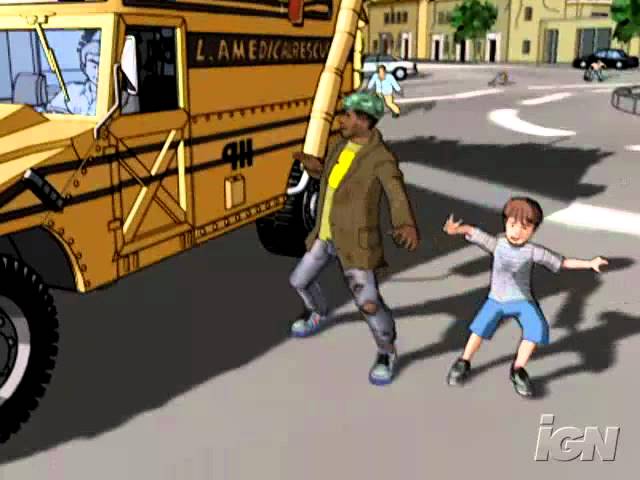 A political satire that forgot to make a point, Bad Day L.A. peddles the type of lowbrow attitude that tries to pass as "edgy" in the mid-aughts video game world. Its version of Los Angeles—with familiar locations like "Vermount" and "Ingleweed"—finds itself stuck in a stunning coincidence of disasters: terrorists, tidal waves, earthquakes, a meteor shower and a colossal zombie burger stomping around the Walk of Fame. It's up to a Hollywood agent turned homeless man turned selfish protagonist to save the day, with help from Juan the Yard-worker and Beverly of Beverly Hills. Ugh.
Police Quest: SWAT
Sierra had been publishing point-and-click adventure games under the Police Quest moniker for a few years, but it was this 1995 title that took the police simulation into outlandish territory. Though its particularly dated implementation of full-motion video is enough to earn mention on this list, the peculiarly mundane SWAT scenarios seal the deal—like disabling a delusional, diabetic old lady who's armed and barricaded but mostly just stumbling around inside her North Hollywood home. To top it all off, the game was produced by and features cameos from former LAPD chief Daryl F. Gates.
Bubsy 3D: Bubsy Visits the James Turrell Retrospective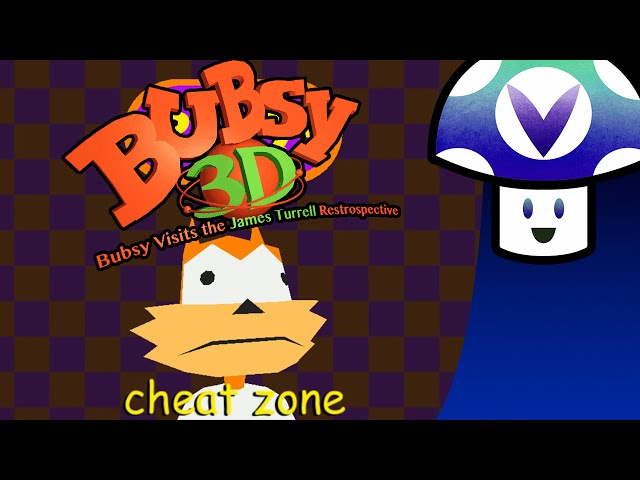 An unlicensed takeoff of the universally panned Bubsy 3D, this indescribable browser game follows the short-lived '90s mascot on a trip to LACMA's James Turrell retrospective. After fighting with the terrible controls, camera and graphics—a knowing nod to the original game—you'll encounter a low poly recreation of LACMA, "Urban Light" and all. We could tell you more about developer Arcane Kids' adventure through Light and Space artwork, giant frogs and a coffin bobsled, but do yourself a favor and play the free oddity for yourself.
Plumbers Don't Wear Ties
This 1994 choose-your-own-adventure dating simulator strings together a series of poorly acted scenarios into an an abysmal game and an even worse piece of erotic fiction. We follow our new-to-LA beefcake and cheesecake protagonists in their pursuit to satisfy both their parents—"Your clock's a tickin'!"—and their loins. Other than a cringeworthy intro video, the game is presented as a slideshow with forking story options. Choose the "right" path and you'll see some Sears catalogue level skin; choose the "wrong" story branches and you're penalized with insensitive depictions of feminism and homoeroticism. Most of the nonsensical story takes place in a Glendale office park, with the exception of a mild chase montage through the Griffith Observatory, Chinese Theatre and Downtown Los Angeles. Thanks to the magic of YouTube annotations, you can play through the entire thing and its tale of—as the totally '90s box art puts it—"a plumber, a daddy's girl, chickens, crazed yuppies, evil bosses, shower scenes [and] race cars."
The Big One
Photograph: Courtesy Moby Games
Released the same year as the Northridge earthquake, this map-based simulation tasks players with pulling the strings (i.e. clicking lots of toolbars) in the fallout of a major quake. Like a voodoo doll for the city's tectonic activity, you can choose a fault line to wreak havok upon (including the time and magnitude) and then swoop in to clean up the mess. You're asked to manage emergency services, keep traffic flowing and repair utilities, all while curbing looters and maintaining your political legacy. The totally dude-bro welcome screen manages to lighten the mood a little.