This summer marks the 15th year and 16th season of Cinespia, L.A.'s beloved outdoor movie-screening series in Hollywood Forever Cemetery. We caught up with founders John Wyatt and Alia Penner to chat about the series' teen years.
How has Cinespia grown since its inception in the early 2000s?
John Wyatt: When I started, I wore a lot of hats; some nights it was virtually a team of one person. Now we have almost 100 employees all working like clockwork to make our events the best. That growth has been so satisfying.
How have things stayed the same?

JW: What has stayed the same is the great audience, all the fans of cinema who have been coming to the cemetery in droves for years. The magic energy that we had in the early days is still around; it comes from a community of people enjoying what they love best, together.
Would you ever consider taking Cinespia on the road?

JW: I've gotten many offers, but L.A. is our home. I was born and raised here, and my goal is to make this city a better place. This is where movies were born!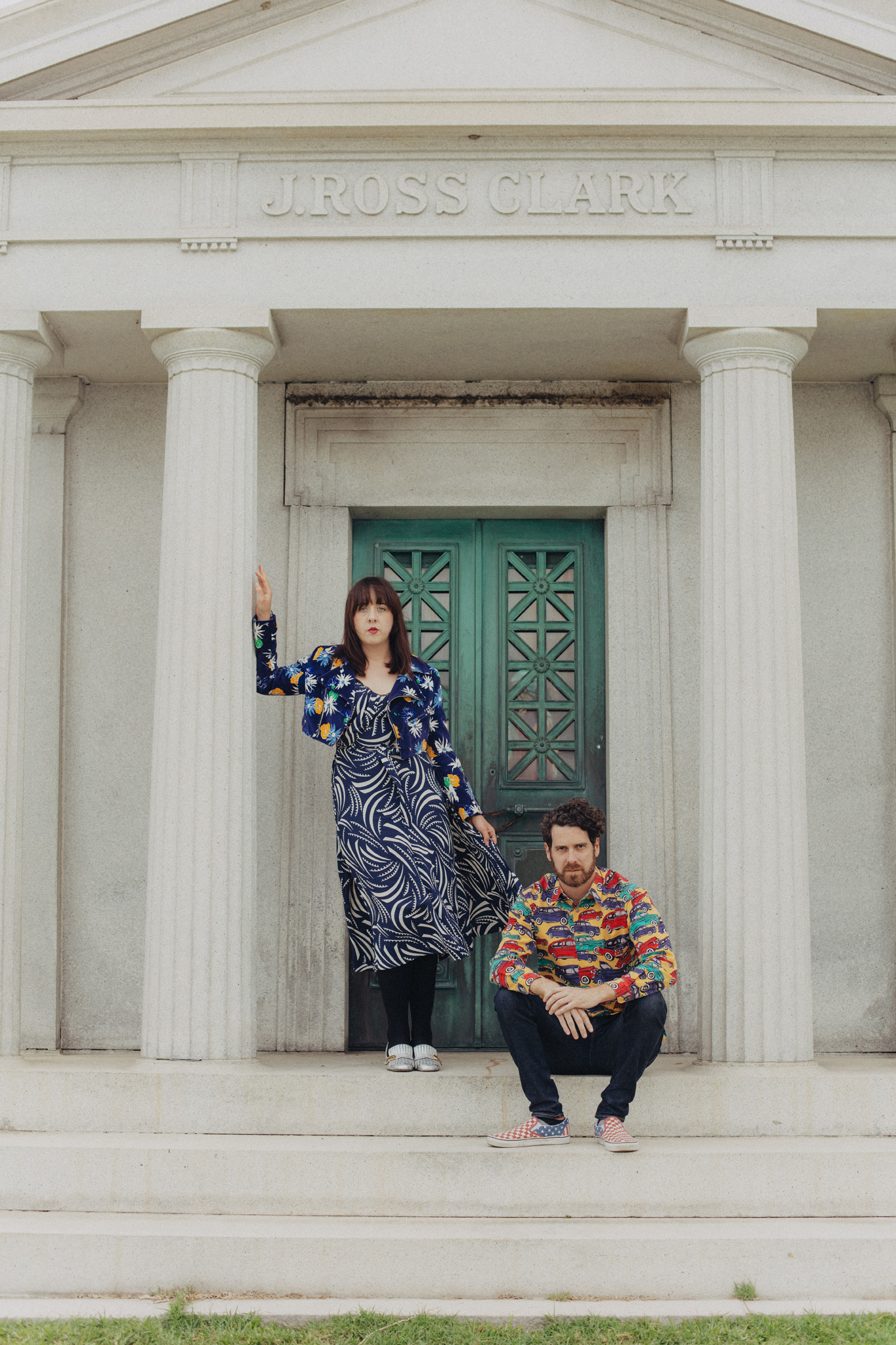 What have the growing pains been in Cinespia's teen years?
Alia Penner: It's important to us to remind people that movies don't have the same magic when you're streaming them on your computer. They come alive when you watch them with thousands of people. We try to inspire our audiences to dress up, bring a delicious picnic and celebrate with friends—to experience a night to remember.
Cinespia's photo booths are such a big part of the experience. Tell us about the elaborate sets—where does that stuff come from?

AP: Every set is different, and we always try to surprise our audience. Sometimes we create the entire set from scratch; other times we search the whole city for the perfect prop.
Do you ever keep anything?

AP: Most of the time the sets get returned afterward, but I do like to keep some special pieces. My garden has a big rainbow from the Muppet Movie booth, and I've held onto a bedroom set from the Virgin Suicides booth and a lip couch from the Rocky Horror Picture Show booth. Who knows what we'll be keeping from this season!
What's your dream Cinespia screening?

JW: The classic Star Wars trilogy; we'd love to show the original classics under the stars with all our fellow Jedi.
AP: Alice in Wonderland, Pinocchio or Sleeping Beauty. I would love to see the magic of Disney at Cinespia.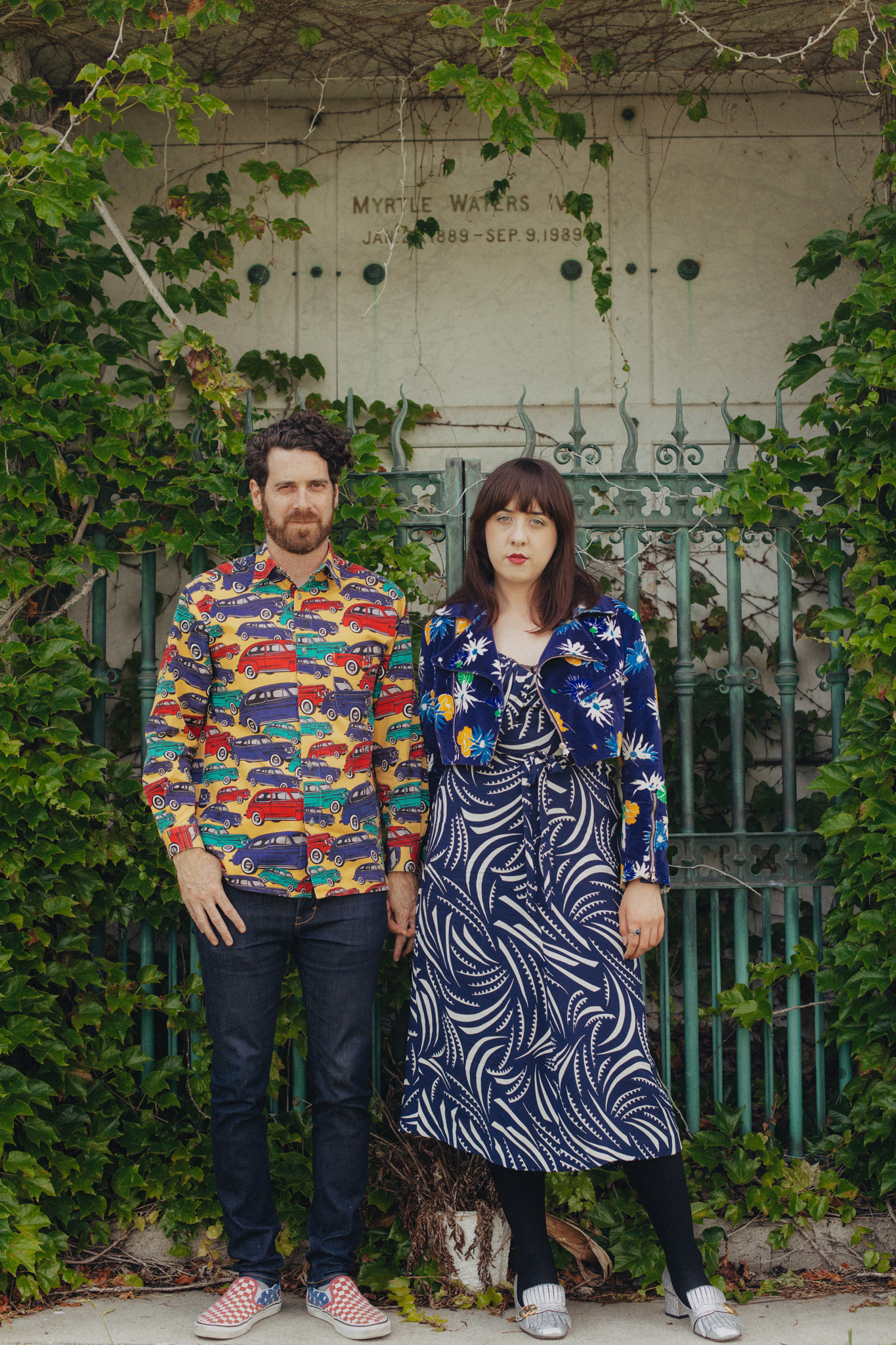 What are some of your favorite past events or moments when you realized you'd truly become an L.A. institution?
AP: Showgirls is one of my favorite movies. The day we screened it, gay marriage was legalized, and everyone at Cinespia was celebrating.
JW: Our Purple Rain screening last year was the best night ever; we paid tribute to Prince, showed the movie, then we turned on some purple stadium lasers and had a three-hour dance party. It was incredible.
What are your top five favorite teen movies?
AP and JW: Carrie, because we love Brian De Palma, and this is the ultimate teenage outcast revenge story. Fast Times at Ridgemont High, because it's just one of our all-time favorite movies. One word: Spicoli. Sixteen Candles; it's the most classic teen movie of all time. It's still hilarious and important. Heathers has some of the best teen dialogue in a movie, ever. And Dazed & Confused; it's the best soundtrack and one of the wildest screenings we've ever had at Cinespia.
Okay, last question: If Cinespia were in a teen movie, what character would it be?
JW: Nicolas Cage in Valley Girl. He's from Hollywood, he's charming, and he acts tough, but underneath he's just a hopeless romantic.
Cinespia hosts screenings at Hollywood Forever Cemetery throughout the summer and at venues across L.A. all year long. For more information, visit cinespia.org.
Want more? Sign up here to stay in the know.