There's always a lot of talk about the food lineup at Coachella—which chefs are going to be cooking at Outstanding in the Field, whether there will be plenty of vegan options, where you can find those giant slices of watermelon. Cocktails aren't usually the focus, although 213 Nightlife has brought back their Downtown bars (Caña Rum Bar, Las Perlas, Seven Grand and Golden Gopher) to the VIP Rose Garden again. But that's the thing—usually the great cocktail options are only available to VIP ticketholders, leaving the rest of us guzzling beer and well drinks outside VIP's pearly gates.
This year is different, thanks to an incredibly creative pop-up from the Houston Brothers. It's called The Cabin, and no, it's not in VIP, it's in the Beer Barn where anyone can walk right up to the cozy log cabin and order a drink. There's a fireplace, some mounted stuffed animals and really fantastic cocktails—we tried an Orange Eastside, made with gin, lemon, orange and mint. Is there a better thing to sip on in 90 degree heat? Probably not. There are also a few snow cones, like a Blue Raspberry version made with vodka, curaco and raspberry.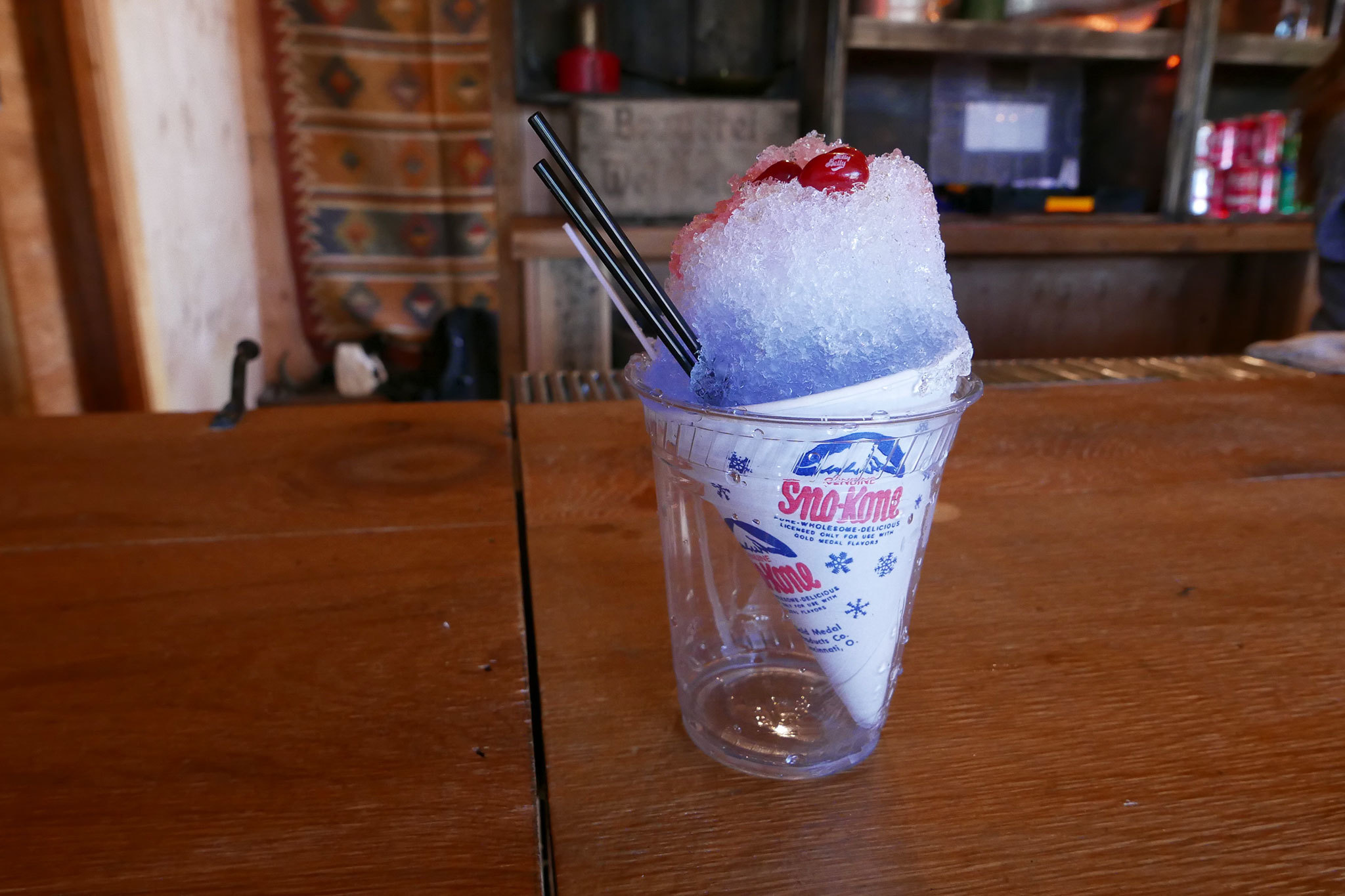 Blue raspberry vodka snow cone at The Cabin.Photograph: Erin Kuschner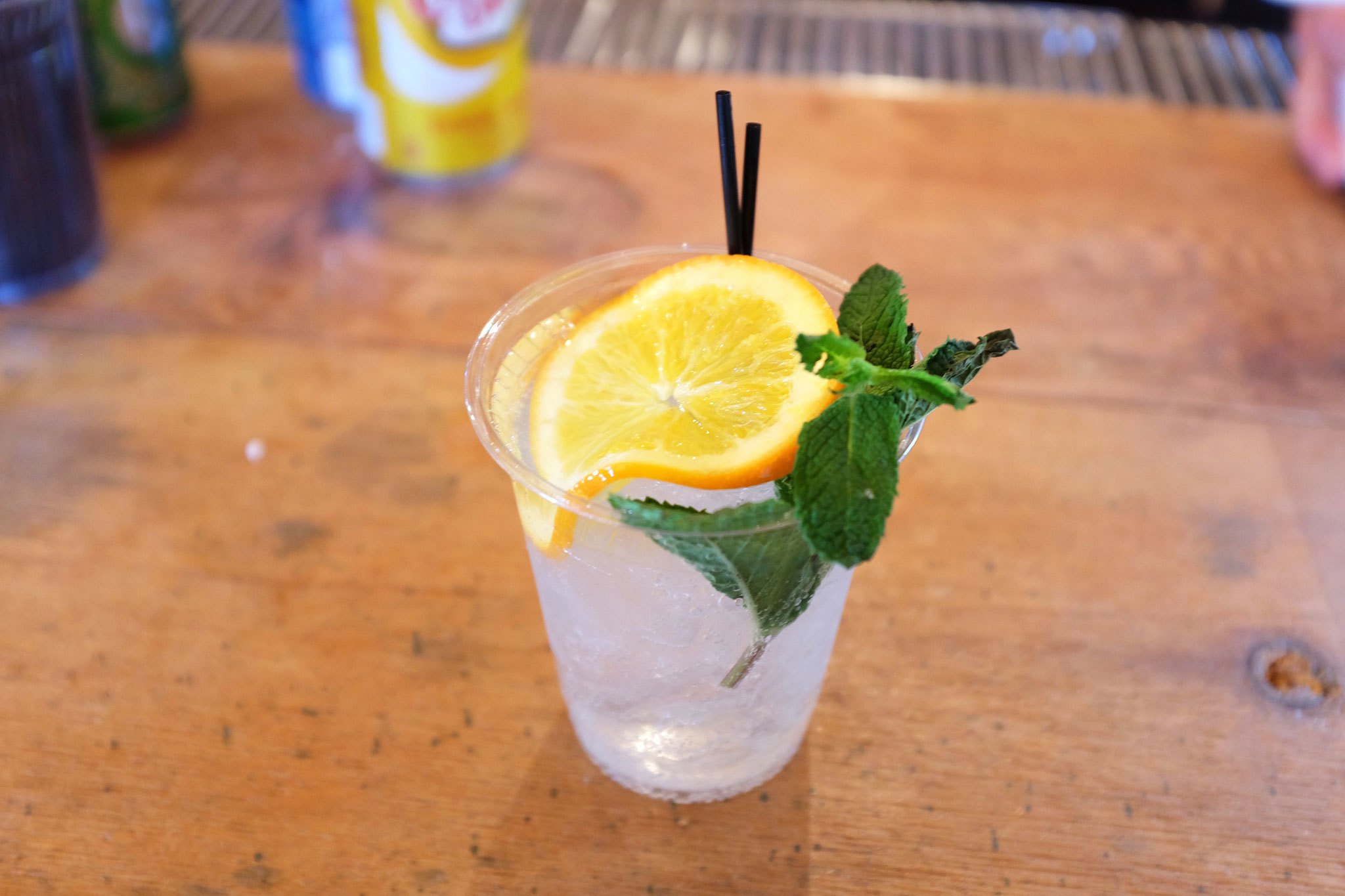 The Orange Eastside at The Cabin.Photograph: Kate Wertheimer
Beer Belly, which is located towards the back of the Beer Barn area, is also offering some really unique cocktails—beer cocktails, naturally. The Beer & Loathing mixes American lager with aperol, mint and grapefruit juice, while the Mai-TaIPA uses American IPA, Mandarine Napoléon, almond syrup and fresh lime. They also have a michelada, a shandy and something called The Ferris Wheel: aperol, bourbon and witbier. We tried the Beer & Loathing, and it's exactly what you want to drink on a scorching desert day.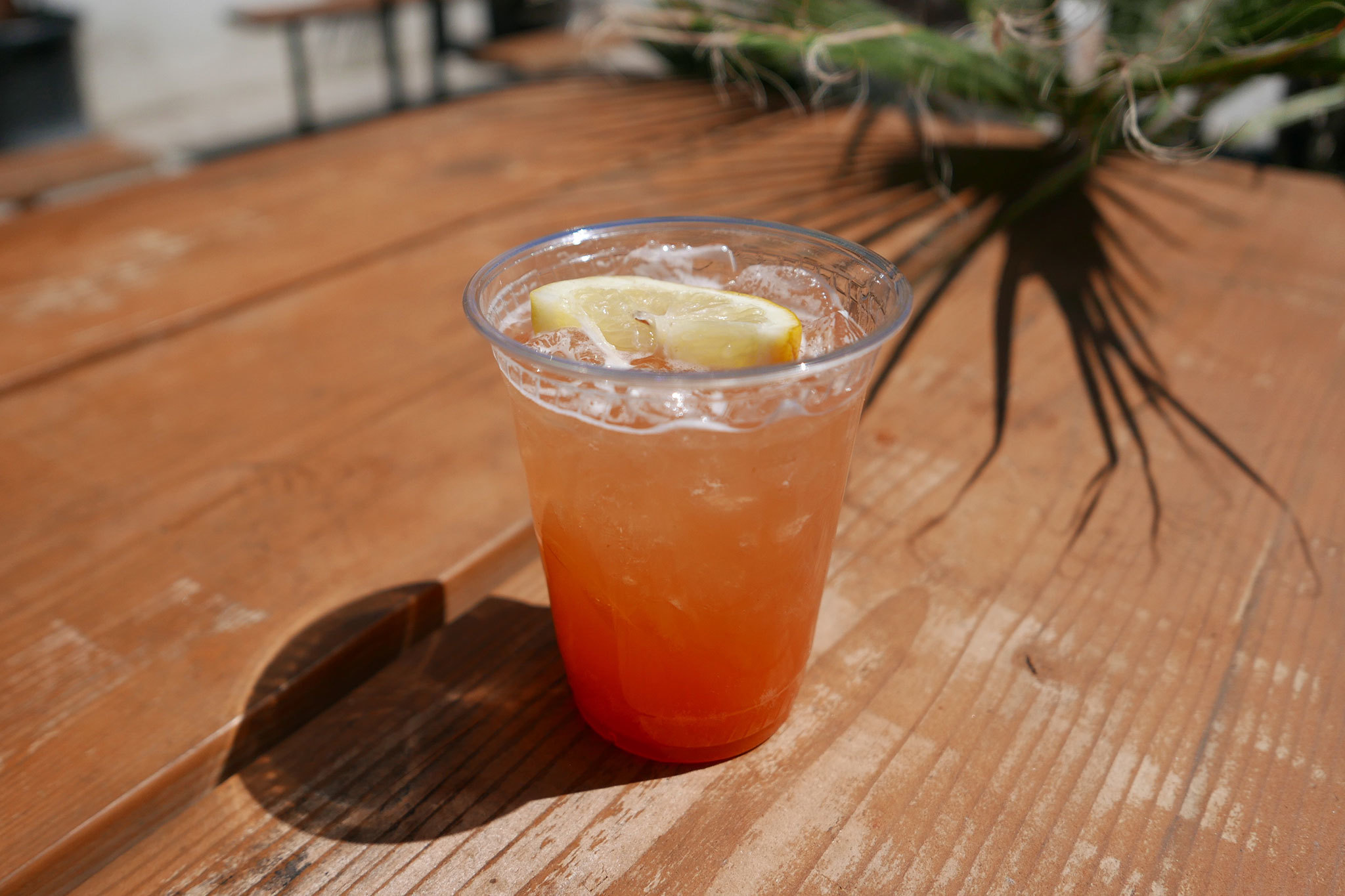 Beer & Loathing in the Beer Barn.Photograph: Erin Kuschner
There's also wine in both the Beer Barn and Rose Garden, in case hard liquor isn't at the top of your mind in between sets. But after having a couple of drinks from The Cabin this afternoon, it's safe to say that we're sticking to cocktails for the rest of the festival.
Not at Coachella this year? Here's where to find great cocktails in Los Angeles.