On the day before the Rose Parade, Pasadena looks like the prologue to a zombie outbreak or disaster movie. People are camped out on the street, bundled up in blankets and huddled around propane-powered floodlights and heaters. Motorcycles and diesel engines rip down Colorado Boulevard like a Mad Max caravan. Any business that's open will insist it doesn't have public restrooms. Most closed businesses opt to keep people out with a simple fence around the perimeter. But the upscale retailers in typically posh Old Pasadena secure their storefronts with plywood as if a Purge-like suspension of law and order is about to hit the peaceful city.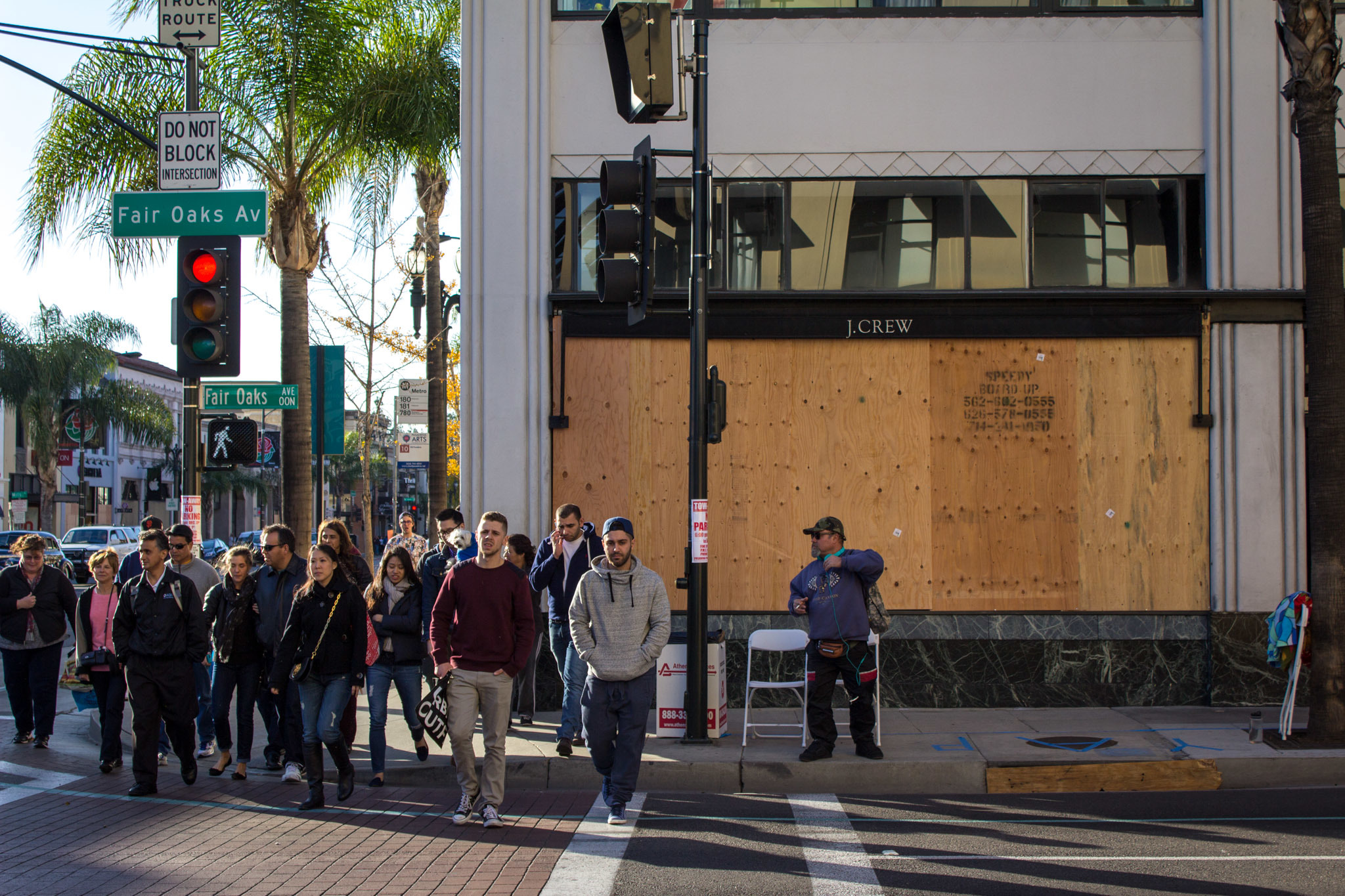 Yet everyone there is bursting with excitement, ready to celebrate the coming of a new year and some florally-decorated floats. It's a joyous, hilariously paradoxical scene, one that the TV broadcast from outside of the Norton Simon Museum just doesn't convey.
I've lived next to the Rose Parade route for five years now, and everything about it has become ritual at this point. The window-shaking B-2 Spirit stealth bomber flyover is my wakeup call, and the synchronized swarm of motorcycle cops my cue to head outside to watch.
But the pre-parade experience starts well before New Year's Day. A tangle of scaffolding and TV zone bleachers start going up in October; the Rose Parade lamp post banners and pre-paid parking advertisements follow shortly after. By Christmas, the temporary "no parking" signs have been posted on every block along the route. Near South Lake and the Playhouse District, narrow seating sections are sandwiched into any open plaza of the office tower-dominated districts. A few days later, RVs and porta-potties claim Colorado Boulevard's side streets.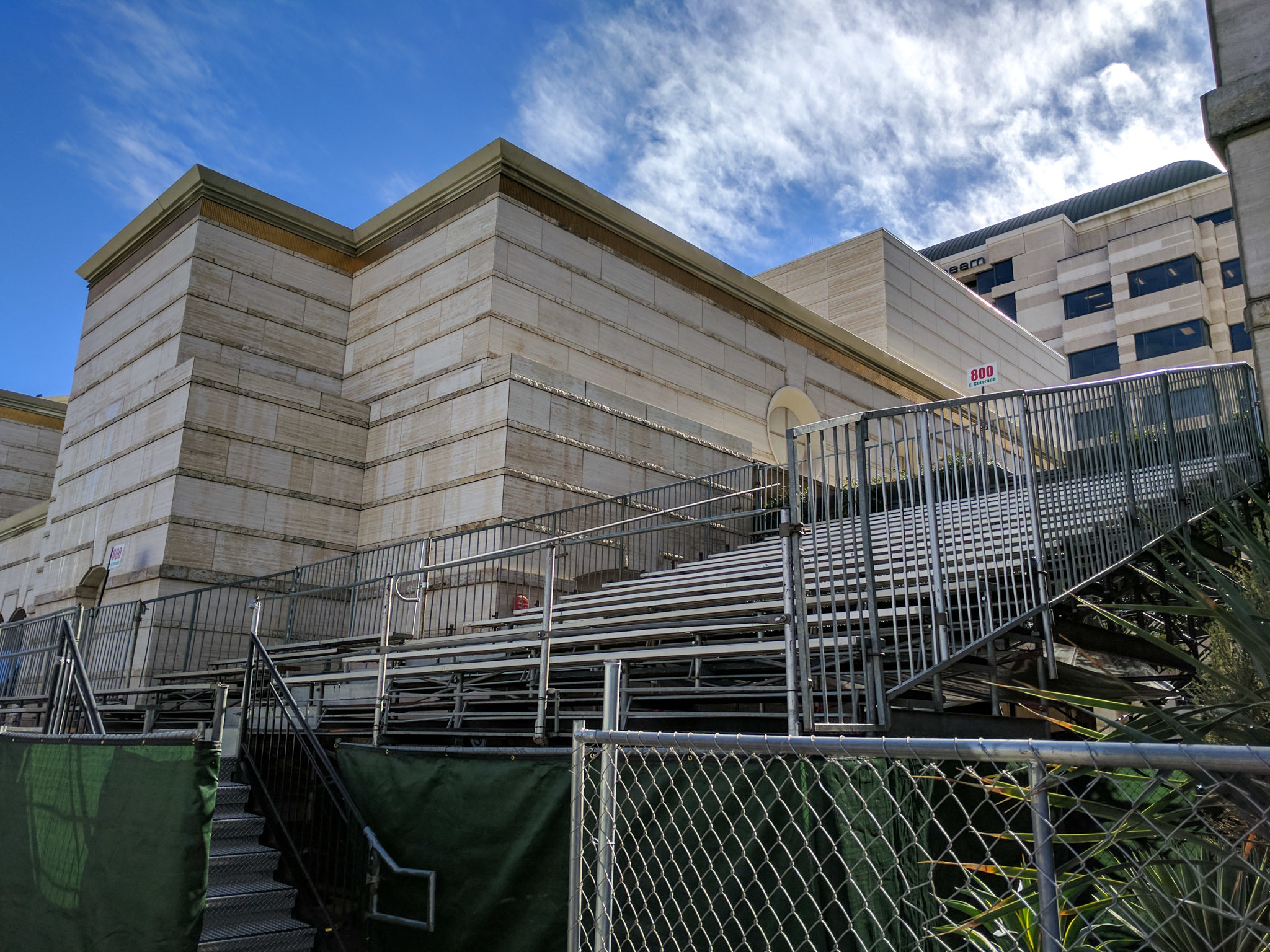 But it's the day before the parade that's the most wonderfully bizarre. I've made a habit of following a couple of miles of the parade route on this day—and so too has seemingly everyone in the San Gabriel Valley with a classic car, lowrider truck or decommissioned military vehicle.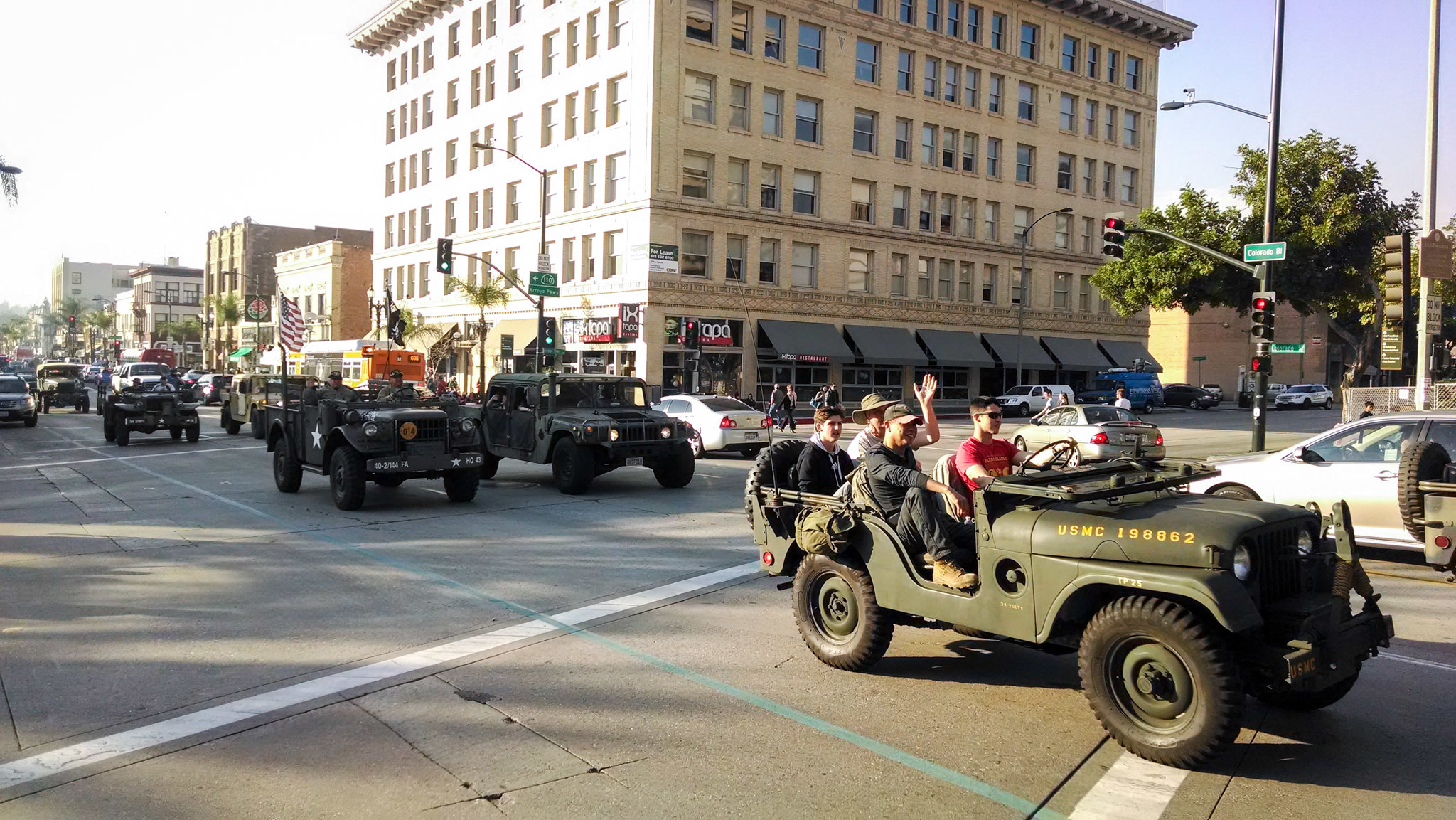 Typically, this coincides with New Year's Eve, except for years when New Year's Day falls on Sunday, in which case the parade is moved to January 2. Regardless of the calendar, thousands of potential parade watchers begin to stake out a spot on the sidewalk at noon the day before the parade. This is no ordinary campout, though; businesses along the route roll out folding chairs and a security detail. Some spectators will put their faith in simple tape marks and chalk outlines, but plenty of others erect what begins to look like a full-blown bedroom set; air mattresses and flatscreen TVs flank portable heaters and fire pits.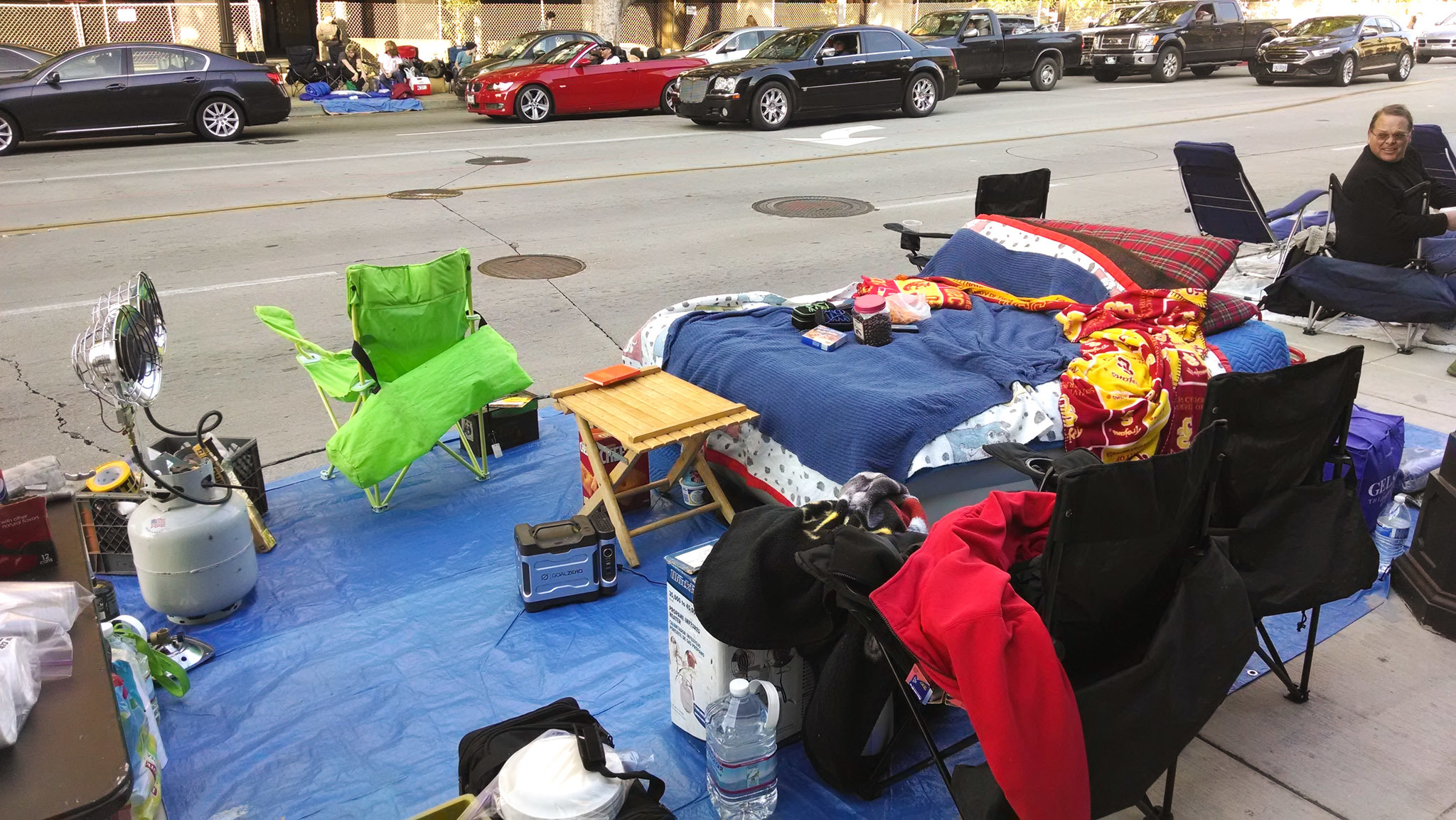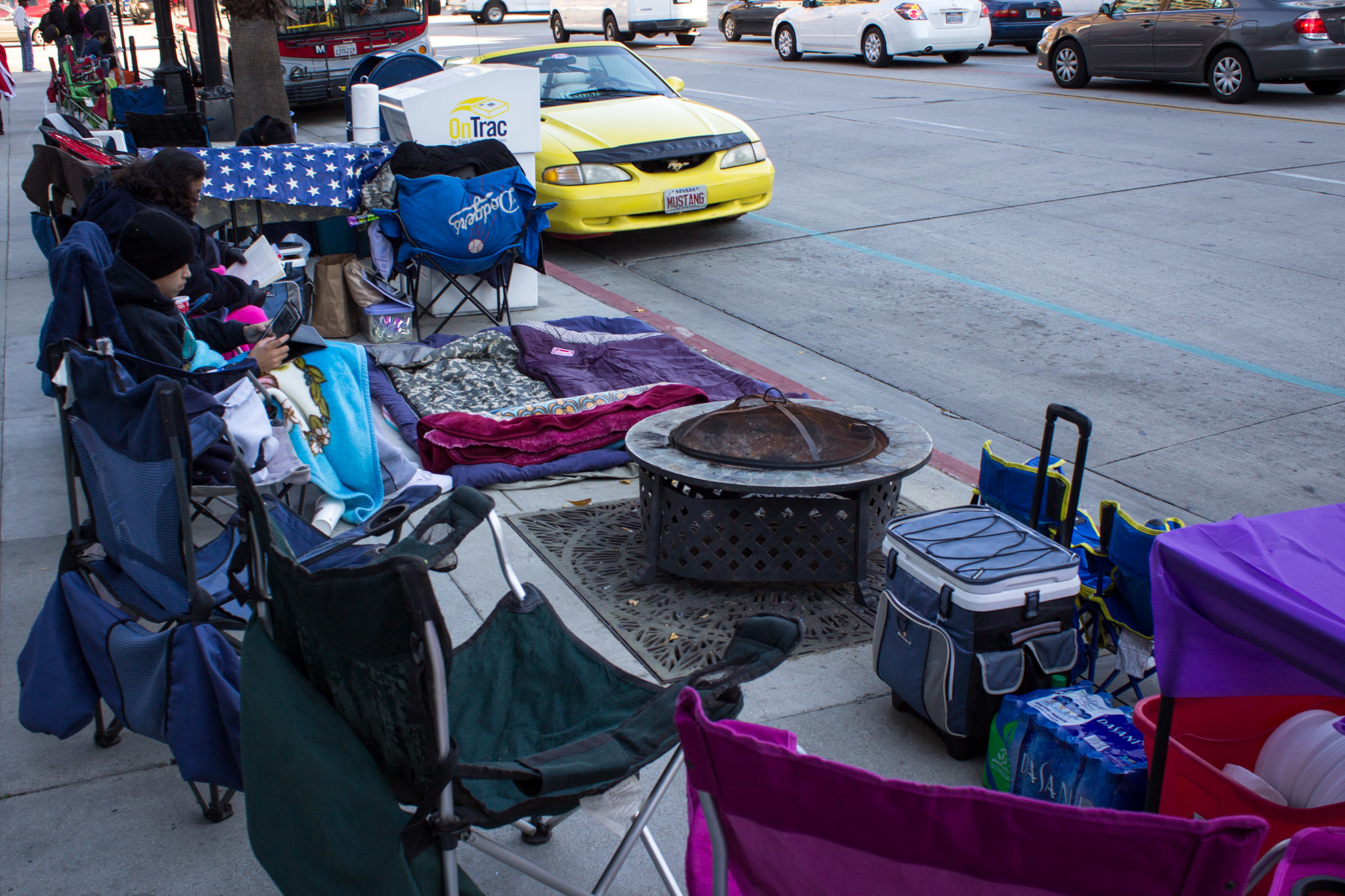 Of course, you'll need something to power all of those electronic timewasters, so hopefully you have access to a propane generator or, I don't know, a news van.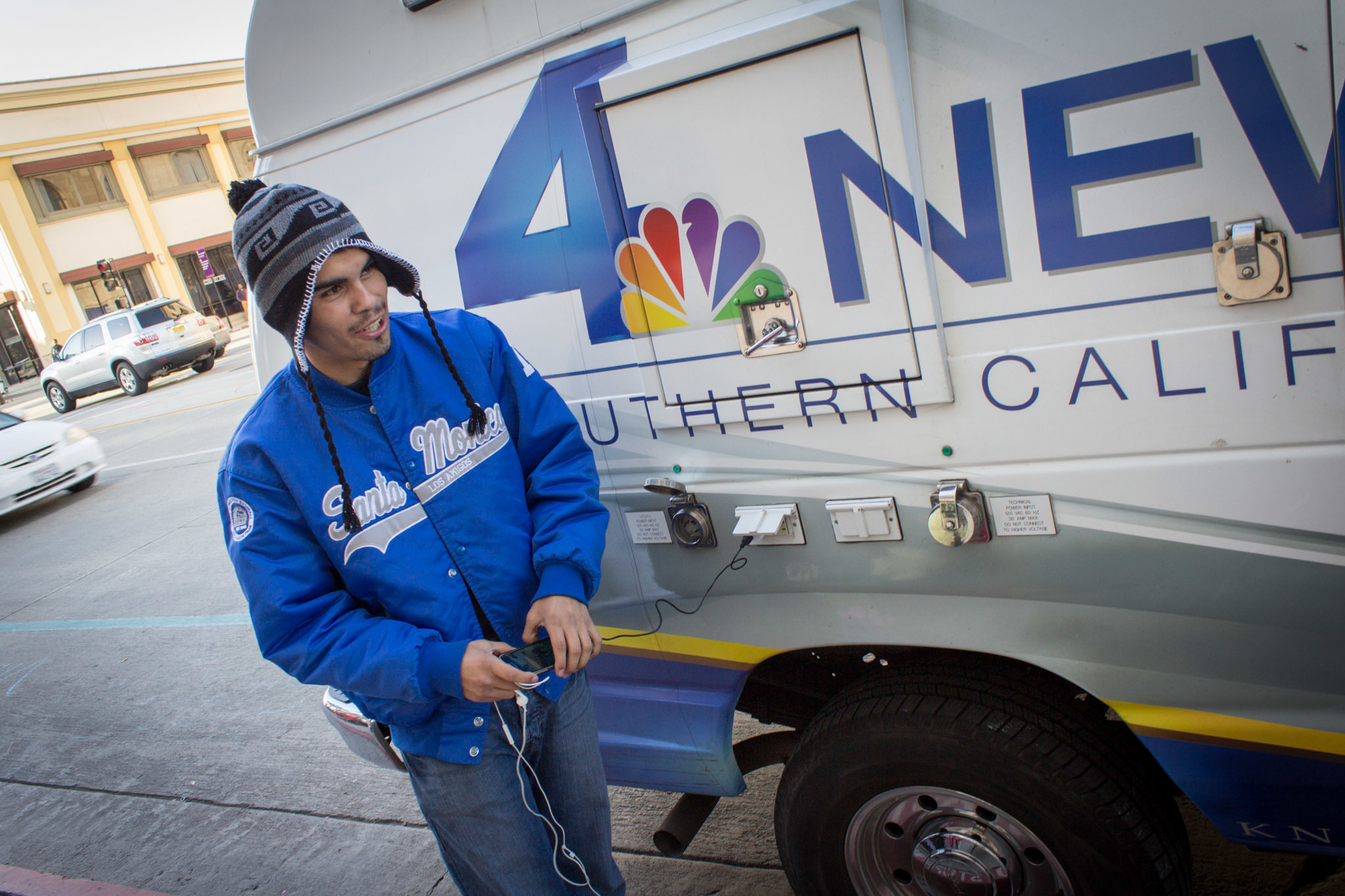 At 11pm, campers can move off of the sidewalk and onto the street, up to the blue "honor line." An hour later, they'll count down to the new year (on most years), pelt any passing cars with marshmallows or shaving cream and blast noisemakers and vuvuzelas into the wee hours of the night. By then, all of the blocks near Colorado Boulevard—my street-facing bedroom included—smell like a campfire. Any and every piece of private property will be sold for parking—sometimes with some indecipherable "sale" pricing.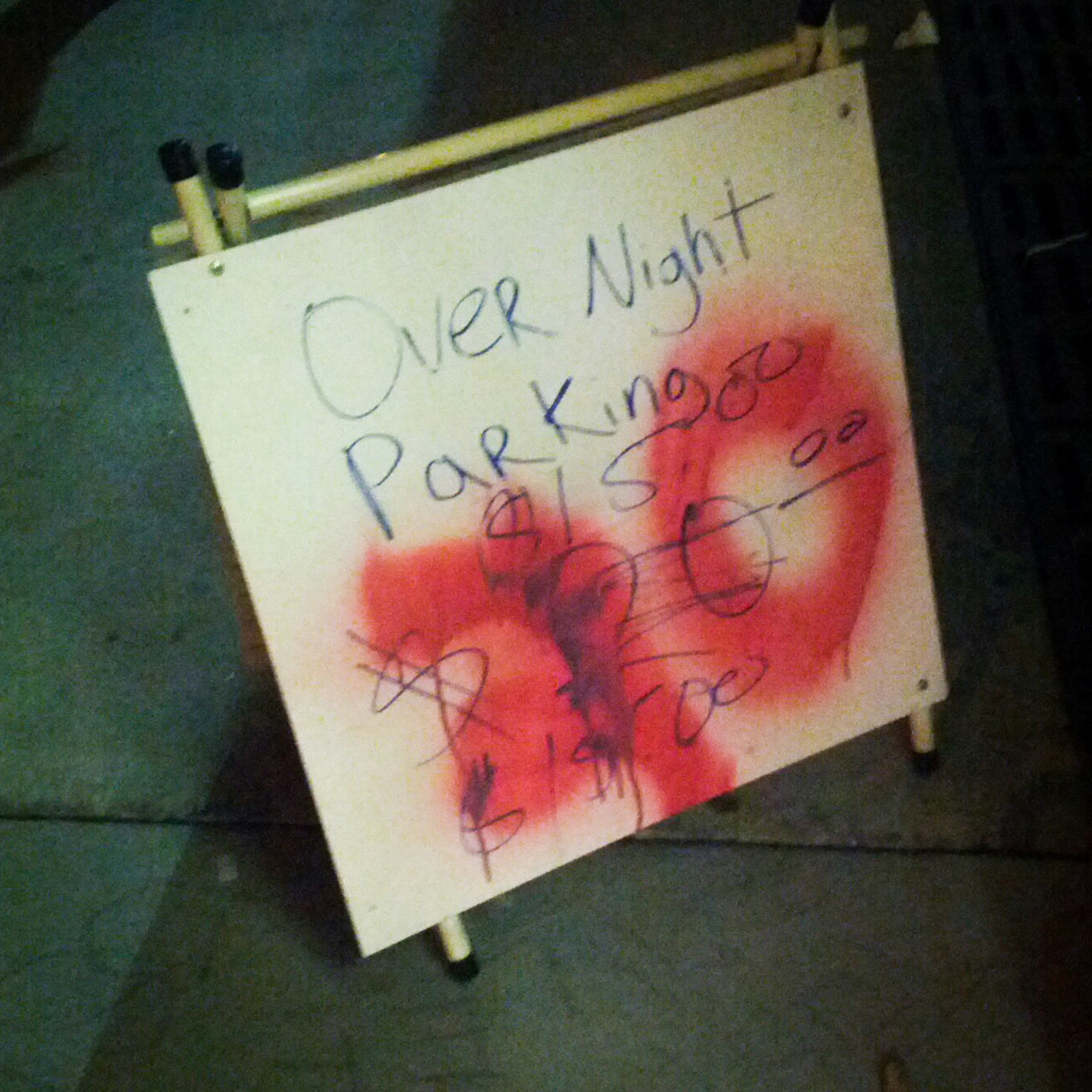 By the morning, thick crowds of people assemble underneath a sky full of blimps, helicopters and skywriters. As someone who detests crowds, the hordes of folksy midwesterners have somehow never bothered me. If anything, I'm proud that my home provides a reliably upbeat tradition for thousands of visitors, and fortunate that I'm not spending New Year's Day buried under a pile of snow. By the time the parade passes and the crowds begin to leave, it feels a little bit like the waning hours of your birthday; the excitement dies down and it's back to business as usual. Within a couple of hours, all of the trash on the street and sidewalks—make no mistake, spectators are litterbugs—has been swept away along with any signs of the Rose Parade.
Want more? Sign up here to stay in the know.