Time Out with LA Dance Project's Charles Fabius
Score another win for Downtown. Earlier this year, LA Dance Project announced a residency at the Theatre at Ace Hotel, the former United Artists...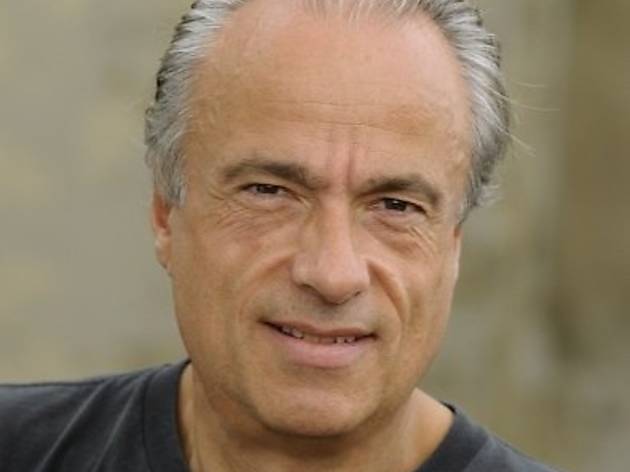 Score another win for Downtown. Earlier this year, LA Dance Project announced a residency at the Theatre at Ace Hotel, the former United Artists Theatre built in 1927. The company (a recipient of one of our 2013 Best Awards) will perform two programs each year at the theater, and they will be a mix of premieres and works the company performs on its international tours. They'll be another downtown arts organization brushing shoulders with MOCA, the LA Philharmonic, and the much-anticipated Broad Museum, among others. We talked with Charles Fabius, one of LA Dance Project's founding directors, about what this news means for the company and for dance in LA.

RECOMMENDED: Interviews with Los Angeles tastemakers
Time Out LA: Earlier this year, LA Dance Project made a huge announcement—how did your residency at the Ace Hotel come about?
Charles Fabius: The short version is, when I started LA Dance Project with Benjamin Millepied, we were looking for a space to have a studio and an office and we were immediately drawn to Downtown LA. There was an arts scene and it was close to MOCA, the Music Center, the Broad Museum—all that. LA Dance Project had its debut at Walt Disney Concert Hall, but it was difficult for [the company] because it's a concert hall. It was a special program and wonderful to do, but it wasn't something we could continue to do. At the time, we were already looking downtown but we weren't aware of any theaters that would be available. We had this dream of, what if we could find one of these old great historic Hollywood theaters and have that be our home? Then we found out about Ace Hotel and that the theater next to it would be renovated too. We reached out to Ace, and that has been a match made in heaven.
What will this residency mean for the company, and what will it look like to Angelenos who are fans of your company?
Benjamin Millepied always felt that LA was a city where you could have time and space to work and create and collaborate. We wanted to use that to a maximum effect. At the same time, we want to be an ambitious international touring company. We want to show the city of LA what we have been working on in Paris or London or whatever. We won't perform year-round, but whenever we perform in LA, we now have a place where we can actually show it.
What kind of role do you see LA Dance Project playing in the development of Downtown and in the LA arts scene overall?
We want to create our own niche and reach out to other institutions. We collaborated with MOCA, and soon we will do basically a site-specific work that has to do with dance and architecture that has to do with a very famous building in Los Angeles. We're looking to keep those connections. We are connecting with existing institutions and also bringing together composers and visual artists that have never worked in the theater before, ever. That positions LA Dance Project a little bit from other dance projects in the city. It's not just about us, it's about the future of dance and the arts in LA. I hope this is a significant part of the story of the development of downtown.
What's the most exciting or important thing about LA Dance Project right now—besides your new LA home—that I haven't asked you about yet?
We have such fantastic dancers. They are young and brilliant and handpicked by Benjamin Millepied. We plan and curate and have great ideas, but ultimately, they're on stage and they take it away. They are Angelenos, they are happy here and this is their home. They are a huge part of the success of the company.
Click here to read more about the LA Dance Project's first performance at the Theatre at Ace Hotel.
This interview has been condensed and edited for length and clarity.
Follow Sara Fay on Twitter: @sarafay