A Band Called Death: movie review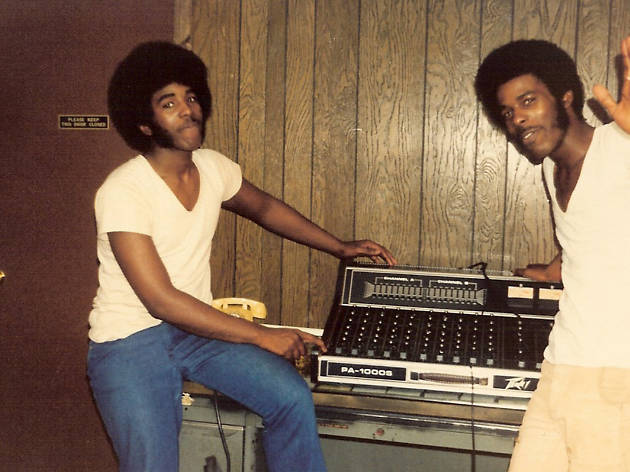 A new wrinkle on Andy Warhol's maxim: Eventually, every undiscovered band will receive its own righteous documentary, lapped up by a bin-trawling audience (and a festival circuit ready to serve them). While Searching for Sugar Man made it all the way to the Oscar podium, this sincere piece of rock excavation—and the trio at its heart—might have a better story. The Hackney brothers, three Detroit teens bonded by encouraging parents and windmilling influences like the Who, made strange protopunk in their bedroom in the mid-'70s. Death is what they called themselves and "white-people music" is what they thrashed out, according to a smiling older brother. This was years before Bad Brains widened the racial profile of the hardcore underground.
Directors Mark Covino and Jeff Howlett do a spirited job of charting the siblings' curtailed rise, animating dorky photographs and restaging an anecdote too good to be true, when the band tacked a page from the phone book to the wall and threw a dart at it, determining which label they'd pursue. Call it hubris or fate, but Death's intense leader, David, declines an offer from Arista's Clive Davis (whose only condition was a name change) and the group fades. Too much of the doc takes our taste for granted; Alice Cooper, Henry Rollins and others won't persuade you that Death could have been huge, nor does a clichéd last-act reunion show. But the film's alternating inquiry—into family love, slow compromise and, yes, death—resonates strongly.
Follow Joshua Rothkopf on Twitter: @joshrothkopf
Release details
Rated:
N/R
Duration:
96 mins
Cast and crew
Director:
Mark Christopher Covino
Cast:
David Hackney