Holiday gift guide: Best gifts for film fans and movie lovers
From budding auteurs to veteran film buffs—movie lovers of all kinds will be wowed by the great gift ideas in our holiday gift guide.
1/10
Holiday gift guide: Spinner 360° camera$99. Available at Lomography Gallery Store. Take this camera for a spin—literally. Pull the cord and in a second, the camera spins 360 degrees on its own axis, capturing every surrounding detail on 35mm film—perfect for auteurs-in-the-making.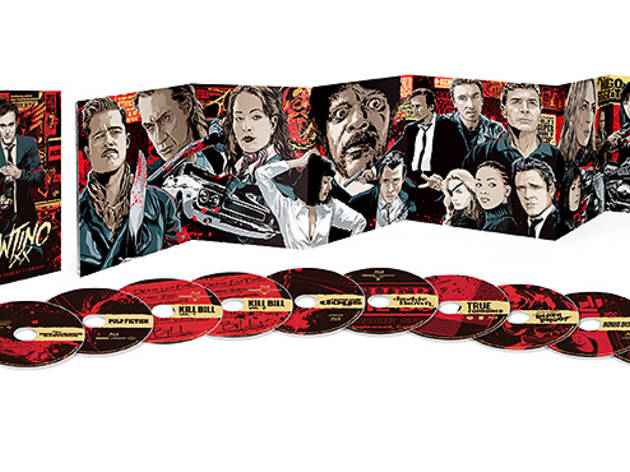 2/10
Photograph: Courtesy Lionsgate and Miramax
Holiday gift guide: Tarantino XX 8-Film Collection$120. Available at Vidiots.Quentin Tarantino's latest film, Django Unchained, hits theaters December 25, and this Blu-ray collection features eight films chosen by Tarantino to showcase the first 20 years of his career, plus two extra discs with five hours of never-before-seen bonus material.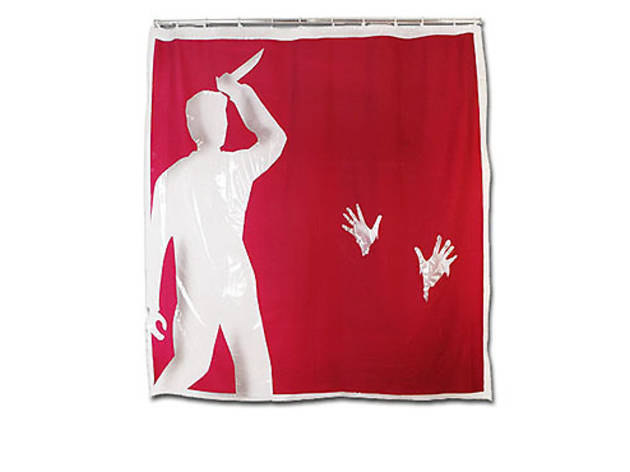 3/10
Holiday gift guide: Psycho shower curtain$18. Available at Wacko Soap Plant.Yes, it's from that scene. For the Hitchcock fan with a sense of humor.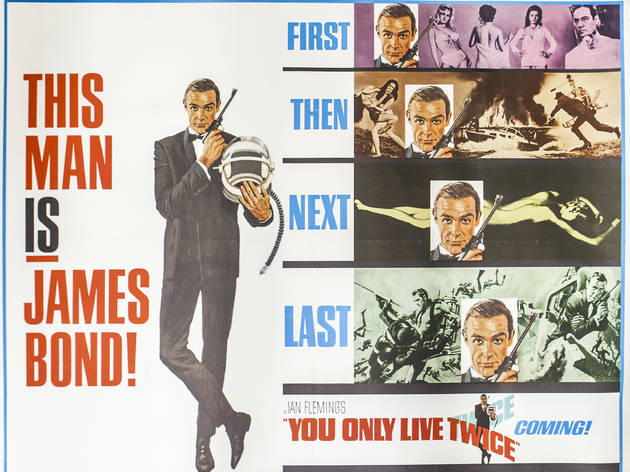 4/10
Photograph: Jakob N. Layman
Holiday gift guide: Vintage James Bond movie poster$995. Available at Larry Edmunds Bookshop.This "subway-size" poster (i.e.: thicker paper, collector's item) from the 1967 James Bond film You Only Live Twice is just one of many original movie posters and rare collectibles available at the iconic Hollywood bookstore.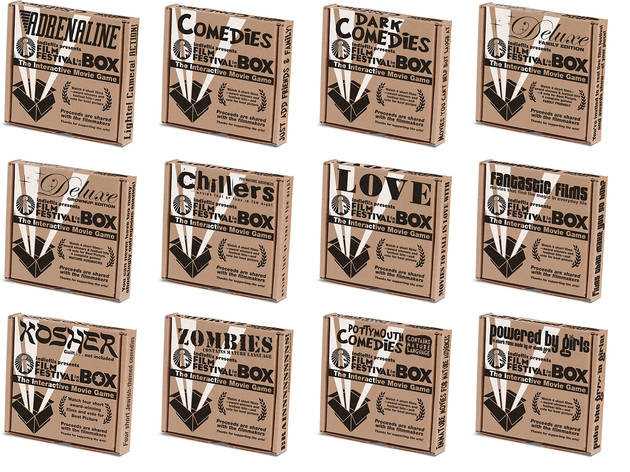 5/10
Holiday gift guide: Film Festival in a BoxEach $20. Deluxe box $59. Available at shop.indieflix.com.Host a film-shorts festival in your living room! Each box features four award-winning indie shorts. (Films are labeled for ages 12+ and 17+.) Once you're done watching, cast your vote for your favorites. There's also a trivia game to play with your guests. For true indie-film lovers, Indie Flix offers a monthly subscription ($6.99) to stream thousands of curated independent and award-winning films. Enter promo code: TimeOutLA at checkout and pay just a penny for your first month.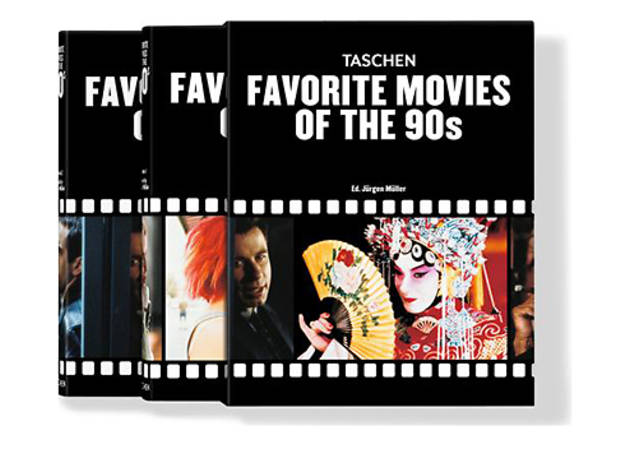 6/10
Holiday gift guide: Taschen's Favorite Movies of the 90s, by Jürgen Müller.$60. Available at Skylight Books.Your gift recipient will enjoy sitting back and flipping through this new, lushly illustrated Taschen hardcover. The 776-page, two-volume tome covers all the movies from the 1990s worth remembering and all the facts surrounding them, including awards, bloopers, trivia and juicy gossip.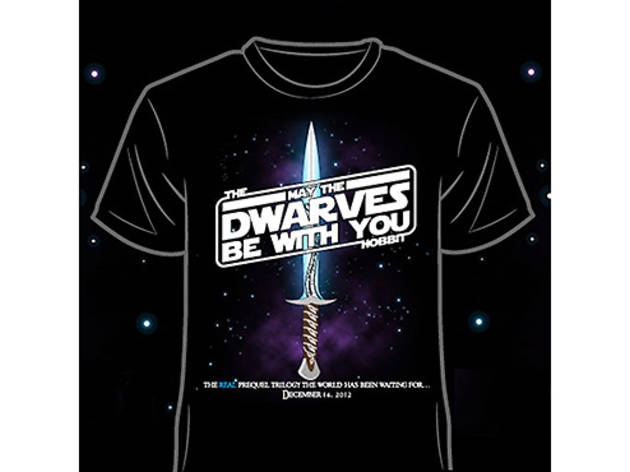 7/10
Holiday gift guide: May the Dwarves Be With You T-shirt (Non-Trilogy edition)$25. Available at Meltdown Comics.For the fantasy-adventure superfan who's counting the hours until The Hobbit movie release, this tribute T-shirt comes recommended by TheOneRing.net as a favorite Hobbit-related gift this season.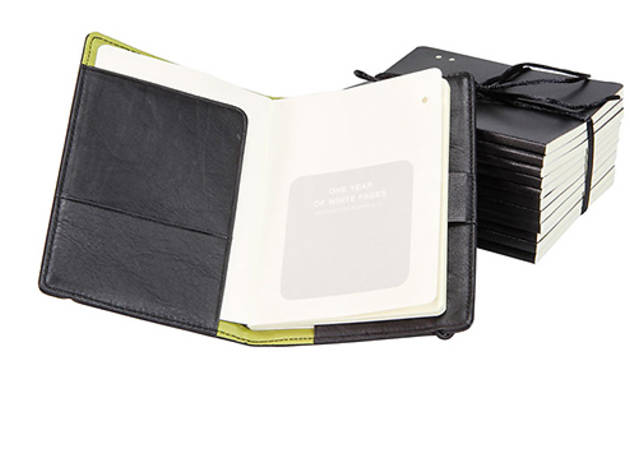 8/10
Photograph: Courtesy A+R
Holiday gift guide: One Year of White Pages$46. Available at A+R.Jot down that clincher plot point for your next screenplay in these black leather notebooks fashioned by interior designer Alessandro Esteri. One book for each month of the year (denoted by the number of punch holes on the side), with smooth, blank pages ideal for production notes, casting appointments and the like.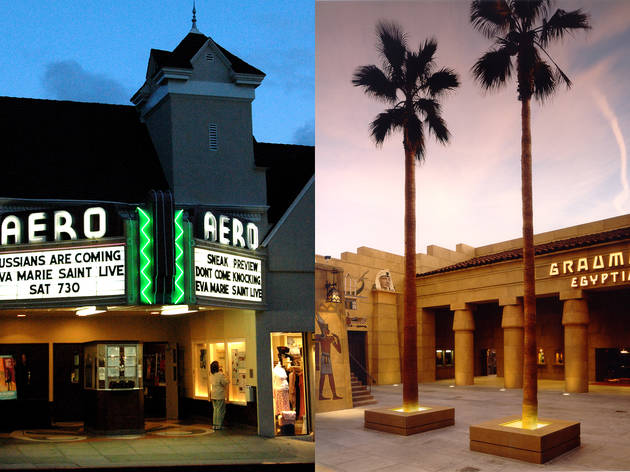 9/10
Photograph: Courtesy Barry King and Tom Bonner
Holiday gift guide: American Cinematheque membershipVarious membership levels, from $55 to $2,500. Available at the Aero and Egyptian Theatres.American Cinematheque is the film snob's go-to Hollywood institution, with special screenings, directors talks, rare-film reprisals and more at both its Westside (Aero) and Eastside (Egyptian) locations. A variety of gift-membership levels offer everything from free tickets and tote bags up to an invitation to the annual VIP back-tie gala.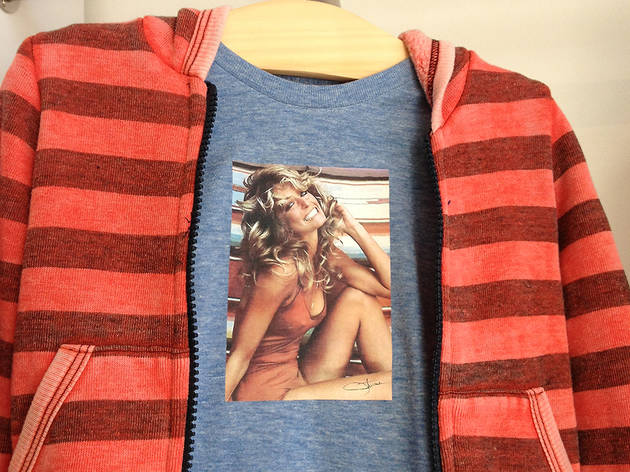 10/10
Holiday gift guide: Rockabye-baby T-shirt$34. Available at Kid Firefly.A little something for the wee film fans, these TV- and movie-themed T-shirts come with a variety of iconic images, from Butch Cassidy and the Sundance Kid to The Big Lebowski, as well as movie star–centric shirts like this Farrah Fawcett tee that may just be dad's favorite.