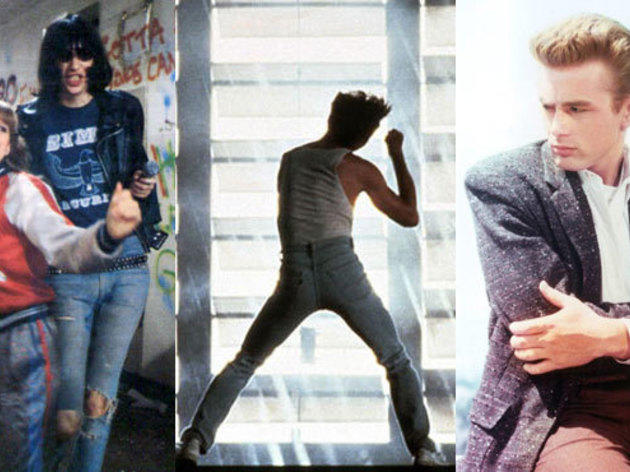 Movies about youth & rebellion: The 50 best youth-gone-wild films
Piss off your parents with our countdown of the most ferociously fun movies about youth and rebellion.
Even the most helicoptering Brentwood parent will admit that some children, adorable though they are, must simply be born bad. Not their children, of course. But these other barbaric youngsters—rebellious, foul-mouthed, sometimes just pure evil—always make it to movie screens, from James Dean in Rebel Without a Cause to the NYC hellspawn of Kids (and all manner of demonically possessed tykes in between). Time Out has collected the most shocking of these movies about youth and rebellion and ranked them in a countdown of atrocious behavior. Our only parameter: They must be teens and younger, not twentysomethings. Thankfully for all audiences, these wayward children make the rest of us look good.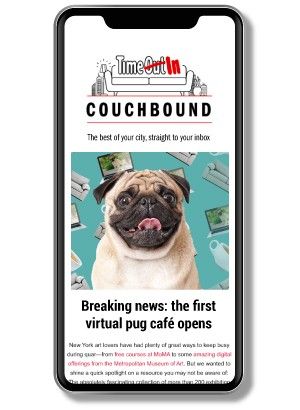 An email you'll actually love
Sign up to our Couchbound newsletter and bring the city to your sofa
Subscribe now
50–41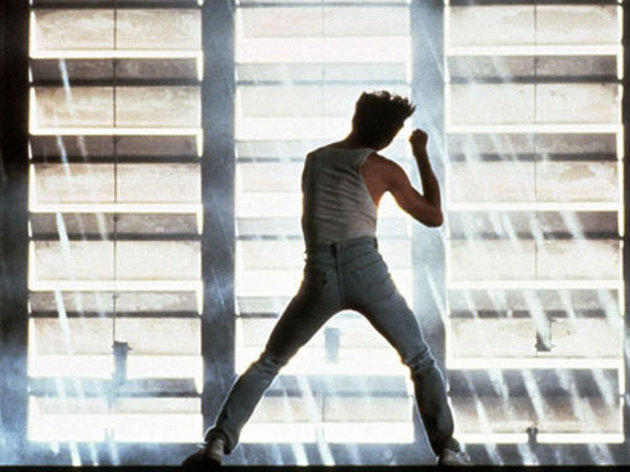 We've got plenty of irresponsibility in store, but let's begin our list with the gentle, denim-clad rebellion of kicking off your Sunday shoes and dancing to Kenny Loggins. Religious elders are infuriated by all the rock & roll strutting, but everybody comes several degrees closer to Kevin Bacon by film's end.—Joshua Rothkopf
Watch this movie about youth now on iTunes

Watch this movie about youth now at Amazon Instant Video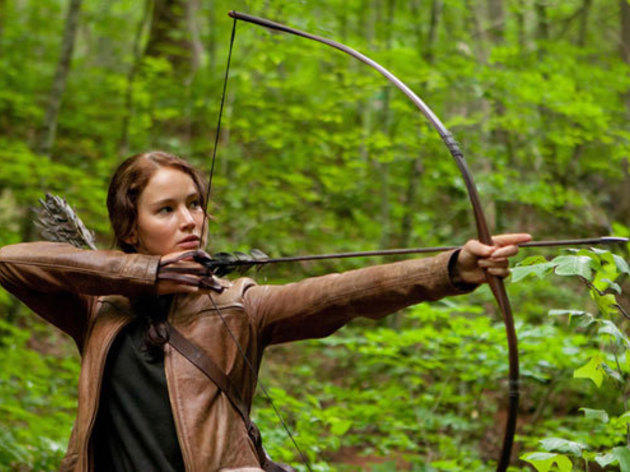 As winning as Jennifer Lawrence is with that bow and arrow, remember that this movie is about kids fighting a gladiatorial battle to the death. Stabbings, slicings and cliquish pack hunting are the activities of a futuristic breed of youth, so desperate for survival that common mercy falls by the wayside.—Joshua Rothkopf
Watch this movie about youth now on iTunes

Watch this movie about youth now at Amazon Instant Video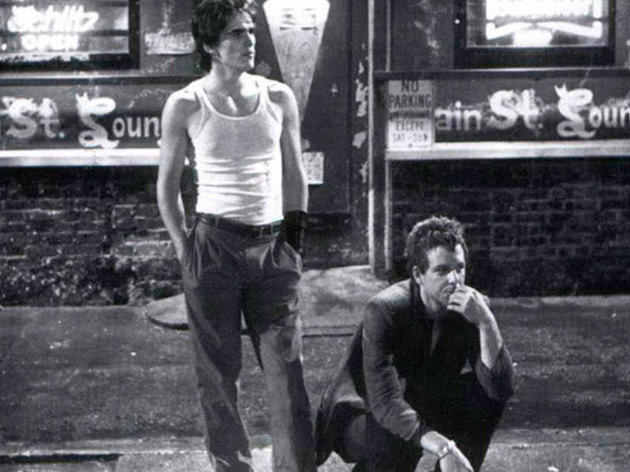 Francis Ford Coppola's dreamy b&w teen drama centers on a pair of delinquent brothers (Matt Dillon and Mickey Rourke) for whom knife fights and motorcycle riding are the norm. Makes perfect sense, considering their dad is played by easy rider Dennis Hopper.—Keith Uhlich
Watch this movie about youth now on iTunes

Watch this movie about youth now at Amazon Instant Video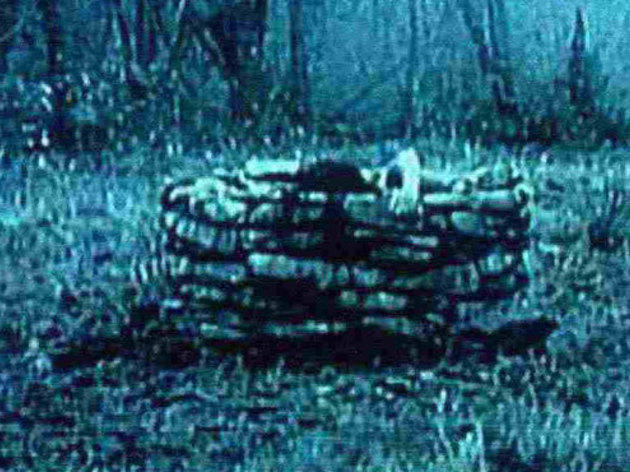 The 1998 Japanese original triggered a wave of evil-technology movies—this was the one about a haunted videocassette that kills you. When Hollywood got around to its unusually excellent remake, the true villain was in our face: ropy-haired Samara (Daveigh Chase), an abused child drowned in a well, intent on ghostly revenge.—Joshua Rothkopf
Watch this movie about youth now on iTunes

Watch this movie about youth now at Amazon Instant Video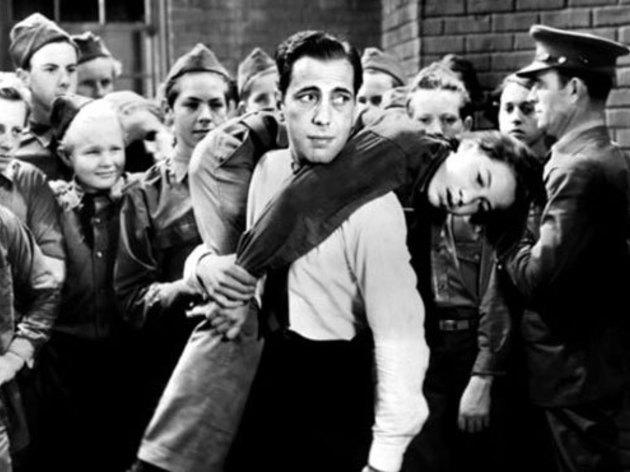 The famous fictional gang the Dead End Kids had their first outing in a 1934 stage play, but it was William Wyler's film version that turned them into the standard-bearers for screen delinquents, whatever names they'd go by over the years (the Bowery Boys, the Little Tough Guys).—David Fear
Watch this movie about youth now at Amazon Instant Video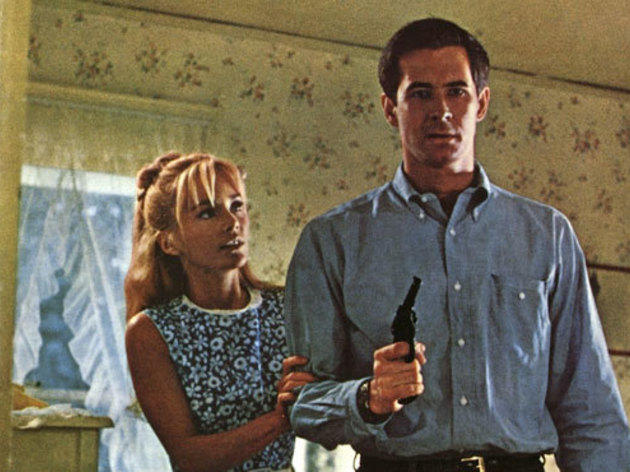 Given his onscreen past, you'd be forgiven for thinking Anthony Perkins's mental-institution parolee was this comic thriller's psycho protagonist. But the real crazy turns out to be Tuesday Weld's beaming high-schooler, who manipulates her fragile new friend to achieve shockingly murderous goals.—Keith Uhlich
Watch this movie about youth now on iTunes

Watch this movie about youth now at Amazon Instant Video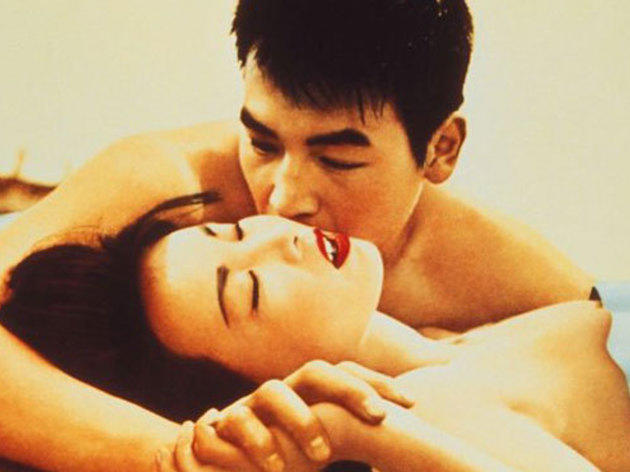 Cruel Story of Youth (1960)
Nagisa Oshima referred to his second feature as a story about teens "as the victims of contradictions" in postwar Japan. The more the film's young-punk lovers rob and extort the local middle-aged men, the stronger the film's conceit that criminal behavior is a flipped bird to society.—David Fear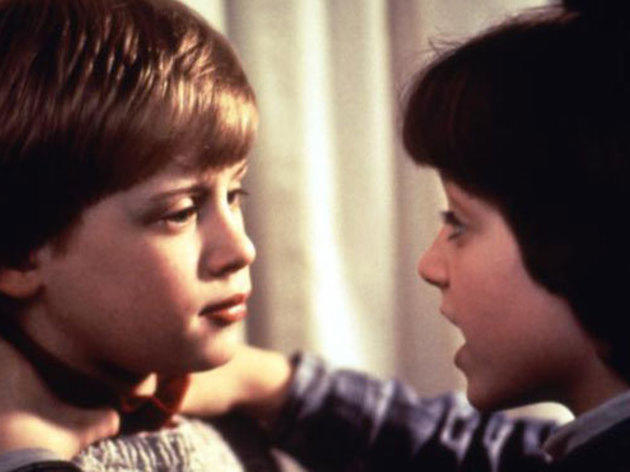 Macaulay Culkin's head-conking Home Alone antics were just a warm-up: In this memorably vicious boy-gone-bad thriller, America's favorite child star goes full lunatic, growling at an attack dog, nonchalantly causing a freeway pileup and making life hell for future Frodo Elijah Wood.—Keith Uhlich
Watch this movie about youth now on iTunes

Watch this movie about youth now at Amazon Instant Video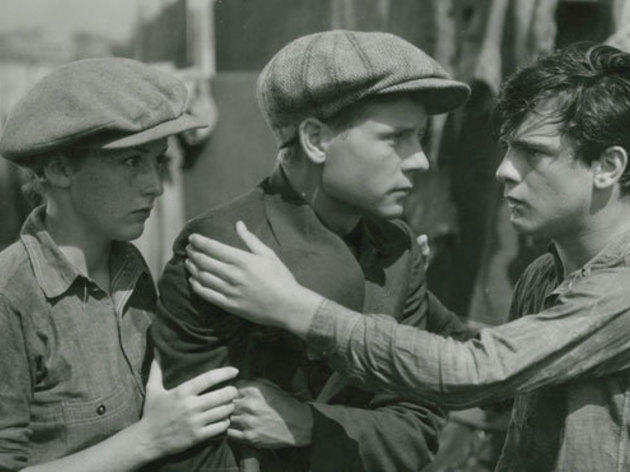 Wild Boys of the Road (1933)
Not content to simply belch out a typical Warner Bros. social drama, William A. Wellman went the extra mile with this landmark tale of Depression kids who take up the hobo life—and didn't flinch from showing these tough youngsters losing limbs, stealing food, and mixing it up with railroad cops and everyday citizens.—David Fear
Buy this movie about youth on Amazon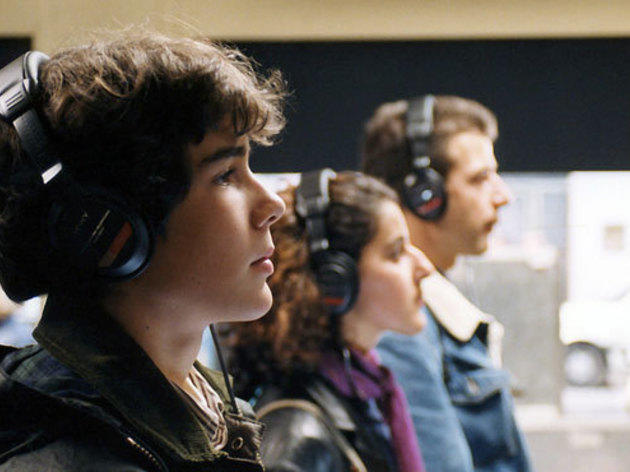 Long before Michael Haneke concocted the ultimate naughty-little-fascists tale, The White Ribbon (2009), the Austrian filmmaker made this movie about a 14-year-old who murders another kid—and films the whole thing for posterity. Haneke's clinical take on how media desensitization creates underage monsters makes this torn-from-the-headlines drama that much more disturbing.—David Fear
30–21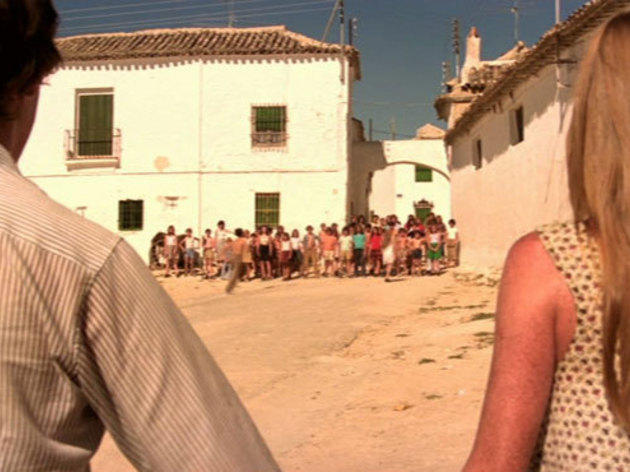 Who Can Kill a Child? (1976)
If our countdown teaches you anything, please let it be that even the most innocent among us can't be trusted. A low-budget thriller from Spain, this unforgettable bit of nonsense has a vacationing Brit and his pregnant wife chased by an island full of sullen, vicious children. The rest of the adults are mysteriously gone.—Joshua Rothkopf
Buy this movie about youth on Amazon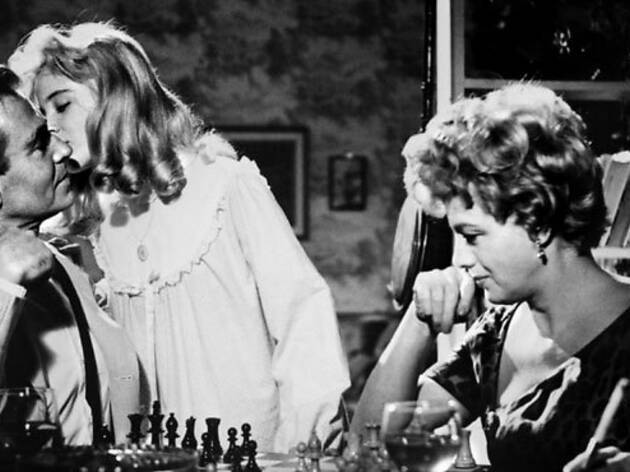 A nymphet (Sue Lyon) seduces a stuffy old college professor (James Mason), with ruinous results, in Stanley Kubrick's blackly humorous adaptation of Vladimir Nabokov's incendiary novel. Not even vulgarian mom Shelley Winters is safe from this wily, gum-snapping adolescent's destructive tendencies.—Keith Uhlich
Watch this movie about youth now on iTunes

Watch this movie about youth now at Amazon Instant Video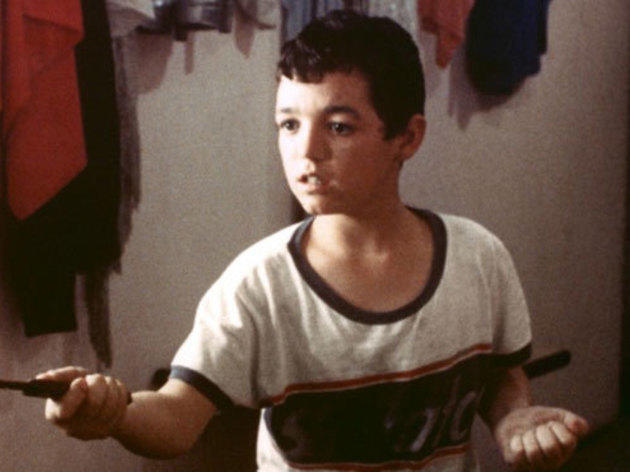 Hector Babenco's drama about a ten-year-old favela criminal is one unsparing character study: This baby-faced boy who becomes a pimp, pusher and killer represents every Brazilian slum kid hardened by street life. Tragically, lead actor Fernando Ramos da Silva would be gunned down by the police at age 19.—David Fear
Watch this movie about youth now at Amazon Instant Video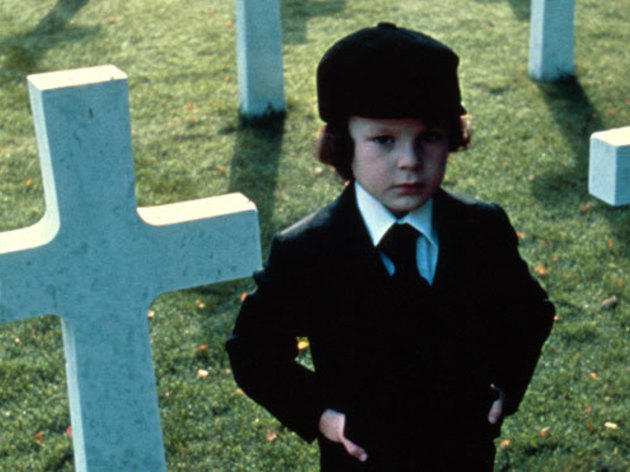 Every child has a bit of the devil in him, but Damien (Harvey Stephens), the grave young protagonist of this deliciously sanguine horror film, has more than most. Accordingly, the people around him drop like flies, whether by hanging, impaling or, most memorably, decapitation by glass.—Keith Uhlich
Buy this movie about youth on Amazon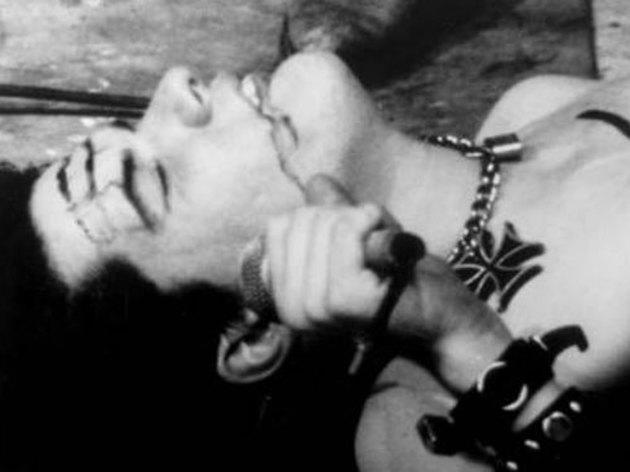 The Decline of Western Civilization (1981)
Anyone unfamiliar with L.A.'s hardcore punk scene should take a look at Penelope Spheeris's definitive documentary: As crowds of underage concertgoers violently riot to Black Flag, X and Fear, you understand the moment when out-of-control adolescent anger found its ideal soundtrack.—David Fear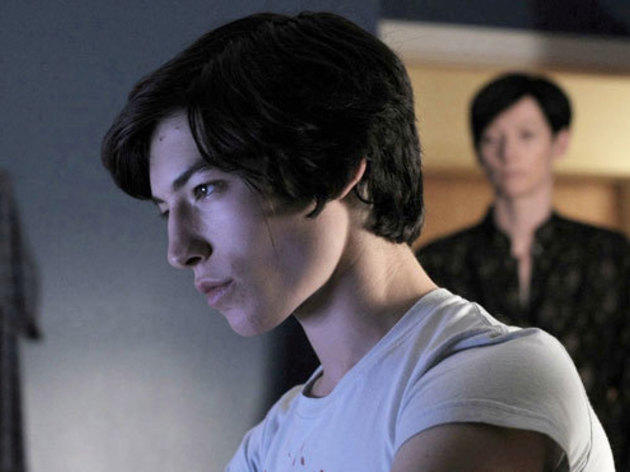 We Need to Talk About Kevin (2011)
Anchored by the frayed memories of a guilt-ridden mother (showstopping Tilda Swinton), this suburban tragedy chronicles the growing willfulness of a dark-haired boy, who matures from messy preteen intractability into an intense high-school predator. Some kids shouldn't be trusted with archery.—Joshua Rothkopf
Watch this movie about youth now on iTunes

Watch this movie about youth now at Amazon Instant Video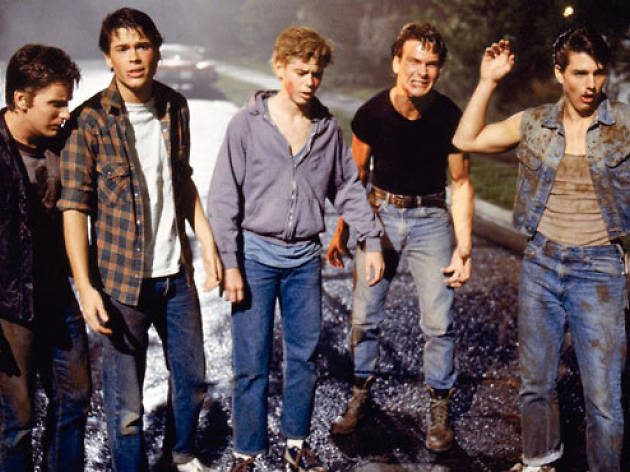 It's a blissful life of posturing machismo and constant rumbles for the Greasers, Oklahoman delinquents who run wild in Francis Ford Coppola's visually bold adaptation of S.E. Hinton's teen-lit classic. An accidental stabbing brings a hard dose of reality to the punkish fun and games.—Keith Uhlich
Watch this movie about youth now on iTunes

Watch this movie about youth now at Amazon Instant Video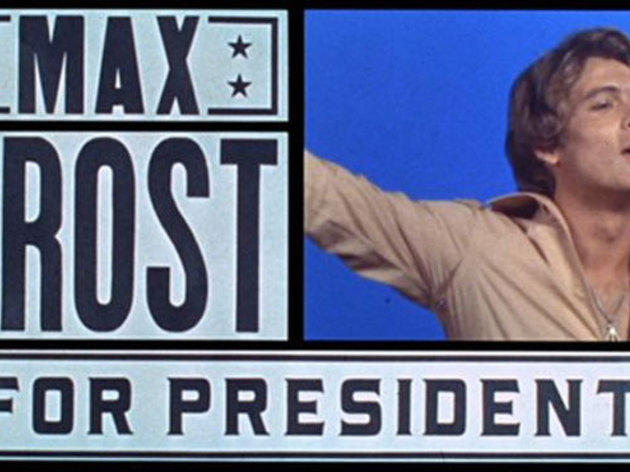 Wild in the Streets (1968)
With hippie mistrust of the over-30 crowd blooming, this timely comic satire threw the generation gap into nightmarish relief, as young rock star Max Frost (Christopher Jones) instigates a national movement to lower the voting age to 14. Successfully elected President, he sends the "elderly" to camps and doses the water supply with LSD.—Joshua Rothkopf
Buy this movie about youth on Amazon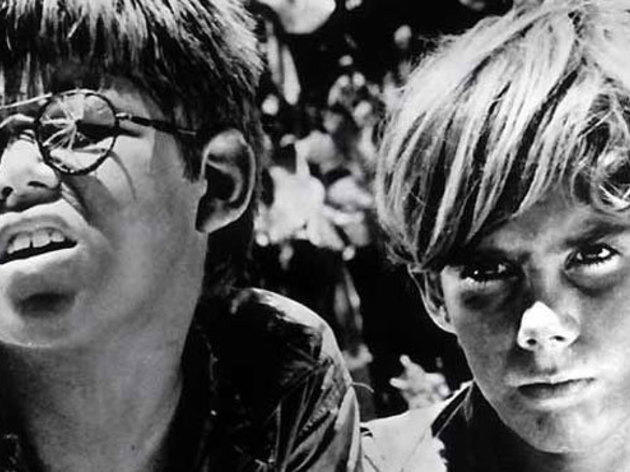 Director Peter Brook doesn't pull any punches when it comes to adapting William Golding's novel of class-conscious ruthlessness. Stranded on an island, British schoolboys replicate the social hierarchy they knew back home; soon, a primal pecking order starts to weed out the weaklings, and the movie's Darwinian metaphor reaches its logical, shockingly brutal conclusion.—David Fear
Watch this movie about youth now at Amazon Instant Video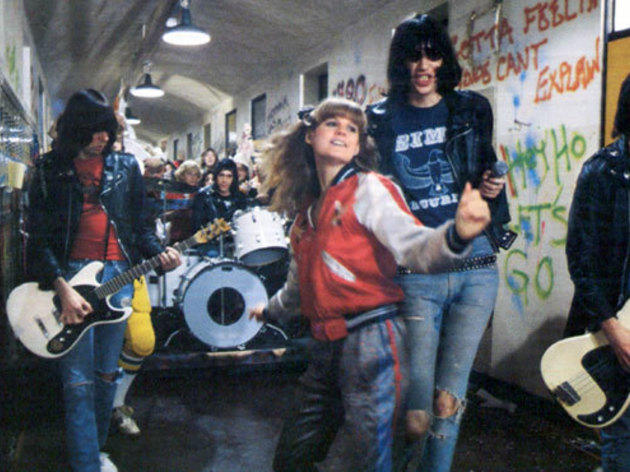 Rock 'n' Roll High School (1979)
Just for its iconic image of the Ramones cruising down a locker-lined hallway, as blissed-out P.J. Soles pogos in front of them, this must be the most euphorically irresponsible youth movie Roger Corman ever signed his name to (which is saying a lot). Overrun by students, Vince Lombardi High School is ultimately demolished.—Joshua Rothkopf
Buy this movie about youth on Amazon