Museum of Jurassic Technology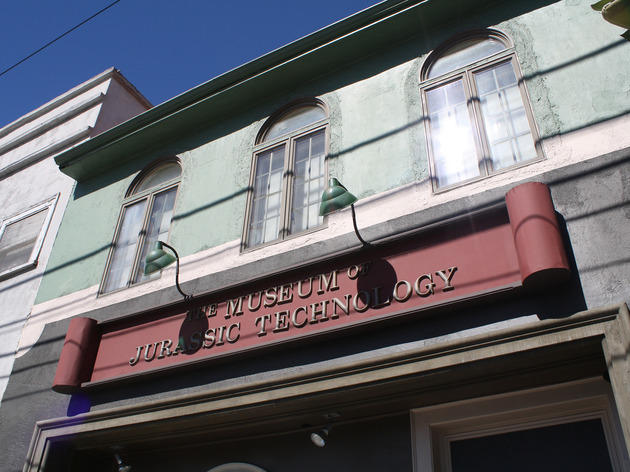 1/4
Photograph: Allison Fender
Museum of Jurassic Technology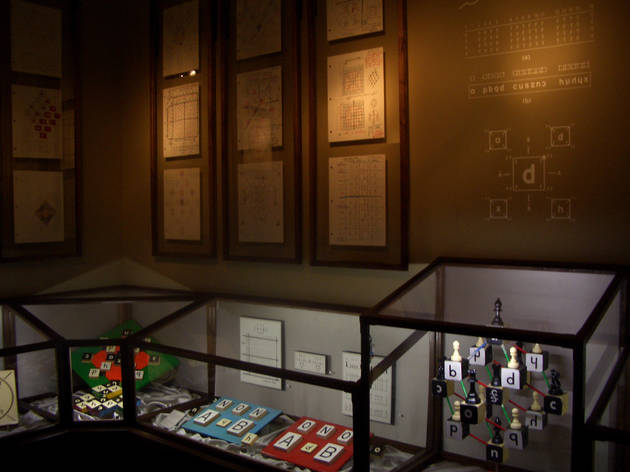 2/4
Photograph: Jessica Curtin
Museum of Jurassic Technology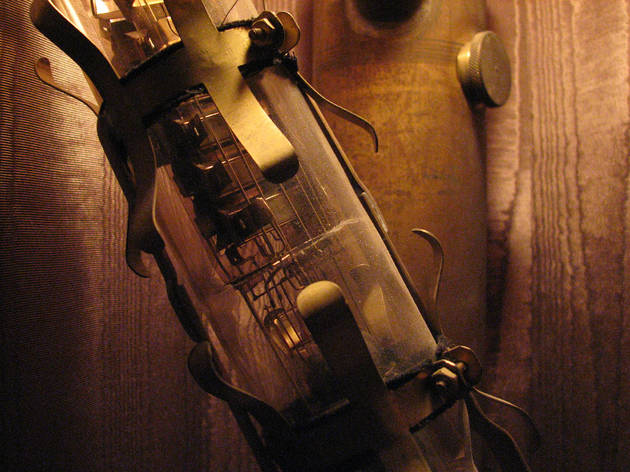 3/4
Photograph: Flickr user Mulling it Over
Museum of Jurassic Technology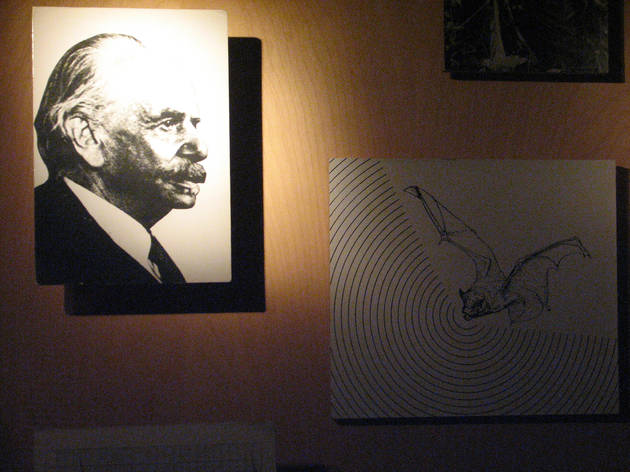 4/4
Photograph: Flickr user Mulling it Over
Museum of Jurassic Technology
Don't be fooled by the name: this is not some kind of Spielbergian dinosaurland. It's far more interesting than that. Hidden behind an unassuming, windowless storefront, David Wilson's Museum of Jurassic Technology presents itself as a repository of curiosities (opera singer Madelena Delani, who suffered from terrible memory failings), scientific wonders (a bat that can fly through walls) and artistic miracles (the so-called "microminiatures" of Soviet-Armenian refugee Hagop Sandaldjian, who painted impossibly tiny sculptures that fit within the eye of a needle with plenty of room to spare).

Fact is mixed with the fantastical, through the elaborate and beautiful treatment (dramatically lit vitrines, audiovisual displays) accorded to everything from the history of trailer parks to 17th-century Renaissance man Athanasius Kircher. Which exhibits, if any, are bona fide? Which, if any, are satirical? And, most crucially of all, does it matter? A subversive, witty and brilliant enterprise, the Museum of Jurassic Technology challenges the very nature of what a museum is or should be, while also taking its place as one of the most fascinating attractions in the entire city. Wholly unique and unreservedly recommended.
Venue name:
Museum of Jurassic Technology
Contact:
Address:
9341 Venice Blvd
Los Angeles
90232

Opening hours:
Thu 2pm-8pm; Fri-Sun noon-6pm
Price:
$8; seniors (60+) $5; children (12-21) $5; children (under 12) free; unemployed $5; disabled persons $1.50; active service personnel (in uniform) $1.50
Do you own this business?
Average User Rating
3.2 / 5
Rating Breakdown
5 star:

1

4 star:

1

3 star:

2

2 star:

0

1 star:

1
'm all about adventure and trying new things, but this museum didn't really hit the mark for me. I knew it would be weird and had a lot of warning that it wasn't any typical museum, but I wanted to check it out anyways.
It's a dimly lit museum with the most RANDOM exhibits and displays. I couldn't even pick up on a theme of the museum nor understand a lot of things that were being displayed. Maybe I didn't want to exercise my critical thinking on my off-day but I didn't really understand anything.
What really saved my experience for this museum was their upper outdoor tea room/courtyard. From the outside, it looks boring and bland but when you finally get to the top, it opens up to a great courtyard and there are pigeons everywhere resting with a peaceful water fountain in the middle. I definitely could see myself hanging out here and reading a great book.
The cover charge is only $5-10, so it's not horrible. If you're willing to try something new it's worth checking out but don't expect too much out of it.
I cannot imagine how this string of trailers which are attached to a small building front would even rank in the 20 things to do in LA. I live less than 2 miles away. Even though it was no effort to bring our visiting company there, it was still not worth our time. And, especially not worth the time of visitors that have limited time here. If you think dioramas of a trailer park, 16x20 photos of cosmonot dogs, and decomposing dice are worth your time, then make the trip. The only thing I found to be worth anytime were the Eye of Needle carvings - but not enough to make the whole visit worth my time. You might want to visit the La Brea Tar Pits instead - a (rightly) top LA attracrion that did not even make this list. Back to Museum of Jurrasic Technology; first just think about the name - really think about what it means; secondly, we live in LA, if this was a great place, of our many acquaintances, when talking about places to go ourselves and bring visitors, wouldn't you think even one person would have mentioned it and how great it is - after all, we live on the west side! If visiting, don't waste you time here, there are so many better places to go. Check-out Yelp or Trip Advisor, if you need more choices.
This is such a curious place! Where else can you microscopic still-life collages made from the individual scales of butterfly wings? Or a series of portraits on dogs who've been to space? My absolute favorite is "Rotten Luck," which is a collection of old sets of dice in varying states of decay. The building is dark and a bit cramped, the staff is terse and the vibe is a little eerie, but that's part of what makes the museum so delightfully odd. When you're done perusing the exhibits, be sure to climb up to the third story for complimentary tea and biscuits in the tea room—and peek outside to see the rooftop aviary, full of pigeons, doves, hanging plants and dripping fountains.
The collection is impressive and well laid out--well worth the price of admission. The curation could use some improvement--I found myself finishing reading about what I was looking at and thinking how many questions went unanswered in the text. Still, very neat place, very cool displays, excellent vibe. The tea room on the top floor, including the open air courtyard, is one of the most interesting and peaceful spaces I have been in in a long time.