Bands to watch in 2014: 15 up-and-coming local acts
Local venues such as the Echo and Hotel Café weigh in on 15 LA-based bands to watch who are about to hit it big.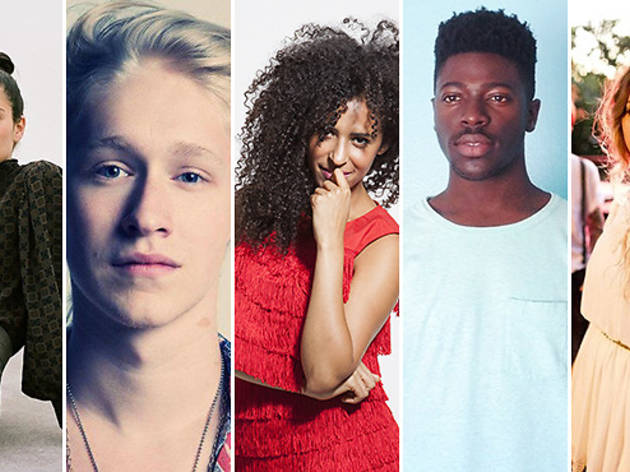 1/16
See 'em while you can, because these fifteen LA bands are about to blow up, pack houses and take off on tour. We asked five venues who'd know best—the Satellite, the Echo, Bootleg Theater, Echo Country Outpost and Hotel Café—for their opinions on the most promising home-grown performers you'll be proud to say you knew back when. Click through the slideshow above for our list of the best local musicians to keep an eye on in 2014.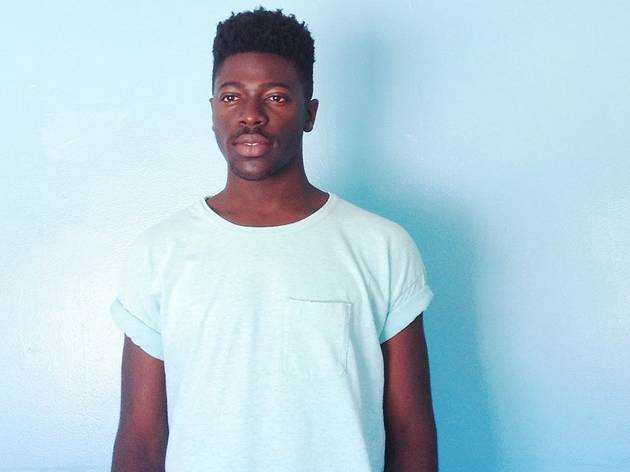 2/16
Photograph: Courtesy Moses Sumney
Bootleg Theater says: Moses Sumney is a true artist and singer-songwriter who transcends genres. If we were to try and describe his sound, we would say he's a mix of D'Angelo, Elliott Smith, and Active Child, but even that would fall flat. Every time he performs he stuns a captive audience silent: just with his voice, a guitar, and loop pedal. Moses Sumney plays with Saint Rich and Dr. Dog at the Wiltern on Thursday, Feb 27.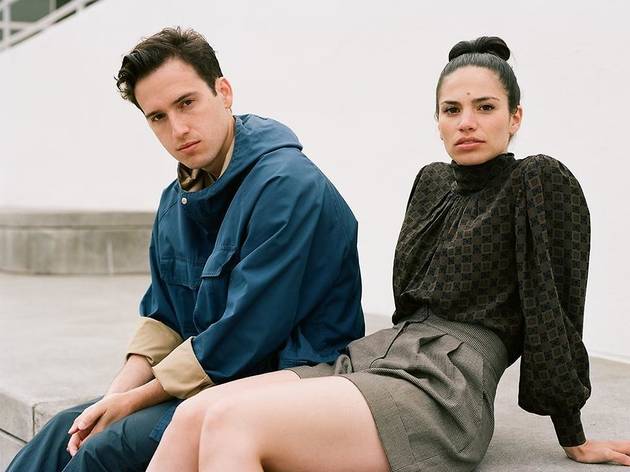 3/16
Photograph: Courtesy Body Parts
The Satellite says: Body Parts recently concluded their November Monday night residency with us, and it was a month-long, super-sweaty dance party of R&B-inspired synth-pop with killer onstage moves. They're touring with Australia's Cloud Control in January 2014 and their new album Fire Dream is out now. Watch out for these kids. Body Parts play with Cloud Control at the Satellite on Wednesday, Jan 22.    Download Fire Dream on Amazon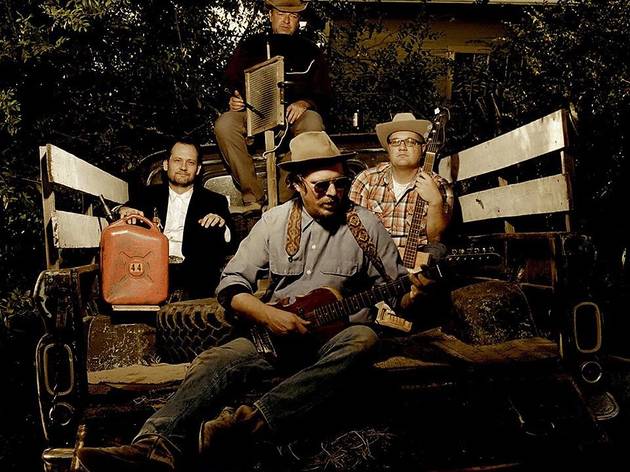 4/16
Photograph: Courtesy RT n' the 44s
Echo Country Outpost says: We used to worry that RT was being undermined by his own talent. His voice—so old and deep and weathered and wise—sings songs so thoughtful, traditional, sad and funny that you might guess he's doing old country/western standards. Some revivalist thing. But he's not. He just happens to have one of the most sincere and beautiful voices we've ever heard. And they're his songs too, not standards. Together with his best bud Swimmy and the rest of the band, he's the hardest working music man in LA. It's the time he dedicates to RT n' the 44s—along with running his own farm and family homestead, making his own instruments, recording his own records, busking corners, owning loyal followings all over the Southland, and remaining steadfastly dedicated to playing live music as often as possible—for which we should all be very thankful.    Download Most Wanted [Explicit] on Amazon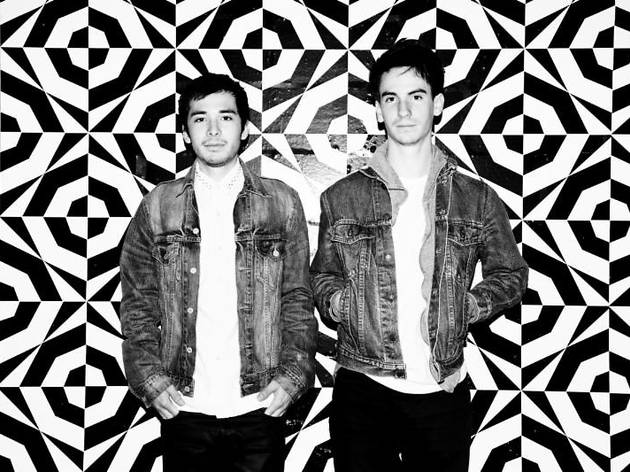 5/16
Photograph: Courtesy De Lux
The Echo says: The duo behind De Lux plays all the instruments in their groove-heavy band themselves, blending post-disco and post-punk to create sounds that could just have easy come from 1979 or 1982 as 2014.  De Lux plays the Echo on Sunday, Jan 19.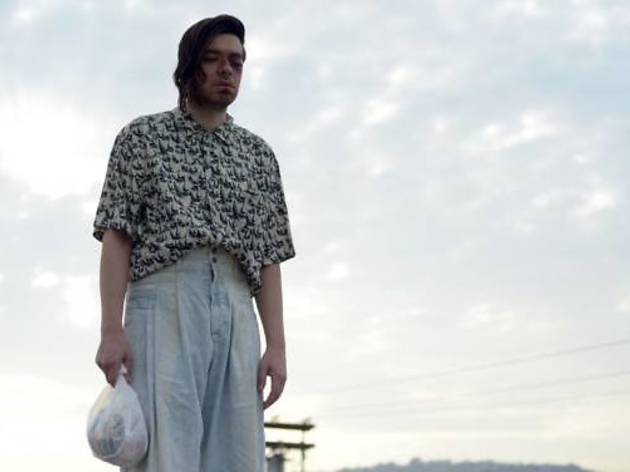 6/16
Photograph: Courtesy Lawrence Rothman
Bootleg Theater says: Lawrence Rothman is a Los Angeles artist whose musical project reflects his love of postmodern poetry, R&B, film scores and house music. His eclectic taste is best showcased in his avant-garde music videos, our favorite being "Montauk Fling," in which Lawrence is dressed as Elizabeth Taylor at the Chateau Marmont. Lawrence Rothman plays the Bootleg on Saturday, Feb 22.    Download Montauk Fling EP on Amazon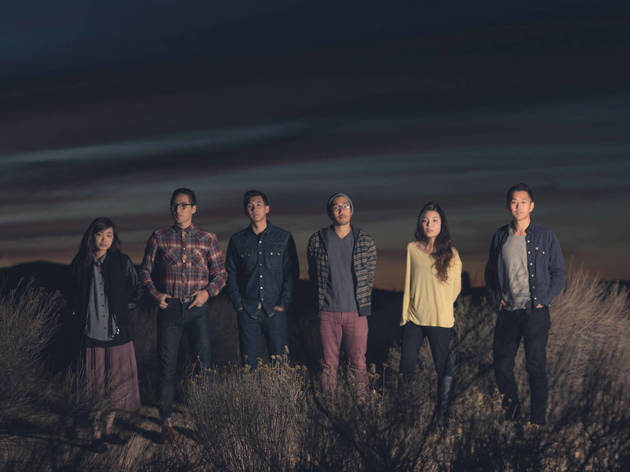 7/16
Photograph: Courtesy Run River North
Hotel Café says: We recently had Run River North for a five-week residency, and each week attendance grew to the point where we legally couldn't fit another person in the building. This particular group of musicians is so skilled that their instrumentation and harmonies sound perfect, even when performing live. And their personalities add that magnetic energy that is so crucial. Much like when we had the Lumineers' residency, Run River North just have something special, and people are beginning to take notice.    Download Fight to Keep on Amazon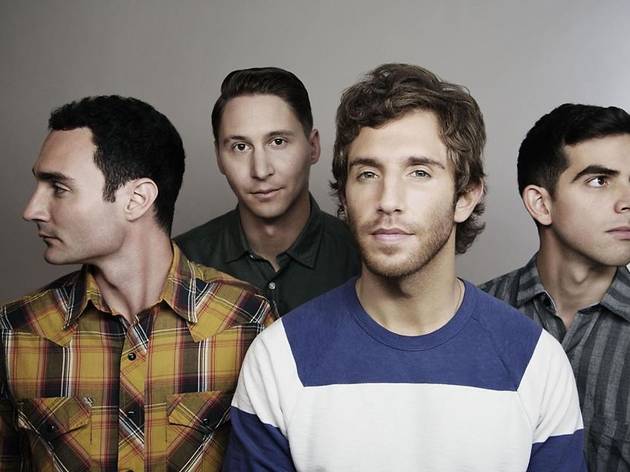 8/16
Photograph: Courtesy Smallpools
The Echo says: Reminiscent of catchy, synth-y '80s pop bands, Smallpools have been together for barely a year and have already had a quick ascent. The single "Dreaming" garnered them lots of attention this year and their major label release for 2014 is only going to help grow the hype.    Download Smallpools EP on Amazon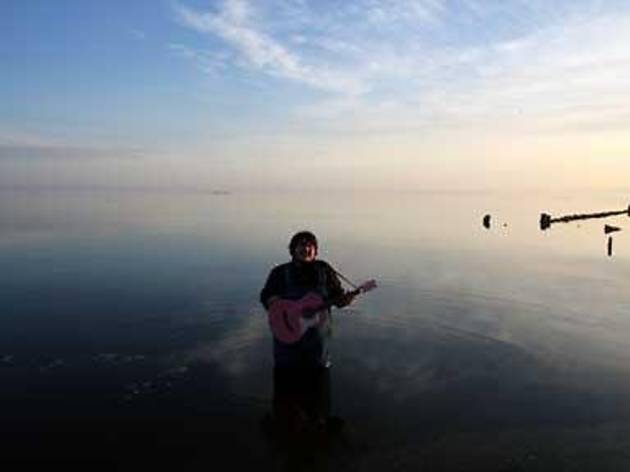 9/16
Photograph: Lex Kayes, courtesy Tommy Santee Claws
Echo Country Outpost says: Seeing this band brings about the same neurochemical behaviors as almost dying, we assume. It's really complicated, and very beautiful. There is darkness, but the light at the end of the Tommy Santee Claws tunnel is a supernova-style, galaxy-forming event, in three-part harmony with the intensity of a tornado filled with cuddly white poodles. They inspire reverence in their crowd that rivals church on Sunday, but for them, everyone's a convert.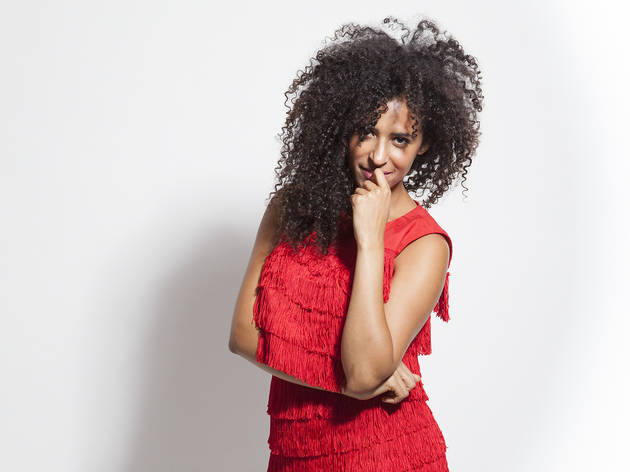 10/16
Photograph: Jakob N. Layman
Bootleg Theater says: This is one spunky lady whose debut EP is filled with fun, disco dance-hits. Before going solo, Gavin Turek was the featured vocalist on TOKiMONSTA's Clean Slate EP and has collaborated with Com Truise, Tropic and Paper Diamond. She blew away audiences during her April residency here with dance moves like none other and a collection of multi-colored fringe dresses that would make Tina Turner jealous. RECOMMENDED: Time Out with pop disco songstress Gavin Turek    Download The Break-up Tape on Amazon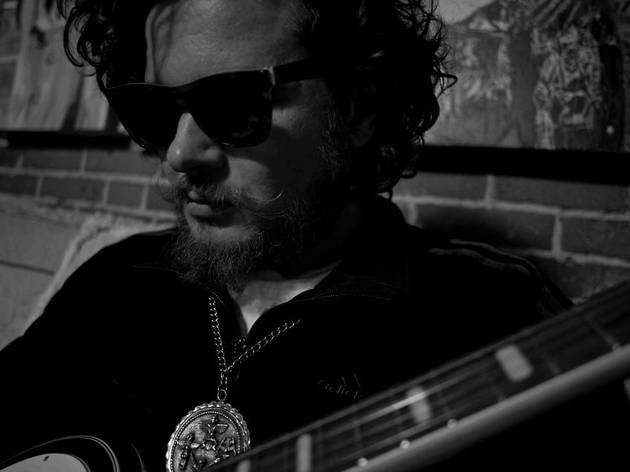 11/16
Photograph: Courtesy Blackwater Jukebox
Echo Country Outpost says: Geordie McElroy, the frontman and creative drive behind Blackwater Jukebox, is the Indiana Jones of ethnomusicology. Live, he introduces each song with an anecdote describing its provenance, or roots in human history, told from the perspective of his own Smithsonian Field Researcher persona (is it him? or an act?). Once the audience is done chuckling to themselves, they're hit with the snappiest boot-stompin' voodoo swamp banjo dance songs they've ever heard, crafted by a big band of master musicians all going nuts in unison.    Download Sleaze of the Reaper on Amazon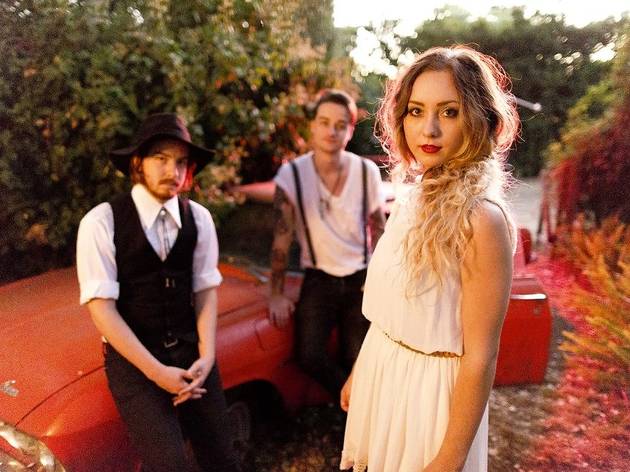 12/16
Photograph: Courtesy DWNTWN
The Satellite says: This foursome churns out dreamy and undeniably catchy pop. After supporting bands such as Capital Cities, Gold Fields and Sky Ferreira, they're ready to make their own waves, and we're thrilled to kick off 2014 with DWNTWN as our Monday residents for January. DWNTWN play every Monday in January at the Satellite.    Download The Red Room EP on Amazon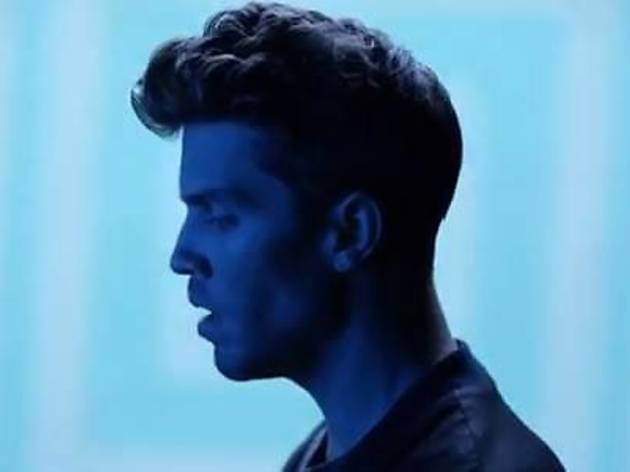 13/16
Photograph: Courtesy Lo-Fang
Bootleg Theater says: Matthew Hemerlein—the man behind Lo-Fang—is a classically trained cellist, bassist, guitarist and pianist whose debut album showcases his musicianship and casts a fine mix of R&B and folk through a pop prism.    Download #88 EP on Amazon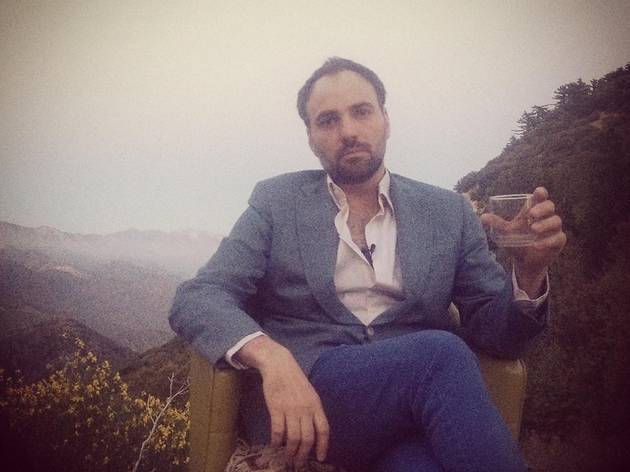 14/16
Photograph: Courtesy Donald Ian Black
Echo Country Outpost says: Donald Ian Black (the man behind Ghiant) is a jester of all trades. He's an actor, a funnyman, plays a cartful of instruments and writes incredibly sweet, clever and often experimental little pop songs. He inspires all his talented friends to join him in various orchestral ways, crafting each live show into a totally unique and individualized event that can range from circus-like mayhem to tender confessional, much to the delight of his audiences.    Download "Winning Smile" on Amazon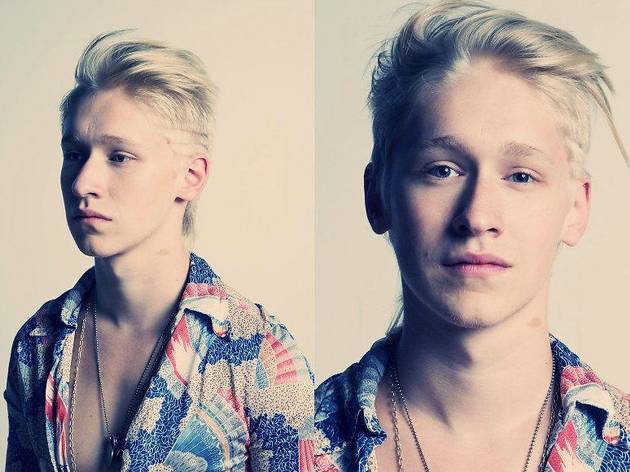 15/16
Photograph: Reid Rolls, courtesy of Among Savages
Hotel Café says: Among Savages have been secretly taking over the Los Angeles music scene. They perform often and each time is surprisingly unique, yet equally transfixing. Not only is frontman Peter Barbee a skilled and compelling songwriter, but he's one of the best guitarists in the scene. We're expecting great things for and from this band.    Download Wanderings Of An Illustrative Mind on Amazon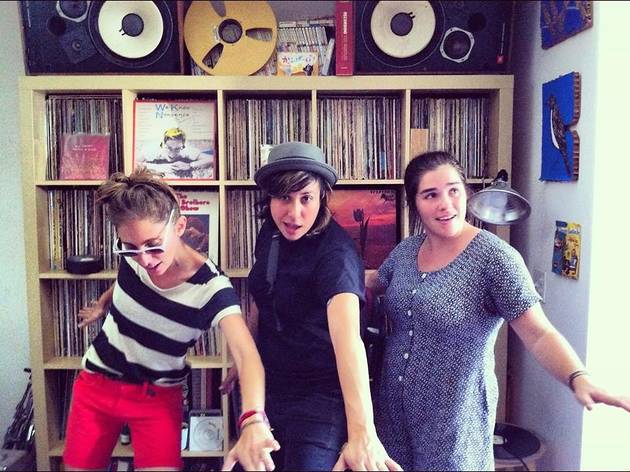 16/16
Photograph: Courtesy Rachel Goodrich
Echo Country Outpost says: This is a rock band in the purest sense: guitar, bass, drums. With a powerful hodgepodge of surf, psych, folk and blues, Rachel Goodrich & the Grrrls invokes nostalgia, but is a little off-kilter, with hilarious lyrics, wailing instrumentation, soulful voices and goofy stage dynamics. They own a crowd from the moment they pick up their instruments.