Coachella 2014 lineup: Saturday bands (slide show)
Check out all the bands playing Saturday sets—on April 12 and April 19—at the Coachella 2014 festival.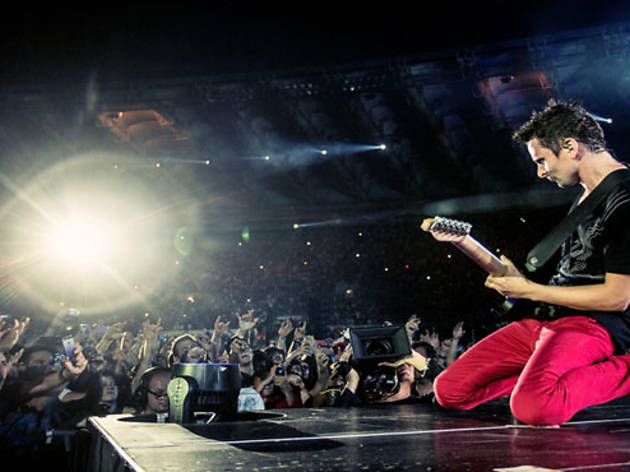 1/58
Photograph: Courtesy Muse
Muse Saturdays April 12 and 19 Hometown: Devon, UK The UK's finest bombastic prog-rock power trio—who are more used to playing stadiums—will show off their sixth album, The 2nd Law, at this year's festival. Matthew Bellamy half-joked on Twitter that the new album is a "Christian gangsta rap jazz odyssey, with some ambient rebellious dubstep and face-melting metal flamenco cowboy psychedelia"—all of which sounds perfectly Coachella-appropriate to us.  Download The 2nd Law on Amazon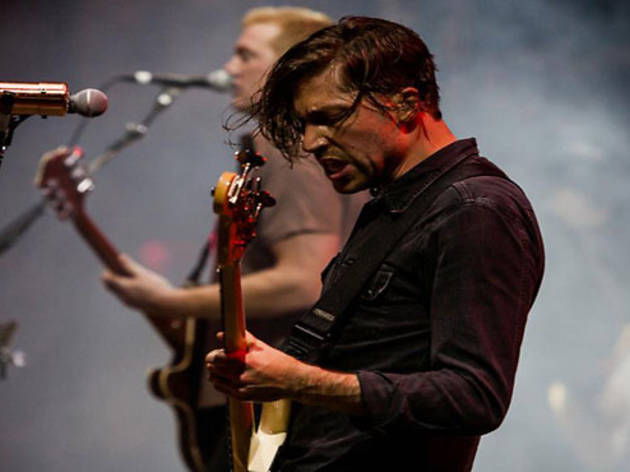 2/58
Photograph: Courtesy Queens of the Stone Age
Queens of the Stone Age Saturdays April 12 and 19 Hometown: Palm Desert, CA Josh Homme and his thrillingly intense band stir up their sexy mixture of desert rock, blues, stoner metal and grunge. Based in Palm Desert, the group's sound has drawn from several influences since their formation in the mid-'90s, from '70s meat-and-potatoes macho rock bands (like Blue Cheer and Grand Funk Railroad) to more dance-oriented and electronic elements. The band's sixth record, ...Like Clockwork, was nominated for three Grammy Awards this year, including Best Rock Album.  Download ...Like Clockwork on Amazon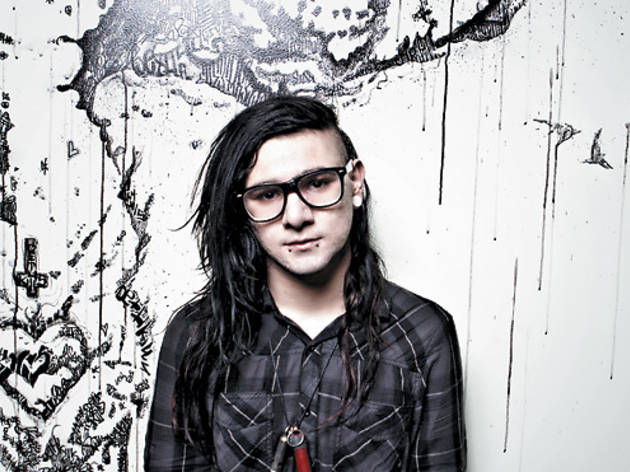 3/58
Photograph: Courtesy AM Only
Skrillex Saturdays April 12 and 19 Hometown: Los Angeles Sonny Moore is the hyperactive, floppy-haired Los Angeles producer who once fronted the screamo band, From First to Last—you may know him as brostep pioneer Skrillex. Moore brings his scenester sensibilities to what is now a household name in EDM, incorporating the aggressive, maximalist tendencies present in FFTL and repackaging dubstep in a way that makes sense to mainstream American fans, which is how he earned the brostep label (a snarky jab at its masculine streak). His most recent release is a neon mix of the song "Try It Out," co-produced with Alvin Risk.  Download Scary Monsters And Nice Sprites EP on Amazon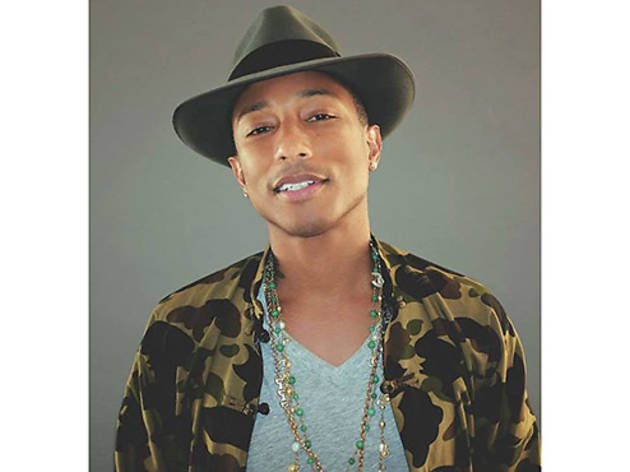 4/58
Photograph: Courtesy Pharrell Williams
Pharrell Williams Saturdays April 12 and 19 Hometown: Virginia Beach The multi-talented Virginia native can claim the titles of award-winning rapper, co-producer for the Neptunes and lead singer/drummer of funk-rock band N.E.R.D. Williams began his producing career in the early '90s, but it wasn't until 2001 that he attained world recognition for producing Britney Spears's single, "I'm a Slave 4 U." He has since put out two solo albums, four with N.E.R.D, and has collaborated with every superstar in the biz (Kanye, Snoop, Madonna, Miley, Daft Punk, Robin Thicke, Future, etc). He composed the soundtrack to the movie Despicable Me, married a model, co-founded a couple of fashion lines and won seven Grammy awards. See if you can get close enough to him at this year's fest for a bit of that explosive success to rub off on you.  Download G I R L on Amazon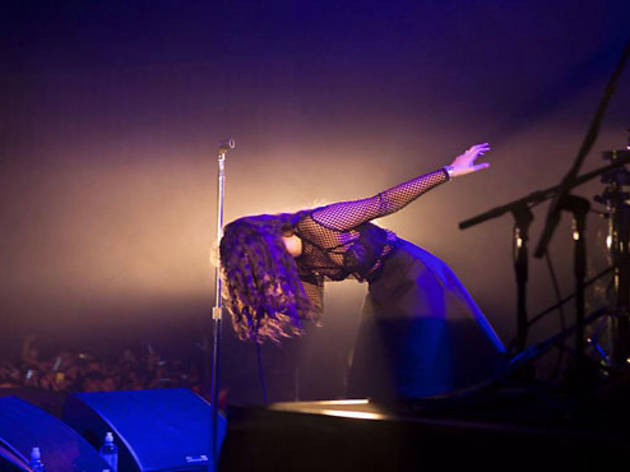 5/58
Photograph: Courtesy Lorde
Lorde Saturdays April 12 and 19 Hometown: Auckland, New Zealand Like Sky Ferreira and Charli XCX, Lorde is connecting with people by eschewing brash bubblegum sounds and the trite trapping of modern radio: "Royals" is explicitly a middle finger to the saturated brain fat of, say, Ke$ha. Lorde's pale visage, raccoon eyes and ebony tresses signal a more honest reflection of the zeitgeist. Her debut, Pure Heroine, cleverly reappropriates junkie chic as female power. All this wrapping would be cool but meaningless without the tunes to back it up, and her songs manage to go big by sounding spare, small and nocturnal—in other words, she's kind of the xx-meets-Cyndi Lauper for the Monster High generation. It's worth mentioning that the pallid 17-year-old became the third youngest Grammy winner in history with her Song of the Year and Best Pop Solo Performance awards for "Royals."  Download Pure Heroine on Amazon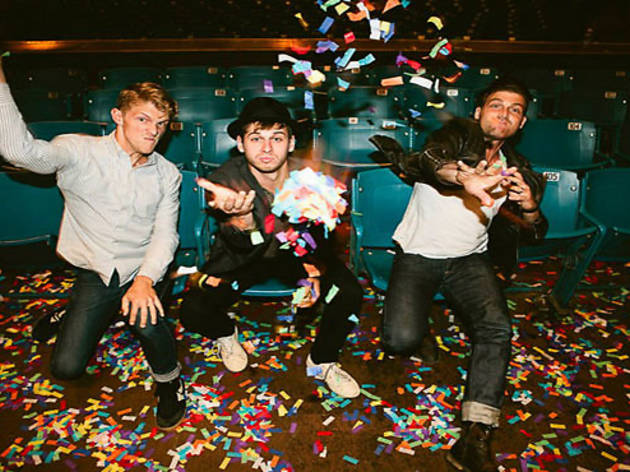 6/58
Photograph: Courtesy Foster the People
Foster the People Saturdays April 12 and 19 Hometown: Los Angeles This LA trio named its new album Supermodel (because We Now Have the Same Personal Trainer as Adam Levine was too long?). In any case, there's a Drakkar Noir–y air hanging about the magazine-ready pop act. Cynicism has always played a key role in Mark Foster's sharp commercial hooks (see: the subversion of getting thousands to sing a hit song about mass shooters in "Pumped Up Kicks"), but the all-important follow-up material so far sounds increasingly bitter. "Coming of Age" ostensibly does all the things the big singles from Torches did, but it's unshakably more muted. As long as they throw some of the old stuff into this mix, these three should have us in palm of their hands as usual.  Download Supermodel on Amazon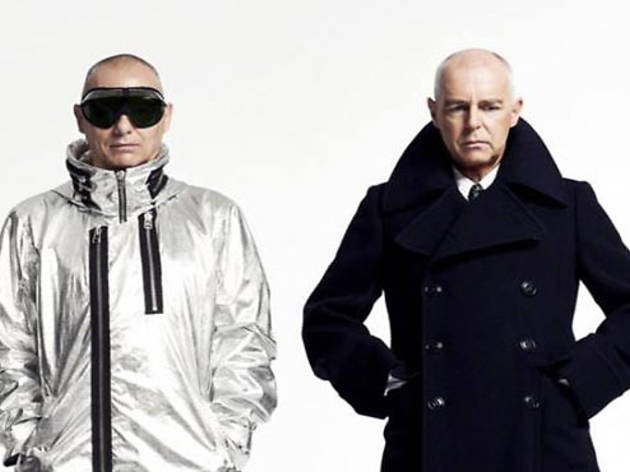 7/58
Photograph: Courtesy Pet Shop Boys
Pet Shop Boys Saturdays April 12 and 19 Hometown: London, England The dowagers of British disco have done their dabbling in everything from alt rock to soundtracks. They've been traveling stateside since 1983, when they recorded their worldwide smash "West End Girls" with producer Bobby Orlando in Gotham. Now, they come to the West Coast behind their latest albums, Elysium and Electric. Expect a winning mix of clubby house anthems and impeccable pop, plus Neil Tennant's genuinely poignant, deadpan socio-political lyrics.  Download Electric on Amazon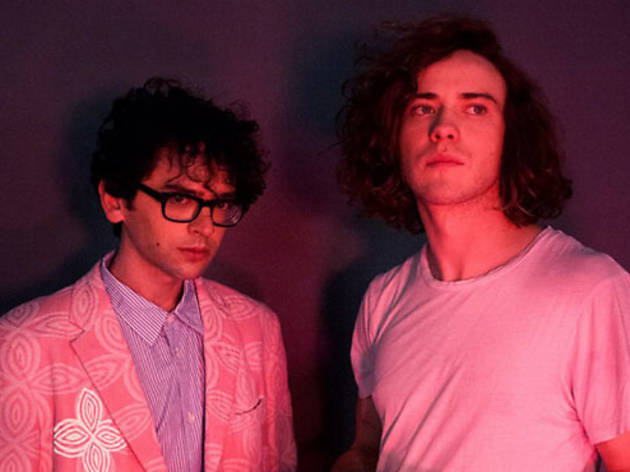 8/58
Photograph: Courtesy MGMT
MGMT Saturdays April 12 and 19 Hometown: Middletown, CT The psych-rock outfit lands west after crisscrossing the country in support of its self-titled third album. The band's music has gotten grungier and weirder since the platinum-certified days of "Kids," but the spectacle in its live shows has held strong, promising the kind of hallucinatory strangeness you both want and need in the middle of the California desert.  Download MGMT on Amazon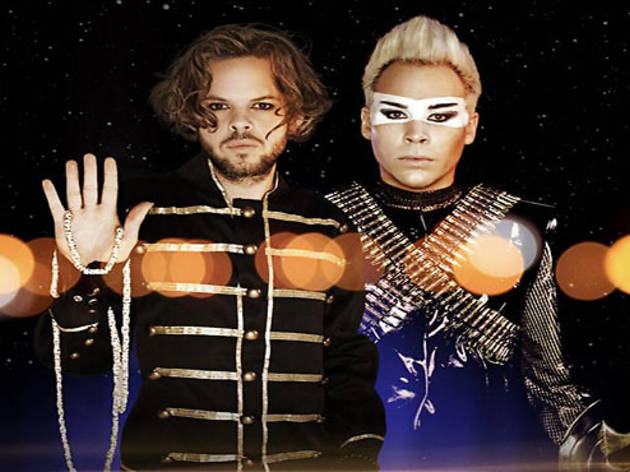 9/58
Photograph: Courtesy Empire of the Sun
Empire of the Sun Saturdays April 12 and 19 Hometown: Sydney Australia's glammest electro-pop duo, Empire of the Sun—made up of the Sleepy Jackson's Luke Steele and Pnau's Nick Littlemore—may look like they belong in the circus (fittingly, Littlemore wrote music for Cirque du Soleil), but their larger-than-life, new-wave synth has gained quite the global following. Their ARIA-winning, 2008 debut album Walking on a Dream was certified double platinum in Australia and gold in the United States, but they'll probably be playing mostly from their latest, last year's critically acclaimed Ice on the Dune.  Download Ice on the Dune on Amazon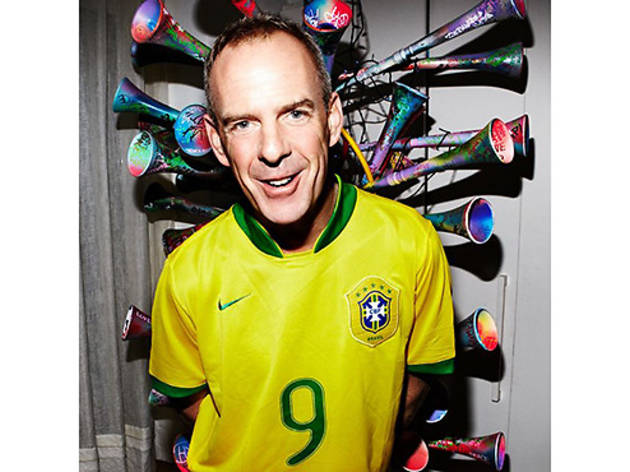 10/58
Photograph: Courtesy Fatboy Slim
Fatboy Slim Saturdays April 12 and 19 Hometown: Kent, UK Since the '80s, when he began conquering the world and its radio airwaves with his big beat antics (and by making Christopher Walken dance maniacally in one of his videos), ol' Norman Cook has established quite a track record. Five albums, a laundry list of pseudonyms and VMA wins, plus a rehab stint later, Fatboy Slim is considered a hip-hop legend. Considering the fact he doesn't play out much any more, this will be a performance not to miss.  Download The Greatest Hits - Why Try Harder on Amazon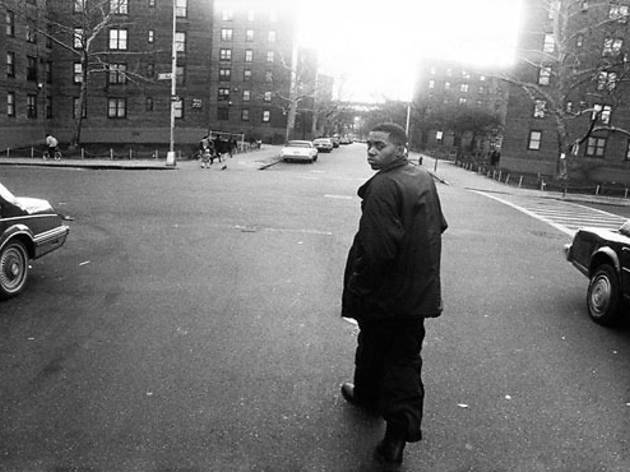 11/58
Photograph: Courtesy Nas
Nas Saturdays April 12 and 19 Hometown: New York The Queensbridge, NY hip-hop star graces our fair desert two years after the release of his eleventh album, Life is Good. The new stuff is a fine return to form, encompassing both funk-fried fury and soulful introspection. The rapper and his hardknock, always-resonant music have been nominated for over a dozen Grammy awards since the late '90s, and his enduring relevance was confirmed by ranking fourth on MTV's "Hottest MCs in the Game" list last year.  Download Life Is Good on Amazon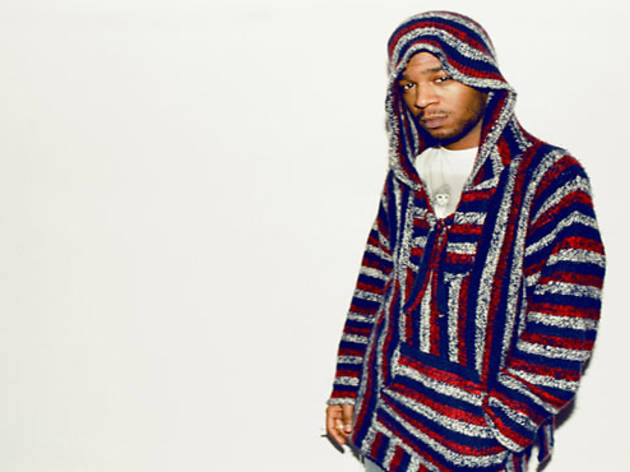 12/58
Photograph: Courtesy Kid Cudi
Kid Cudi Saturdays April 12 and 19 Hometown: New York Within a year of releasing his excellent debut, Man on the Moon: The End of Day, Kid Cudi had starred in an HBO TV series, ranted on stage (a lot), confessed to a coke addiction and had a daughter. His second album, Man on the Moon II: The Legend of Mr. Rager, heralded a recovery of sorts, with its bleak beats and enough's-enough lyrics. His eclectic and pshychedelic third ablum, Indicud, put Cudi securely back on track, making us all ears for his fourth, Satellite Flight: The Journey to Mother Moon, which dropped in February this year.  Download Kid Cudi Presents Satellite Flight: The Journey To Mother Moon on Amazon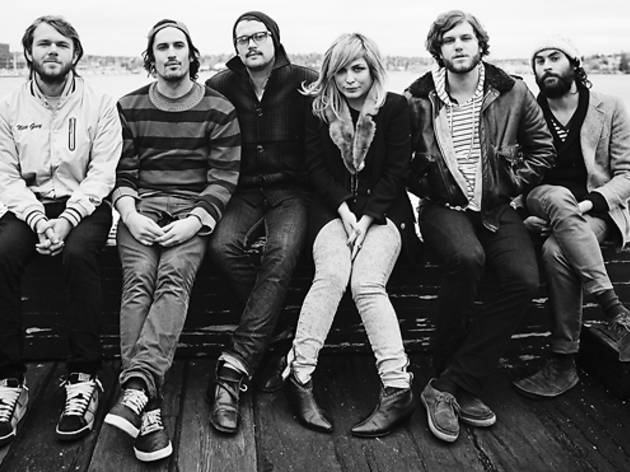 13/58
Photograph: Kyle Johnson
The Head and the Heart Saturdays April 12 and 19 Hometown: Seattle These Sub Pop indie folk-rockers are a word-of-mouth success story whose self-titled debut album sold 10,000 copies before it even had a label behind it. If you dig Mumford & Sons and the Avett Brothers, you're in for a treat with these Seattleites, who released their second studio album, Let's Be Still, in October of last year.  Download Let's Be Still on Amazon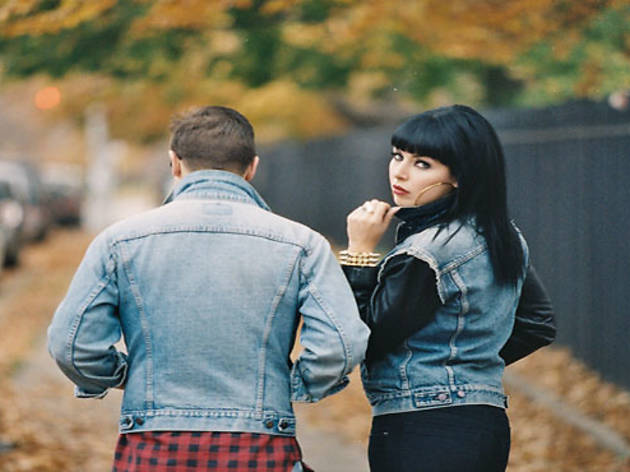 14/58
Photograph: Courtesy Sleigh Bells
Sleigh Bells Saturdays April 12 and 19 Hometown: New York Pack some earplugs, because these bombastic boy-girl punk rockers love to line the stage with as many Marshall stacks as possible. The Brooklyn duo's third LP, Bitter Rivals, serves up punchy pop vocals over electronic beats and hard-hitting guitar riffs, putting a glamorous dance-punk spin on otherwise simple catchy hooks.  Download Bitter Rivals on Amazon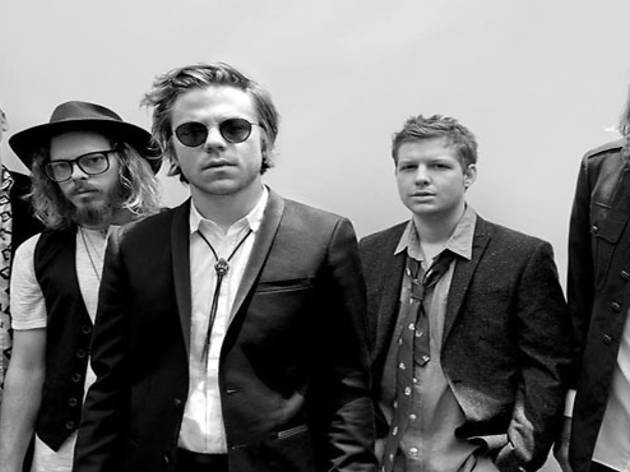 15/58
Photograph: Courtesy Cage the Elephant
Cage The Elephant Saturdays April 12 and 19 Hometown: Bowling Green, KY Bowling Green, Kentucky natives Cage the Elephant first found fame (strangely enough) in England, as well as with their showing at SXSW in 2007 and their eponymous debut album released the following year. Their take on classic garage punk with chaotic melodies and lead singer Matt Shultz's weird lyrics carried over into their latest album, last year's Melophobia, and hopefully will survive through the band's current regrouping: lead guitarist Lincoln Parish quit last December, and no word yet on a replacement.  Download Melophobia on Amazon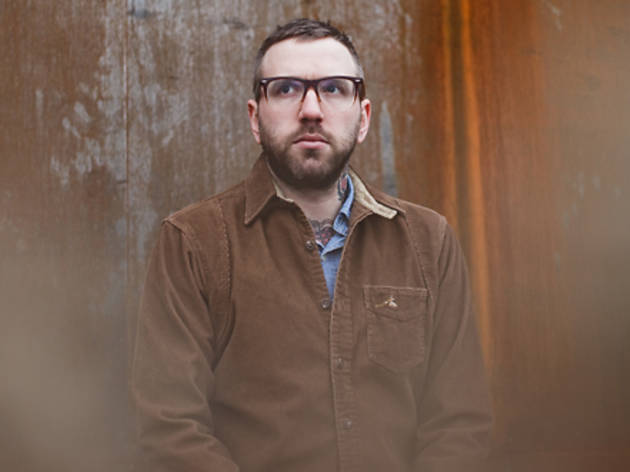 16/58
Photograph: Vanessa Heins
City and Colour Saturdays April 12 and 19 Hometown: St. Catharines, Canada Juno-winning City and Colour (the alias of former Alexisonfire vocalist/guitarist Dallas Green) mixes a calm, dulcet tone with a distinct melodic restlessness. He has collaborated with a good number of Canadian indie rockers like Attack in Black's Daniel Romano and Spencer Burton, and his latest project, The Hurry and the Harm, was just certified platinum in Canada, which bodes well for him stateside.  Download The Hurry and the Harm on Amazon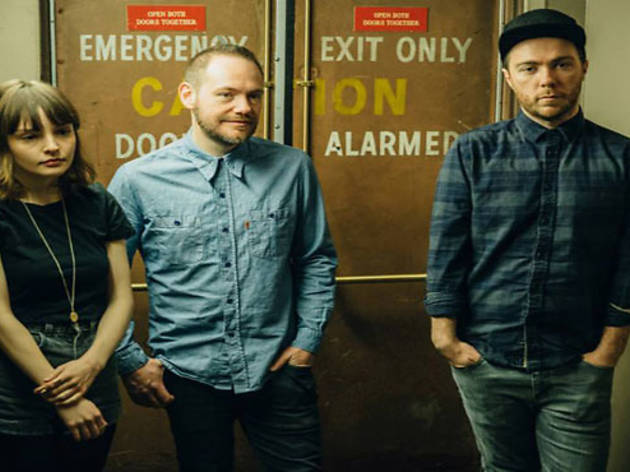 17/58
Photograph: Courtesy CHVRCHES
Chvrches Saturdays April 12 and 19 Hometown: Glasgow Scottish electropop trio Chvrches caused a serious stir with its single "The Mother We Share," a shimmering, gothic synth cut that fuses singer Lauren Mayberry's vulnerable Glaswegian vocals with corrugated samples. Last we checked, the group was still working out the kinks of its live show, but we're hoping a slew of spring dates have whipped them into shape.  Download The Bones of What You Believe on Amazon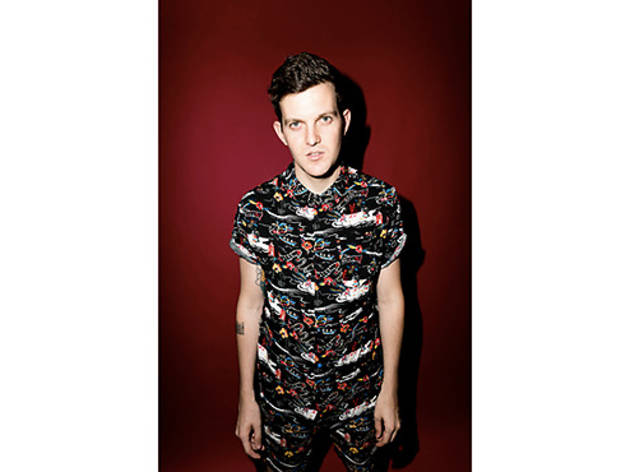 18/58
Photograph: Courtesy Dillon Francis
Dillon Francis Saturdays April 12 and 19 Hometown: Los Angeles You'll always get hard-charging electronic beats from Mad Decent recording artist and LA producer Dillon Francis. He's known as one of the pioneers of moombahton, a fusion genre of house music and reggaeton (and its sub-genre moombacore). Francis made his Coachella debut last year, and now he joins the ranks of the Red Hot Chili Peppers, Rage Against the Machine, the Cure, Tool and Radiohead as one of the only repeat headliners ever.  Download Something, Something, Awesome. on Amazon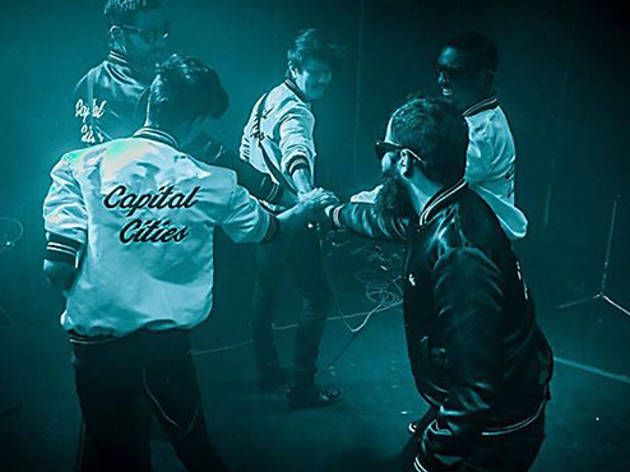 19/58
Photograph: Courtesy Capital Cities
Capital Cities Saturdays April 12 and 19 Hometown: Los Angeles We know how you feel if you couldn't get Capital Cities' hit "Safe and Sound" out of your head all last summer, but the Grammy-nominated, Los Angeles-based unit definitely have a wide enough selection of synthpop/indietronica to fill a bill—their debut studio album also includes collaborations with André 3000, vocalist Shemika Secrest and NPR's Frank Tavares. They've been playing festivals worldwide, opened shows for Jane's Addiction and Asher Roth, and the "Safe and Sound" music video picked up the 2013 MTV Video Music Award for Best Visual Effects.  Download In A Tidal Wave of Mystery on Amazon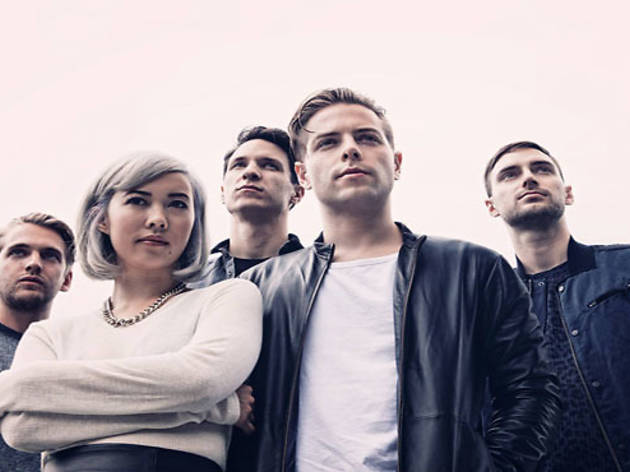 20/58
Photograph: Courtesy the Naked and Famous
The Naked and Famous Saturdays April 12 and 19 Hometown: Auckland, New Zealand With their 2010 breakthrough single "Young Blood," this New Zealand electro-pop quintet struck out firmly in the euphori-pop direction previously trodden by Passion Pit and MGMT. Their instantly likeable blend of melodic grunge, shoegazey pop and twisted electronica has made them a shoe-in for dozens of emotionally fraught scenes on American TV shows, meaning you may already have heard a good deal of their music without realizing it. Their second album, In Rolling Waves, dropped in 2013.  Download In Rolling Waves on Amazon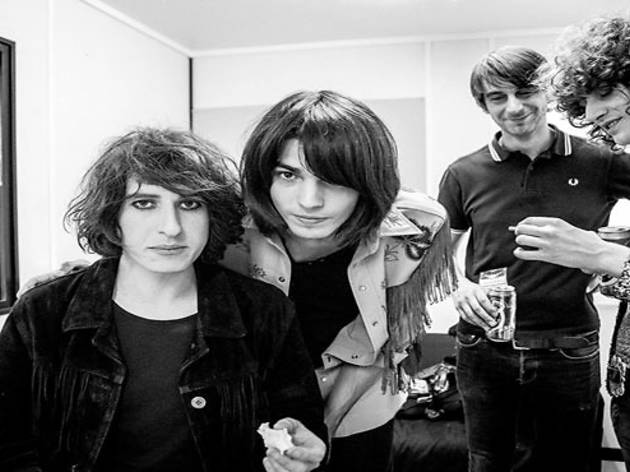 21/58
Photograph: Courtesy Temples
Temples Saturdays April 12 and 19 Hometown: Kettering, UK Fronted by Marc Bolan look-alike James Edward Bagshaw, these British psychedelic rockers have won the admiration of Oasis's Noel Gallagher and Smiths man Johnny Marr. The analogue fetishists play extremely retro psych-pop like a drier, more period-authentic Tame Impala. Their Heavenly Records debut album, Sun Structures, is out now.  Download Sun Structures on Amazon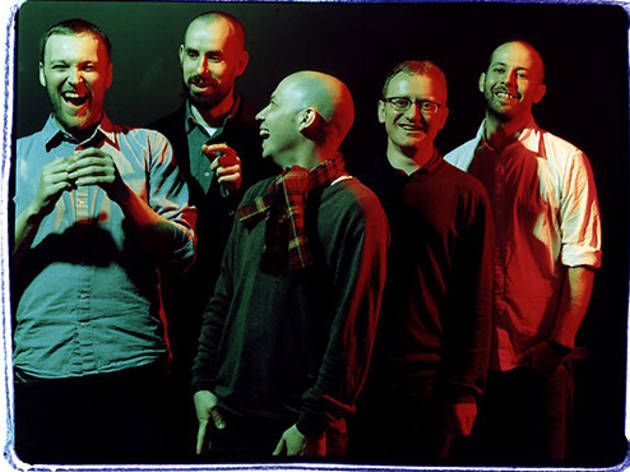 22/58
Photograph: Courtesy Mogwai
Mogwai Saturdays April 12 and 19 Hometown: Glasgow This much-loved Scottish quintet are often described as post rockers because of their love of kraut-ish, instrumental workouts; but they're in fact equally beguiled by the minimalism of Erik Satie, Sunn O)))'s monolithic thunderings and Big Black's boiling rage. The fivesome's wordless epics have been lulling, bludgeoning and confounding adventurous music fans since the late '90s, and they're going strong with a just-released eighth LP, Rave Tapes. The record is a followup to 2011's Hardcore Will Never Die, But You Will; and true to its name, the album does get pretty synth-happy in spots. But the die-hards shouldn't worry: There's plenty of the group's trademark slow-burning, post-Slint churn on display here.  Download Rave Tapes on Amazon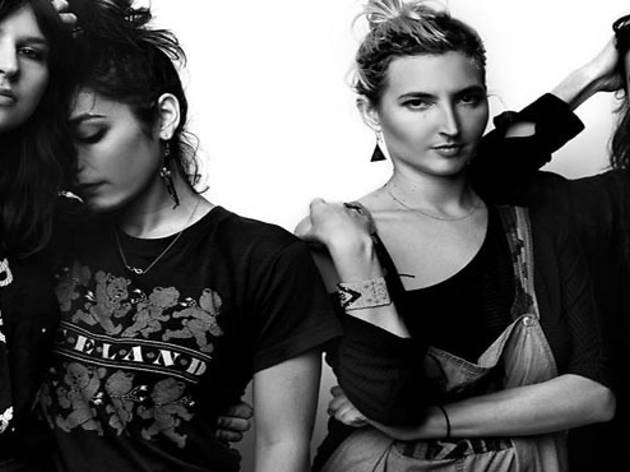 23/58
Photograph: Courtesy Warpaint
Warpaint Saturdays April 12 and 19 Hometown: Los Angeles After a three-plus year wait, the LA quartet returns with a self-titled statement, produced by super-duper knob twiddlers Flood and Nigel Godrich, like the 1990s never ended. The loose, jammy instrumentation has been tightened up and spritzed with synthesizers on dreamy new tunes like "Love Is to Die" and "Biggy," landing somewhere between the Cocteau Twins and the Stone Roses. At this year's fest, it's likely still safe to expect old tracks from their spooky-but-sexy debut album The Fool.  Download Warpaint on Amazon
24/58
Photograph: Courtesy Solange
Solange Saturdays April 12 and 19 Hometown: Houston In the past few years, Solange (as in Knowles, as in the sister of Beyonce) has made some surprising choices. The 27-year-old covered the Dirty Projectors, sang with Of Montreal and, most notably, started collaborating with Dev Hynes, who gained notoriety in London punk-funk trio Test Icicles. Hynes's fingerprints can be found all over Solange's seven-song EP, True, where her nimble tones relax on a bed of twinkling guitars and languorous bass grooves. With a full-length penciled in for this year, it looks like Solange is finally carving out a niche of her own, just left of center.  Download TRUE on Amazon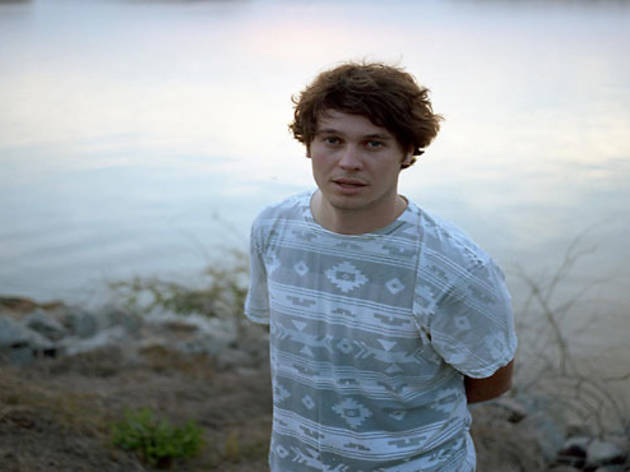 25/58
Photograph: Courtesy Washed Out
Washed Out Saturdays April 12 and 19 Hometown: Perry, GA Ernest Greene is Washed Out, the purveyor of some woozy and fractured, beats-based, sun-bleached, post-house psych-pop. Proof of his cred? His song "Feel It all Around" is the theme song of Portlandia. His first album, Within and Without, was the archetypal record of the short-lived chillwave movement, but on the follow-up, Paracosm, he's taken a slightly more lo-fi, psychedelic approach.  Download Paracosm on Amazon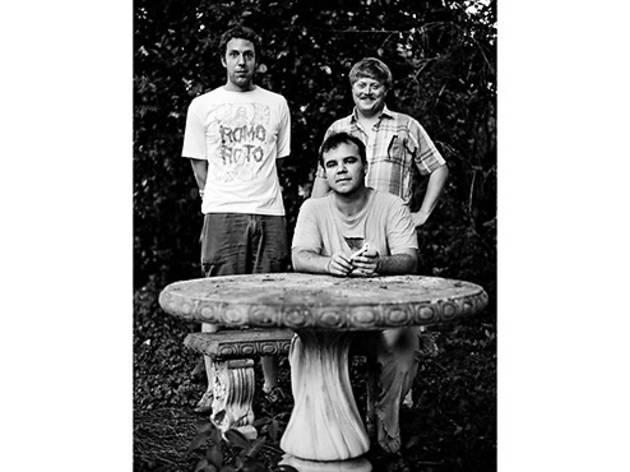 26/58
Photograph: Brian Vetter
Future Islands Saturdays April 12 and 19 Hometown: Greenville, NC This agreeably odd indie trio play melodic, fluid punk-funk and arty post-pop complete with synths, Antony Hegarty-style vocals and the odd birdsong sample. The Baltimore-based group recently signed to venerable British label 4AD—which put out the band's new LP, Singles, in March—and that status bump is well-deserved. Vocalist Samuel T. Herring combines the poise and command of a Shakespearean actor with the onstage agility of an Olympic gymnast, and the trio as a whole wrings improbable drama out of low-tech synth-pop simplicity.  Download In The Fall on Amazon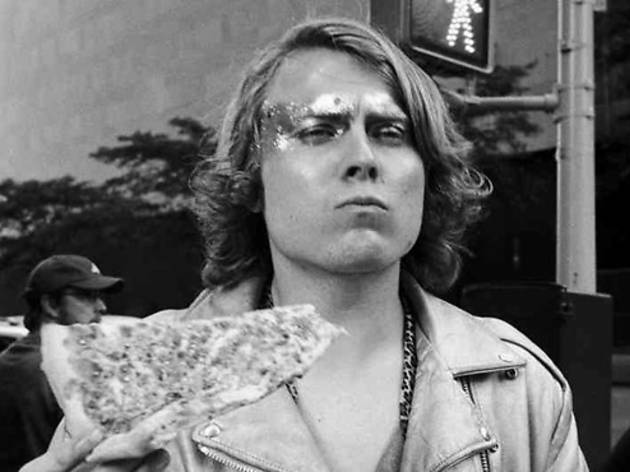 27/58
Photograph: Courtesy Ty Segall
Ty Segall Saturdays April 12 and 19 Hometown: San Francisco This terrific San Francisco songwriter follows a timeworn formula, in which welcoming pop melodies come layered in antisocial fuzz. Both fresh-faced and terrifyingly prolific, the singer-songwriter has contributed to some 20 albums and only just reached his mid-20s. His style embraces full-pelt guitar workouts, hook-heavy melodicism and meandering freeform noise, taking tips from the Stooges, Syd Barrett and pretty much anyone else who released an album between 1967 and 1972. His 2013 acoustic album, Sleeper, is a darker, probing extension of his earlier work.  Download Sleeper on Amazon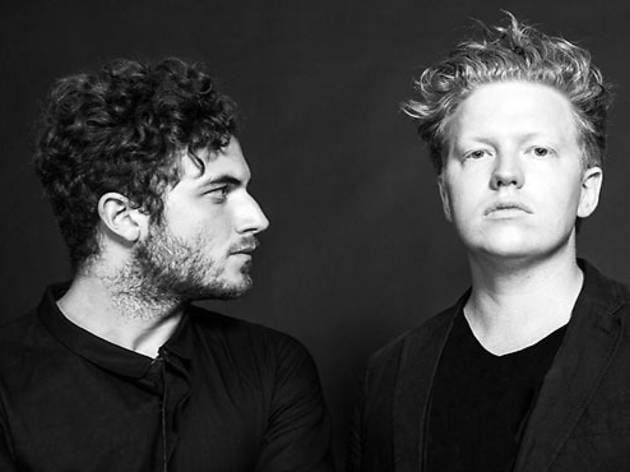 28/58
Photograph: Courtesy Darkside
Darkside Saturdays April 12 and 19 Hometown: New York New York producer Nicolas Jaar and like-minded multi-instrumentalist Dave Harrington—they met each other as students at Brown University—join forces to make scuzzy, brainy, blues-meets-disco-meets-ambient electronica. Their specialty is blues-oriented, mesmerizing dance music—they're also known for their remix of Daft Punk's Random Access Memories, which they released under the pseudonym Daftside.  Download All That Noise on Amazon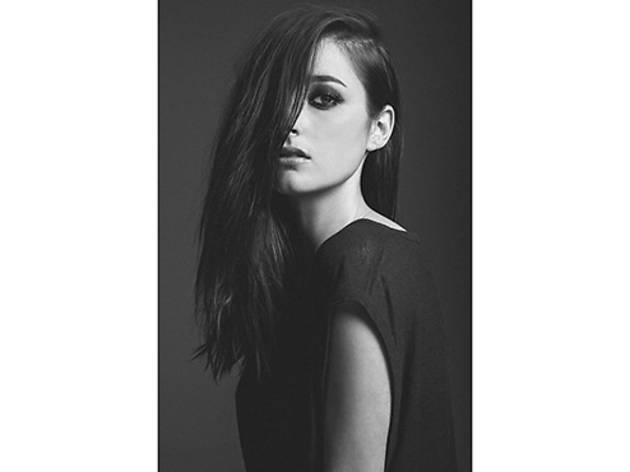 29/58
Photograph: Courtesy Banks
Banks Saturdays April 12 and 19 Hometown: Los Angeles Sleek and seductive R&B songstress Jillian Banks first began writing songs in her native Tarzana to deal with parents' divorce. Her clean vocals and moody lyrics are reminiscent of Fiona Apple and Lauryn Hill (two of Banks's inspirations). She released her second EP, London, in 2013, the same year that she opened for the Weeknd's fall tour, and was named as one of Spotify's Artists Under the Spotify Spotlight for 2014.  Download London EP on Amazon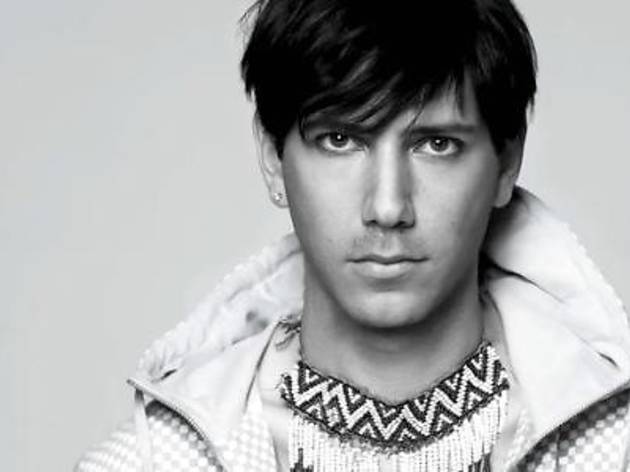 30/58
Photograph: Courtesy Tiga
Tiga Saturdays April 12 and 19 Hometown: Montreal After the monstrous success he achieved in the eary 2000s with nightlife anthems like "Sunglasses at Night," this Canadian DJ and producer released two studio albums and countless remixes for artists like The xx, LCD Soundsystem and Scissor Sisters. To some extent, the veteran Turbo head honcho has moved away from the often pop-informed dance tracks of his past toward full-scale electronic stormers, à la his label's 2012 New Jack Techno compilation. But no matter what he's up to, he's a DJ well worth checking out at this year's fest.  Download "Let's Go Dancing" on Amazon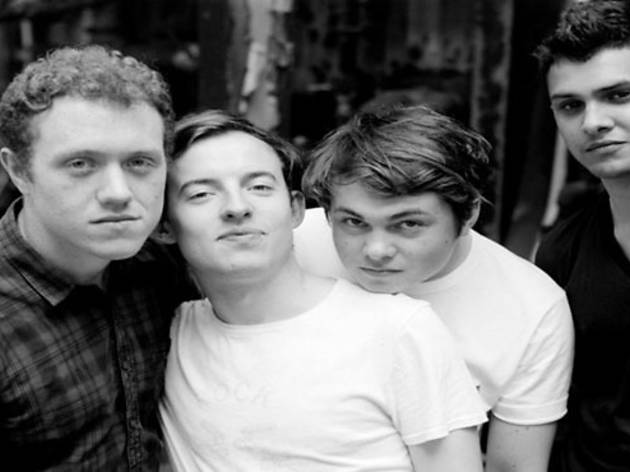 31/58
Photograph: Courtesy Bombay Bicycle Club
Bombay Bicycle Club Saturdays April 12 and 19 Hometown: London It's hard to definitively pinpoint London-based Bombay Bicycle Club's sound—sometimes it leans on the more folksy side, sometimes post-punk and sometimes it's pure joyous dance-y fun. Their newest album, this year's So Long, See You Tomorrow, is atmospheric and almost hypnotic, but still contains the devotion to rhythmic adventurousness that has helped Bombay Bicycle Club endure as one of Britain's most hyped indie groups ever.  Download So Long, See You Tomorrow on Amazon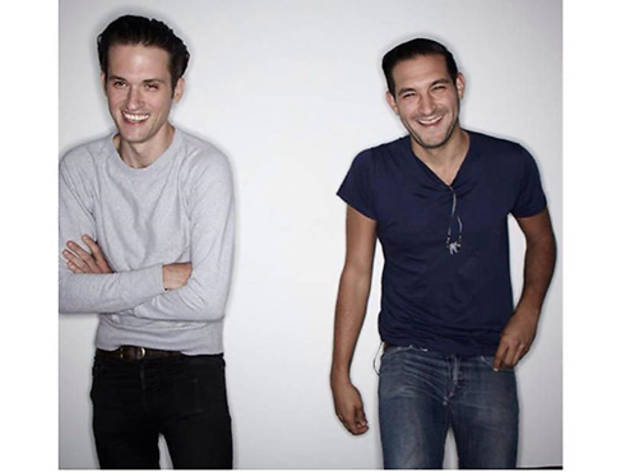 32/58
Photograph: Courtesy Holy Ghost!
Holy Ghost! Saturdays April 12 and 19 Hometown: New York Alex Frankel and Nick Millhiser, otherwise known by the marginally sacrilegious moniker Holy Ghost!, have paid their dues: They spent years working their fingers to the bone in DFA's back-room studio-sweatshop, toiling away as the label's in-house musicians. After a series of absolutely fabulous remixes for artists ranging from Moby and Jazzanova to In Flagranti and MGMT, the duo's 2010 Static on the Wire EP blew away fans of hook-stuffed electronic disco. And now? Well, the guys are bona fide rock stars, with a full band and (we presume) a bevy of groupies just begging for more. Their second album, Dynamics, was released in 2013.  Download Dynamics on Amazon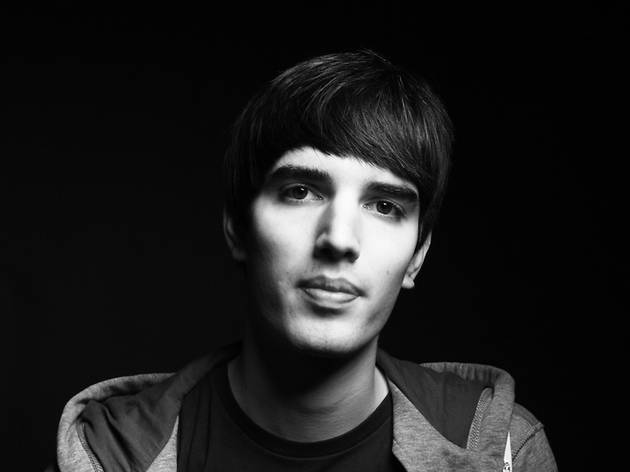 33/58
Photograph: Courtesy Netsky
Netsky Saturdays April 12 and 19 Hometown: Edegem, Belgium This Belgian liquid funk master was inspired by High Contrast's "Gold Digger" remix to create his heavily layered, vocally-laced drum and bass tunage. Since 2010, the Belgian looker has released two studio albums and DJed all across his homeland to high acclaim, remixing universal club anthems including "Witchcraft" by Pendulum, "One" by Swedish House Mafia, "Release the Pressure" by Leftfield Jessie J's "Nobody's Perfect." Netsky is making the festival rounds this year, also performing at Ultra Music Festival, Nass Festival, Reading and Leeds.  Download 2 on Amazon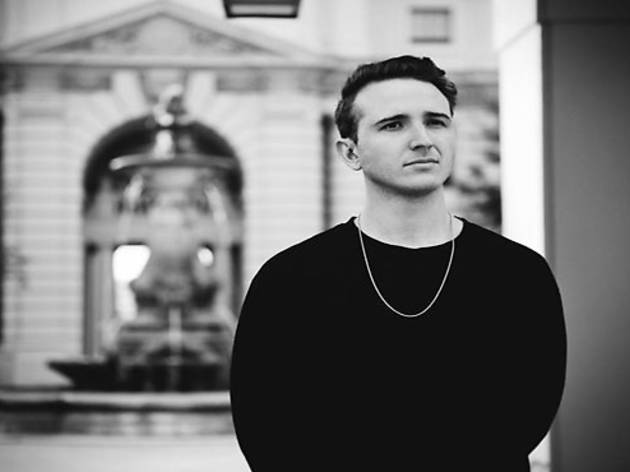 34/58
Photograph: Courtesy RL Grime
RL Grime Saturdays April 12 and 19 Hometown: Los Angeles As RL Grime, Henry Steinway pushes the hip-hop side of electro (or trap music, if you will) in remixes and original tracks with a funky bump and hard-edged sonics to take genre-mashing to the next level. The producer's raucous, ravey music has more swagger than Kanye admiring his own reflection, which is certainly cause for happiness. His second EP, High Beams, debuted at No. 1 on the iTunes Electronic Charts in 2013.  Download High Beams on Amazon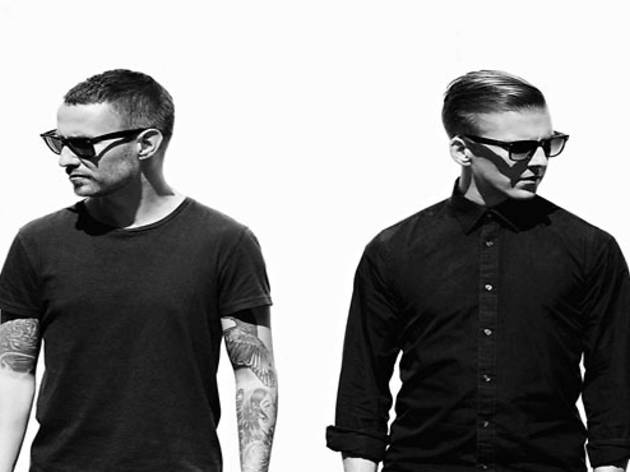 35/58
Photograph: Courtesy Galantis
Galantis Saturdays April 12 and 19 Hometown: Sweden This dance music duo is made up of Swedes Linus Eklow (a.k.a. Style of Eye) and Christian Karlsson, a member of indie pop band Miike Snow. Galantis' inaugural track, "Smile," was released in 2013, and received attention across the web for its upbeat indie sound that focuses on entrancing vocals, a buoyant melody and a dance-inducing bass. We're eager to see what the new duo has cooked up for their Coachella debut.  Download "Smile" on Amazon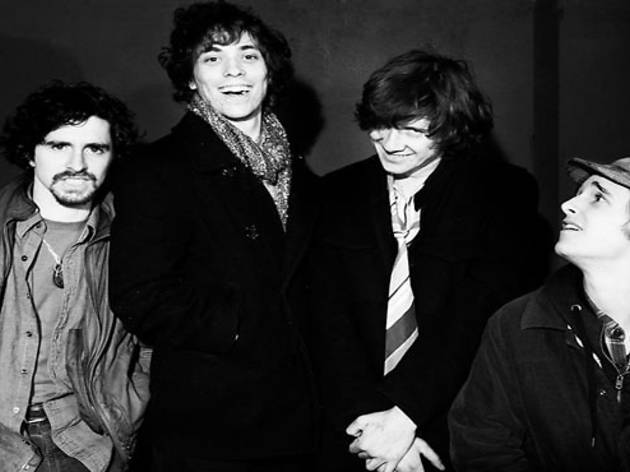 36/58
Photograph: Courtesy Foxygen
Foxygen Saturdays April 12 and 19 Hometown: Agoura Hills, CA Cali psych-pop duo Foxygen—which strikes us as a gentler, cuddlier version of MGMT—gratifies us with inventive pieces, served well by choice sound effects and downright enjoyable (sometimes sharp) vocals. These guys play with the rules (not by them), don't take themselves too seriously and regale their fans live. We're eager to see the group play from their hot third LP, We Are the 21st Century Ambassadors of Peace & Magic.  Download We Are the 21st Century Ambassadors of Peace & Magic on Amazon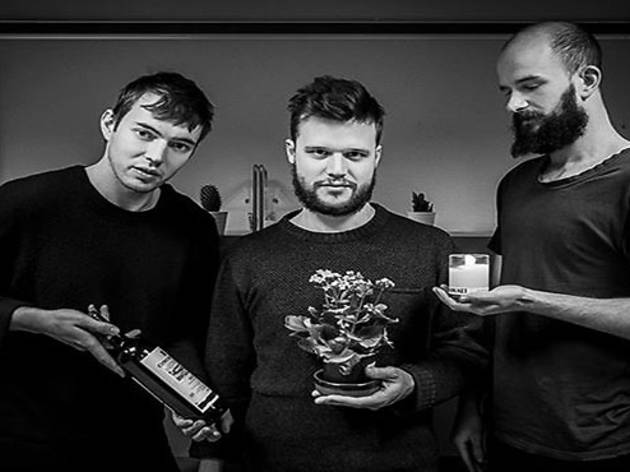 37/58
Photograph: Courtesy White Lies
White Lies Saturdays April 12 and 19 Hometown: London These epic, Interpol-admiring doomers and gloomers famously started out as a choppy guitar-pop group called Fear of Flying before turning to the dark side and becoming all pale and interesting. Their debut album from 2009, To Lose My Life, scored them a No. 1 hit in the UK, and they returned to the charts two years later with a follow-up, Ritual. Their 2013 album, Big TV, has a comparatively smaller sound. But expanding to a five-piece for live shows, they're well versed in delivering widescreen indie rock with a black heart, and tend to come across their best on stage.  Download Big TV on Amazon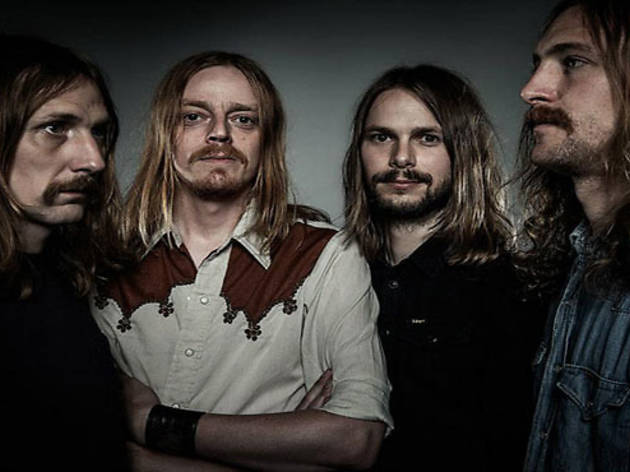 38/58
Photograph: Courtesy Graveyard
Graveyard Saturdays April 12 and 19 Hometown: Gothenburg, Sweden One of the more convincing contemporary exponents of 1973-style hard rock, Sweden's Graveyard, hits Coachella to rock a mean old-school blues-metal that'll rain down like manna on any Zeppelin junkies in the house. This year, they'll play from 2012's strikingly mature Lights Out. As their third studio album, this batch of songs is so sturdy, you're liable to forget pretty much immediately that these Swedish longhairs are working with a 40-year-old template.  Download Lights Out on Amazon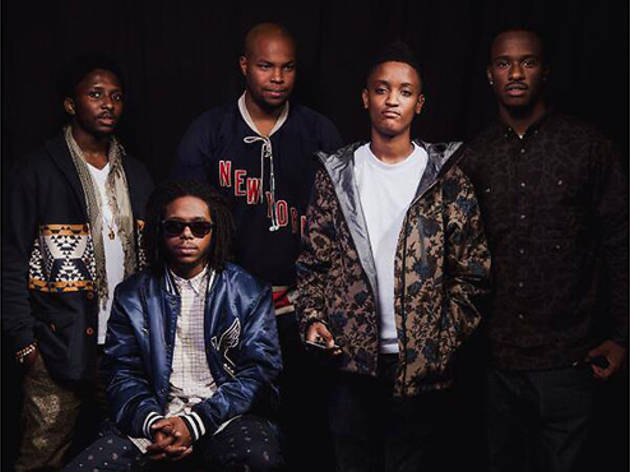 39/58
Photograph: Courtesy The Internet
The Internet Saturdays April 12 and 19 Hometown: Los Angeles Producer Matt Martians and Syd "The Kid" of Odd Future combined their unique sounds on a first album, Purple Naked Ladies. With soulful tones paired with modern beats, the trippy duo have been spreading the experimental slow jams from their latest LP, Feel Good. Don't let the Odd Future tag fool you. This deeply un-SEO-friendly act is more like Kelly Rowland and Digible Planets making a Toro Y Moi record.  Download Feel Good on Amazon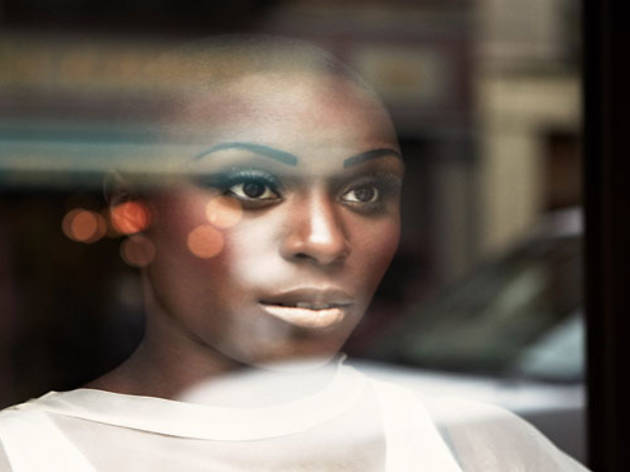 40/58
Photograph: Courtesy Laura Mvula
Laura Mvula Saturdays April 12 and 19 Hometown: Birmingham, UK Endowed with a sultriness that rivals the likes of Jill Scott and Erykah Badu, 27-year-old Laura Mvula is a UK radio mainstay with hits like the magically rhythmic "Green Garden." The soulful songstress has been touring this side of the pond with her debut studio album, Sing to the Moon, in hopes of crossover success. Her stunning live show is a full group effort with dancers, musicians (two of Mvula's siblings join her on cello and violin) and her booming vocals front and center.  Download Sing to the Moon on Amazon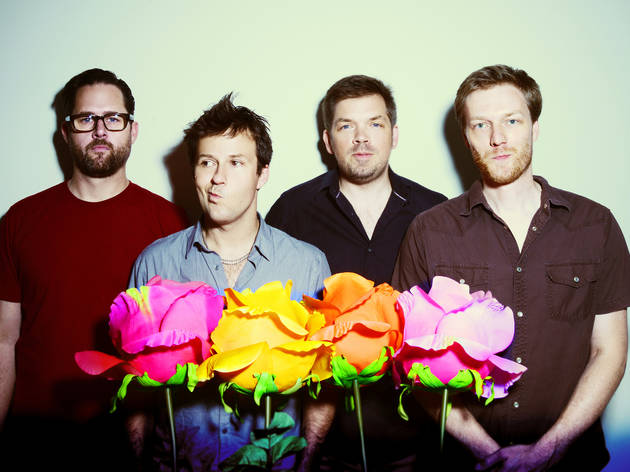 41/58
Photograph: Shervin Lainez
The Dismemberment Plan Saturdays April 12 and 19 Hometown: Washington, DC These alt rock veterans' mixture of chiming guitar lines and whizzing synthesizers has influenced countless bands since they released their first album in 1995. The DC rockers have a new album out, Uncanney Valley, which is expected to sound as heavy and groovy as ever live. Throwback die-hards, never fear—there should still be plenty of fan favorites ("The City," "A Life of Possibilities" and more) on this year's set list, alongside the new stuff.  Download Uncanney Valley on Amazon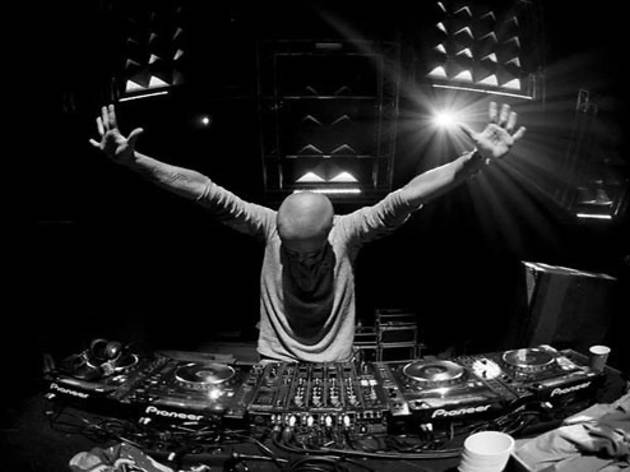 42/58
Photograph: Courtesy Headhunterz
Headhunterz Saturdays April 12 and 19 Hometown: Veenendaal, Netherlands This Dutch hardstyle DJ and producer specializes in tempos more rapid than your post-Soul Cycle heart rate. The Netherlands native has helped in popularizing the hardstyle genre in the US, having performed at big EDM festivals like the Electric Daisy Festival and Tomorrowland. Some of his best known work includes remixes of Nicky Romero's "Toulouse" and "Lessons in Love" by Kaskade ft. Neon Trees. Fun fact: the DJ has also worked as a voice actor since childhood, providing the Dutch voice-over to characters like Troy Bolton in High School Musical, LittleFoot in The Land Before Time and Fred and George Weasley in Harry Potter. Cuuute.  Download "The Power Of The Mind" on Amazon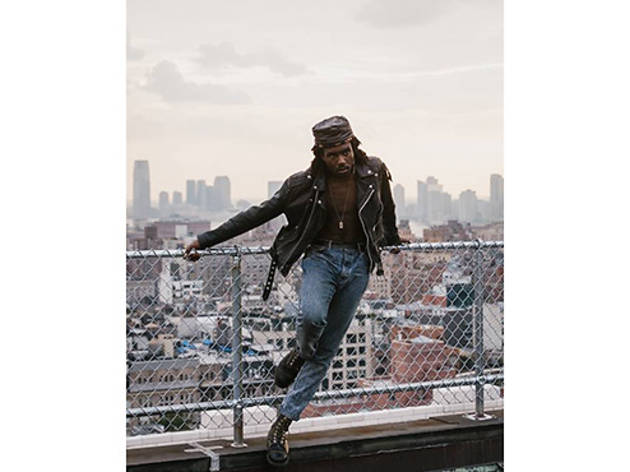 43/58
Photograph: Daniel Shea
Blood Orange Saturdays April 12 and 19 Hometown: London Fans of the musical wonders that were Test Icicles and Lightspeed Champion, rejoice: Devonté Hynes has again been reborn, and his new name is Blood Orange. Wistful, '90s inspired, R&B/chillwave is Blood Orange's forte, demonstrated perfectly in his 2013 album Cupid Deluxe, which features collaborations with Caroline Polachek of Chairlift, Clams Casino and Dirty Projectors' David Longstreth. But frankly, we're surprised Hynes even has time to make his own music at all; along with writing songs for the likes of Solange, Florence + the Machine and Britney Spears, he also serves as a fashion consultant for Jay-Z's Rocawear.  Download Cupid Deluxe on Amazon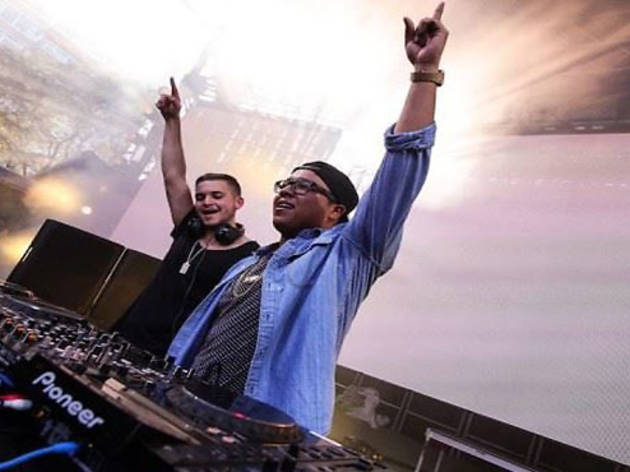 44/58
Photograph: Courtesy GTA
GTA Saturdays April 12 and 19 Hometown: Miami Matthew Van Toth and Julio Mejia make up this Miami production unit, whose music blends elements of hip-hop, trap, house, funky electro and salsa to create an in-your-face sound, ripe for Coachella's downest and dirtiest. Since forming in 2010, GTA has released on Diplo's Mad Decent, Laidback Luke's Mixmash and A-Trak's Fool's Gold Records. Always pushing to outstrip the genre, they've remixed songs from a wide variety of artists, including Michael Woods, Trinidad James, Deadmau5 and Wolfgang Gartner. Festival attendees looking for a place to shake will want to check out these energetic Floridians.  Download "Shake Dem" on Amazon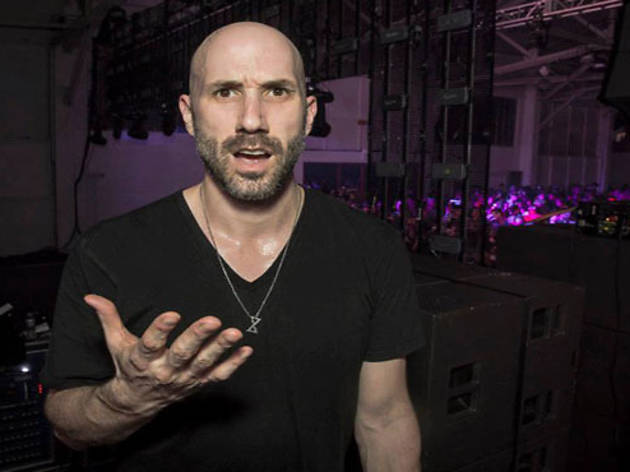 45/58
Photograph: Courtesy Tjr
TJR Saturdays April 12 and 19 Hometown: Danbury, CT This New England-born DJ got his roots in acid house and techno 2008, and ever since has been mixing club bangers that have received praise from EDM bigwigs like Tiesto, Fatboy Slim and Benny Benassi. TJR is perhaps best known for his addictive summer monster, "Don't Stop The Party" with Pitbull, which solidified his reputation for making fun-loving, unfussy dancefloor anthems.  Download "Ode to Oi" on Amazon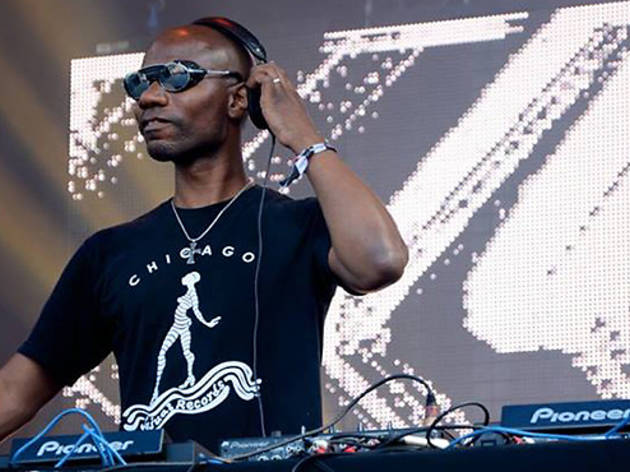 46/58
Photograph: Courtesy Cajmere
Cajmere Saturdays April 12 and 19 Hometown: Chicago Whether you know house singer/producer Cajmere (a.k.a. Green Velvet, a.k.a. Curtis Jones) by his green hair, by his 1992 club single "Coffee Pot (It's Time for the Percolator)" or by his showy and high-impact sound, it's likely you won't forget him. He'll be treating festival audiences with beats from his latest album, Too Underground For The Main Stage, and who knows? Maybe we'll get to hear "Percolator" live, after all these years.  Download It's Time Part 1 on Amazon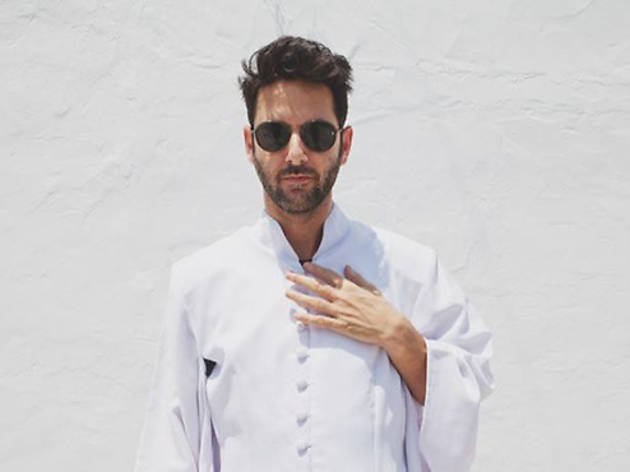 47/58
Photograph: Morgan Hyslop
Guy Gerber Saturdays April 12 and 19 Hometown: Tel Aviv Tel Aviv-born house big-timer Guy Gerber has been making waves (really big waves) over the past decade via the fab music he's released on labels such as Sven Väth's Cocoon and John Digweed's Bedrock. Gerber is also the founder of his own Israeli based label, Supplement Facts, through which he has released several tracks and EPs. Now living in Madrid, Gerber and Supplement Facts have just celebrated their fifth anniversary with the compilation album Heartbeats.  Download Late Bloomers on Amazon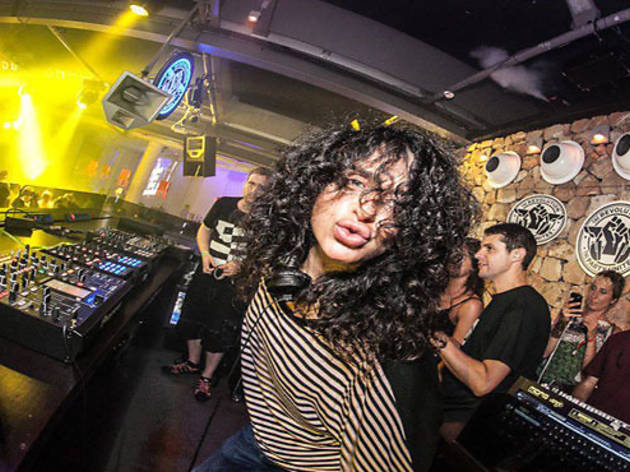 48/58
Photograph: Courtesy Nicole Moudaber
Nicole Moudaber Saturdays April 12 and 19 Hometown: Ibadan, Nigeria Nicole Moudaber (a fave of Carl Cox, Danny Tenaglia, Victor Calderone et al.) always comes prepared with a hard drive loaded with dark, tribal rhythms. After working for years as a promoter—first in Lebanon, then in London—the dance music queen celebrates the release of her chugging new EP, The Journey Begins, produced in collaboration with Calderone and released on the reliable Swedish label Drumcode.  Download Roar on Amazon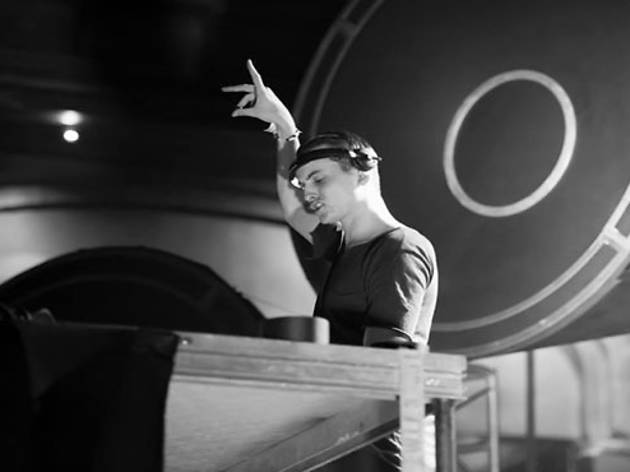 49/58
Photograph: Courtesy Makj
Makj Saturdays April 12 and 19 Hometown: San Luis Obispo, CA This San Luis Opisbo native caught the DJing bug at age 15. He was in China at the time, working as a pro racecar driver—which totally explains the aerodynamic and power-packed anthems he'd go onto play later. The EDM rising star has since lined up an intensive touring schedule for himself, which includes headlining Ultra Music Festival and TomorrowWorld, in addition to his residency at XS in Vegas. Makj released a slew of well-received tracks in 2013, including "Countdown," a collab with Hardwell and two releases on the Bingo Players' Hysteria Records.  Download "Hold Up" on Amazon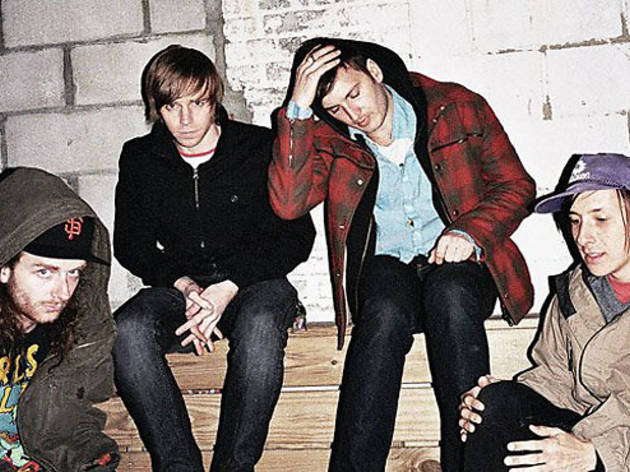 50/58
Photograph: Courtesy Bear Hands
Bear Hands Saturdays April 12 and 19 Hometown: New York Brooklyn-based Bear Hands first came to fame when their Golden EP hit the scene in 2007—flash-forward to 2014 and the alternative, reverb-loving group has toured with Vampire Weekend, MGMT and Passion Pit; has released two albums (Distraction just dropped in February); and are still as texturally smart and lyrically neurotic as ever.  Download Burning Bush Supper Club on Amazon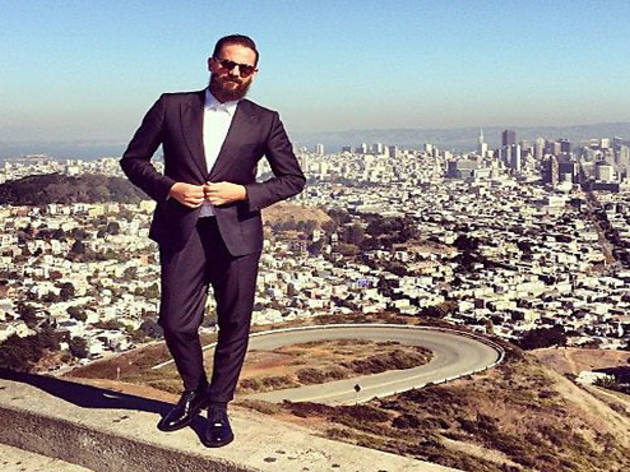 51/58
Photograph: Courtesy The Magician
The Magician Saturdays April 12 and 19 Hometown: Belgium DJ and producer Stephen Fasano has gone by a more mystical alias since he traded his spot in the Balearic disco duo, Aeroplane, for a magic-centric solo project. Most clubgoers probably recognize the Magician for his remixes, including his 2011 remix of Lykke Li's "I Follow Rivers." The lead track off his new EP, When The Night Is Over, features '90s-style vocals that have already gained some attention in the EDM world. The full EP is set for release on Parlophone this fall.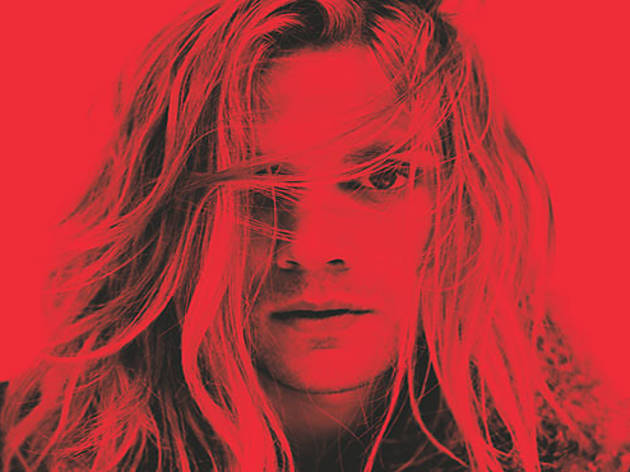 52/58
Photograph: Courtesy Young and Sick
Young and Sick Saturdays April 12 and 19 Hometown: Los Angeles This LA-based music and art project has its hands in album cover art and other visual creations for bands like Maroon 5 and fellow 2014 Coachella performers, Foster the People. In the way of tunage, the group self-released its first single, "House of Spirits," in 2012, and the following year, gave the middle finger to six-figure recording contracts from major music labels to release its second single "Continuum" via Tor. Their smooth, experimental sound is as intriguing as their business decisions.  Download "Continuum" on Amazon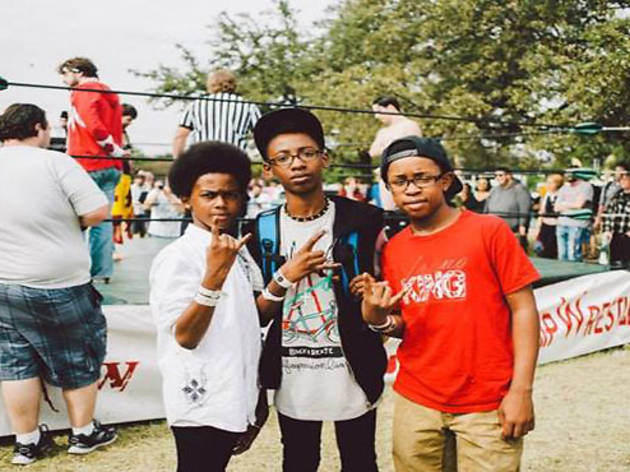 53/58
Photograph: Courtesy Unlocking the Truth
Unlocking the Truth Saturdays April 12 and 19 Hometown: New York This metal band from Brooklyn consists of three 7th grade boys who are well on their way to rocking the socks off metalheads twice their age and older. Sounding like a not-so-mini Metallica, the group rose eyebrows at the Apollo Theater's Amateur Night in 2012, after which they started performing at festivals around NYC. They killed it at the AfroPunk Battle of the Bands, the Fun, Fun, Fun Festival in Austin, and since then, have made TV appearances on Totally Biased, Fuse News TV, and, importantly, in a Beats by Dr. Dre commercial. The adorable trio would inspire anyone to get their mosh on and are slated to record their first album this spring.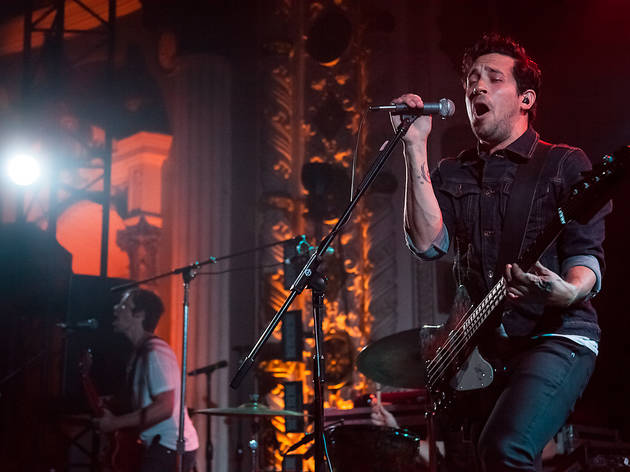 54/58
Photograph: Hallie Duesenberg
Saints of Valory Saturdays April 12 and 19 Hometown: Austin Early childhood buddies Gavin Jasper and Godfrey Thomson reunited in adulthood to form this alt-rock quartet, now based in Austin. The group features members from Brazil, Canada, France and the US, pulling from an amalgam of musical backgrounds that are reflected in their exhilarating style. Drawing from rock giants U2 and Queen, as well as cinematic contemporaries like the Killers and Imagine Dragons, the anthemic foursome creates a rousing and emotionally cathartic rock sound. The band's label debut, an EP called Possibilities, was released last summer.  Download Possibilities on Amazon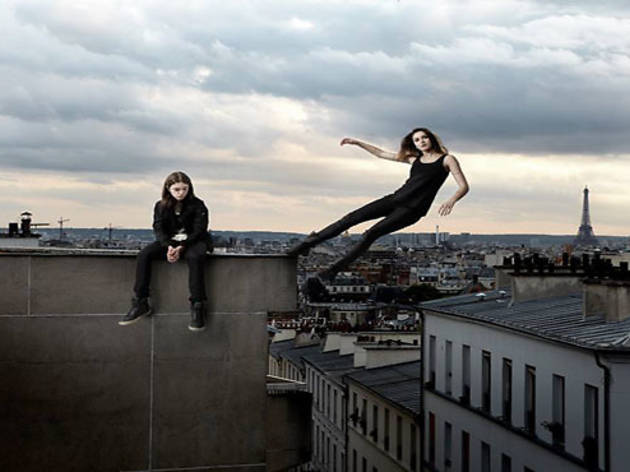 55/58
Photograph: Courtesy Carbon Airways
Carbon Airways Saturdays April 12 and 19 Hometown: Besançon, France Long-haired, brother/sister duo (Engus spins, Eléonore handles vocals) Carbon Airways' manic Franco-electro-rock may not yet be mainstream in the States, but they've already made some big name connections here—producer Dave Sardy mixed their latest Black Sun EP, and they were spotted by Interscope at the Ultra Music Festival in Miami in 2012, right before they were signed by Polydor. Their Coachella gig will come on the heels of the release of their first studio album.  Download Oxydizer EP on Amazon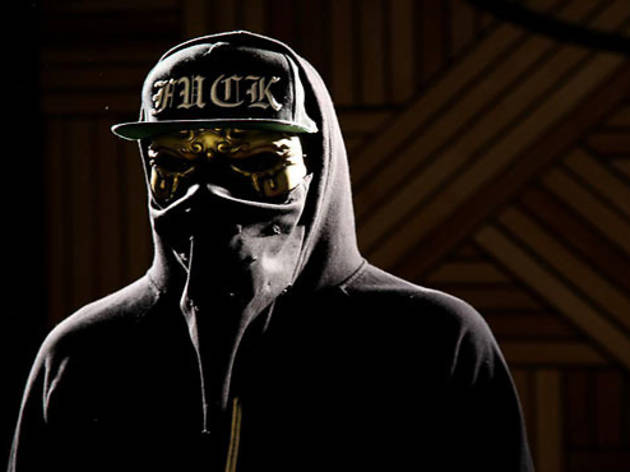 56/58
Photograph: Courtesy UZ
UZ Saturdays April 12 and 19 Hometown: ??? This incognito trap producer enjoyed quite the year of anonymous success partially due to the SoundCloud release of the ŤɌ∆Ҏ ᶊῌῗ† series. UZ continues to successfully mask his identity, but the John Doe of electronic music has nonetheless received applause from many a popular DJ including Diplo, Skrillex, Flosstradamus and Baauer. Trap music aficionado or nay, the curious among you will probably want to check this guy out. Try not to get too distracted by his hypnotic bass as you play detective.  Download Trap Shit V12/13 on Amazon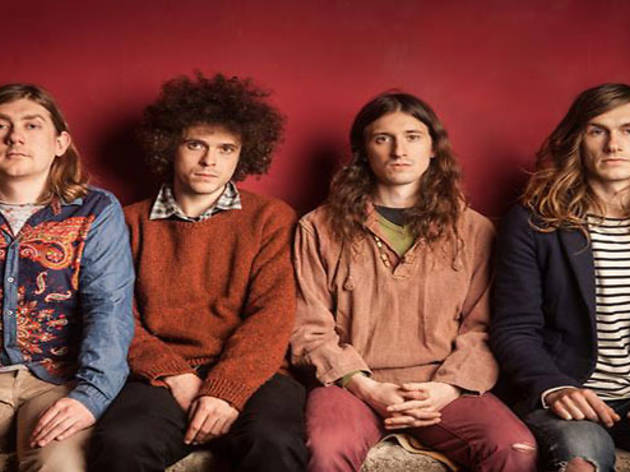 57/58
Photograph: Courtesy Syd Arthur
Syd Arthur Saturdays April 12 and 19 Hometown: Canterbury, UK This rousing British outfit plays lively, fiddle-heavy folk-pop with a psychedelic slant. The foursome hybridizes inspiration from late '60s and early '70s rock with the modern hallucinogenic style of groups like Wolf People, Black Mountain and Tame Impala. We can't wait to see the live energy they bring to their fast-fingered music at this year's fest.  Download On An On on Amazon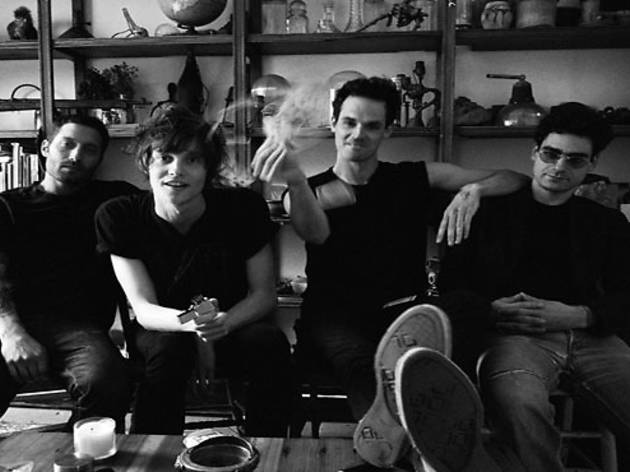 58/58
Photograph: Courtesy Drowners
Drowners Saturdays April 12 and 19 Hometown: New York Smiths and Suede-inspired, post-punk Drowners formed in 2012 around Welsh-transplant/frontman Matthew Hitt, and released their debut album Drowners in January. A list of famous fans (Alexis Chung is a listener) has given some steam to the band's punchy, multi-layered tunes, including the minor hit "Long Hair". Drowners opened for Arctic Monkeys, the Vaccines and Foals while simultaneously headlining their own North American/European tour this year.  Download Drowners on Amazon