Coachella 2014 lineup: Sunday bands (slide show)
Check out all the bands playing Sunday sets—on April 13 and April 20—at the Coachella 2014 festival.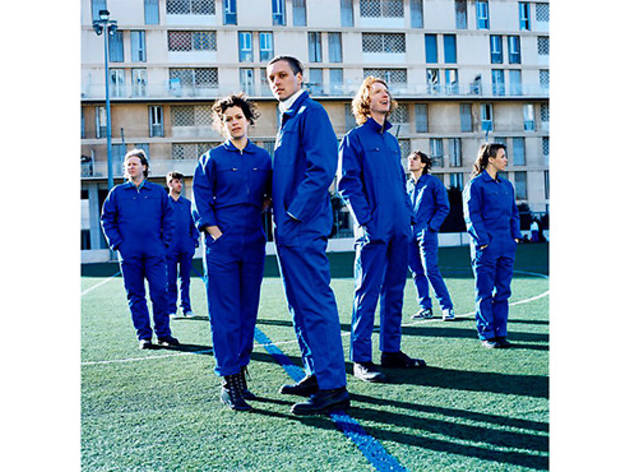 1/51
Photograph: Anton Corbijn
Arcade Fire Sundays April 13 and 20 Hometown: Montreal Arcade Fire seems to be everywhere these days. They released their fourth album, the sonic-infused Reflektor, in 2013 to general acclaim. They scored Spike Jonze's Oscar-nominated Her in the same year. And they're slated to headline the 2014 Glastonbury Festival for the first time. These multi-talented musicians from Canada have been in the game for over a decade, pleasing listeners and critics alike; fans from all corners can be guaranteed a good time when these seasoned rockers hit the stage.  Download Reflektor on Amazon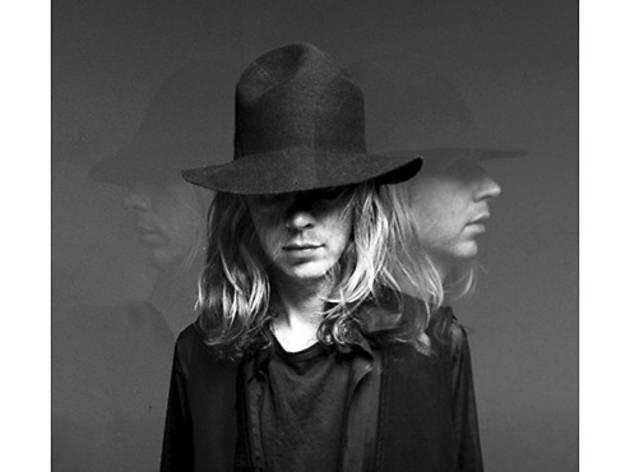 2/51
Photograph: Courtesy Beck
Beck Sundays April 13 and 20 Hometown: Los Angeles It's hard to pin Beck down to a specific genre. His experimental nature has seen him treading ground in folk, funk, soul, country, psychedelia and everything in between. But after two decades of exploration, the Los Angeles native has matured into a dependably unpredictable source of ambient, sonic soundscapes. The 43-year-old has been to Coachella before, and his live performances are always memorable. This time he'll be riding the wave from this year's Morning Phase—a warm, melancholic companion piece to 2002's critically acclaimed Sea Change.  Download Morning Phase on Amazon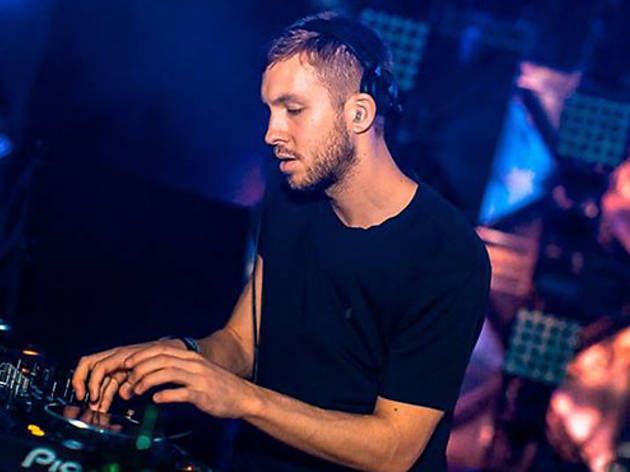 3/51
Photograph: Courtesy Calvin Harris
Calvin Harris Sundays April 13 and 20 Hometown: Dumfries, UK This Scottish electro-house star has been on fire in recent years. Forbes pegged him as the highest paid DJ in 2013, and a year before that he became the first artist in the UK to chart nine top ten singles all coming from his third album, 18 Months—surpassing even the late Michael Jackson. He's primarily known for catchy hits like "Bounce" and "Feel So Close," although he's also written and produced tracks for Kylie Minogue and Rihanna. Calvin Harris's commercial success has left underground EDM fans bitter, but who can blame him for giving us a catchy runaway hit? Coachella-goers have hit the electronica jackpot with this one.  Download 18 Months on Amazon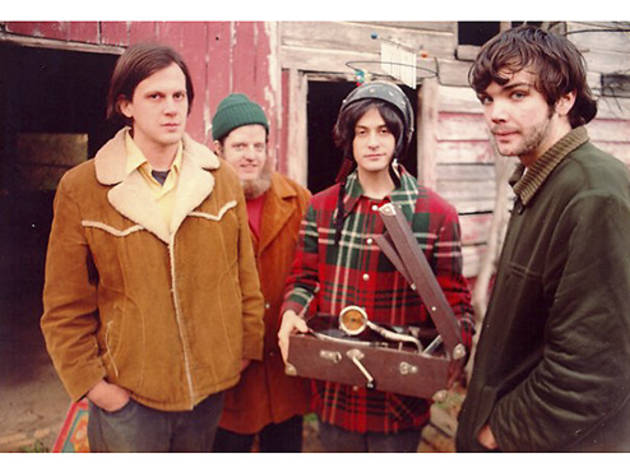 4/51
Photograph: Courtesy Neutral Milk Hotel
Neutral Milk Hotel Sundays April 13 and 20 Hometown: Athens, GA Arguably the most successful band to come out of the celebrated Elephant 6 Collective in Athens, GA, Neutral Milk Hotel ended up calling it quits in 1998, shortly after the release of their seminal sophomore album, In the Aeroplane Over the Sea. After playing a string of well-received solo dates in 2012 and 2013, frontman Jeff Mangum decided to get the band back together, sparking a flurry of nostalgic think-pieces that seemed overly concerned with the group's legacy. Never mind how you may feel about the band and their body of amply covered work; the reunion gives a new generation of angst-ridden teenagers a chance to sing along to songs about Anne Frank.  Download In the Aeroplane Over the Sea on Amazon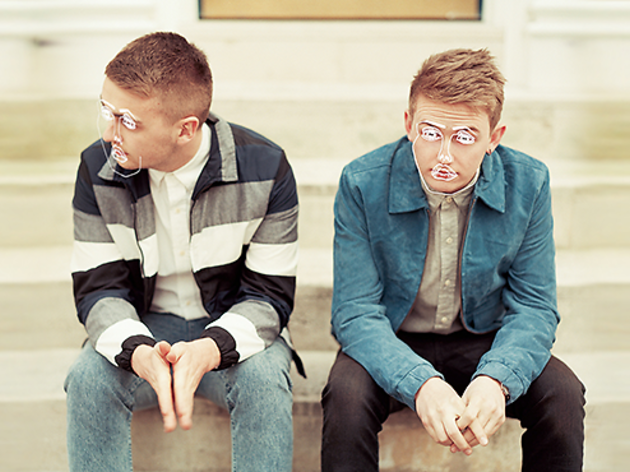 5/51
Disclosure Sundays April 13 and 20 Hometown: Surrey, UK If we're looking at breakthrough artists in 2013, one can argue that Disclosure has been pretty near the top of the heap—and they're not slowing down. On the back of consecutive UK top ten hit singles ("White Noise" and "You & Me"), brothers Guy and Howard Lawrence have been touring the world, dazzling fans with sounds from their 2013 debut, Settle. The English duo peppers deep house roots with more traditional pop sensibilities, and the result is an addictive, dance-ready canvas littered with thumping beats and ambient space—subtle enough for you to appreciate, yet powerful enough to occasionally overwhelm the senses. They've achieved what every other artist aspires towards: commercial and critical success without alienating their hardcore fan base.  Download Settle on Amazon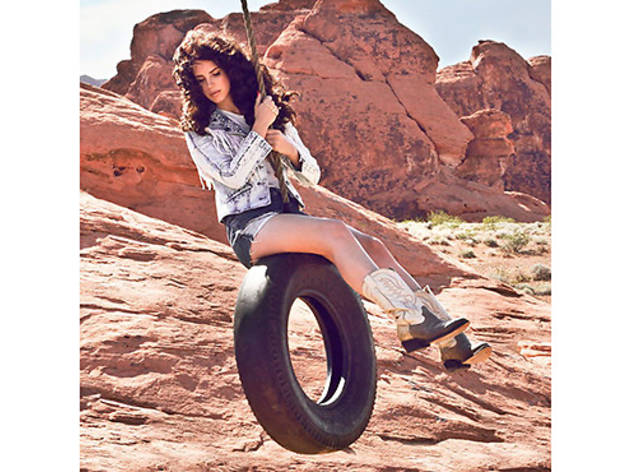 6/51
Photograph: Courtesy Lana Del Rey
Lana Del Rey Sundays April 13 and 20 Hometown: New York With her pillow lips, wavy '50s 'do and sumptuous vocals, the Lake Placid, NY girl—real name Lizzy Grant—heads to the desert with her new album, Ultraviolence, undoubtedly to be served with her typical helping of on-stage apathy. Back in 2011, the songstress attained instant web stardom when her "Video Games" clip went viral. Her debut album was critically reviewed, leading to appearances on just about every TV show—The Voice UK, Jools Holland and Saturday Night Live. We've (almost) forgotten about that last disastrous performance just in time to hear what she's got up her sultry little sleeves this time.  Download Born To Die on Amazon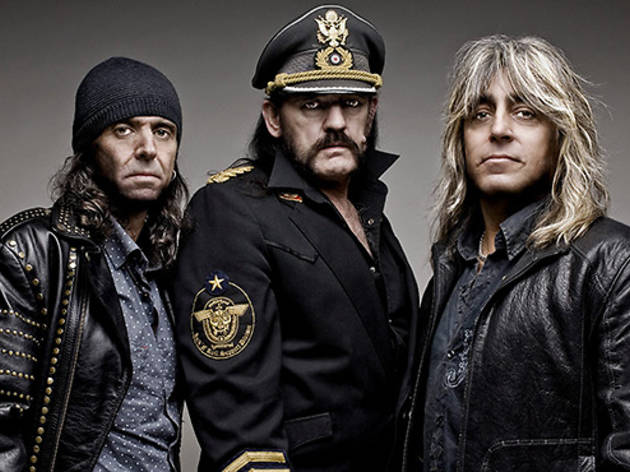 7/51
Photograph: Robert John
Motörhead Sundays April 13 and 20 Hometown: London "Overkill," "Ace of Spades," "Bomber"—they're all gold-plated classics by this legendary English metal band. Over 35 years after their formation, Motörhead still rock faster, heavier and at a more deafening volume than most bands half their age. The group's 21st studio album, Aftershock, came out in 2013, and serves up sounds just as nasty and thrilling as ever. Respect.  Download Aftershock on Amazon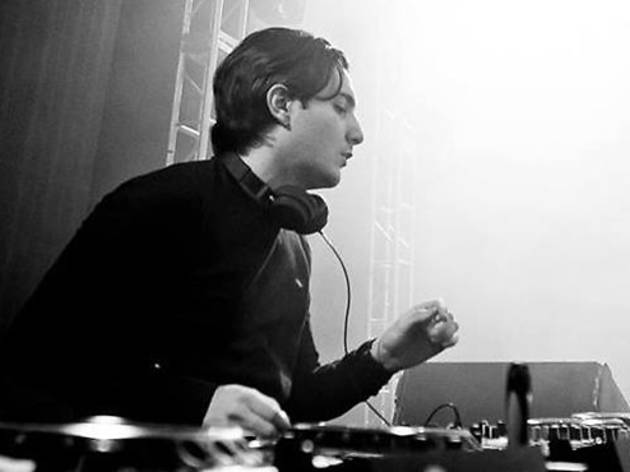 8/51
Photograph: Courtesy Alesso
Alesso Sundays April 13 and 20 Hometown: Stockholm Alesso is as recognizable a name as any in the EDM genre. He deftly mines the progressive house genre with an innate understanding of big room hooks and euphoric drops. Since his emergence in 2011, the 22-year-old has spawned hits that have become staple crowd-pleasers in venues big and small. From the anthemic "Years" to the utterly infectious "Calling (Lose My Mind)," the Swedish DJ simply knows what the crowd wants.  Download "Years" on Amazon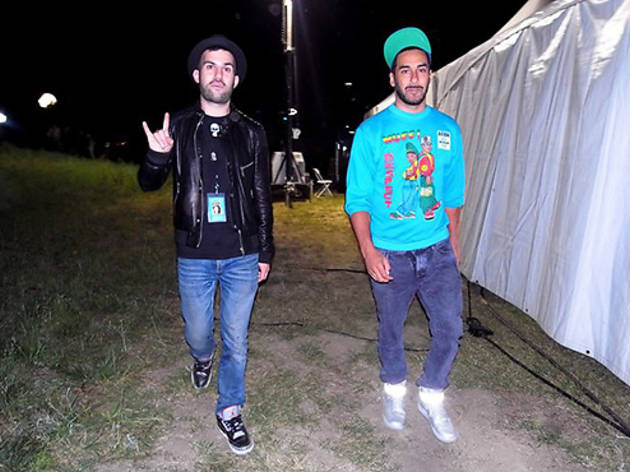 9/51
Photograph: Hernan Leyva Brown
Duck Sauce Sundays April 13 and 20 Hometown: New York Electro house heavyweights Armand Van Helden and A-Trak spearhead Duck Sauce—not a condiment, but a dynamite DJ duo. The American-Canadian pairing has one goal in mind: to produce dancefloor-ready bangers for club DJs. In fact, they've arguably been more successful flying solo than working together, even if we all remember the weirdly intoxicating "Barbra Streisand" from a few years back. Now, they've shifted their gaze back to the past, specifically '80s disco and classic hip-hop, which formed the basis for their debut LP, appropriately called Quack.  Download "Barbra Streisand" on Amazon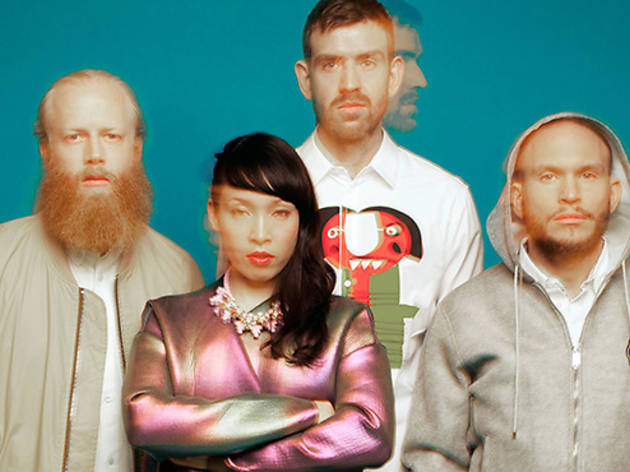 10/51
Photograph: Courtesy Little Dragon
Little Dragon Sundays April 13 and 20 Hometown: Gothenburg, Sweden Expect a dreamy dance party from Sweden's haunting and esoteric electro-pop four-piece. The quartet pits engagingly imperfect vocals from the radiant Yukimi Nagano (she's Japanese-Swedish) against a languid band with an electronic edge, drawing on Portishead, Prince and Depeche Mode. The group has been together since 1996; their new LP, Nabuma Rubberband, is available this spring.  Download Ritual Union on Amazon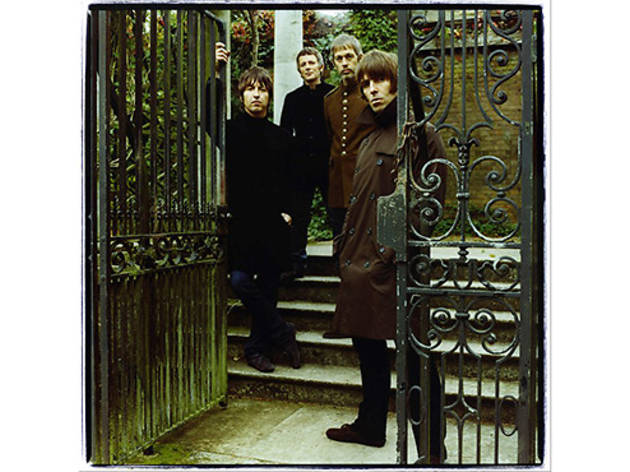 11/51
Photograph: Courtesy Beady Eye
Beady Eye (CANCELED) Sundays April 13 and 20 Hometown: Manchester, UK For most Oasis fans, Beady Eye is a retreat to the classic, hook-driven rock that they grew up on; after all, Beady Eye's inception came after Noel Gallagher's stormy departure from the acclaimed English rock outfit. Along with the three ex-Oasis members, former Kasabian bass guitarist Jay Mehler jumped on board early last year. They've been rocking for a while now and their collective experience shows: their two releases—2011's Different Gear, Still Speeding and 2013's BE­­­—have cracked the Top 5 in UK album charts.  Download BE on Amazon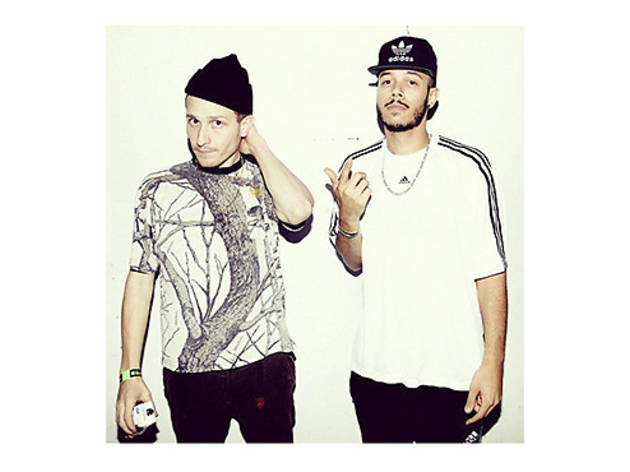 12/51
Photograph: Grady Brannan
Flosstradamus Sundays April 13 and 20 Hometown: Chicago Coachella is the perfect venue for this Chicago electronic duo to flaunt its mashed-up, synth-laden party jams. The pair has killed at almost every major music fest you can name—Ultra Music, EDC, Coachella, Lolla, SXSW, etc.—and have worked alongside artists such as Diplo, Three 6 Mafia's Juicy J, Iggy Azalea and more. They've produced several tracks across the hip-hop and EDM genres, and released their first trap EP with DJ Sliink last year.  Download "Mosh Pit" on Amazon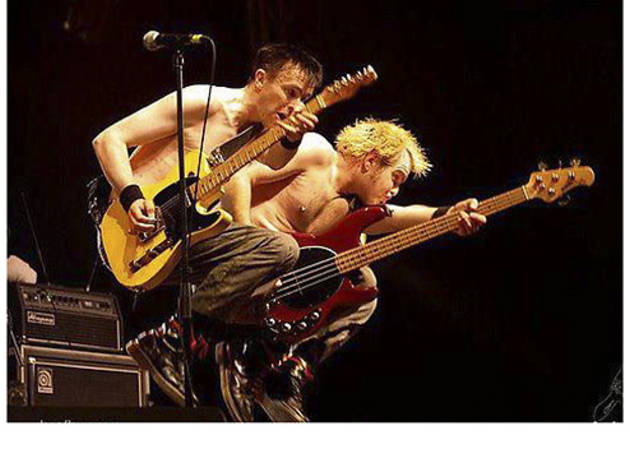 13/51
Photograph: Courtesy the Toy Dolls
The Toy Dolls Sundays April 13 and 20 Hometown: Sunderland, UK The veteran British punk band bring their cartoonish rectangular sunglasses stateside, backed by their 2012 album, The Album After the Last One. It's their 12th studio record in a career of over 30 years, and even though the group's lead singer is well into middle age, the sound is just as mischievous and the vocals are just as high-pitched as ever. This is likely your first—and potentially last—opportunity to see these UK icons live, and their high-octane show (think: synchronized dance moves and spinning guitars) is not one to skip.  Download The Album After The Last One on Amazon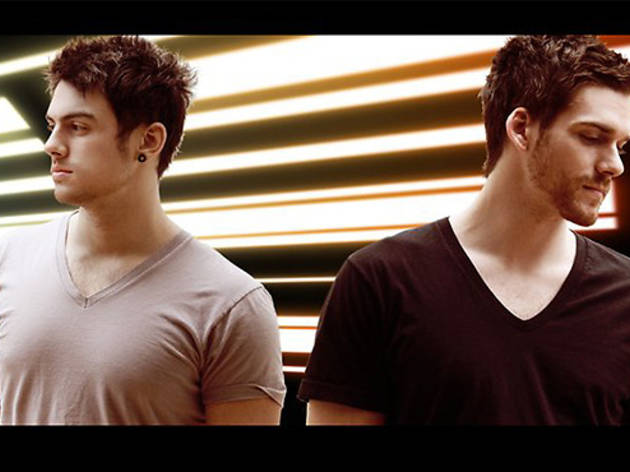 14/51
Photograph: Courtesy Adventure Club
Adventure Club Sundays April 13 and 20 Hometown: Montreal Adventure Club's long-forgotten pop-punk roots aren't always apparent to those who've come to love their delicate vocals and melodic tunes, which run contrary to dubstep's traditional thumping rhythms. With hits like "Rise and Fall" and a sexy, amped-up remix of Flight Facilities' "Crave You," the Canadian electronic duo have created a sound that's upbeat and accessible, yet true to their hard-hitting sensibilities. They've played in the big leagues before—making appearances at Electric Daisy Carnival and Ultra Music Festival—and they'll finally be dropping beats at Coachella this year.  Download Calling All Heroes EP on Amazon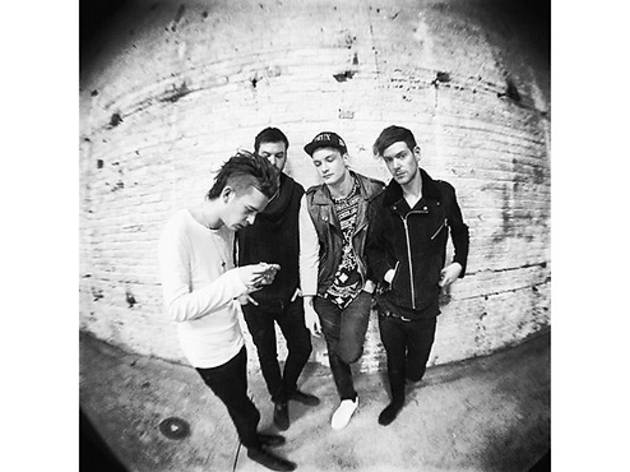 15/51
Photograph: Courtesy the 1975
The 1975 Sundays April 13 and 20 Hometown: Cheshire, UK This UK quartet released two EPs last year—IV and Music for Cars—which take a kitchen-sink approach to arena-rock aspirations, incorporating everything from hazy atmospherics and emo hooks to catchy synth claps and brooding, booming drums. The groove-oriented outfit hopes to mean everything to every teenager. The final product lands in unexpected ground between Bloc Party and One Direction, making for a necessarily feel-good addition to this year's lineup.  Download The 1975 on Amazon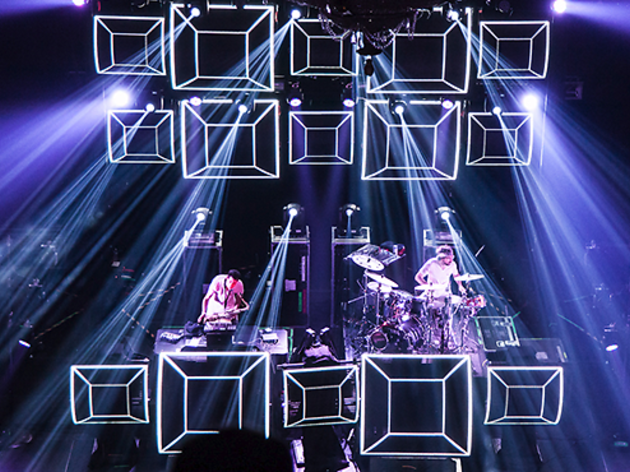 16/51
Big Gigantic Sundays April 13 and 20 Hometown: Boulder, CO Big Gigantic feels like one huge experiment: clashing drums and smooth saxophones are layered under massive electronic beats. Members Dominic Lalli and Jeremy Salken have extensive backgrounds in music, which basically translates to an understanding beyond straightforward electronica. Who knew jazz and EDM could sound so exciting in sync? The Colorado duo is also known for their energetic live performances that involve live instrumentation and plenty of improvisation. And, as evidenced at large-scale festivals such as Lollapalooza, dynamic visual light shows are a given.  Download Nocturnal on Amazon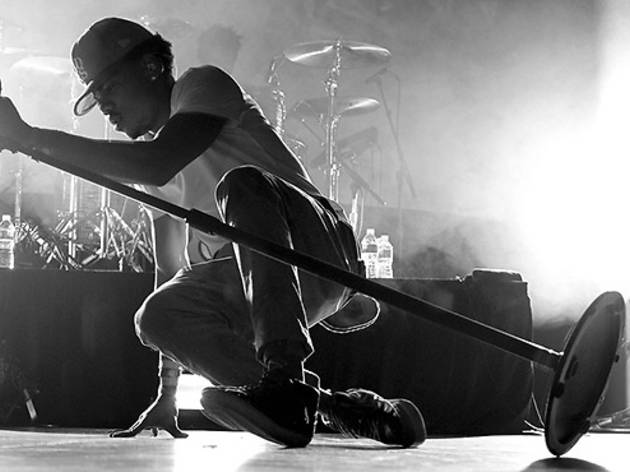 17/51
Photograph: Allen Daniels
Chance the Rapper Sundays April 13 and 20 Hometown: Chicago Chance the Rapper's musical interests began with soul and jazz. But as his current name suggests, the Chicago native has settled on spitting rhymes after devouring Kanye West's soul-infused debut masterpiece, The College Dropout, in high school. His name began making rounds in hip-hop circles after 2013's universally adored Acid Rap; far from being straightforward, the album fuses soul, gospel and jazz in an affectionate nod to his hometown's time-honored traditions and eccentricities. The talented MC is bound to energize the genre, and what better way to reach the masses than at Coachella.  Download "Family (Blended Babies Remix)" on Amazon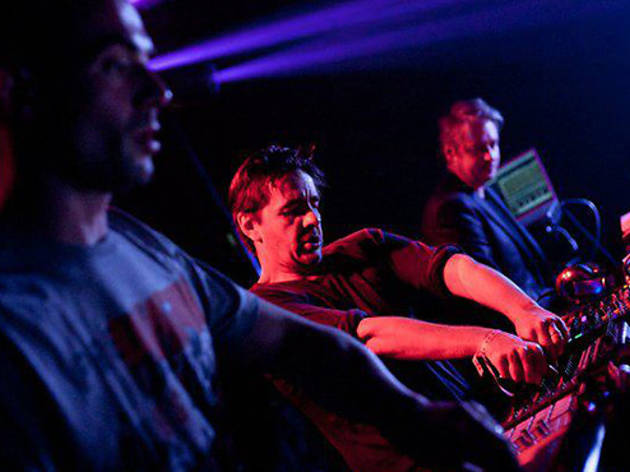 18/51
Photograph: Courtesy Laurent Garnier
Laurent Garnier Sundays April 13 and 20 Hometown: Boulogne-sur-Seine, France The Julius Caeser of French techno was already the darling of Europe's dance scene before today's clubbers were potty trained. Throughout the '90s he worked the club circuit, DJing at raves and parties, all the while releasing a slew of hit EPs. Since 1995, Garnier has put out seven studio albums, the most recent of which was 2009's Tales of a Kleptomaniac—an eclectic record that manages to breed jazz, hip-hop, techno, reggae and drum and bass sounds without feeling too busy or complicated. The dancey among you will definitely want to pay this Frenchman a visit.  Download Tales of a Kleptomaniac on Amazon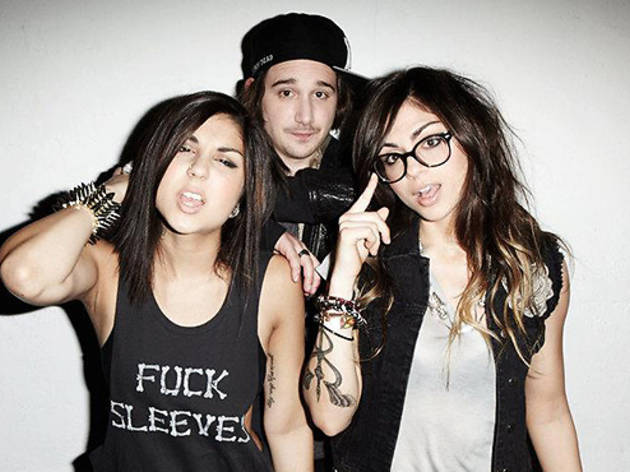 19/51
Photograph: Courtesy Krewella
Krewella Sundays April 13 and 20 Hometown: Chicago Jahan Yousaf, Yasmine Yousaf and Rain Man—better known as Chicago's pop–meets-EDM unit Krewella—have been on the scene for only a couple of years, but they've been hitting the club and festival circuits hard in that time. Their style draws upon dubstep, house, hardstyle and drum and bass, all evident on their debut album, Get Wet, released in September of last year.  Download Get Wet on Amazon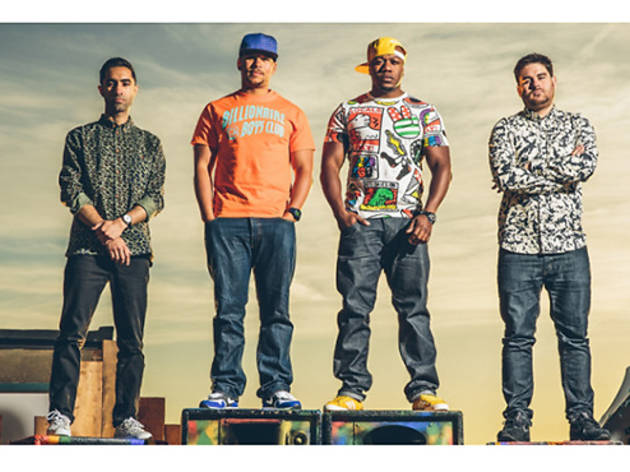 20/51
Rudimental Sundays April 13 and 20 Hometown: London Back in 2012, this four-strong London outfit came out of nowhere and grabbed the No. 1 spot on the UK singles chart with "Feel the Love"—a euphoric smasher featuring vocalist John Newman that fused jazzy, old-school soul with dubstep. A year later, Rudimental have produced one of the UK's best albums of 2013, Home. They rock Coachella this year to get the California crowd raving in their all-out, full-band, brass-heavy live incarnation.  Download Home on Amazon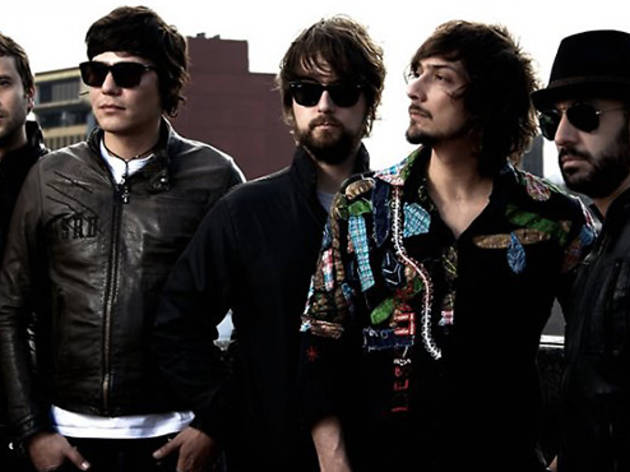 21/51
Photograph: Courtesy Zoé
Zoé Sundays April 13 and 20 Hometown: Cuernavaca, Mexico This two-time Latin Grammy Award-winning combo is big in its native Mexico, and this year, it brings its neopsychedelic alt rock to everyone's favorite crop-top filled fest. Since their formation in 1997, Zoé's sound has ricocheted between indie rock and electronica, all of which was well received on their 2011 MTV Unplugged album, which earned them a batch of accolades and increased their international attention. The group's fifth studio album, Programaton, is out now.  Download Programaton on Amazon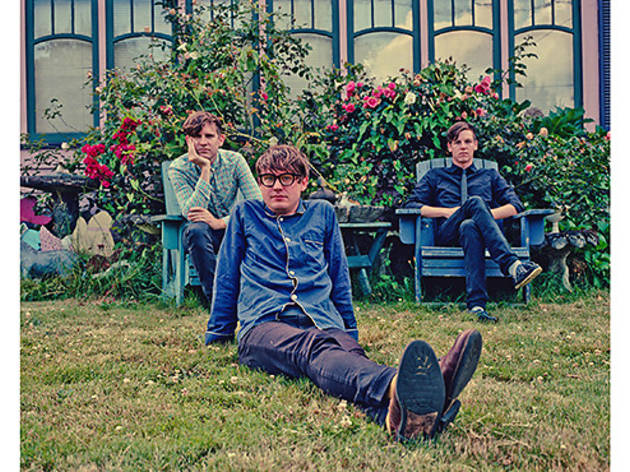 22/51
Photograph: Tyler Kohlhoff
STRFKR Sundays April 13 and 20 Hometown: Portland, OR Jaunty Portland, OR, electropopsters STRFKR—a stylization of Starfucker, yes—flock to the desert behind their fourth album, Miracle Mile. The new record will undoubtedly feature their cover of Cyndi Lauper's "Girls Just Want to Have Fun," and we can't rule out the possibility of ridiculous costumes and/or balloons. Miracle Mile was recorded as a full band this time, as opposed to the previous solo efforts by STRFKR's founder Sexton Blake (a.k.a. Joshua Hodges).  Download Miracle Mile on Amazon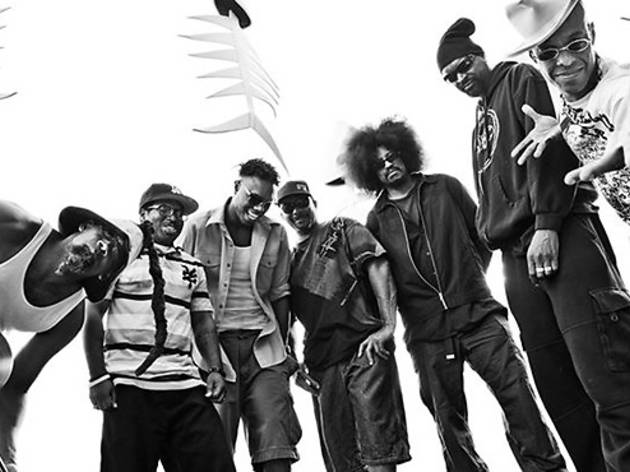 23/51
Photograph: Courtesy Fishbone
Fishbone Sundays April 13 and 20 Hometown: Los Angeles Expect fun-loving mayhem from the venerable punk-funk-ska-metal fusionists, who semi-recently resurged in the wake of a 2011 documentary, Everyday Sunshine, plus a Late Night with Jimmy Fallon flap concerning the 'bone's 1985 chestnut "Lyin' Ass Bitch." Their most recent release was 2011's Crazy Glue EP, but we're predicting mostly oldies but goodies in their set this year.  Download Crazy Glue on Amazon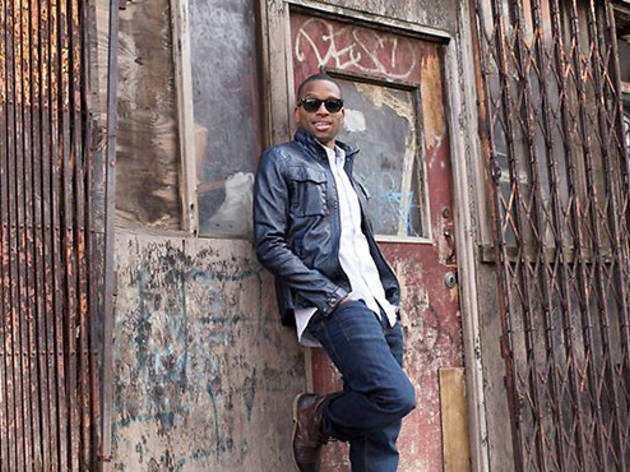 24/51
Photograph: Jonathan Mannion
Trombone Shorty & Orleans Avenue Sundays April 13 and 20 Hometown: New Orleans Troy "Trombone Shorty" Andrews grew up playing alongside New Orleans' nimblest brass men. Now in his twenties, he's developed into one of the Big Easy's best. His most recent offering, Say That to Say This, showcases a more soulful R&B sound—but make no mistake, his powerhouse band, Orleans Avenue, pumps out raw, funky grooves for maximum ass-moving. If you care to partake in a bit of pre-festival research, check out the Deep Southern brass master's four live albums, all recorded at the New Orleans Jazz & Heritage Festival.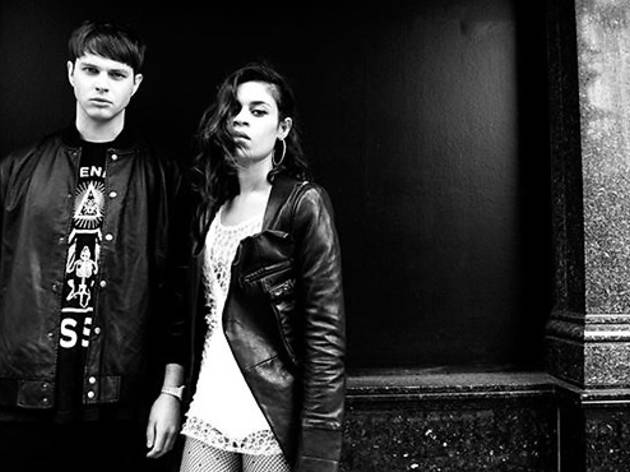 25/51
Photograph: Fiona Garden
Alunageorge Sundays April 13 and 20 Hometown: London You might know Alunageorge from their pitched vocals in Disclosure's hit single "White Noise," but the London-based duo is an equally brilliant act on their own—they came in second overall on BBC's Sound of 2013 poll. Alunageorge is, in the most literal sense, deconstructed: Aluna Francis supplies the lyrics and vocals while George Reid produces the beats. Together, they draw from myriad influences—experimental hip-hop, old-school R&B, house—approximating futuristic pop that is at once soulful and thrusting, kinetic yet delicate.  Download Body Music on Amazon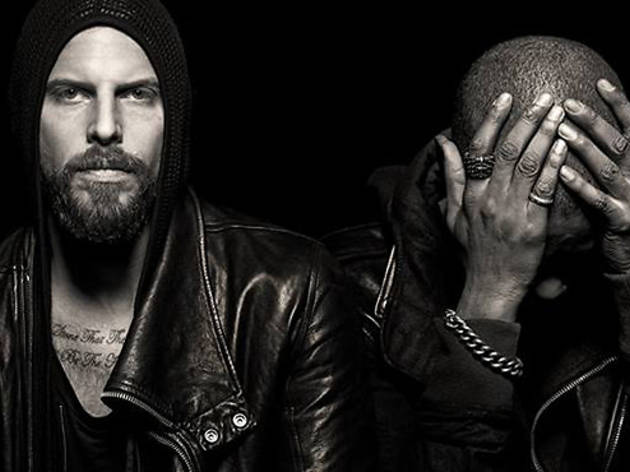 26/51
Photograph: Matt Barnes
Art Department Sundays April 13 and 20 Hometown: Toronto Veteran techno legend Kenny Glasgow and rising star Jonny White have been working the Toronto EDM scene for a long time. But after both seeing critical success flying solo, the two joined forces in 2009 to form Art Department. They've channeled their forward-thinking underground sensibilities into their new project, distinguishing themselves with a distinctive, contemporary synth-driven sound. Boasting collaborations with Seth Troxler, Jamie Jones and Soul Clap soon to come, Art Department are slowly making waves beyond Canadian borders.  Download The Drawing Board on Amazon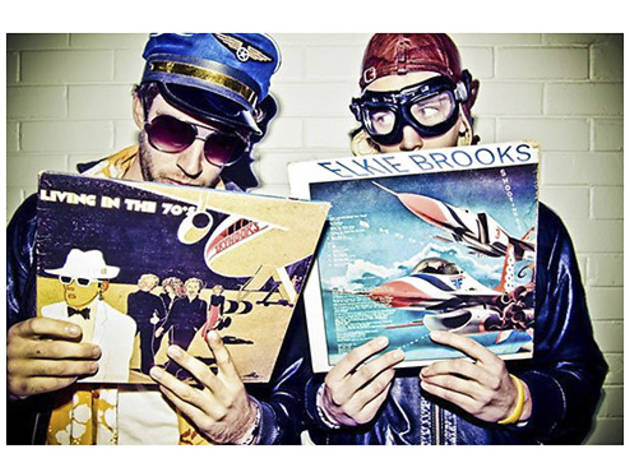 27/51
Photograph: Courtesy Flight Facilities
Flight Facilities Sundays April 13 and 20 Hometown: Sydney Flight Facilities is an Australian indie electro duo that combines Mylo-esque beats, ELO-styled vocals and super-cheesy lyrics ("You know that I am married and you are too, so I can't be seen with you"). Hugo Gruzman and James Lyell began DJing and remixing together in 2009, and became internationally known a year later for their original song, "Crave You." They spent 2013 wearing aviator costumes as a part of Triple J's House Party Tour. Fingers crossed for more of the same antics this year.  Download "Crave You" on Amazon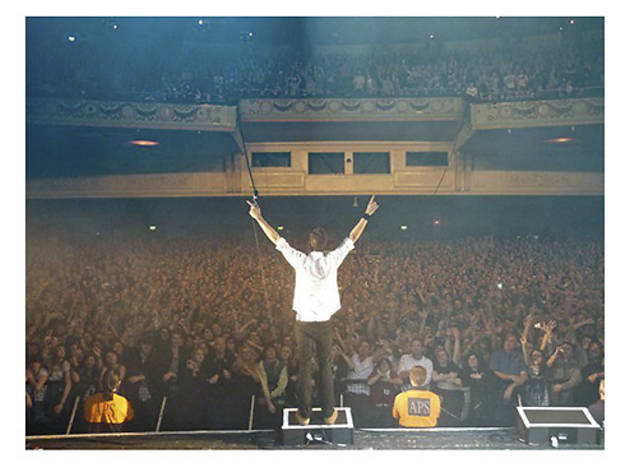 28/51
Photograph: Courtesy Frank Turner
Frank Turner Sundays April 13 and 20 Hometown: Meonstoke, UK Formerly the screaming frontman of hardcore band Million Dead, this UK singer-songwriter has been making politicized, slightly punky folk music since 2005. The transition owes much to fellow English musician/activist Billy Bragg—although, as a bishop's grandson and Eton College graduate, Turner may not quite have Bragg's left-wing credentials. His most recent release—an intimate break-up album called Tape Deck Heart—was recorded in LA and came out last year.  Download Tape Deck Heart on Amazon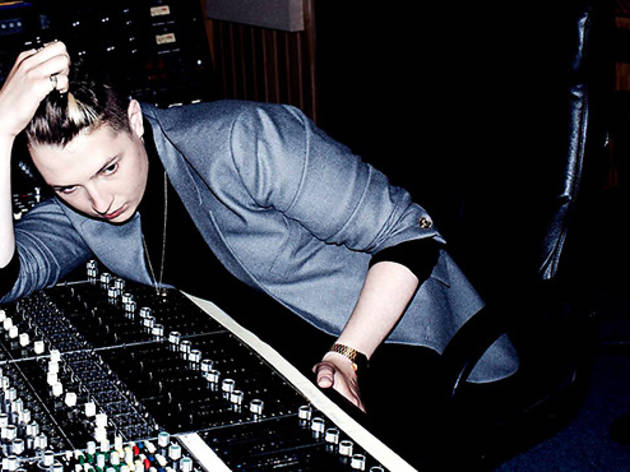 29/51
Photograph: Courtesy John Newman
John Newman Sundays April 13 and 20 Hometown: London Soulful Brit John Newman embarks on his first Coachella experience in support of his debut album, Tribute. His solo material marries retro blue-eyed soul—strings, saxes, dry backbeats and Newman's crooning wail—with contemporary pop production. Newman hit the ground running last year with a smash debut single, "Love Me Again," which quickly claimed the No. 1 slot on the UK singles chart. If soaring, anthemic pop is your thing, you'll want to see this.  Download Tribute on Amazon
30/51
Photograph: Courtesy Maceo Plex
Maceo Plex Sundays April 13 and 20 Hometown: Valencia, Spain Once known by the equally futuristic pseudonym Maetrik, this US expat starting brewing his distinct blend of techno, house, funk and electro in the mid 1990s. As Maceo Plex, Eric Estornel focuses on creating dark conceptual house music, manufactured for body shakers who like a little sci-fi with their beats. Now based in Spain, the DJ has released plenty of tracks on European labels like Dumb Unit and Audiomatique!. His first album as Maceo Plex, Life Index, came out in 2011, and we can expect his next release, Conjure One, this spring.  Download Life Index on Amazon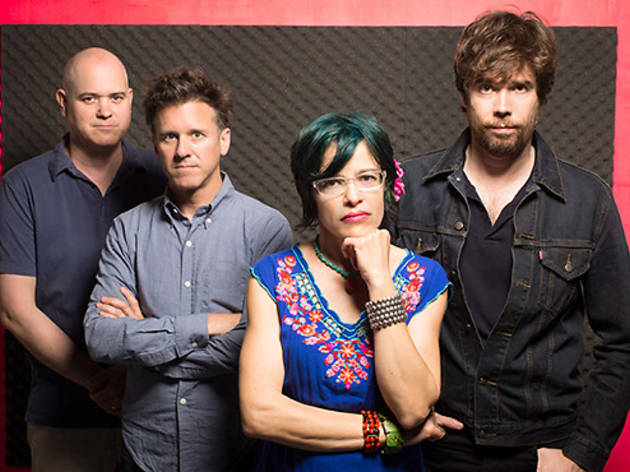 31/51
Photograph: Courtesy Superchunk
Superchunk Sundays April 13 and 20 Hometown: Chapel Hill, NC The long-running cult North Carolina rockers formed in 1989 and continue to bring the indie tunes with force. Among the many notches on the band's belt are an independent label, Merge Records, and ten studio albums. The group's latest, I Hate Music, boasts noisy riffs, a healthy dose of distortion and no shortage of euphoric pop melodies. There's sure to be plenty of bouncing up front if their incredible debut single "Slack Motherfucker" is on the set list.  Download I Hate Music on Amazon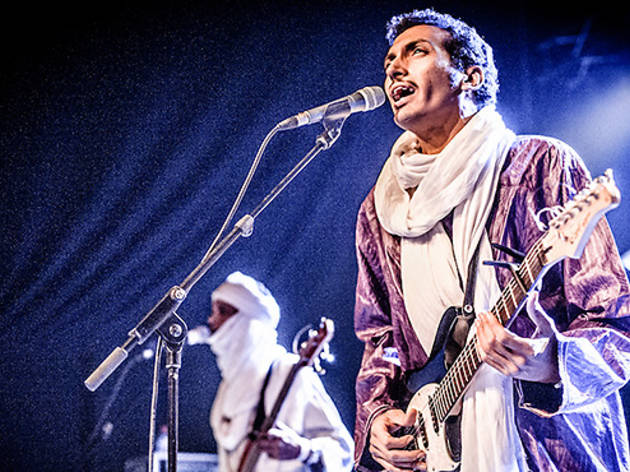 32/51
Photograph: Tom Leentjes
Bombino Sundays April 13 and 20 Hometown: Tidene, Niger Omara Moctar, better known on stage as Bombino, hails from outside of Agadez, Niger, a landlocked country in Western Africa. Once a refugee and now a full-time musician, Bombino is internationally renowned for both his geopolitical lyrics and as a masterful Tuareg guitarist. His licks are blistering, heavy and bluesy with shades of Jimi Hendrix, but the man has a tone and style that's truly all his own. With three albums under his belt, guitar aficionados can expect top-notch shredding full of heart.  Download Nomad on Amazon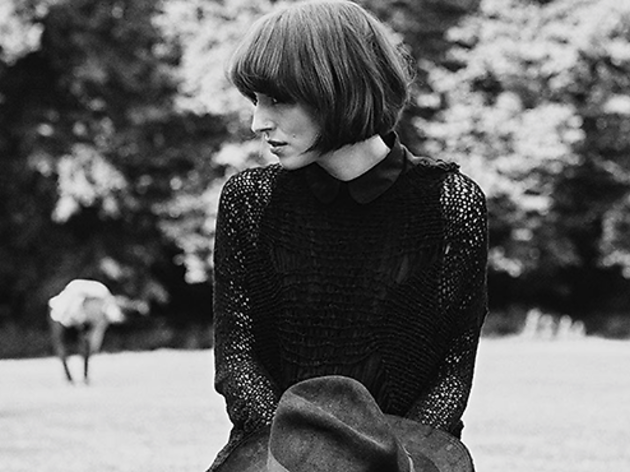 33/51
Daughter Sundays April 13 and 20 Hometown: London Daughter could not be more distinctly European, with an English vocalist, a Swiss-born guitarist and a French drummer. The trio met at London's Institute of Contemporary Music Performance and have since been on a whirlwind from shore to shore. They've self-released their 2011 debut EP, His Young Heart, played gigs in Singapore and will tour with the National this April—all while winning over fans and critics with their intimate sound and stirring lyrics. Nonetheless, it's lead singer Elena Tonra's soulful, almost ethereal delivery that elevates this three-piece outfit to "must-watch" status.  Download If You Leave on Amazon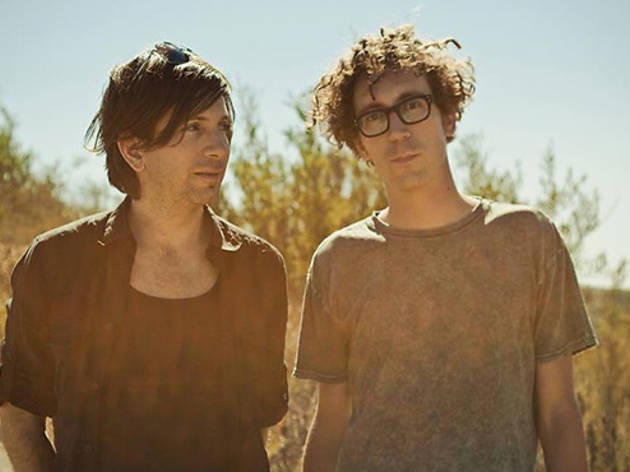 34/51
Photograph: Chris Juarez
Poolside Sundays April 13 and 20 Hometown: Los Angeles Filip Nikolic and Jeffrey Paradise make up this LA duo, which has a sound best described as "Daytime Disco." Nikolic spent his early career touring as the bassist for Danish pop group Junior Senior, and Paradise got his start in the late 1990s in San Francisco, where he exchanged his goal of fashion designing for the front man position in new wave/hardcore band, the Calculators. The pair met at a party in LA a few years later, decided to give a partnership a try and put out their first single, "Do You Believe," in 2010. Their debut LP, a collection of groovy SoCal disco tracks called Pacific Standard Time, came out in 2012.  Download Pacific Standard Time on Amazon
35/51
Photograph: Courtesy Surfer Blood
Surfer Blood Sundays April 13 and 20 Hometown: West Palm Beach, FL This Floridian foursome has released two albums of catchy indie rock lined with light reverb, hooky guitars and, yes, surf stylings. Appropriately, the group's new album, Pythons, was recorded at EASTWEST Studios in LA, where the Beach Boys crafted Pet Sounds. The '90s-harkening group and their surfy vibe will perfectly complement Coachella's SoCal setting.  Download Pythons on Amazon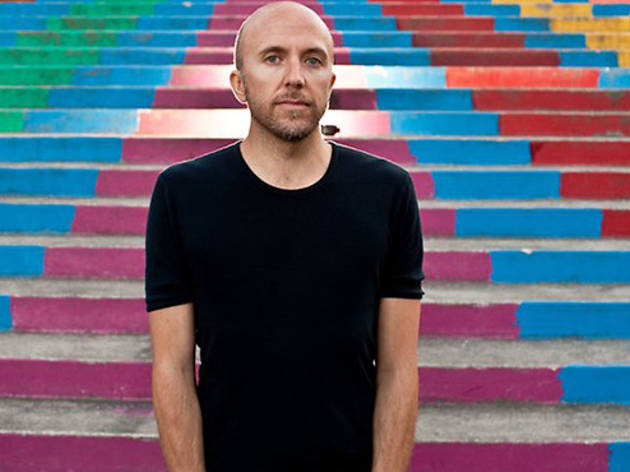 36/51
Photograph: Courtesy Lee Burridge
Lee Burridge Sundays April 13 and 20 Hometown: Dorset, UK This UK DJ and producer helped bring the underground club scene to Hong Kong in the early 1990s. During his career there and in England, Burridge earned a reputation for mixing EDM genres and spinning energetically into the wee hours of the morning. In 2011, he founded his newest record label, All Day I Dream (a followup to the now defunct Almost Anonymous), which focuses on melodic house and techno music. He has found himself on DJ Magazine's Top 100 poll nine times in the last decade, and continues to play clubs and festivals like it's nobody's business.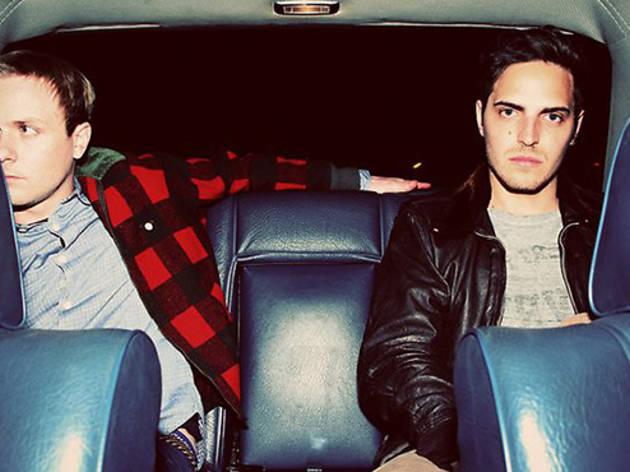 37/51
Photograph: Courtesy Classixx
Classixx Sundays April 13 and 20 Hometown: Los Angeles Formerly known as Young Americans, Classixx is an electronic duo that revels in, well, the classics. Childhood friends Tyler Blake and Michael David have known each other since sixth grade, and after teaming up in 2009, success has been swift. Their breakthrough? Lush, roomy remixes of songs from established names and up-and-coming artists—including Mayer Hawthorne, Phoenix and Major Lazer—that have become staples around the world. Amidst the wave of head banging electro, this young, ambitious duo navigates genres such as indie rock, disco, house and new wave with maturity and polish.  Download Hanging Gardens on Amazon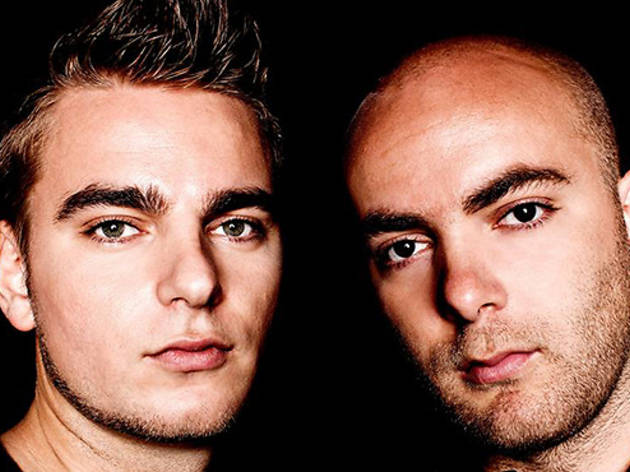 38/51
Photograph: Courtesy Showtek
Showtek Sundays April 13 and 20 Hometown: Eindhoven, Netherlands The Dutch love their EDM duos, and this pair of energetic brothers fits the bill. Since forming in 2001, the fraternal act has engaged in some genre-hopping from techno to hardstyle to house, and along the way have collaborated and co-produced with the likes of Tiësto, Hardwell, Justin Prime, Bassjackers and more. They also co-produced the upcoming single by Chris Brown, "Nobody's Perfect" (no kidding). Showtek released their debut studio album, Analogue Players In A Digital World, in 2010, and last year they founded their own label, Skink Records.  Download Analogue Players In A Digital World on Amazon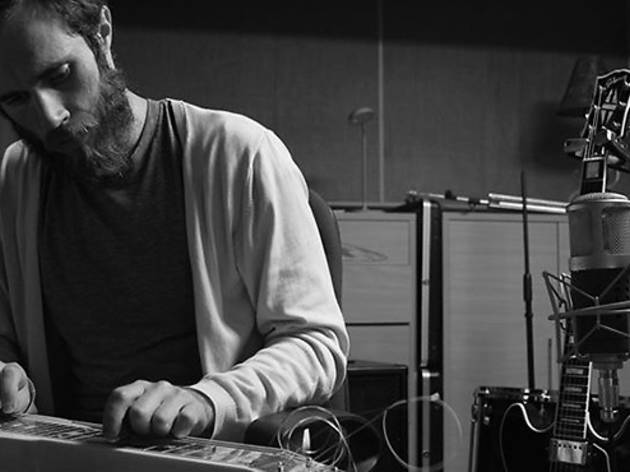 39/51
Photograph: Emma J. Doyle
James Vincent McMorrow Sundays April 13 and 20 Hometown: Dublin James Vincent McMorrow is the upcoming Bon Iver. With heartbreaking tunes, epic buildups and a voice that melts hearts, McMorrow's sophomore album, Post Tropical, was created on a pecan farm half a mile away from the Mexican border. The Dublin singer has become known for his high, melancholy voice layered with 808s and nature sounds. Playing almost every instrument, McMorrow's new album was painstakingly constructed, and the resulting music is breathtaking.  Download Post Tropical on Amazon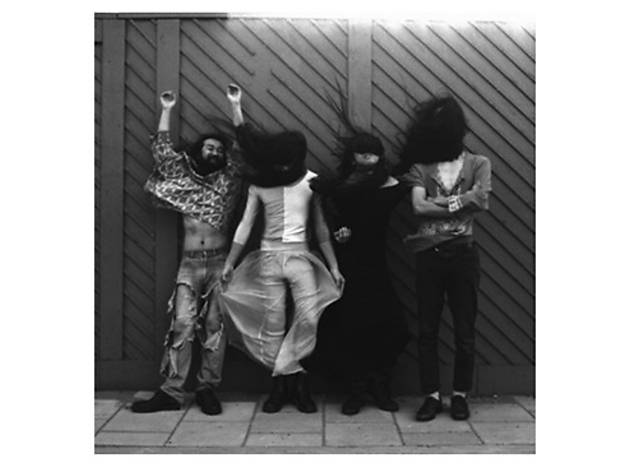 40/51
Photograph: Christina Smith
Bo Ningen Sundays April 13 and 20 Hometown: London This four-piece acid punk band originated in Japan but is now based in London, and each of its members sport free-flowing locks that hark back to the prototypical rock star image of the '60s. Although they've been associated with the psychedelic rock of that era, front man Taigen Kawabe likes to think they're free from clear-cut genre affiliations. They also cite German experimental rock band Can as their counterparts in both style and attitude.  Download Line The Wall on Amazon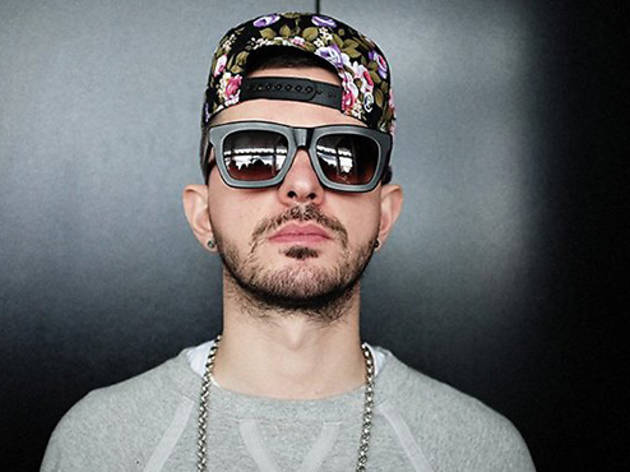 41/51
Photograph: Yung Skeeter
Aeroplane Sundays April 13 and 20 Hometown: Auvelais, Belgium As one of a (tiny) handful of nu disco acts set to grace Coachella this year, Aeroplane is a renaissance man of a bygone genre. The former duo split in 2010, and Stephen Fasano has since flown solo as the Magician, leaving the moniker squarely on Vito de Luca's shoulders. The Belgian producer will bring his brand of cosmic disco to break the monotony between quirky indie-cool and high-octane rave acts.  Download In Flight Entertainment on Amazon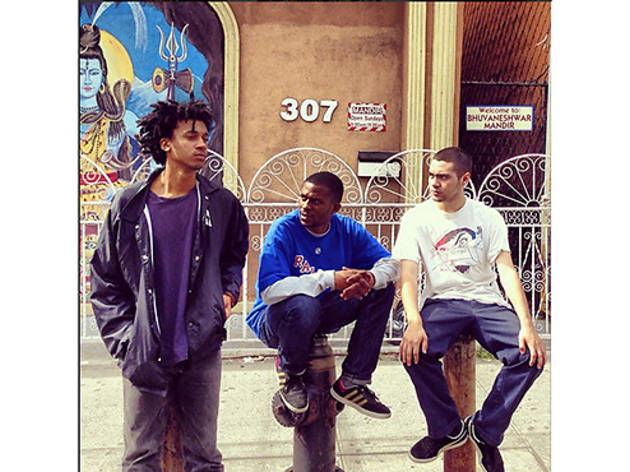 42/51
Ratking Sundays April 13 and 20 Hometown: New York Buzzy Harlem hip-hop outfit Ratking recently released "Canal," a raw, blisteringly urgent single, coupled with the announcement that its debut album, So It Goes, will be released in April. The trio manages to rep their native neighborhood in a fresh way by mixing modern hardcore energy with pure NY beats. Catch their wonky rhymes and spacey, jolting sound at the festival on Sunday.  Download "Retired Sports" on Amazon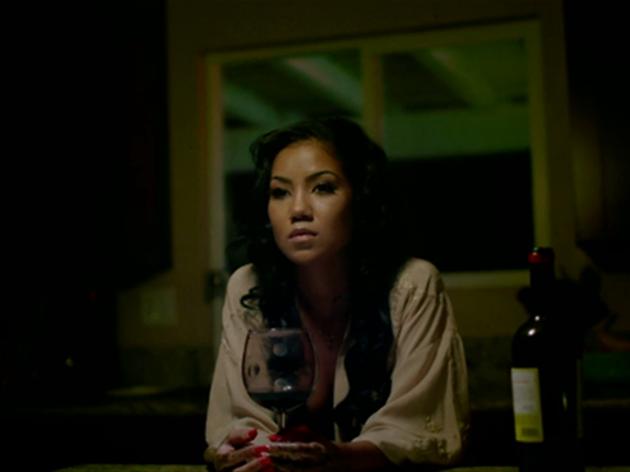 43/51
Jhené Aiko Sundays April 13 and 20 Hometown: Los Angeles LA singer-songwriter Jhene' Aiko has a sultry sweet voice backed by hip-hop-centric beats, creating a hypnotic contemporary sound that would suit almost any mood or occasion. She's taken cues from R&B artists like Aaliyah, Kendrick Lamar and India Arie, in addition to rappers like Kid Cudi and pop heartbreaker John Mayer—and her multitude of influences shows. Aiko's EP Sail Out was released last year, and a debut studio album called Souled Out is slated for this May.  Download Sail Out on Amazon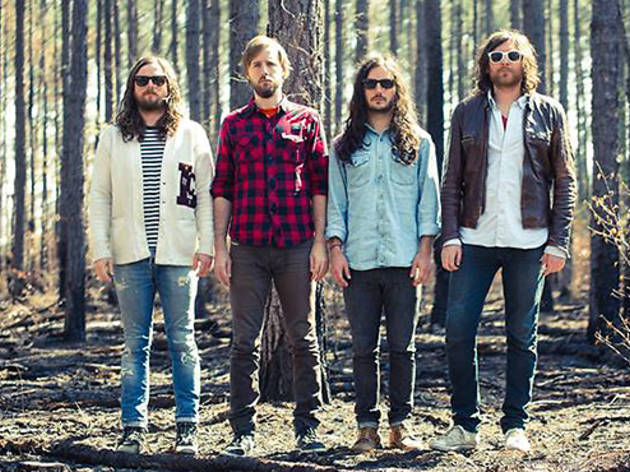 44/51
Photograph: Courtesy J Roddy Walston and The Business
J Roddy Walston And The Business Sundays April 13 and 20 Hometown: Cleveland, TN These Tennessee Southern blues rockers have switched out a few members since relocating to Baltimore, but their Led Zeppelin-meets-the Stones-meets-the Black Keys-esque sound has remained consistent. The group has six studio albums under their belt; the most recent, Essential Tremors, features the guitar-licking growler "Heavy Bells." Frontman Walston refuses to play a keyboard on tour, so prepare to admire his pride and joy: a 1970's Yamaha CP-60 upright piano that weighs nearly 300 pounds.  Download Essential Tremors on Amazon
45/51
Photograph: Emillie Bailey
Factory Floor Sundays April 13 and 20 Hometown: London Moody, avant-garde and intense, Factory Floor are a London-based industrial techno trio committed to pushing the electronic music envelope. Their self-titled debut album, out last year, is a relentless and totally absorbing construction of rigid synth arpeggios, juddering vocals and thudding drums. When they play live—with a guitar and a drum kit joining the banks of synthesisers—their disciplined racket gets racheted up to near-deafening levels.  Download Factory Floor on Amazon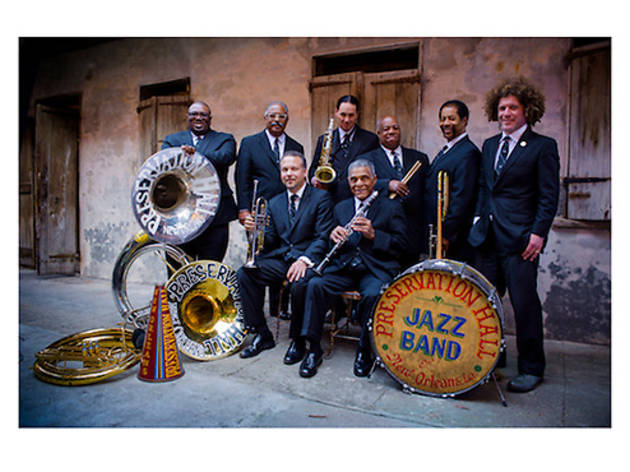 46/51
Photograph: Courtesy Preservation Hall Jazz Band
Preservation Hall Jazz Band Sundays April 13 and 20 Hometown: New Orleans The Preservation Hall Jazz Band is a bona fide New Orleans treasure. In 2012, this collective of trad-jazz masters celebrated its 50th anniversary as a group (and the 80th birthday of esteemed clarinetist Charlie Gabriel); and last year, they took home a NAACP Image Award for their anniversary collection. You may have spotted the group perform alongside the Black Keys and Dr. John at the 2013 Grammy Awards, but either way, make sure to catch 'em as they support their recent That's It! LP, if for no other reason than to see what all the fuss is about.  Download That's It! on Amazon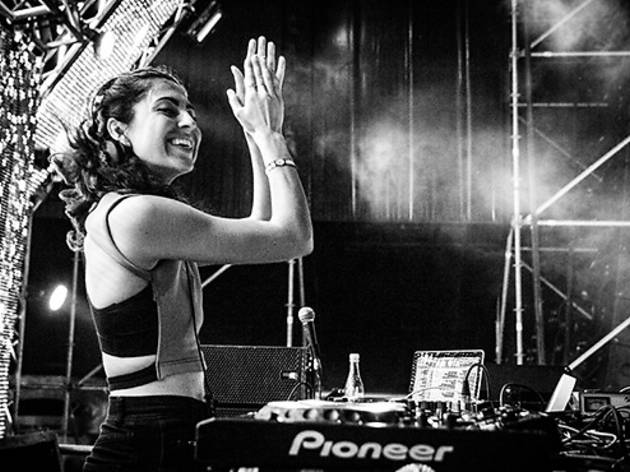 47/51
Photograph: Courtesy Anna Lunoe
Anna Lunoe Sundays April 13 and 20 Hometown: Sydney She's a new kid on the block, but Anna Lunoe is fast becoming one of Australia's biggest producers. To the lovely ladies behind Nervo: watch out, this firecracker can write, sing, produce and mix ­tracks—the whole shebang. She's shared the stage with folk mainstays Mumford and Sons and Fiona Apple, at SXSW no less. Formerly a radio host, Lunoe is well versed in engaging a crowd, a quality that's evident in her free-flowing, genre-hopping DJ sets. After moving from Sydney to Los Angeles, an appearance at Coachella seems destined, and we're eager to see what she's got.  Download "Breathe" on Amazon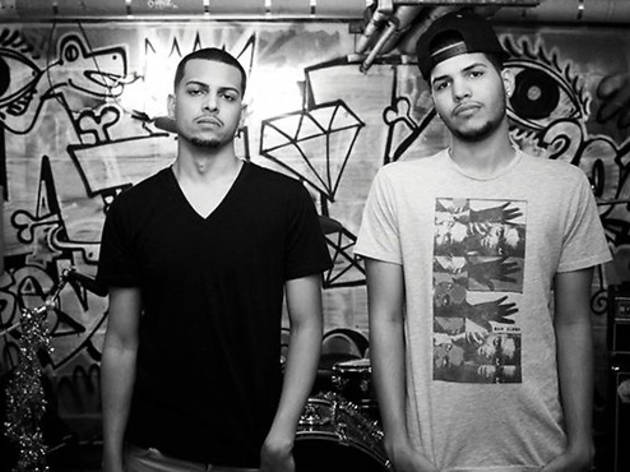 48/51
Photograph: Courtesy the Martinez Brothers
The Martinez Brothers Sundays April 13 and 20 Hometown: New York The young Martinez Brothers grace this year's hip-swaying Coachella-goers with their high-impact version of deep, soulful, sometimes tech-y house. These Bronx-born DJs/producers spent 2013 putting their homespun NYC event series, Mad Beats & Crazy Styles, on its feet, as well as launching their stripped-down new record label, Cuttin' Headz. At the end of the day, these guys are great DJs and should sound excellent over the festival's big-ass sound system.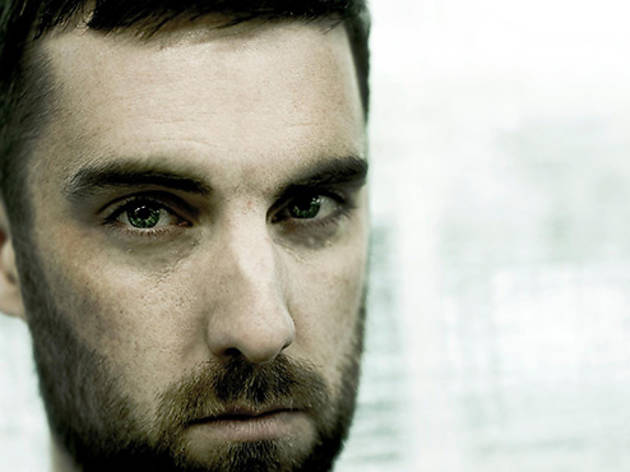 49/51
Photograph: Courtesy Scuba
Scuba Sundays April 13 and 20 Hometown: London The Berlin-dwelling Brit—who heads the seminal Hotflush Recordings label—commandeers a Sunday set to play his usual wide spectrum of electro beats. Judging by recent pics, the DJ looks to have taken a page out of Richie Hawtin's book for live shows–that's the "How to Make the Stage Look Like the Ship from Close Encounters" book. Bells and whistles aside, Scuba has a solid track record, exploring everything from euphoric techno to deep, bassy house to dubstep dabblings, and doing all of it well.  Download Triangulation on Amazon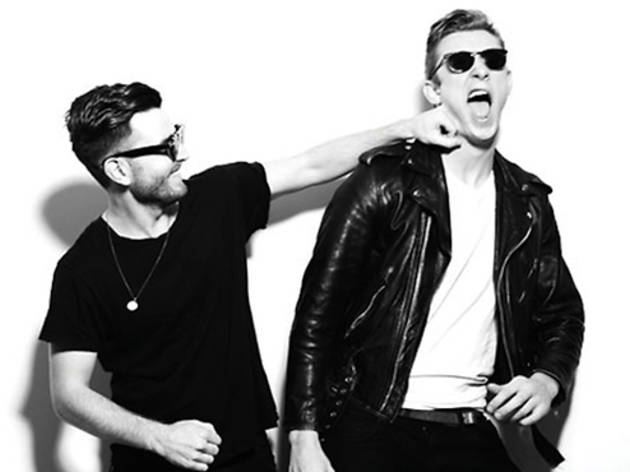 50/51
Photograph: Courtesy Bicep
Bicep Sundays April 13 and 20 Hometown: Belfast, UK This Northern Irish blog team and fist-pumping disco-house producers got their start DJing in the Belfast club scene. They've since emerged as the versatile and globe-conquering house duo, Bicep. Once known as '90s revilvalists, the unit has proved their ability to transcend styles, shown through the tough, hard-hitting beats from their newest EP, Satisfy, released last year on their own, aptly-named label, Feel My Bicep.  Download "Vision of Love (C2 edit)" on Amazon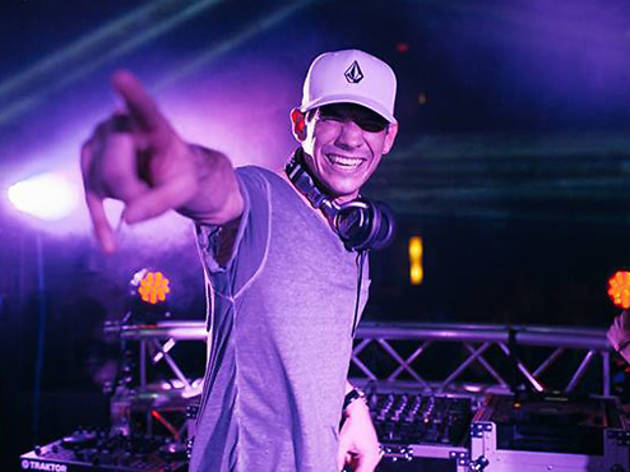 51/51
Photograph: Courtesy John Beaver
John Beaver Sundays April 13 and 20 Hometown: San Jose, CA This Bay Area DJ got his start in the mid 2000s, and has spent the last several years rising through the ranks, opening for huge acts like Tiesto, Above & Beyond, Darude and Thrillseekers. Beaver's style centers on crossing genres to keep sophisticated clubgoers on their toes. His specialty is combining electro, house and trance to create unique remixes and mashups. He is also a co-founder of label Libra Rising Recordings.