Coachella 2015 band or TV brand?
We bet you can't tell the difference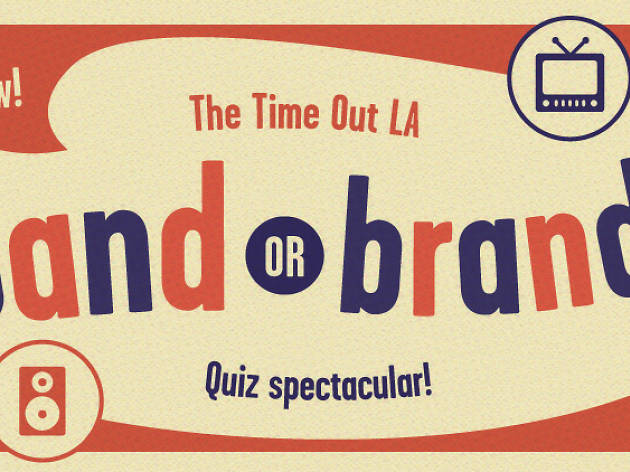 Sure, headliners are what draw most people to Coachella, but with just shy of 50 bands performing each of the three days, there are lots of acts with less-than-familiar names. We thought it would be fun to see if you, dear readers, could tell the difference between real life bands and obscure TV brands we found while programming our new universal remote.
Take our quiz and see if you can tell which of the following are actual bands playing this year's fest, and which are TVs your grandmother bought at Sears in the '70s. Good luck!
RECOMMENDED: More Coachella 2015
1) Kasabian
2) Adventura
3) Funai
4) Phox
5) Capehart
6) Kiesza
7) Portland
8) Megatron
9) Odesza
10) Ananational
11) Kygo
12) Madeon
13) Minutz
14) Radkey
15) ChangHong
16) Gesaffelstein
Cool it, buster! You've missed one or more questions.

Curious what you missed? We can't even keep 'em straight.
1. Kasabian: Coachella band
2. Adventura: TV brand
3. Funai: TV brand
4. Phox: Coachella band
5. Capeheart: TV brand
6. Kiesza: Coachella band
7. Portland: TV brand
8. Megatron: TV brand
9. Odesza: Coachella band
10. Ananational: TV brand
11. Kygo: Coachella band
12. Madeon: Coachella band
13. Minutz: TV brand
14. Radkey: Coachella band
15. ChangHong: TV brand
16. Gesaffelstein: Coachella band
​