FYF 2013 artist spotlight: Ty Segall
As Picasso worked in blues, so Segall paints in shades of hazy overdrive.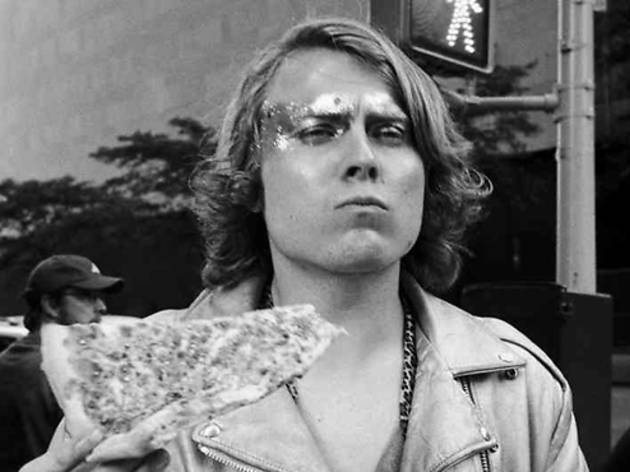 RECOMMENDED: See all FYF coverage
Shaggy-haired songwriter Ty Segall, 25, has developed into something of a garage-pop juggernaut since releasing his first album five years ago. In 2012, he turned out a bumper crop of excellent records—the gnarly Slaughterhouse; poppy Twins; and psyched-out Hair, a collaboration with fellow Californian Tim Presley. Each disc offered a slightly different take on the distorted guitar, blown-out drums and cranked bass that are Segall's bread and butter. As Picasso worked in blues, so Segall paints in shades of hazy overdrive.
Already in this young new year, Segall has reissued two earlier limited-release projects and debuted a single by Fuzz, his new group with guitarist Charlie Moonheart. Inspired by the Fuzz Face pedal, the project joins "Fuzz War" and "Love Fuzz" on the list of Segall works explicitly referencing the effect.
Yet for all the wild-man soloing and buzzy sonics, Segall's persona comes off as well-adjusted—polite, even. Last year his group appeared on a Chicago morning show and, despite a manic, deranged performance, got the news crew bopping along. At a preelection Letterman appearance, he capped off his song by shrieking, "Gooo vooooote!" That Segall's antics are pretty much confined to a howl and an extended solo brings into focus his grand mission, which is largely about reinvigorating classic sounds and delivering them sneakily to iPod-raised crowds. Despite all the talk about his prolific output, the live show is really where the young shredder shines, and the last year has seen Segall's backing band solidify into a capable unit worthy of its excitable frontman.—Andrew Frisicano
Ty Segall plays FYF Saturday, August 24th.
Download Twins on Amazon

Download Melted on Amazon

Follow Andrew Frisicano on Twitter: @apfpower
This article originally appeared in Time Out New York on January 31, 2013.