Graham Parker & the Rumour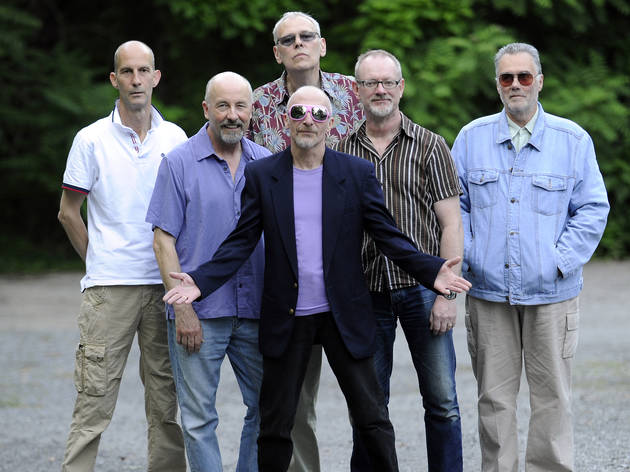 During the original 1976-80 heyday of Brit band Graham Parker and the Rumour, its namesake leader wrote and sang seething, emotionally raw tunes that throbbed with urgency and introspection. His band played them with tightly coiled intensity, as well as a level of musicianship in sharp contrast to the younger U.K. punk combos with which it was often mistakenly lumped by critics. In the three decades since they parted ways, Parker has turned out a steady stream of excellent solo releases that have maintained his superb songcraft and iconoclastic outlook, while his former Rumour cohorts—guitarists Brinsley Schwarz and Martin Belmont, keyboardist Bob Andrews, bassist Andrew Bodnar and drummer Steve Goulding—remained active in a variety of notable musical endeavors.
The sextet's current round of reunion gigs coincides with its appearance in the new Judd Apatow comedy, This Is 40; the long-in-the-works Parker documentary, Don't Ask Me Questions; and the just-released reunion album, Three Chords Good. The 12-song disc finds the band less concerned with recapturing old glories than it is with getting down to business and doing right by Parker's fine new batch of songs, which are inquisitive rather than angry, yet as vivid and insightful as ever.
Parker & Co.'s vintage rep as an incendiary live act was well earned. Though it remains to be seen whether they can still summon up the onstage fire of their youth, Three Chords Good suggests that they may come up with something equally satisfying.—Scott Schinder