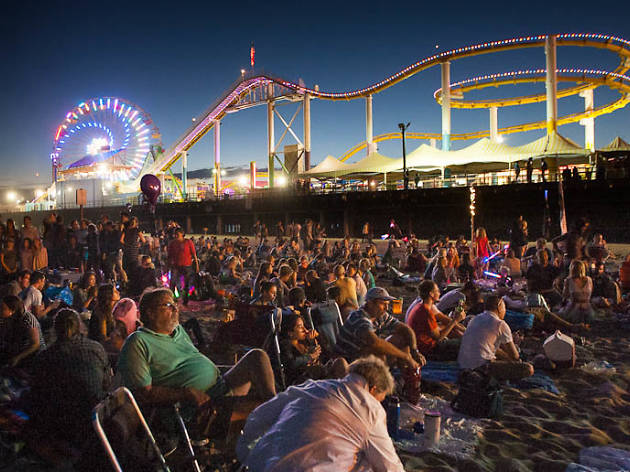 Each year, this free summer concert series wows with local, up-and-coming talent that concert-goers are already bragging they saw "back when." Each Thursday from July through September, Santa Monica Pier hosts live music that's 100% free. Pack a picnic, arrive early to get a spot on the sand near the speakers and enjoy, as the sunset sets with crashing waves in the distance—it's a quintessential LA music experience and one of the best parts about summers in LA.

Rating Breakdown
5 star:

2

4 star:

1

3 star:

1

2 star:

1

1 star:

2
What a disappointment. I live in Santa Monica, headed down to see the Psych Furs on the beach, right off the pier. Tons of people, but you could not hear the music. At all! So we left, and at Loew's, could hear quite well. Bonus, no crowds with obnoxious smoke and the stench of beer, either. I'll not go back, and I'll also be petitioning the city to stop these concerts. If only a handful of people directly in front of the band can hear, why should I, as a taxpayer, pay for these concerts? And note to LA Hipsters: remove your mess from the beach, your mom doesn't live here, you are a grown up now. Your concern for the environment is underwhelming. Go home if you can't clean behind you, just go.
They only care about their sponsors

Last night the " rappers " who performed where horrible, ghetto and cursing ! What a disappointment and not good for family to bring the kids.........
This year's musical lineup is really enticing---looking forward to checking out some old (and hopefully new!) favorites!
Woah, this sounds way too rad. Thanks for the word!