You hear a lot of sounds around Hollywood Boulevard, but a room full of people wailing showtunes at the tops of their lungs isn't typically one of them—or, we should say, it wasn't until earlier this month, but it seems right at home now that it's here. Landing at the intersection of Cahuenga Boulevard with all the gusto and confidence you'd expect from a piano bar covered in pink glitter, cheeky signage and tattooed mannequins, Tramp Stamp Granny's is such a Hollywood bar it's a wonder that it hasn't been here for decades.
There's chic Art Deco décor mixed with funky vintage furniture, a selfie-ready hall of mirrors, two velvet VIP booths, a thoughtful cocktail menu littered with flirty drink names, rainbow popcorn, and a bar open all night, every night, plus ample and photogenic neon—"cocktails & dreams"—which are all draws in and of themselves. There's also the name, an ode to the first generation of grannies with tramp stamps.
But perhaps the most obvious draw is that it's a bar owned and fronted by Darren Criss, one of Glee's biggest breakout stars—though you may recognize him as the lead in Broadway's Hedwig and the Angry Inch or, more recently, the sociopathic killer on The Assassination of Gianni Versace: American Crime Story. And most nights, you'll catch Criss playing the piano and leading you in song.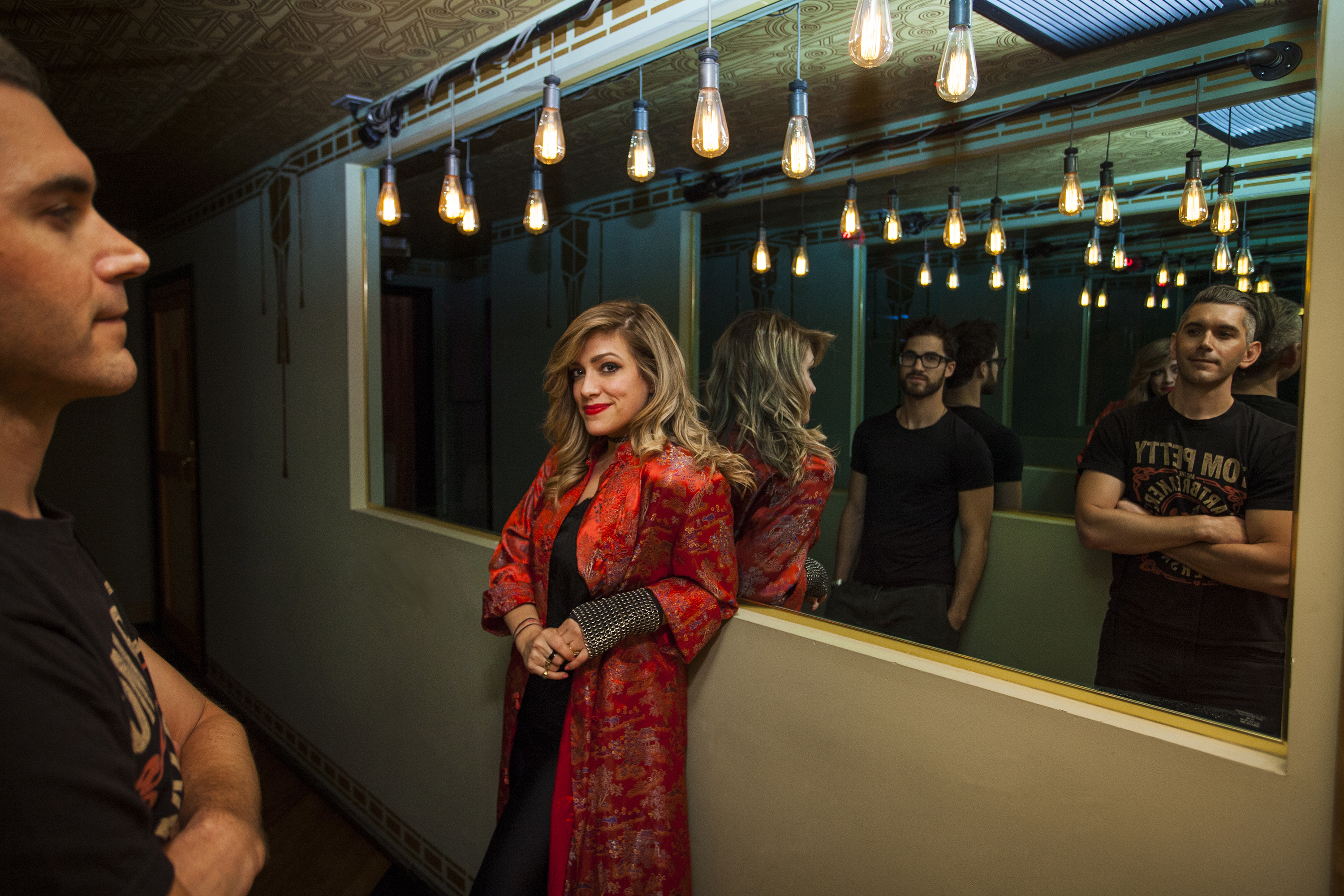 "There's a great white space for it, because a lot of the folks we love here are New York transplants or theater people or just fun-loving L.A. artist types," he says. "Singing by the piano is either something you love, or something you didn't realize you love and just never had access to it."
It's the first bar owned by Criss, who launched Tramp Stamp Granny's with his fiancée, Mia Swier. Swier is no stranger to the industry; her family founded multiple music venues and bars, notably the Moroccan Lounge and Teragram Ballroom here in L.A., and Bowery Ballroom and Mercury Lounge in New York. She's also no stranger to the stage, having founded an all-female Guns N' Roses cover band, Guns N' Hoses, among other groups—you may see her sing, too, but the pair are really hoping the voices you'll hear are your own. Tramp Stamp Granny's format takes its cues from NYC Broadway-bar institution Marie's Crisis, where a pianist takes requests—mostly showtunes—and the whole room sings along, and less so from L.A.'s other piano bars, which are heavy on jazz nights and feel more like musical performances than opportunities to communally belt it out. The third owner, Danny Massare, helped found Alchemy Health Food and has a band of his own—Kings of Neon—though you're more likely to catch him running the operations than taking the mic.
But that doesn't mean those behind the bar won't.
"A lot of our staff are musicians and performers in their own way, and we allow the creativity to flow here," says Massare. "We have a bartender who's got an amazing voice and she'll sing, some of our servers sing, we have door hosts that come in and do little burlesque dances; it's a very interactive experience for everyone who comes in here, from our staff to our customers. Everyone's involved. We sort of let the night happen."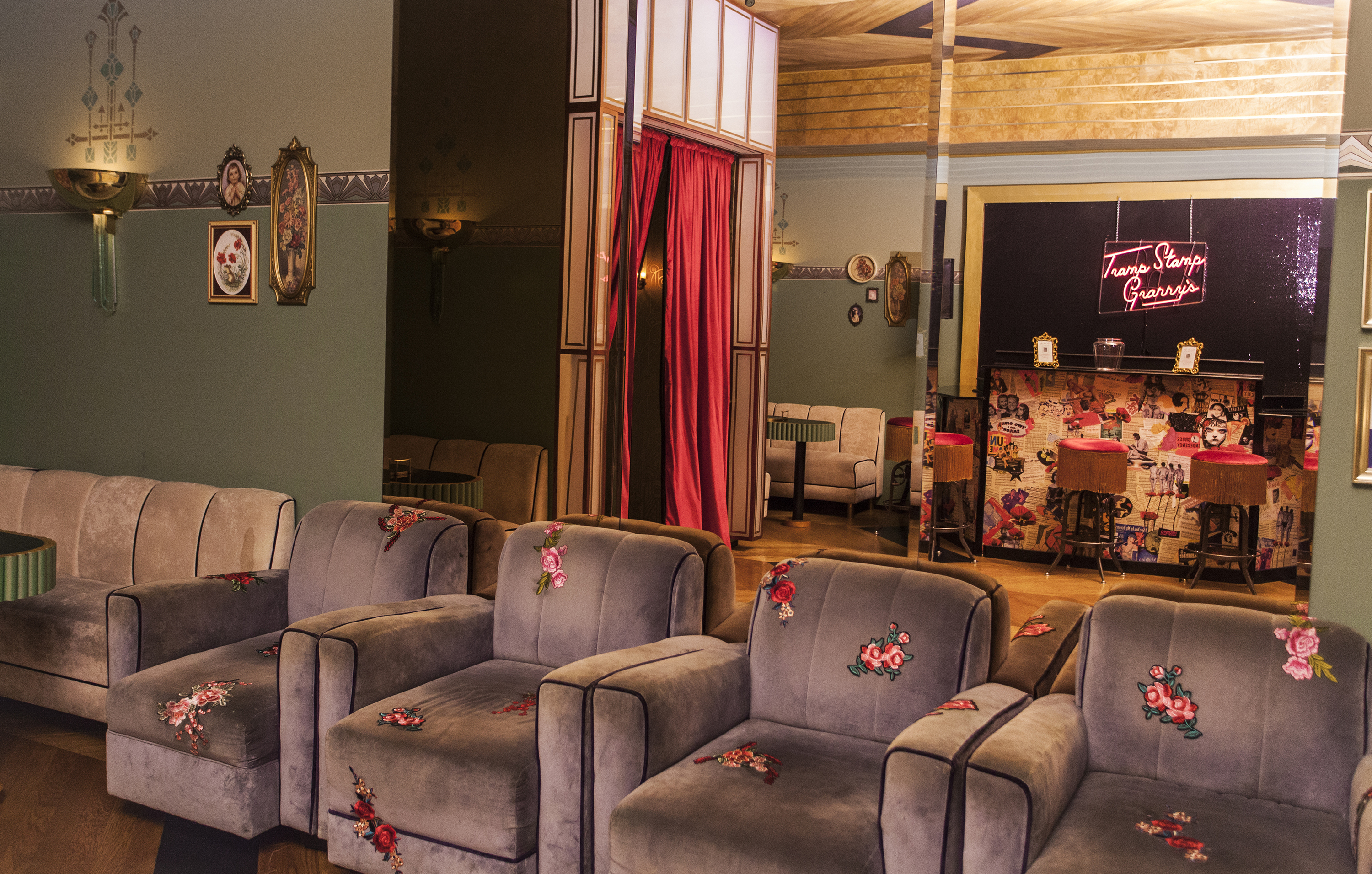 In fact, you'll probably see burlesque regularly; the trio's still hammering out weekly programing, but expect "queer cabaret" nights, launching April 30, which will feature drag performances and burlesque curated and hosted by local queen Anita Procedure. And while the piano bar plays much more than Broadway hits, if that's what you're looking for, your best bet is to drop by on weekends, when showtunes are the focus.
When the front door's open, you'll walk past vintage-inspired tableaus of a tatted plastic man and woman; if the door's closed, follow the instructions to "enter in the rear, please and thanks"—where you'll inevitably find the pink cursive neon sign, "come inside me" (the trio's the first to admit they're anything but subtle).
Cocktail names such as Actress/Waitress/Mattress (cilantro-infused tequila with peppercorn agave and habanero shrub) and the Tug & Blow (cola kombucha with bourbon and cherries) will get you blushing faster than the alcohol can. Of course, that's all the point.
"[The name] alone really filters in the kind of people we love to have in this bar," says Criss. "They're a bit tongue in cheek and don't take life too seriously."
Take a peek inside Tramp Stamp Granny's here, then stop by for a Tug & Blow and a song, yourself.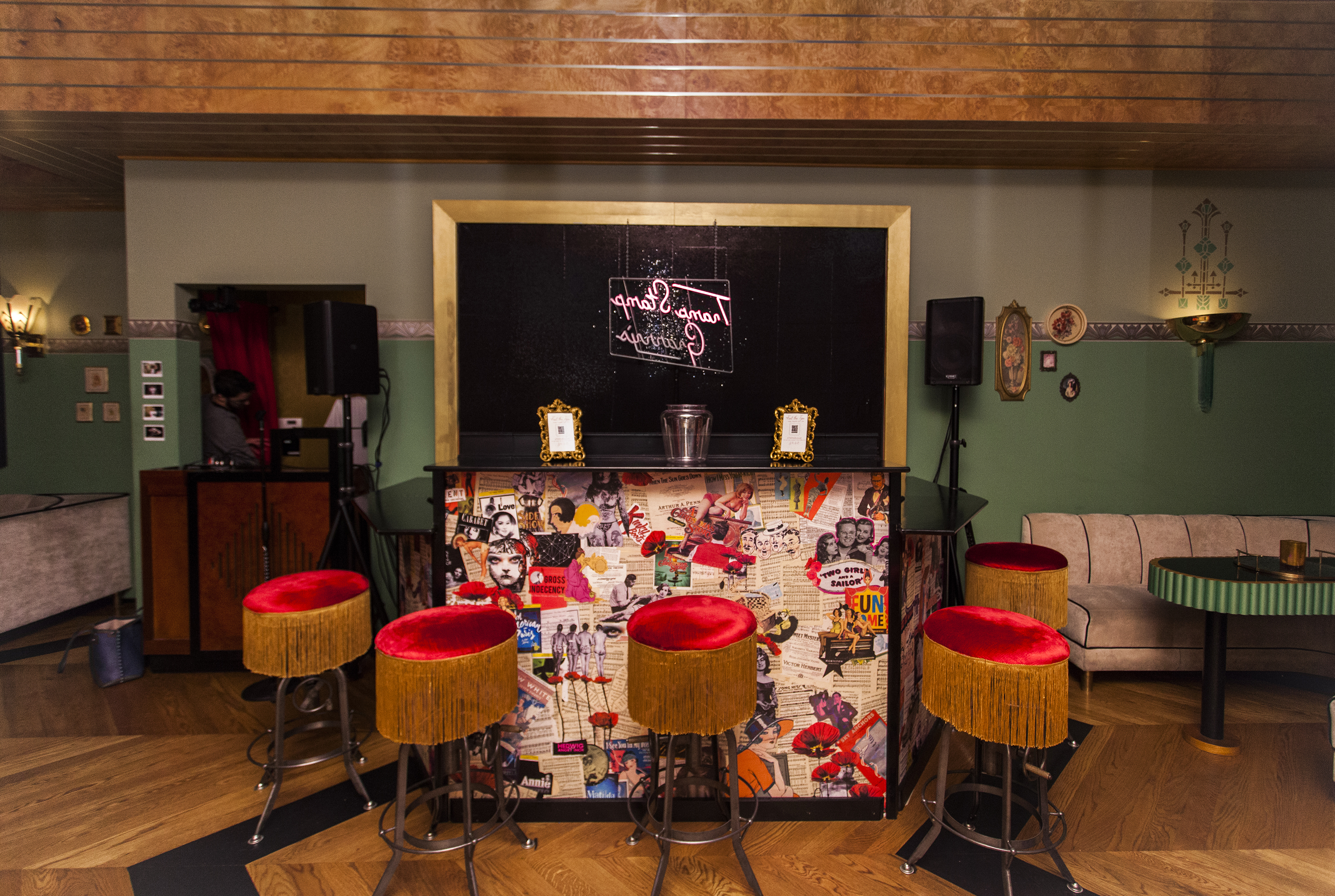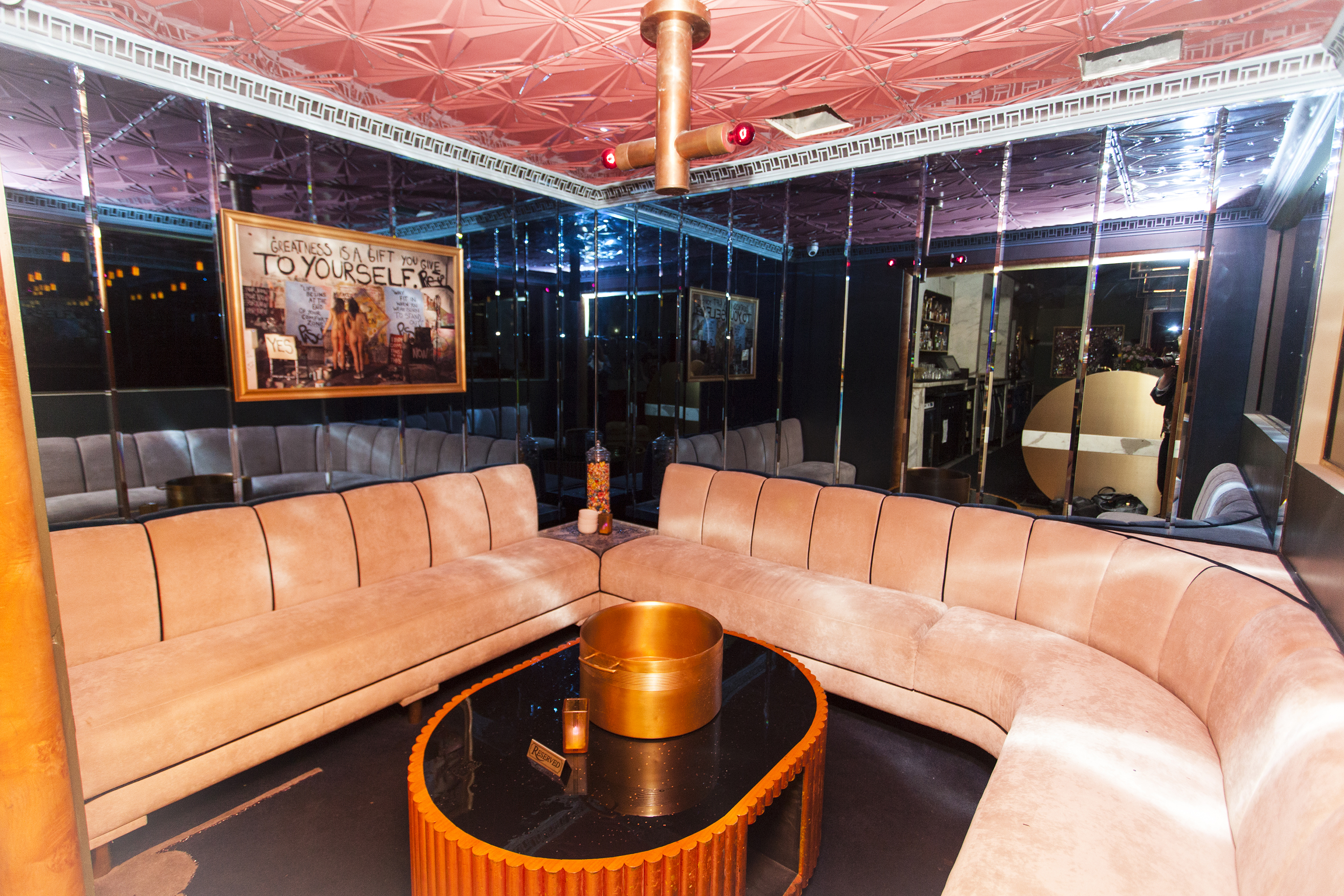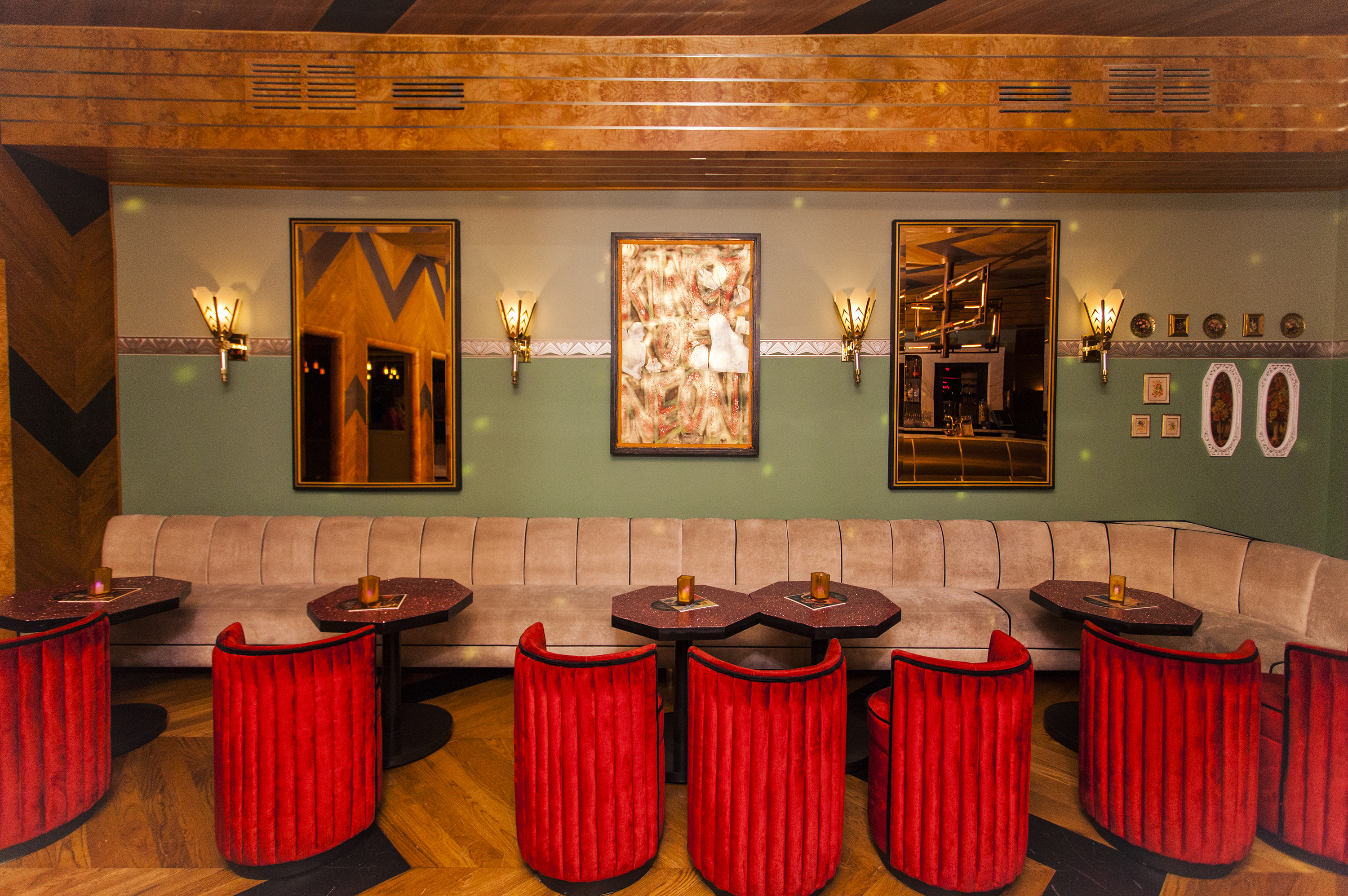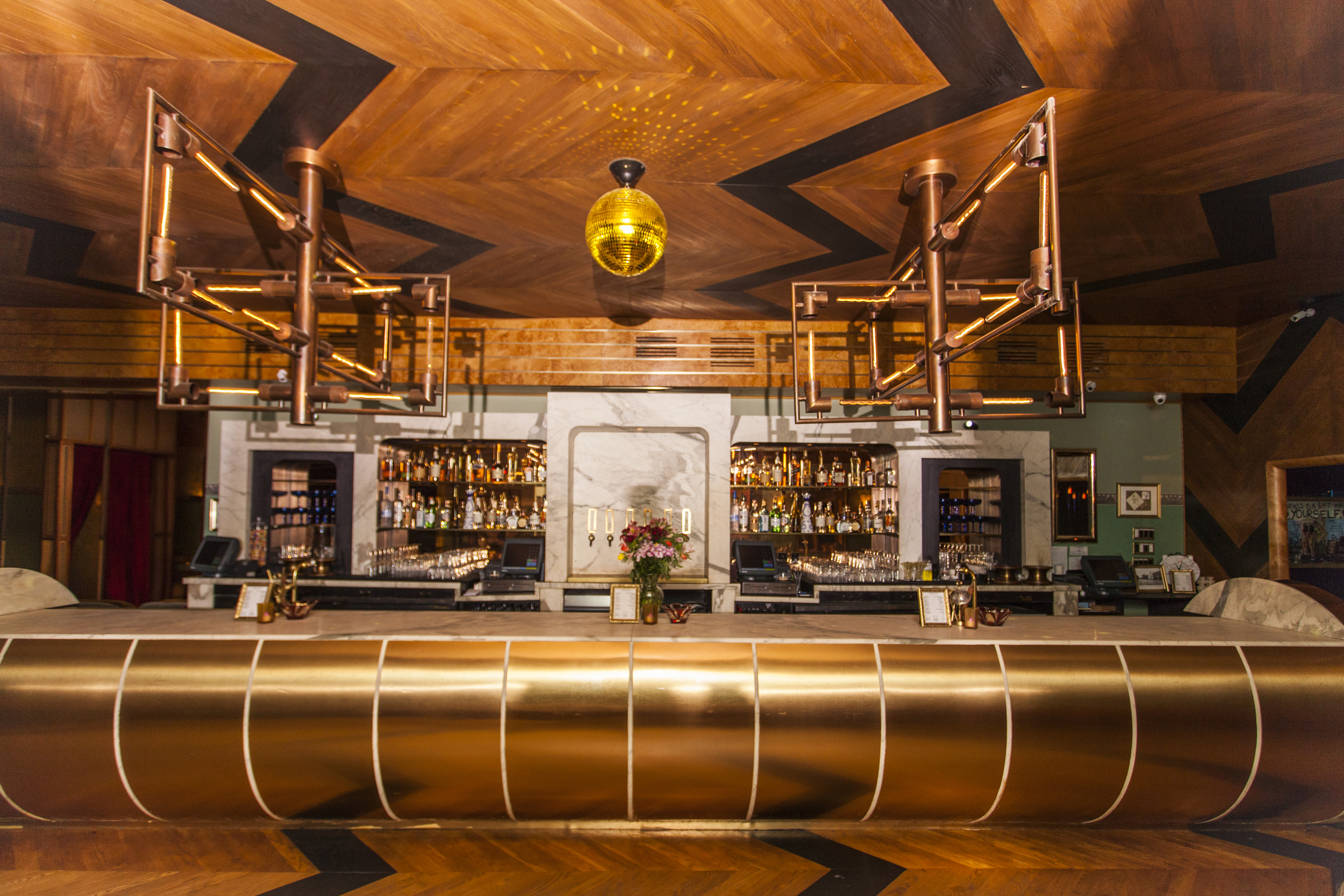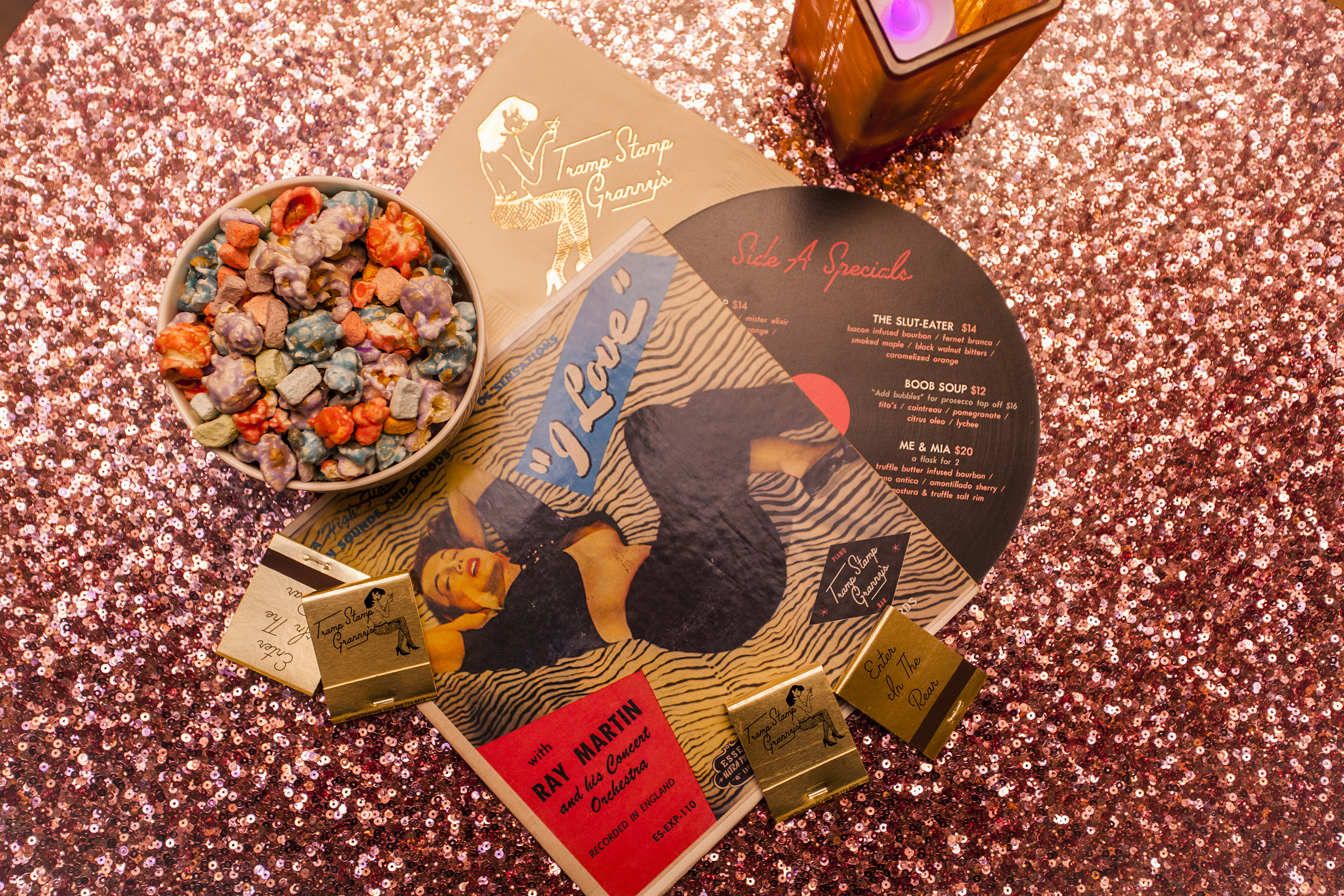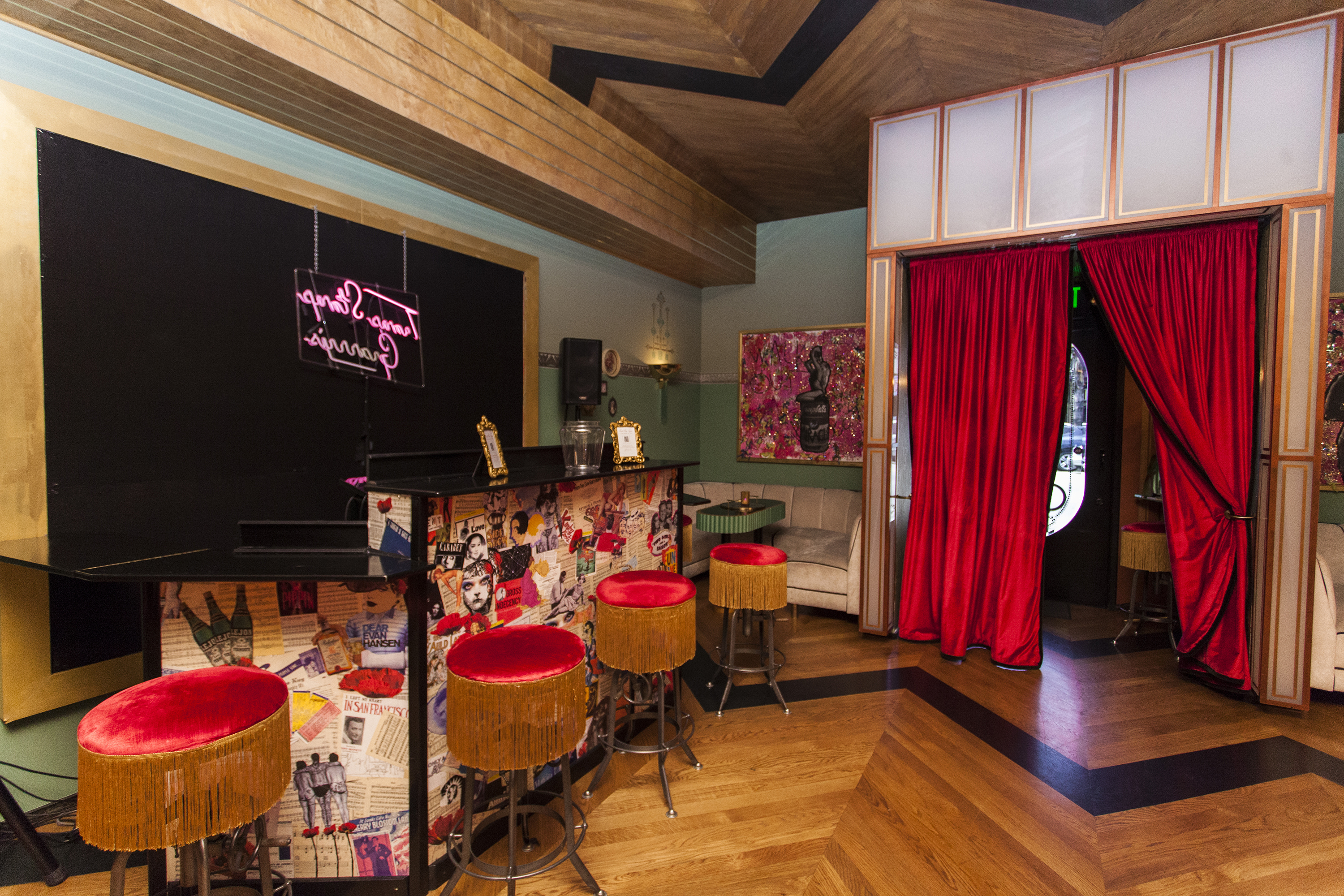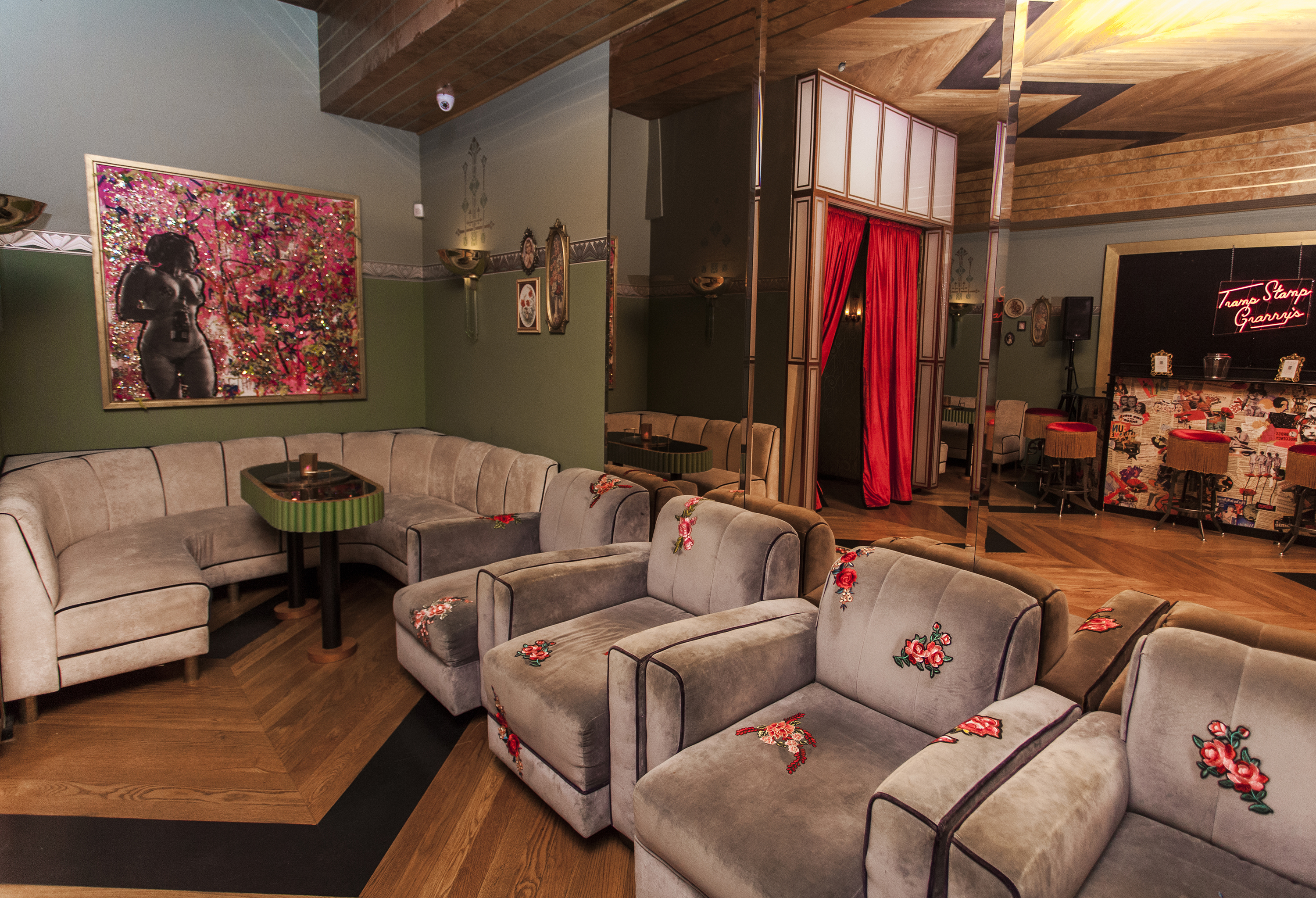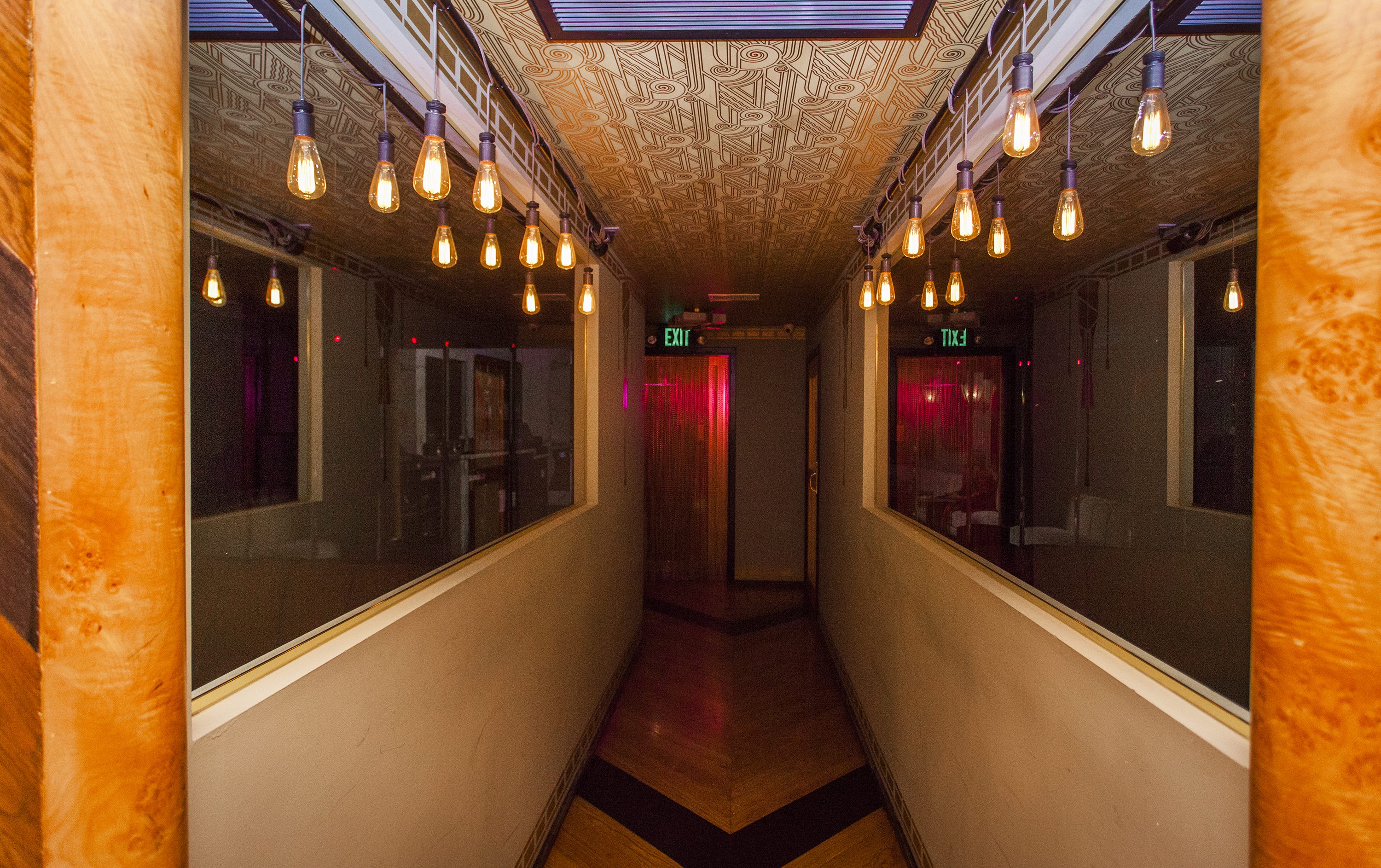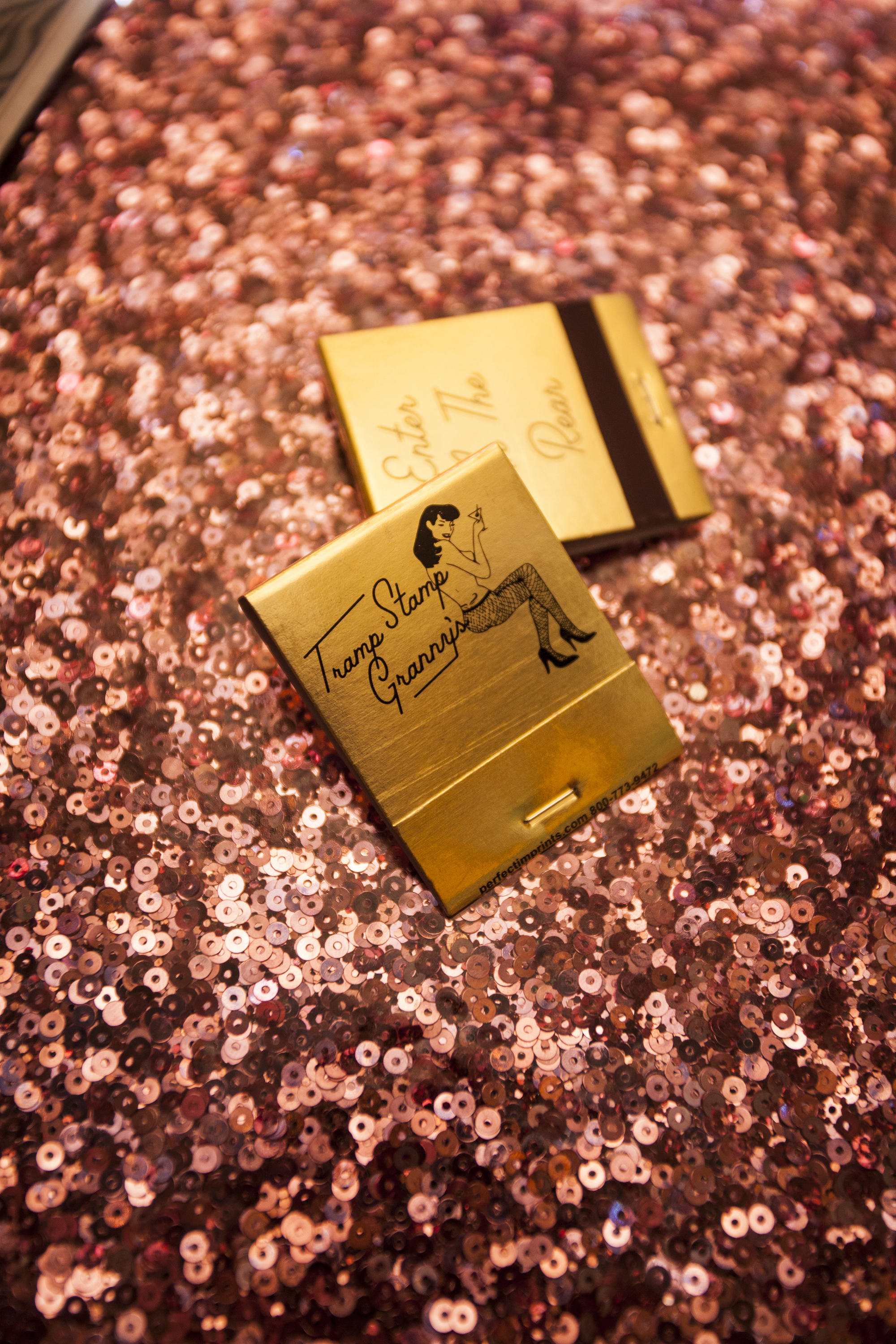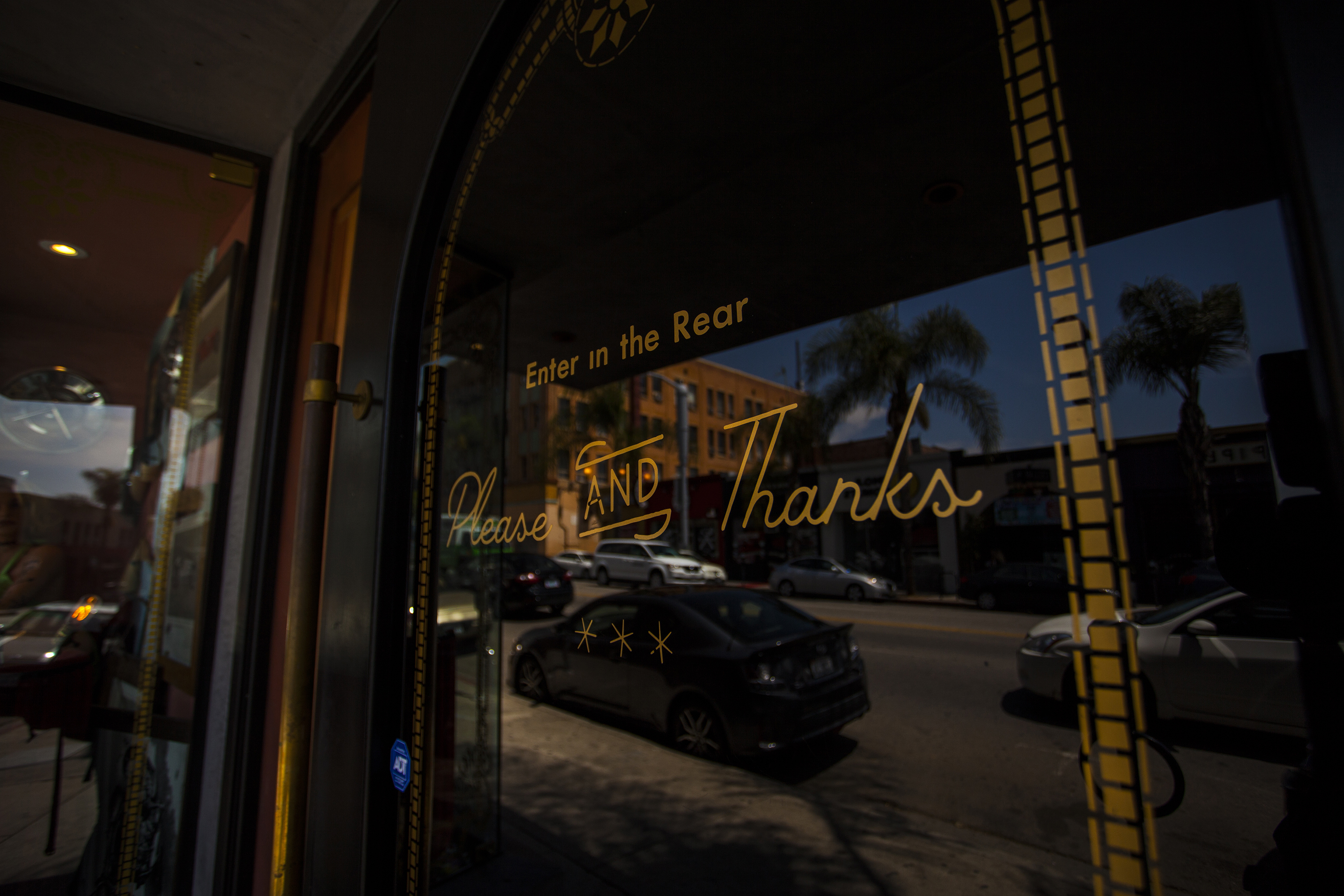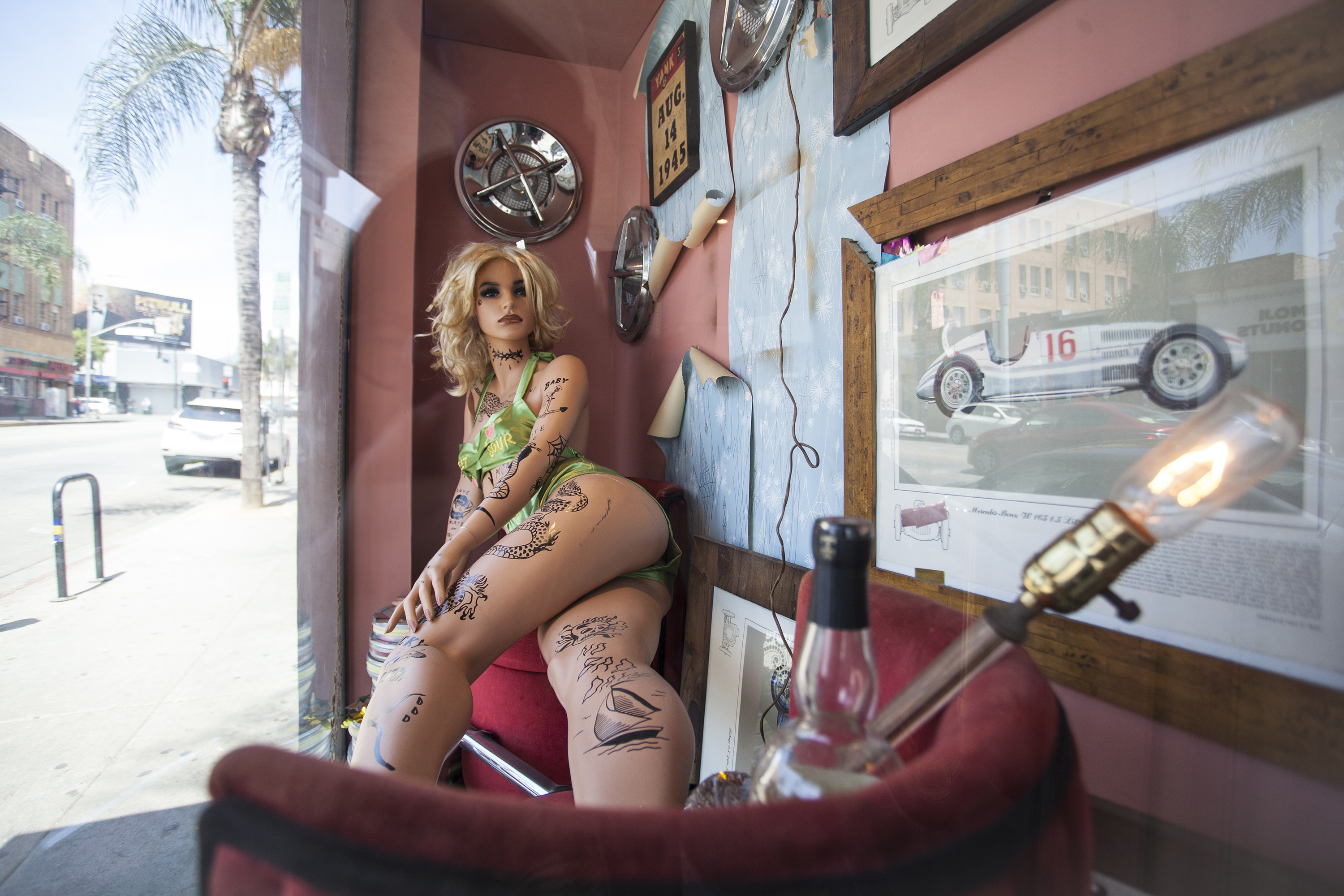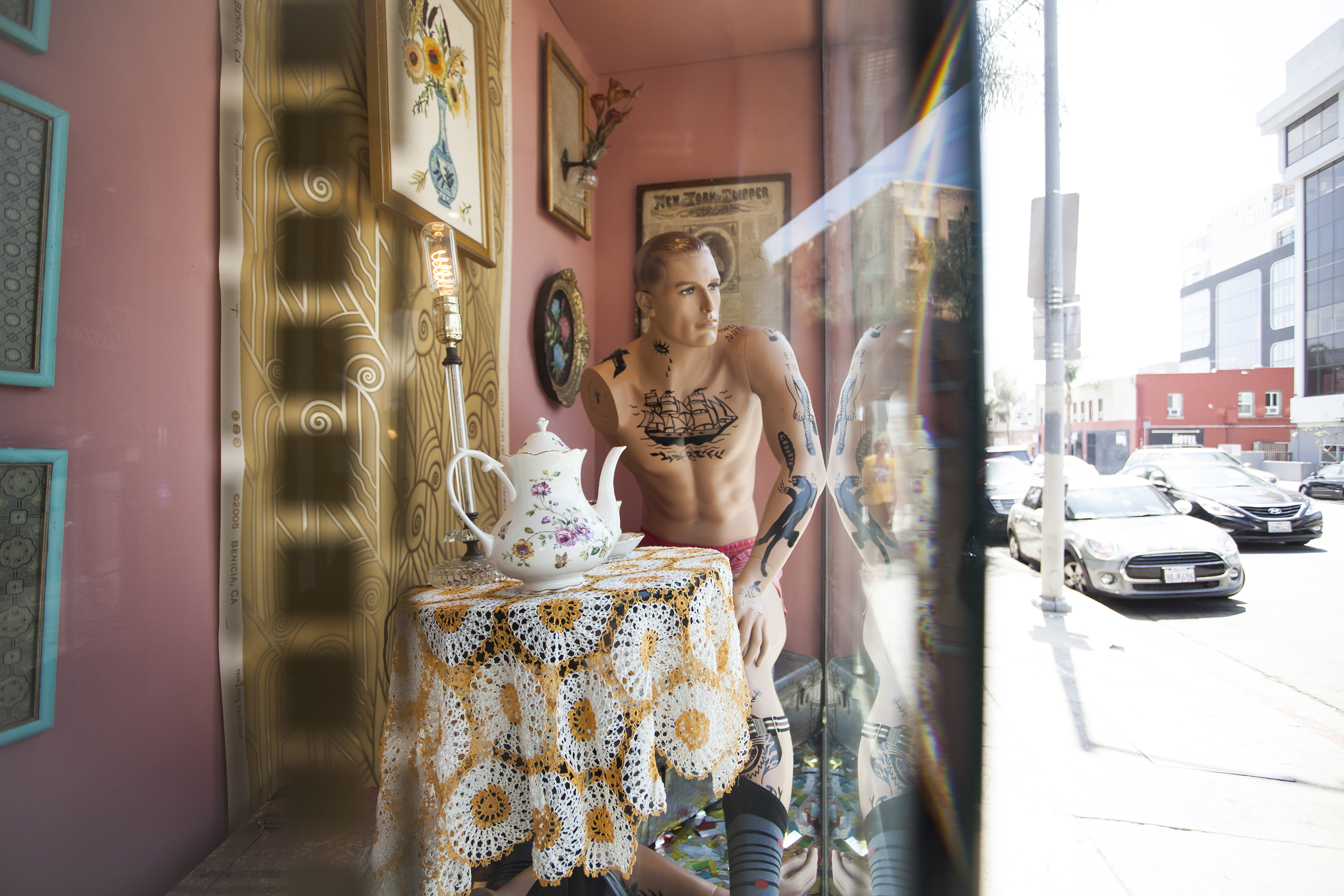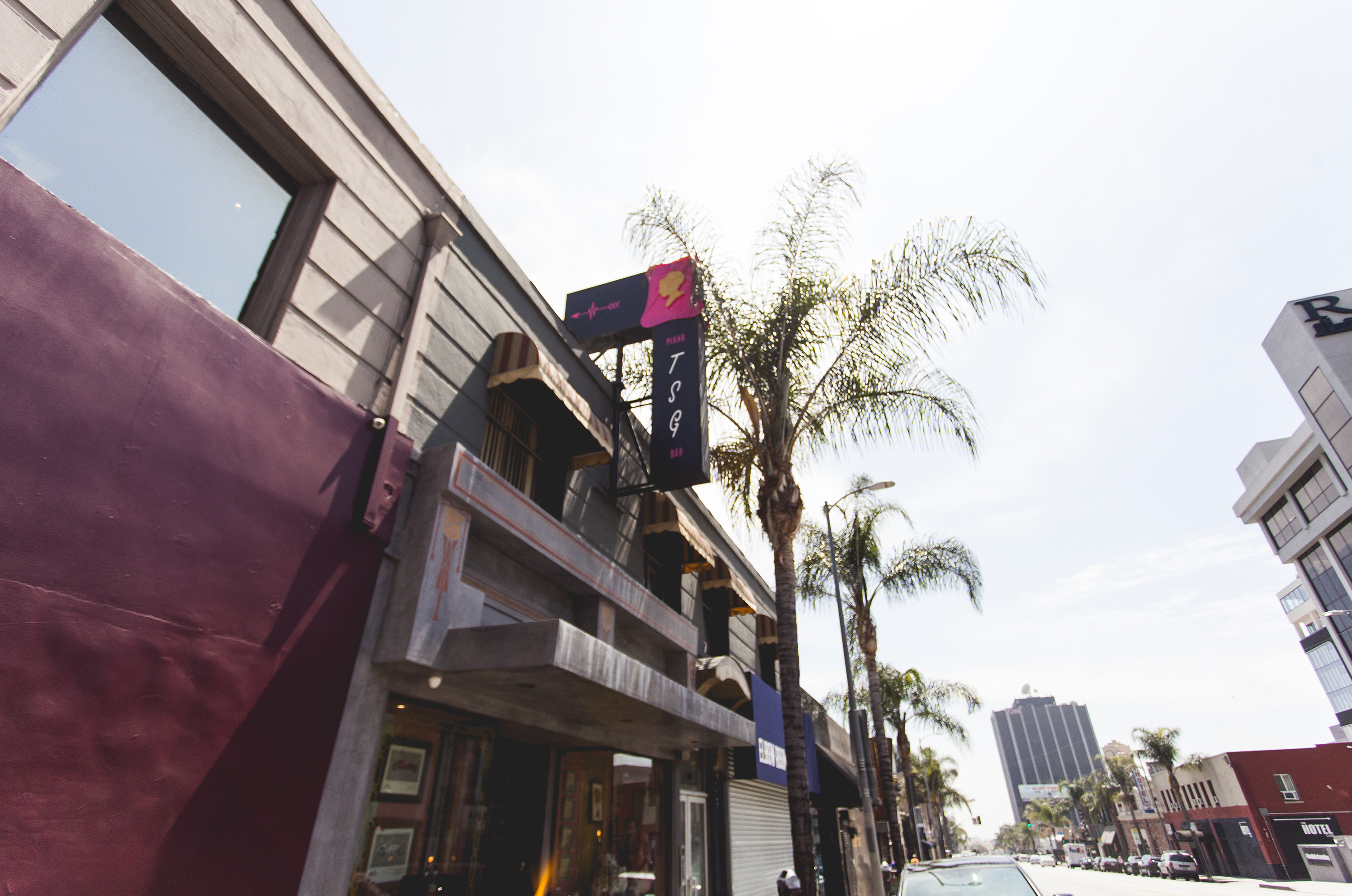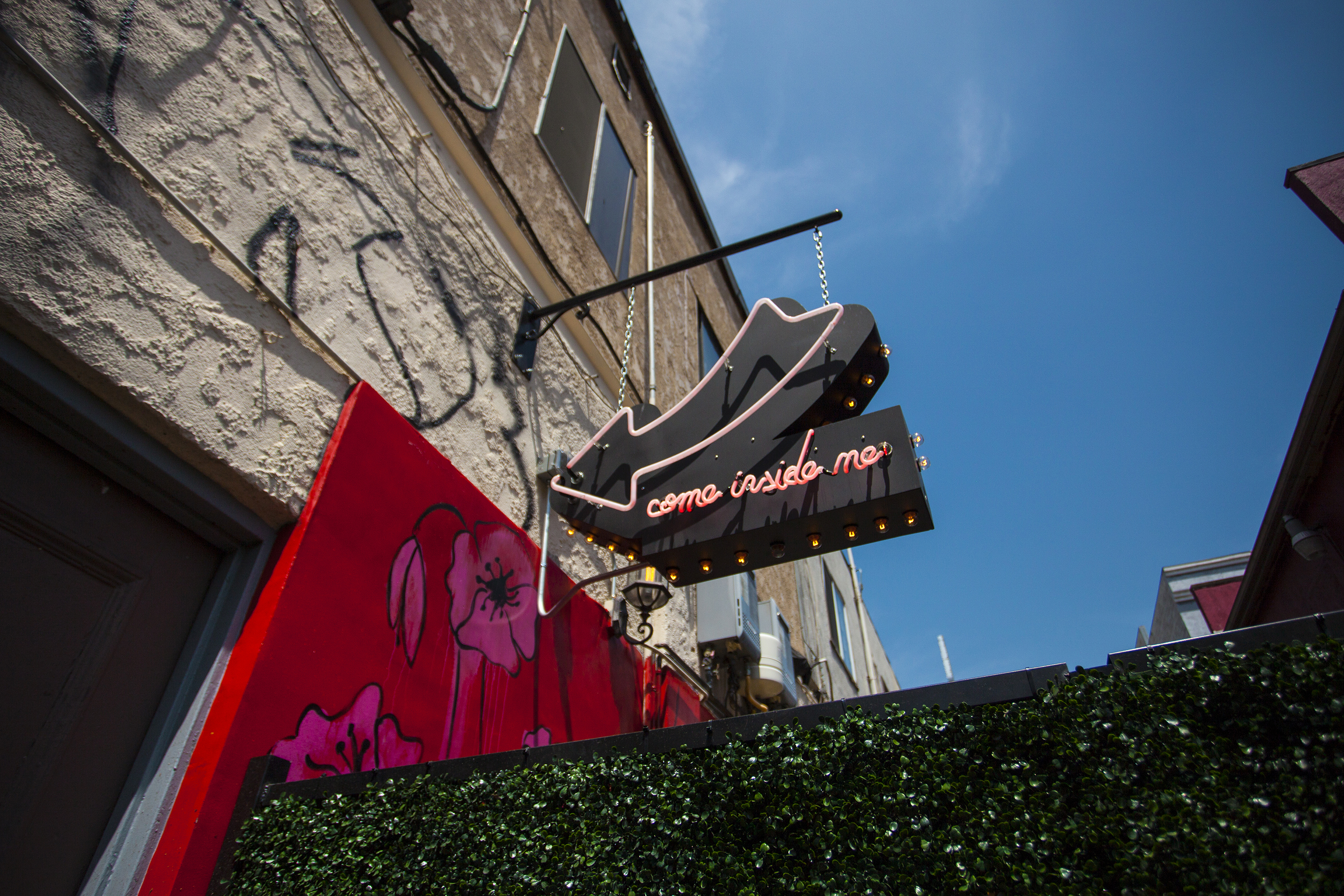 Tramp Stamp Granny's is located at 1638 N Cahuenga Blvd, open 8pm to 1am Sunday to Thursday and 8pm to 2am Thursday to Saturday.