The internet lost its collective mind over fast-food fried chicken sandwiches this week, but all we could think about was the version found in the dark corners and the bright patio of a rock-and-roll tiki den at the edge of Long Beach's Cambodia Town.
It took nearly two years, but Melissa Ortiz finally nailed it: Brined in Thai tea and slathered with a scoop of papaya slaw and fermented-chili sauce, the Bamboo Club executive chef's immaculate creation is easily the most destination-worthy chicken sandwich in the L.A. area (no shade to Popeye's).
"It's all about Long Beach, all about the flavors I grew up on," Ortiz says, "and I just use the techniques I've learned cooking through the years. It just works."
Drawing on a childhood surrounded by her Filipino cousins and Laotian best friends, Ortiz began experimenting with makrut lime and fish sauce years ago, and thanks to the city's diverse and populous Asian community, she had it all at her fingertips when she created the menu for the launch of the trendy, moody tiki bar. Now, her jackfuit ceviche tostadas and her coconut shrimp toast drizzled with house-made tamarind sauce round out a night of cocktails like the chartreuse swizzle or the Puka Punch for two.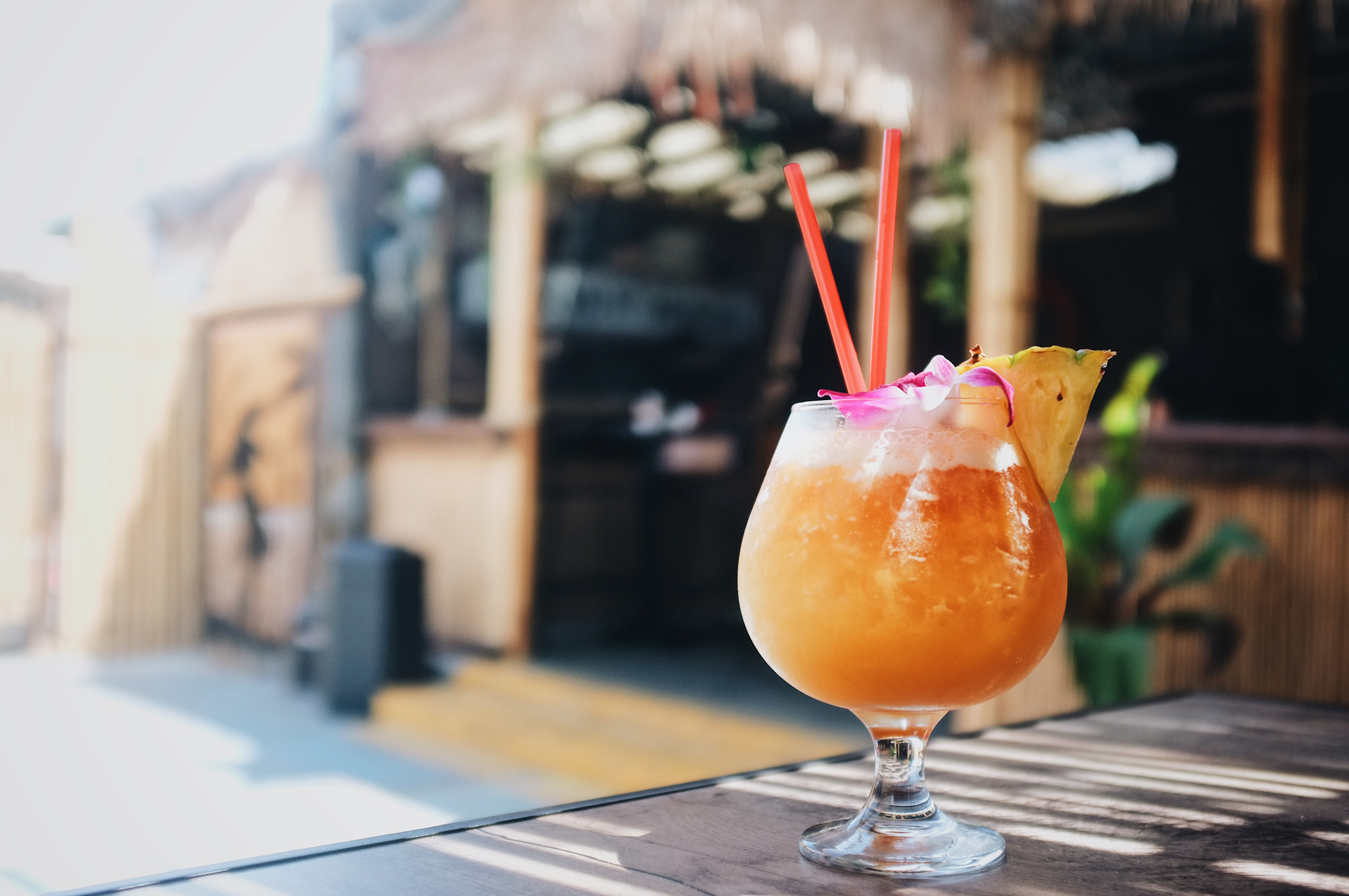 But four years of living in the South will do a number on your kitchen sensibilities, and the home of the sweet-tea–brined fried chicken helped Ortiz realize she might have something in Thai tea. An obsession was born, and two years of trials began: First she experimented with condensed milk in the brine (too sweet), then with saltwater, then with salted buttermilk, until she landed on the exact method that results in a tender, tea-tinged poultry that's got all the flavor of Thai iced tea but none of the overt sweetness.
It begins with steeping loose Thai black tea leaves, picked up from the Cambodian market around the corner from the bar; Ortiz presses the tea leaves to maximize flavor, then brines the chicken in tea, saltwater and ice, letting the flavor soak in overnight.
The next day, the chef toasts additional tea leaves and adds them to buttermilk—and despite the soft sweetness somehow imparted, there's no condensed milk used at all. The pieces get dredged through seasoned self-rising flour, then fried and slid onto a brioche bun with house-fermented chili sauce and a tart and tangy papaya-and-cabbage salad, making for one of the best $10 meals we've found all year (and it's all that and a side of fries, too).
But there's a catch: The woman who's spent years staging and working in kitchens as far as the South of France and as near as Mélisse, the Peninsula Beverly Hills and Connie & Ted's is also a member of the armed forces, and on October 1, she deploys to Afghanistan and leaves Bamboo Club behind—at least for a year.
While Ortiz is overseeing the menu of an American embassy, her tiki-bar sous chef, Dan Nunez, will be taking the reigns with a menu all his own. Of course, once you unleash the genie—or this Thai tea chicken sandwich, which makes all our dreams come true—it's hard to put it back in the bottle. Word's spreading fast that this item is now Bamboo Club's signature, and it looks like though the menu will change, it's racked up enough popularity that it will stick around with Nunez.
As to Ortiz, who'll be cooking at Bamboo Club through September: We haven't seen the last of her.
"You know, life can change and in six months I could have a whole other idea," she says, "but right now I think that I'm ready to come back and run my own thing."
The Bamboo Club is located at 3522 E Anaheim St in Long Beach, open daily from 11:30am to 2am.