You know that giant plastic jug you've got hanging around? The one full of spare change? Well you can skip the Coinstar, because this weekend, there's a new place to cash in all those quarters and it's far more fun than the front of your local supermarket.
Otium chef and French Laundry alumnus Tim Hollingsworth just flipped on the lights and power cords at his new restaurant, bar and arcade-heavy hangout spot, Free Play, which perches on the second floor of Exposition Park's new food hall, the Fields LA.
It's probably the college bar you wish you had—if you're at USC, lucky you—but Free Play is also attached to the LAFC Banc of California stadium and just next to the Coliseum, making it a solid spot for pre- or post-game drinks, a serious double cheeseburger or a round of Galaga.
When you're not hitting up the change machines for tokens stamped with Hollingsworth's profile—no, the games aren't actually free at Free Play—and you're not tackling high scores on Ms. Pac-Man, Street Fighter Alpha and Star Trek pinball, you'll most likely find your way to one of the 200-or-so seats for a view of the game via flat-screen and some classic comfort food.
The menu, which is also overseen by chef de cuisine Lynne Tolentino, is packed with standard bar bites and snacks—Frito pie, fried pickles, deviled eggs, buttery hush puppies, bags of roasted nuts, fried chicken wings, tri-tip nachos and giant pretzels—with a burger and a few sandwiches. But because this is Tim Hollingsworth, the menu doesn't end there; there's also a selection of gourmet vegetable small plates—such as charred broccolini with garlic breadcrumbs, or pan-toasted gnocchi with radicchio—plus a handful of mains like harissa chicken with garlic confit, and prawns in a coconut-ginger broth, and braised pork shank with mashed potatoes.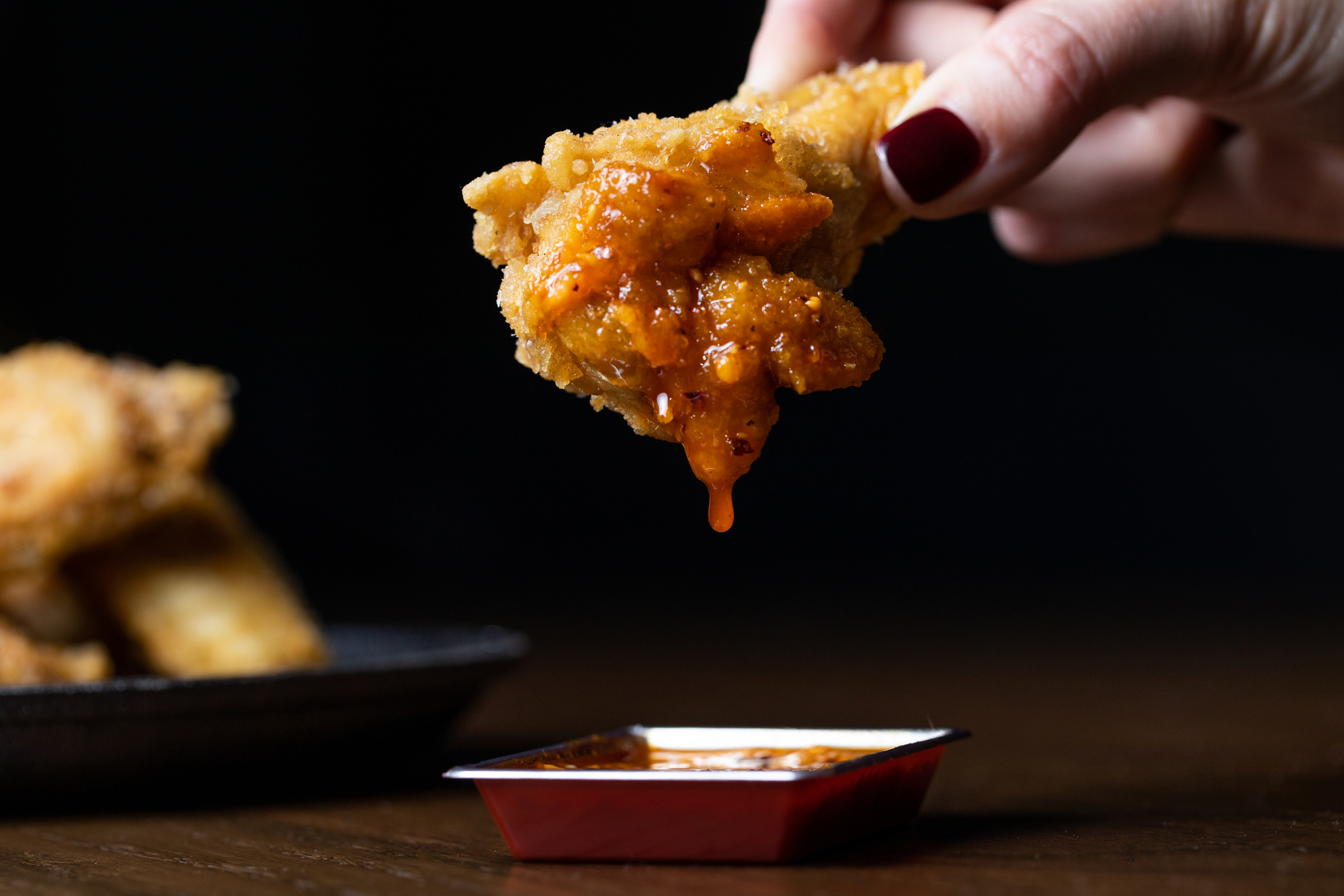 Look out for brunch, where you can expect dishes like chicken and waffles made with Hollingsworth's recipes from his fried-chicken food stall downstairs, C.J. Boyd's.
There's a bar downstairs in the food hall, which also sports cocktails by Julian Cox and Nick Meyer, but Free Play's menu is a little more playful, with options like the Melon Dollar Baby (made with gin, sake and watermelon) and the Macho Man Shandy Savage, a pilsner shandy made with mezcal, peach and peppers, then garnished with a Slim Jim.
Give 'em a sip to the tune of vinyl DJ sets, or while checking out the retro-inspired lounge area, which comes complete with leather couches, a TV, a beer fridge and a forthcoming video game setup for tournaments.
Take a peek at what more Free Play has to offer, here, then stop by and play a game or six: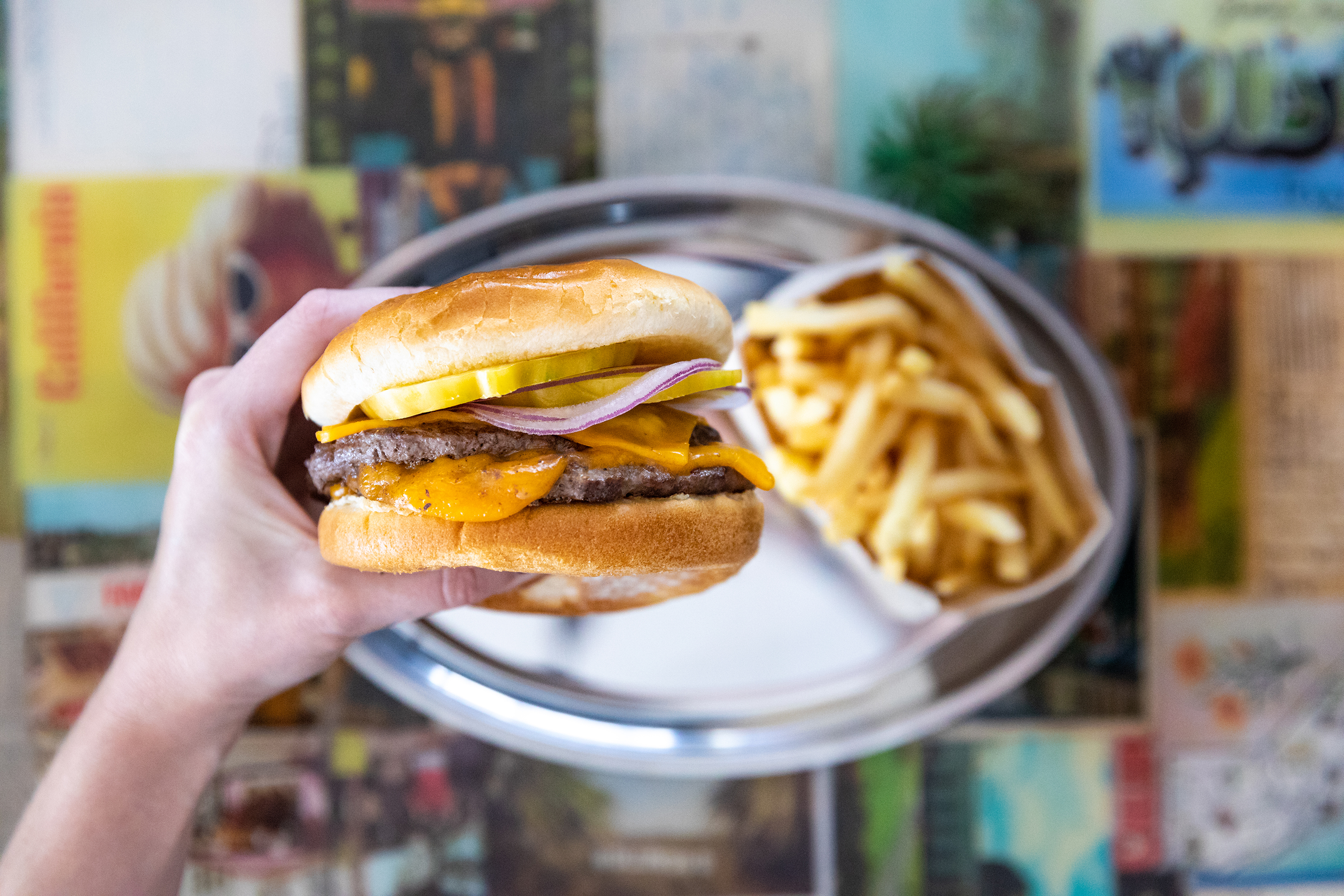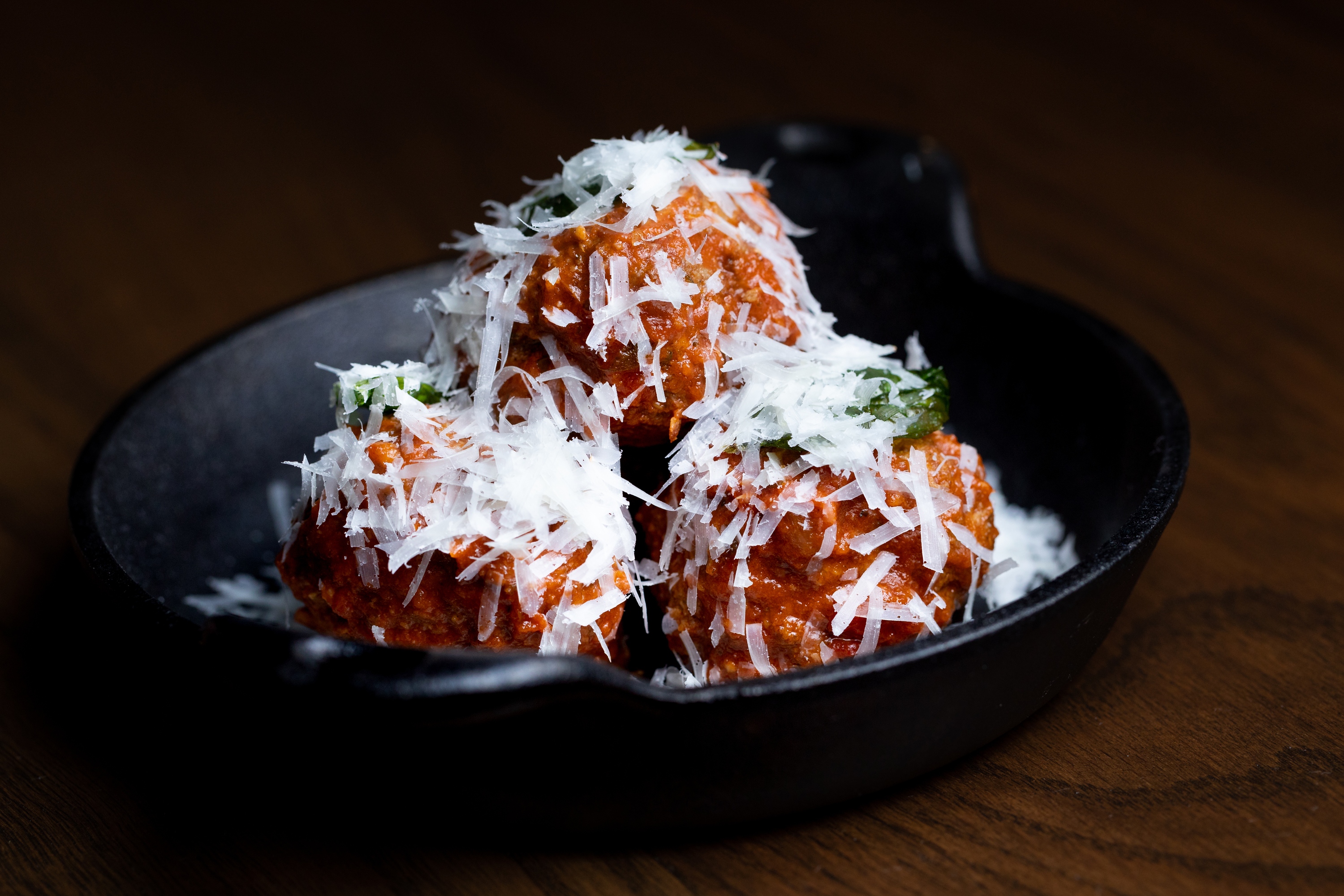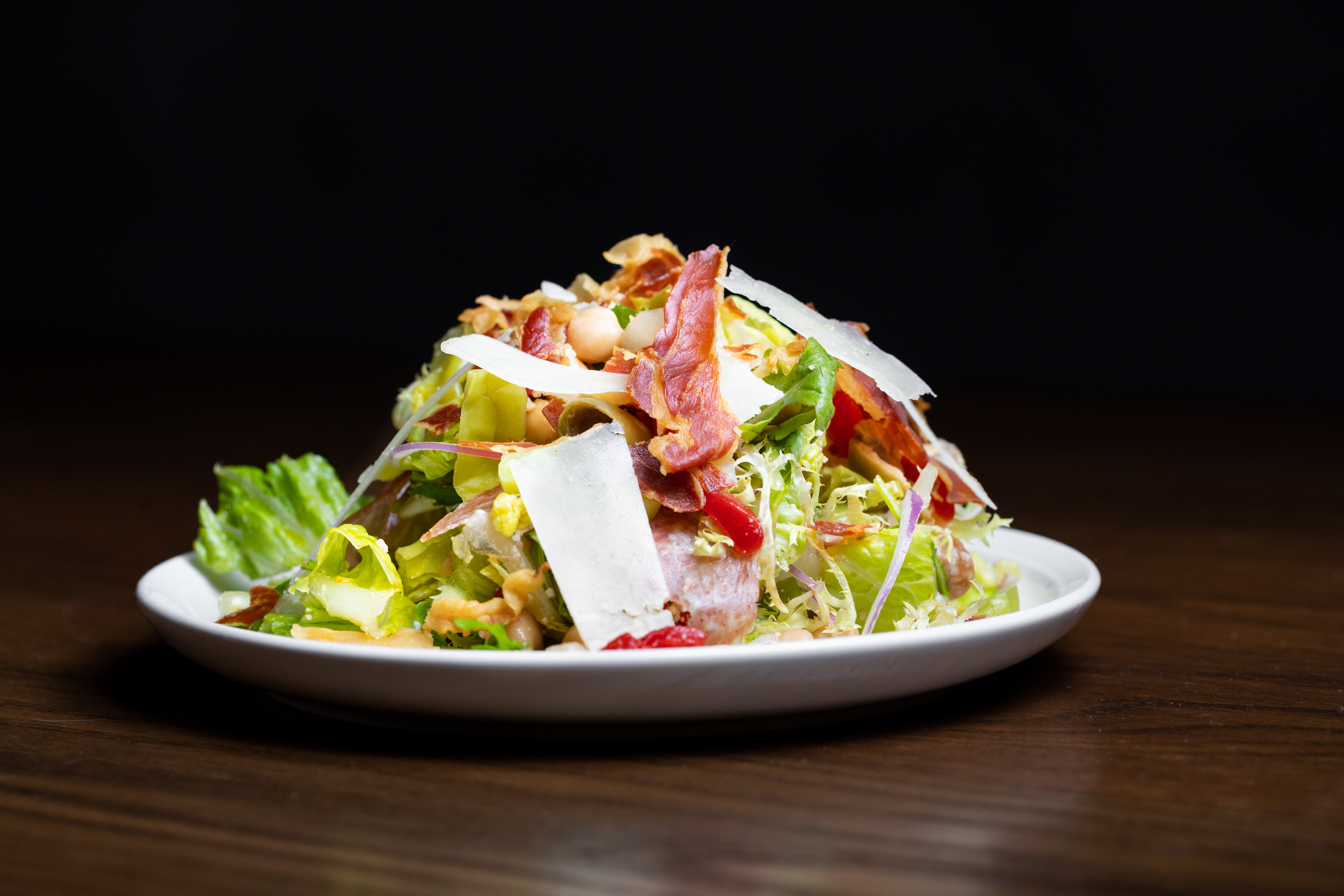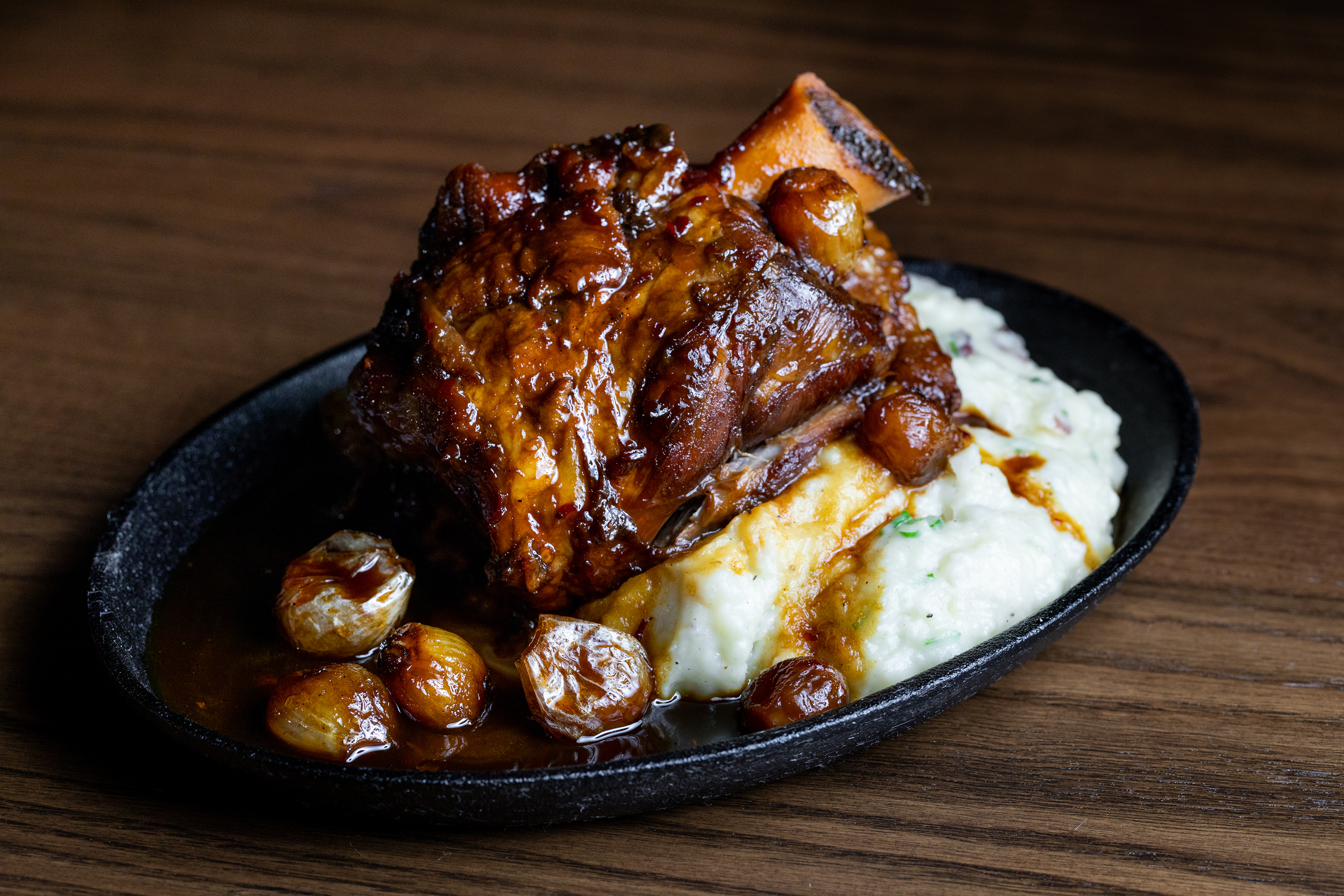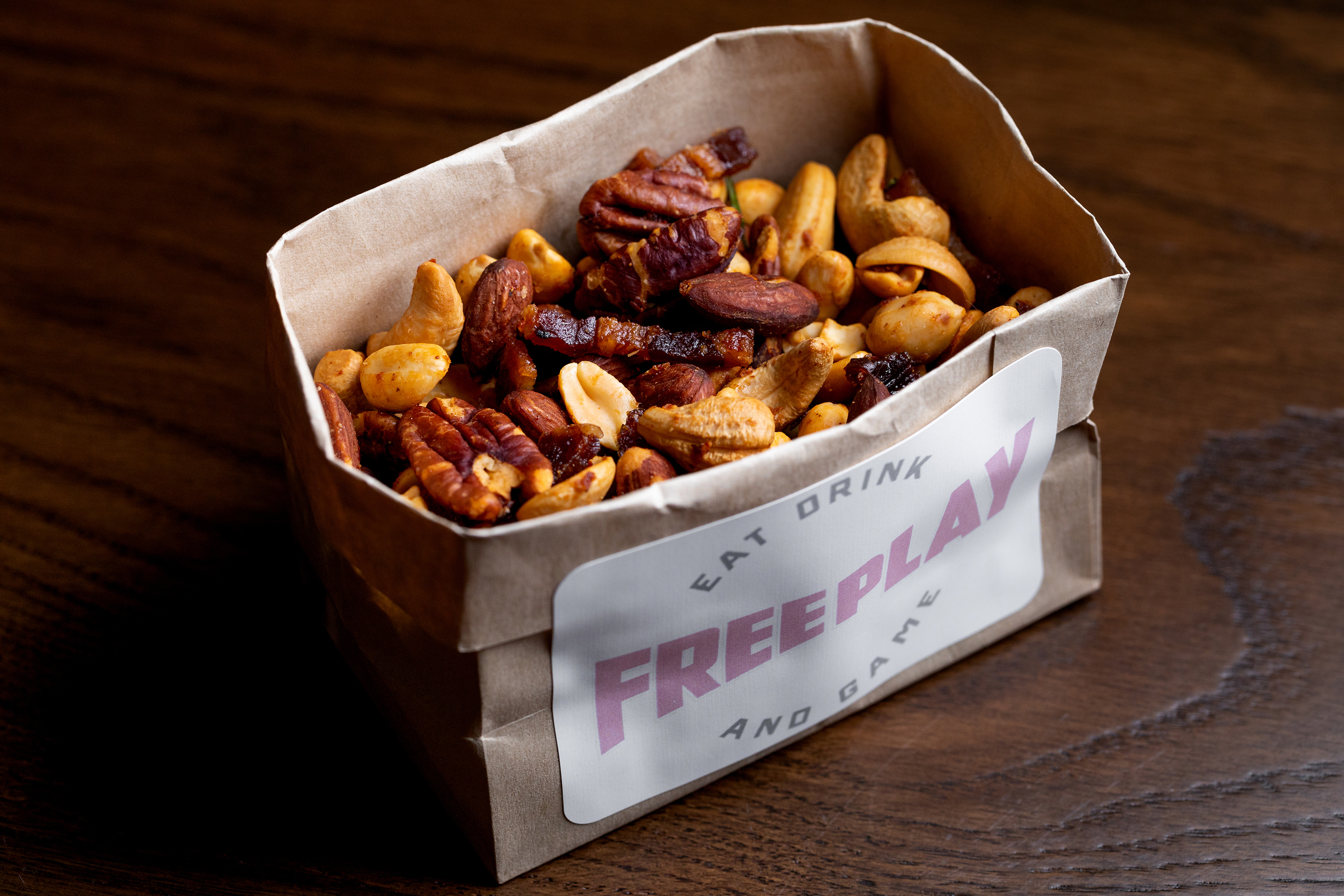 Free Play is now open on the second floor of the Fields LA food hall, located at 3939 S Figueroa St. Find it open from 5pm til late on weekdays, and 11am til late on Saturdays and Sundays.