The sun-drenched, Brooklyn-inspired Lupetti Pizzeria has it all: a verdant patio, enormous pies, chicken parm plates, sandwiches, olive oil cake and gelato—all the trappings of a neighborhood slice shop, complete with decorative cans of imported tomatoes and enough Sicilian olive oil to sate a nonna. But the Arts District's new pizza go-to has a little something up its sleeve, and it comes not by way of New York or Italy, but Japan.
Hidden behind a nondescript door to the right, In Sheep's Clothing is a whole other world of cool. Inspired by Japan's kissaten, audio-focused lounges and coffee shops, L.A.'s new hi-fi cocktail bar is an eclectic listening lounge and drinking den where the Japanese whiskey pours to experimental jazz records that spin on vintage turntables.
"Our philosophy on everything in this room is first of all to provide a haven for people," says bar manager Devin Whittaker. "Someplace where people can come and not be on their phones, can find some sanity in this crazy world right now, and listen to music they've never heard before."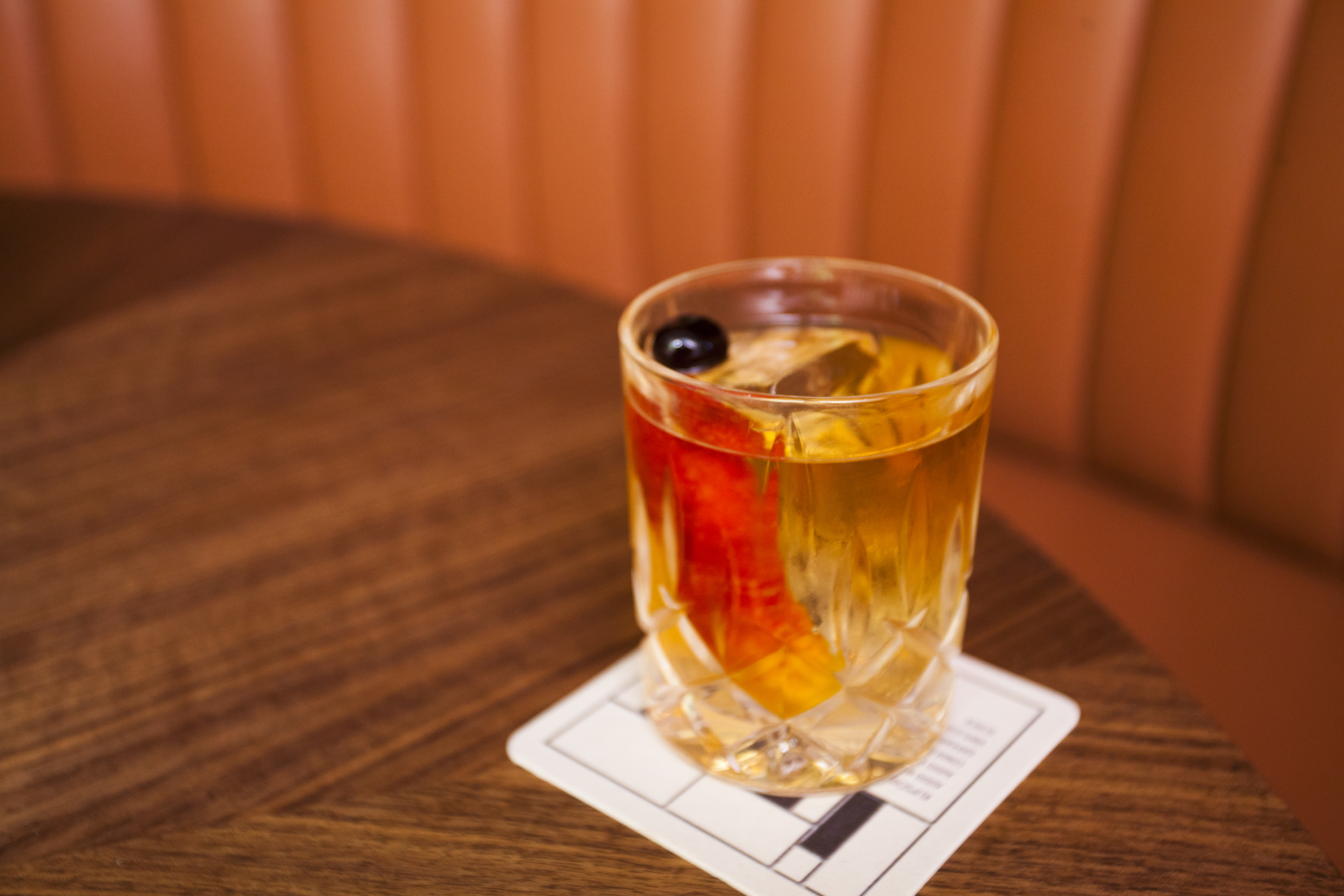 In Sheep's Clothing is the latest from Bryan Ling—who's also behind No Name on Fairfax—with a heavy assist from creative director Zach Cowie, the Emmy-nominated music supervisor behind Master of None. When you visit, whether you're hearing Neil Young live, Japanese techno-pop or jazz flute, you can thank Cowie, who not only helped design the space but curated two distinct, all-vinyl playlists—one for daytime, one for nighttime—and jumps behind the bar to DJ at least once a week himself.
In keeping with the roughly 1,500 records spinning, the concept rotates throughout the day. As early as 9am, guests pop in for Counter Culture coffee in the form of cold brew on draft, drip and single-origin pour-overs sipped alongside daily-delivered pastries from Friends & Family, which makes for an impressive spot to host business meetings and solo work—and yes, there's Wi-Fi. Natural wood tones, cork floors and the intimate setting feel breezy and relaxed, while the 50-person capacity keeps things spacious.
When daylight begins to dim, service switches over to a full bar program of natural wines, Japanese whiskeys, sakes, mescals and some thoroughly thoughtful cocktails. In the evening, tea lights illuminate large circular booths and midcentury modern tables topped by cards courteously requesting conversations be kept to a low volume—and photos, lest you want to show the world how cool you and your new favorite bar are, are highly discouraged.
"We'd like people to experience it live," says general manager David Heath. "It's really kind of a sanctuary."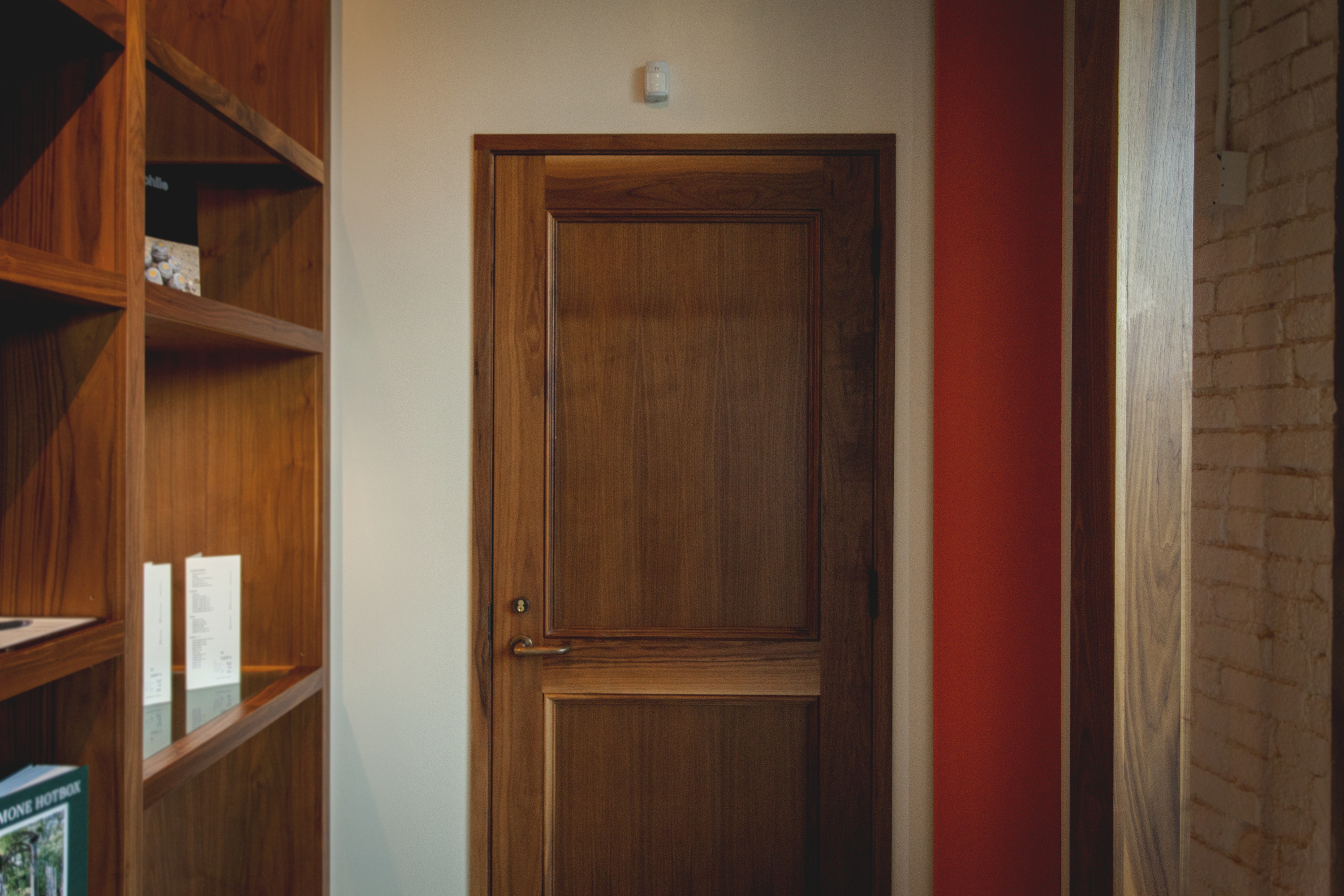 If you can't locate the bar, just enter Lupetti, turn to the right, then head through this door.
Everything here is meticulous. The cocktails, helmed by Whittaker, balance just-so: White rum pairs with nettle tea, dandelions and fennel pollen; the cherry notes of Maurin blend with tobacco bitters and Japanese pure malt whiskey for a light, considered take on an old-fashioned. The A/V hardware list alone is worth a visit from gear heads: The turntables are clones of Cowie's main turntable at home—Garrard 301s from the late '50s—and, as it is for most hi-fi audio restorations, building them was an expensive and detailed process. First he sources the motor units from the UK, then a specialist in Idaho does the mechanical restoration while someone in Germany builds the plinth—the wood box that houses each unit—and another guy in Germany makes the tonearm. It is, like just about everything in the bar, a true labor of love.
These channel to a rotary mixer from Condesa Electronics out of Australia, which all goes up to an Audio Note preamplifier made in the U.K., and that signal is split to two amps: an Audio Note Jinro Shochu, and a Line Magnetic 218. If you forget, don't worry—the gear's listed on the coasters. It's a point of pride, and the final product of nearly a year of building and planning the bar's acoustics.
A pair of 1973 Klipsch speakers, from Cowie's own collection, have no back and must be placed into corners. Accordingly, the duo designed walls to amplify their output, and cork floors and reclaimed-wood walls to absorb ambient sound. It is, in essence, a tucked-away corner for the audio-inclined. Especially Cowie, one of the industry's most sought-after music supervisors.
"In that job [as music supervisor], I'm serving a story," he says. "I have to tune my ears to the world this director wants to create—which is less about my own taste versus me coming up with the good version of the puzzle piece that finishes this [project]. I very rarely get to put what I'm listening to in the moment, and that's the fun part for me: Each day I come [to In Sheep's Clothing] I can say, 'I just got this in the mail, let's all check it out.' It's why I do every job I do: to just share stuff I think is great."
Our guess? You'll probably dig it, too.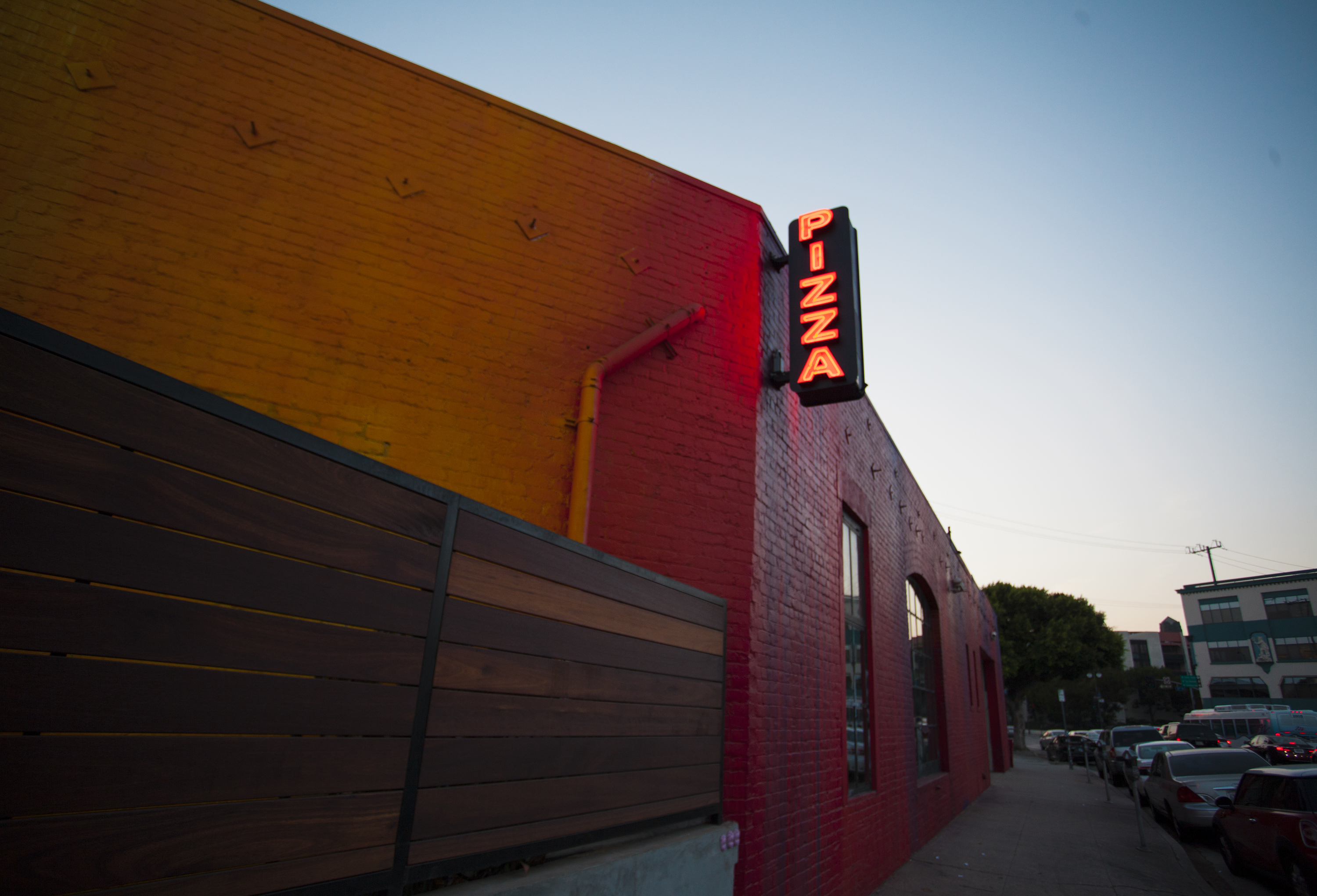 In Sheep's Clothing is located at 710 E. 4th Pl. within Lupetti Pizzeria, open from 9am to midnight Wednesday to Monday.