If you were hitting up your local convenience store and the hot dogs and oranges started smiling at you, how would you react? Well, you can find out because British artist Lucy Sparrow has done exactly that with an immersive art installation at the Standard, Downtown L.A.—and the result is absolutely adorable.
Sparrow Mart marks the fifth and largest of Sparrow's felted supermarket facsimiles. All 31,000 objects in the market are handmade, painted and signed by Sparrow—and, yes, every single one is for sale. The pop-up installation opens today on the second floor of the Standard and runs through August 31, Tuesday through Sunday from 11am to 9pm.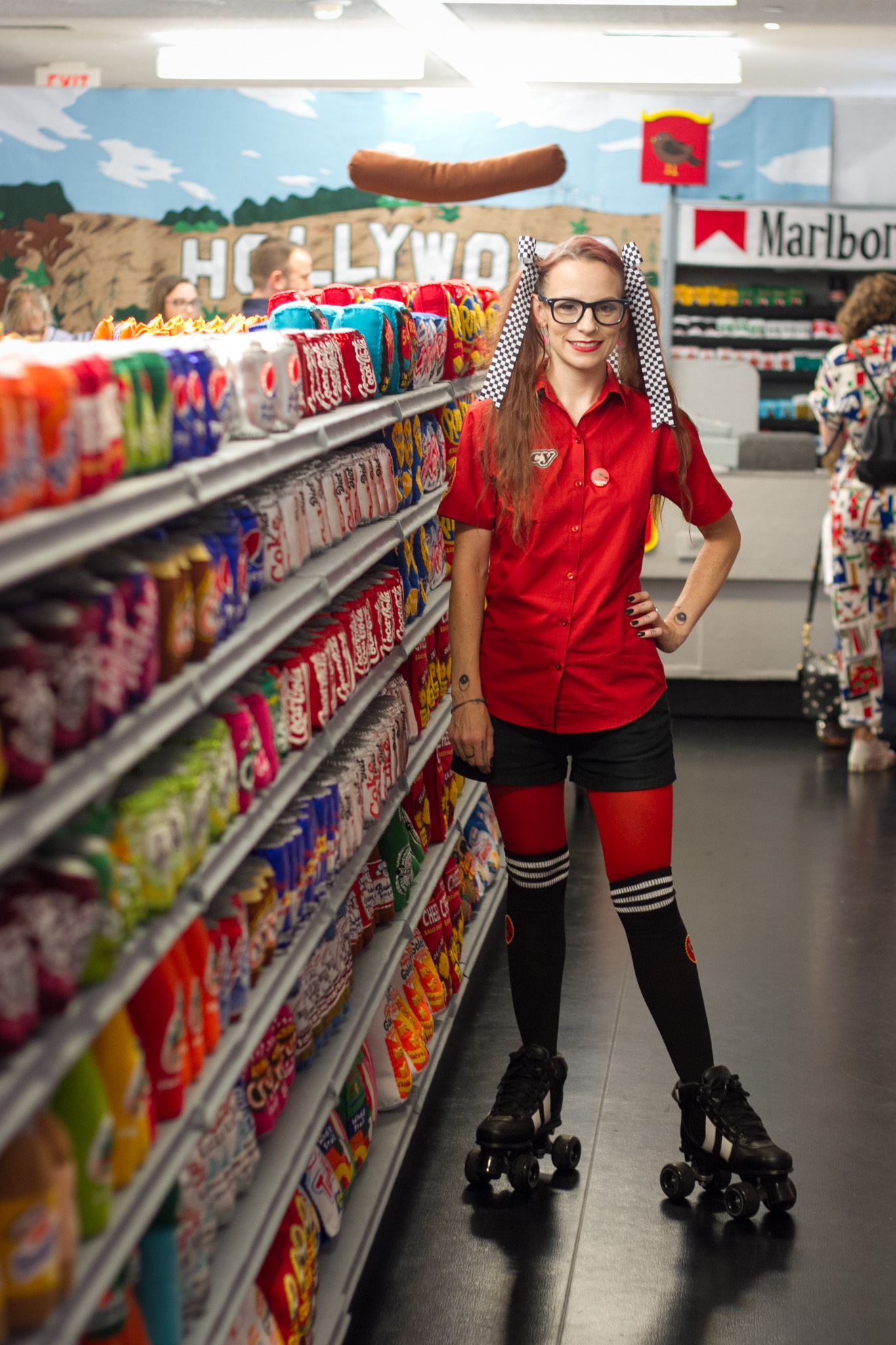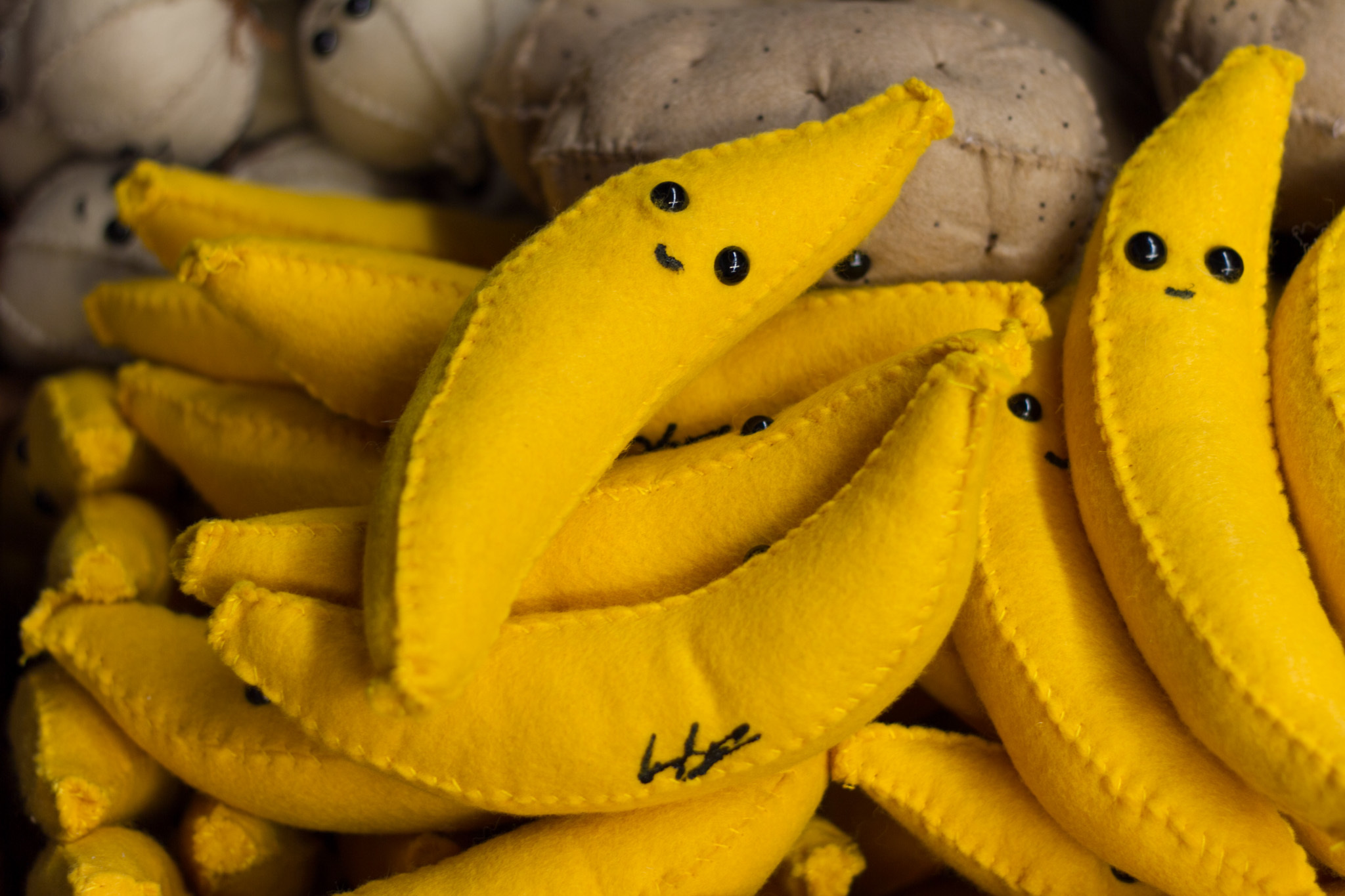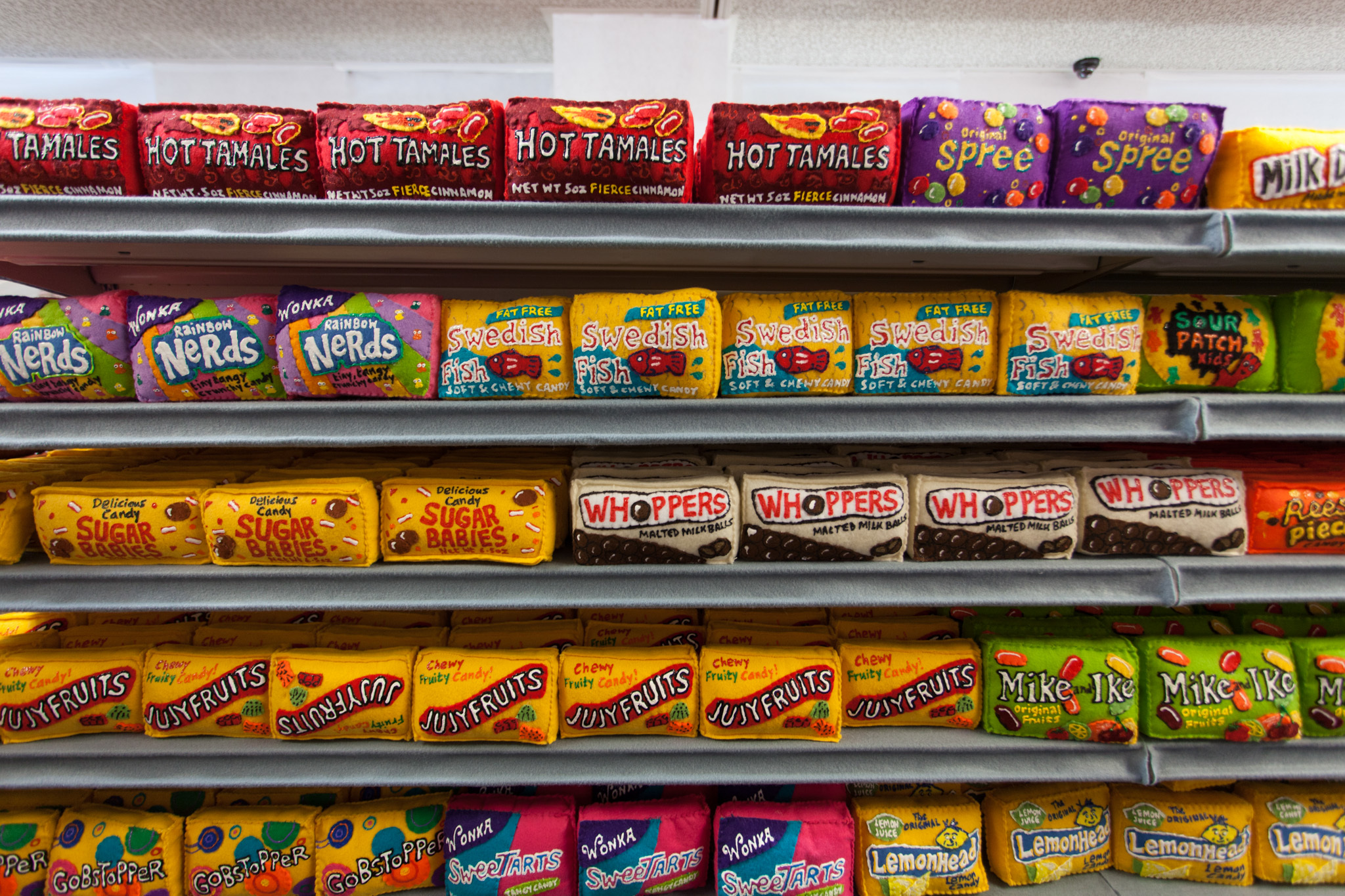 As you brush past the wall of liquor bottles and around the produce section, you'll start to put together a fun narrative that runs throughout the pop-up: All objects modeled after something once alive—fruits, vegetables, raw meats—have eyes. For Sparrow, it's a way to imbue some of her pieces with a bit of character. "All potatoes have eyes, but it depends how far apart the eyes are, how close together they are; each one has a different personality," she says.
For the L.A. edition, Sparrow tapped into some of our regional staples—avocados, beans, hot sauces—to stock her felted shelves. One notable L.A. absence? Health foods. "I haven't done a lot here because I find a lot of the packaging really boring—because it has to, you know?" she says. "It can't have bright colors and then be like, 'natural.'"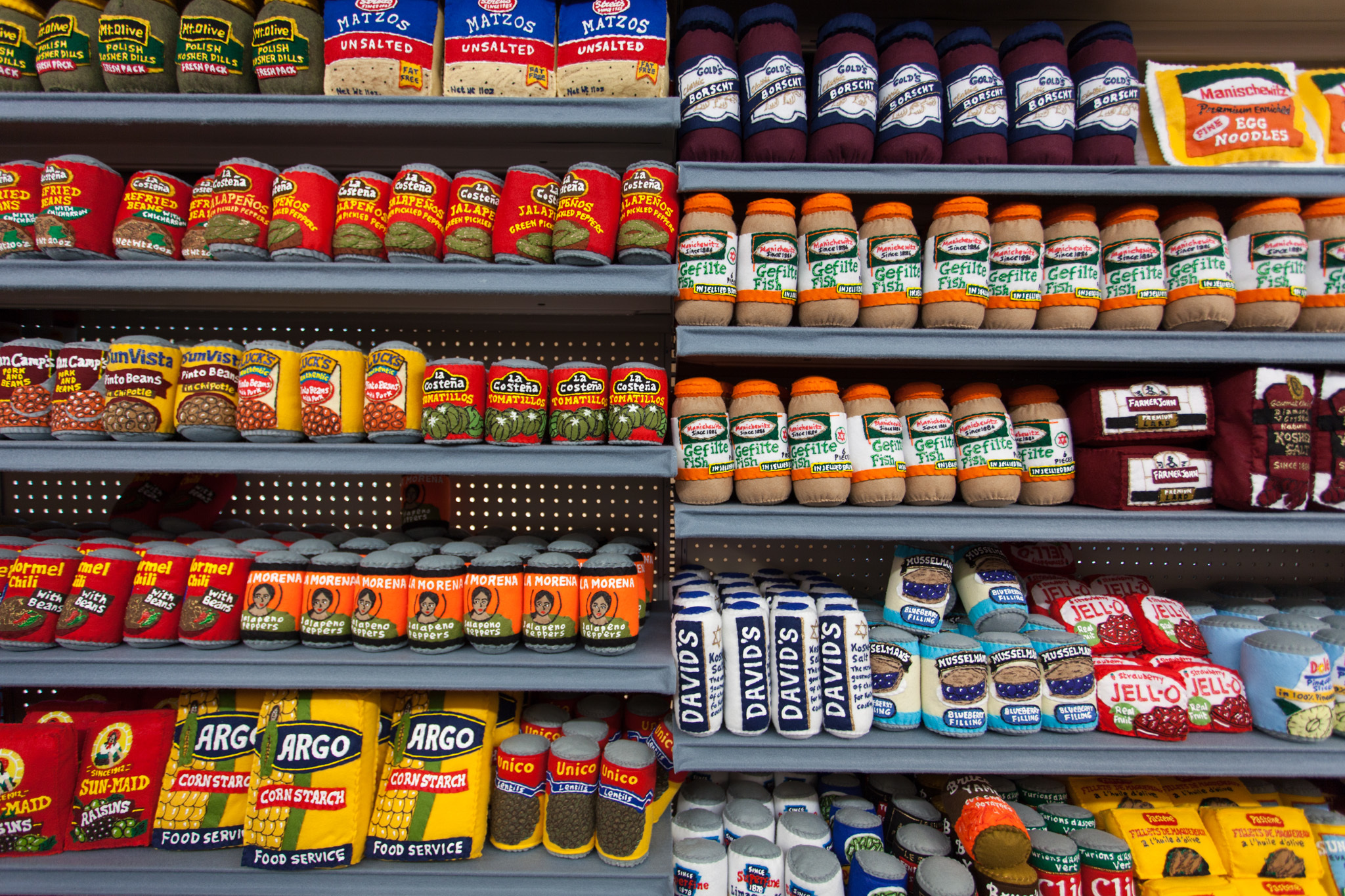 The average grocery items range from $20 to $30, though you'll find objects starting at $1 and as high as $40,000—for an entire shelf of seafood critters. Even Sparrow admits she wouldn't be able to resist stocking up on some of her felt creations. "The fruit and veg, or the meat fridge—they're just so cute," she says. "They're cute and they don't necessarily know their fate at the same time. They're sort of doomed."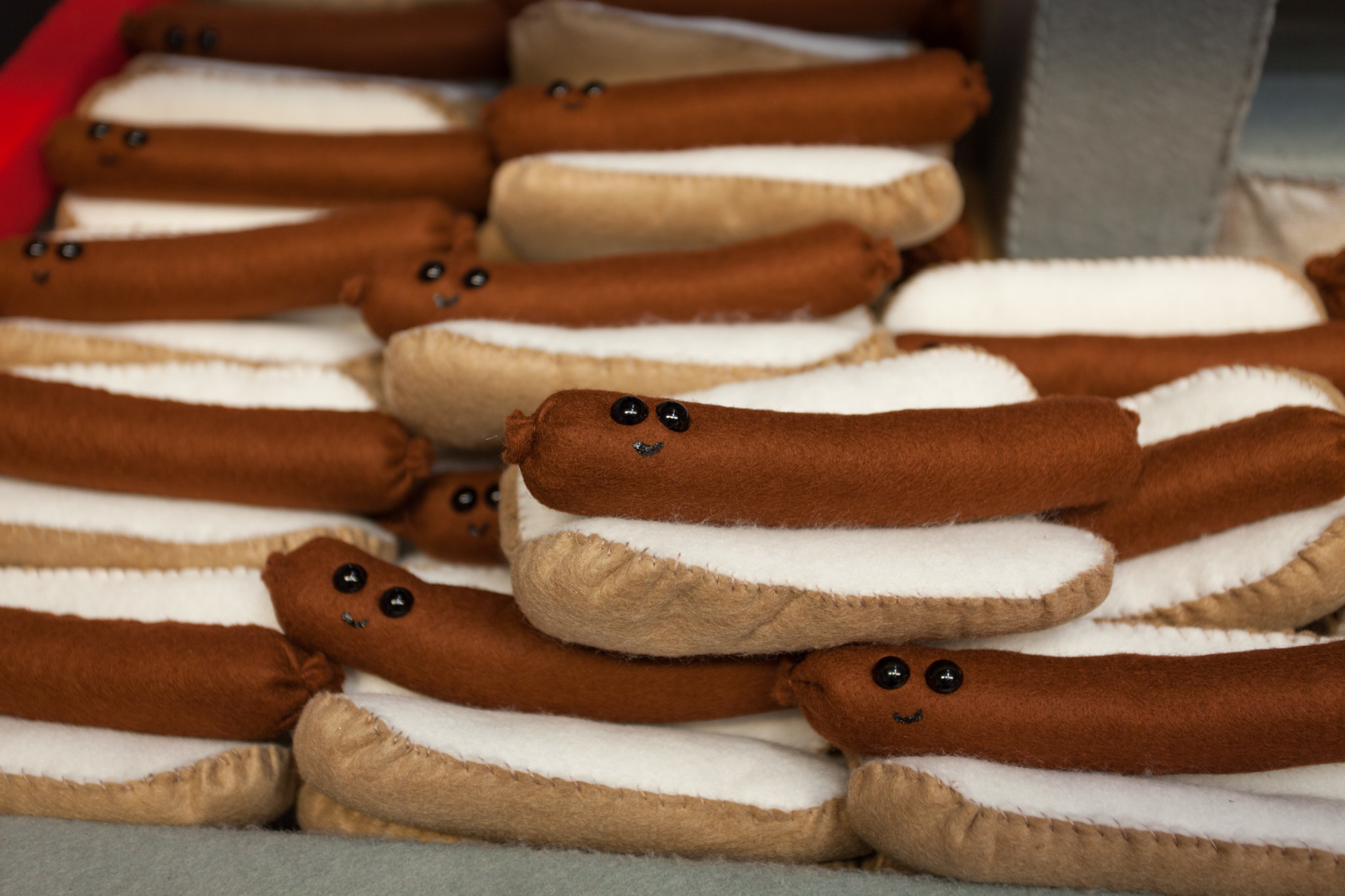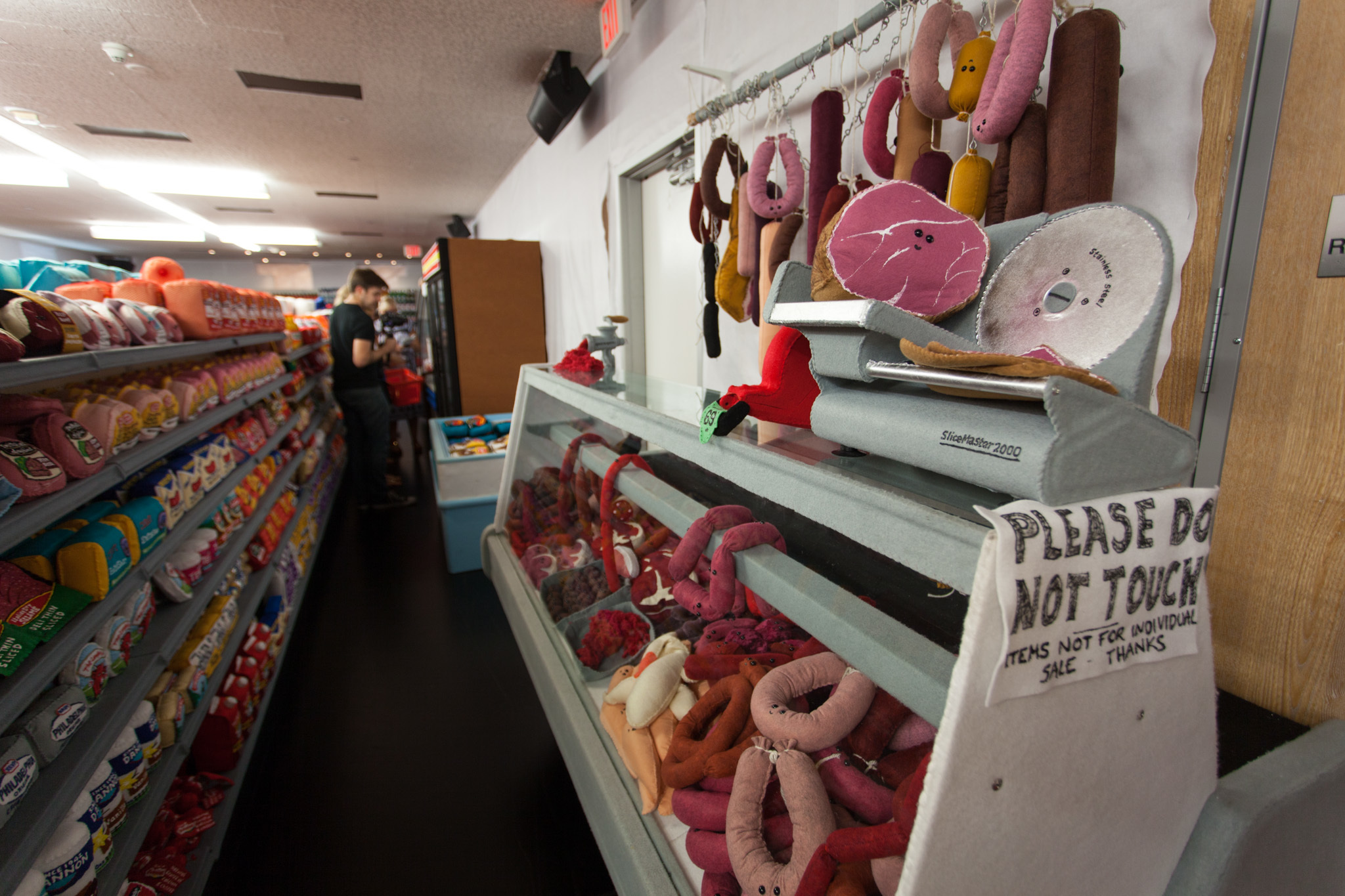 About 30 guests will be allowed inside Sparrow Mart at a time. You can check in to the free installation via a kiosk in the Standard's lobby. Guests will be brought up in 30-minute intervals, and you'll be sent a text five minutes before it's your turn. While the shelves will be continually restocked, a similar (but slightly smaller) pop-up in New York last year was fresh out of inventory a little over a week from the end of its run.
While you're waiting for your shopping opportunity, you can hit up Sparrow To Go, the Standard's food and drink tie-in located inside the lobby. Order a K-Town Shorty (braised briskey with fermented chili, kimchi and Sriracha aioli on a French roll) and wash it down with a Grapehead, a CBD-infused grape juice, gin and elderflower liqueur cocktail inspire by Sparrow's felt Welch's Grape Juice (which you can procure along with it).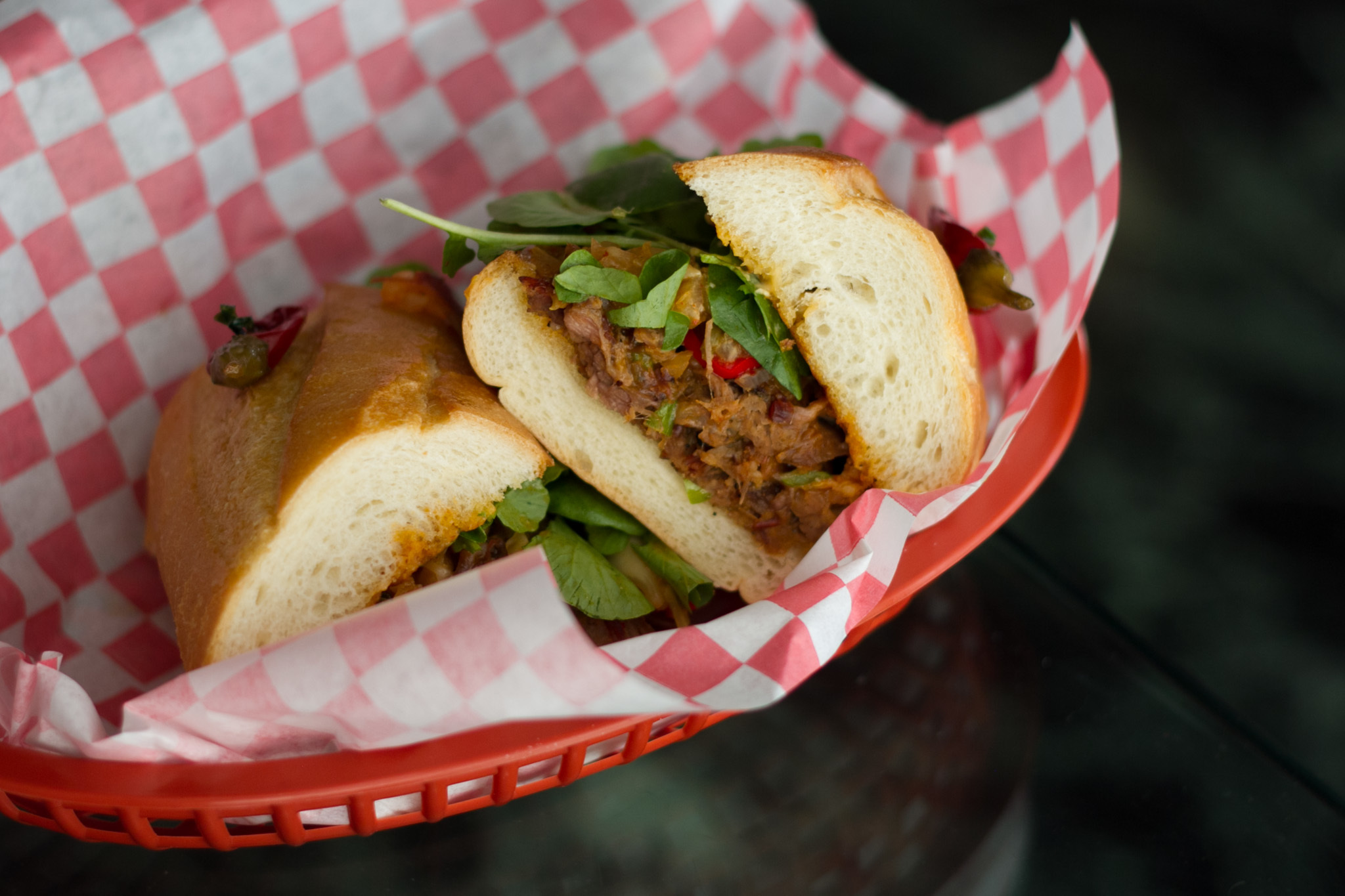 On the pastry side, you can opt for the savory Sparrow Pie, with confit duck, ancho blackberry BBQ sauce and caramelized onions, or the sweet Razzleberry Pop Tart, an electric-looking mix of raspberry and blueberry with vanilla bean frosting and sprinkles. Over in the Restaurant, make sure to try the Breakfast Club, a milk cocktail infused with Cinnamon Toast Crunch, bourbon and maple syrup.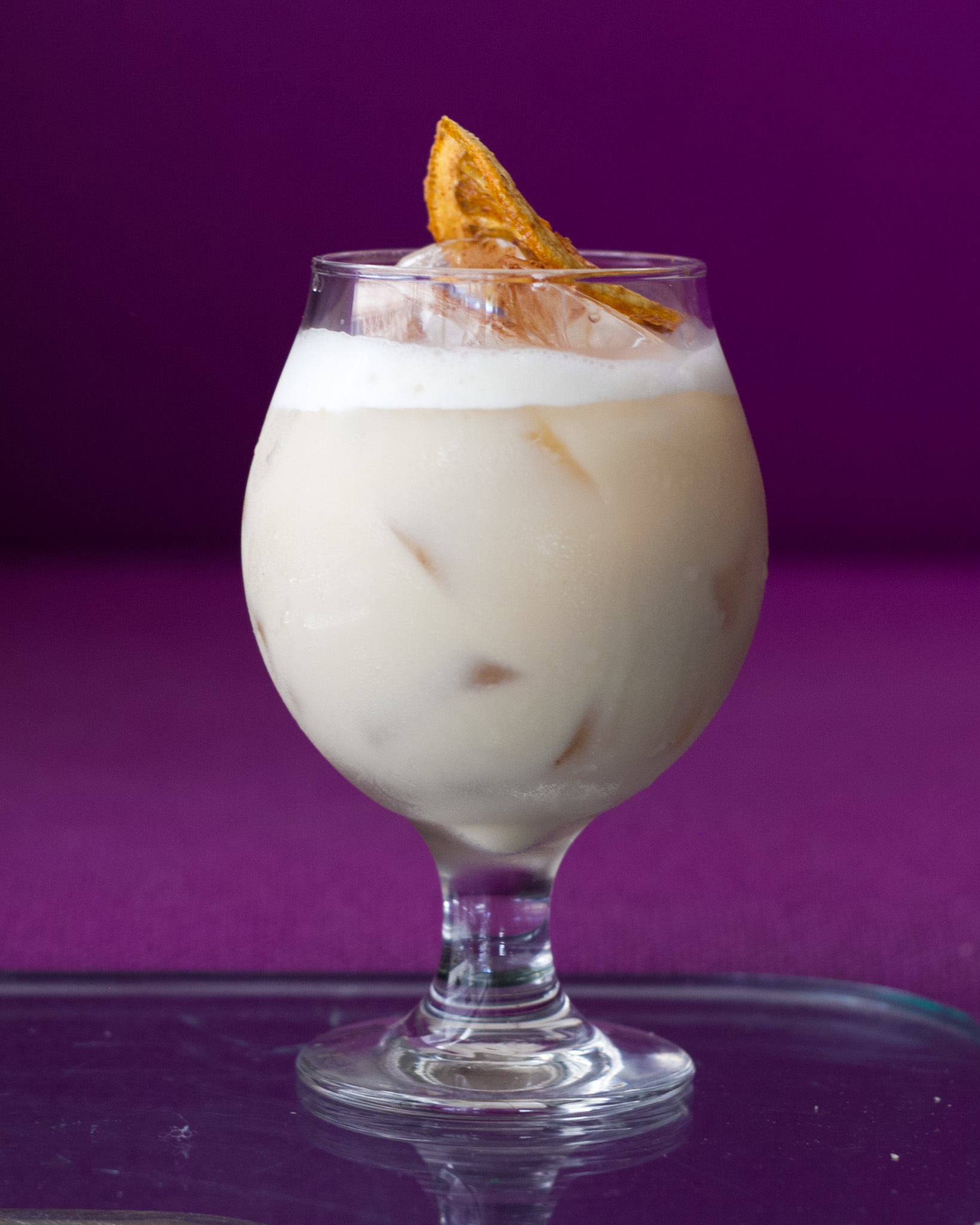 Sparrow Mart is open August 1–31, Tue–Sun 11am–9pm at the Standard, Downtown L.A.