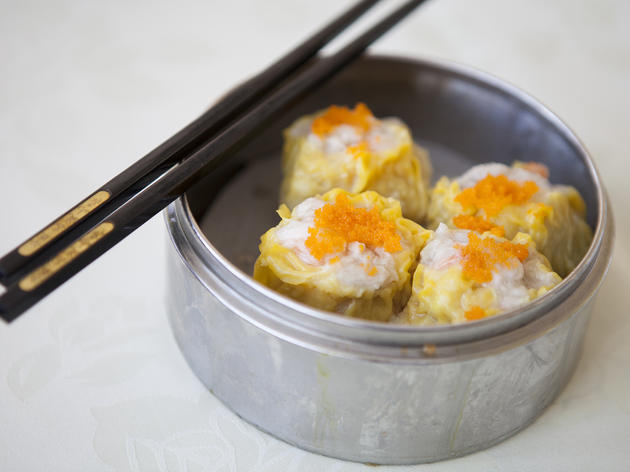 Best restaurants in Los Angeles: Guide to LA's best dim sum
Say "good morning" to the best dim sum in LA with our guide to these Chinese dumplings, buns and desserts.
brunch
. Hong Kong's morning ritual of tea + tapas-style snacking has jumped the Pacific—long lines of families, food hunters and bargain hunters in the
San Gabriel Valley
and Chinatown queue up for the
best dim sum in LA
. Among steaming trays of dumplings, buns and pastries, the offerings are seafood-centric, light in flavor and always in abundance. The best part? Each
cheap eat
plate is only a couple of bucks. Here's a guide to some of the basic dishes to get your
yum cha
on.
RECOMMENDED: San Gabriel Valley restaurant guide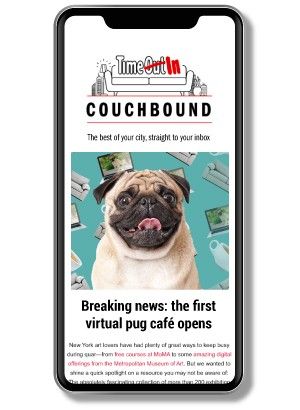 An email you'll actually love
Sign up to our Couchbound newsletter and bring the city to your sofa
Subscribe now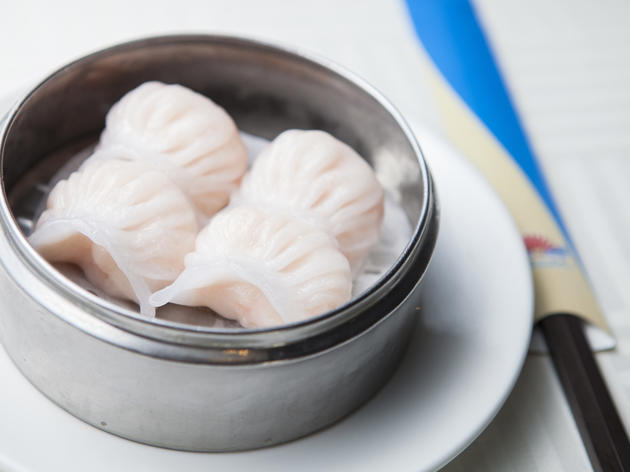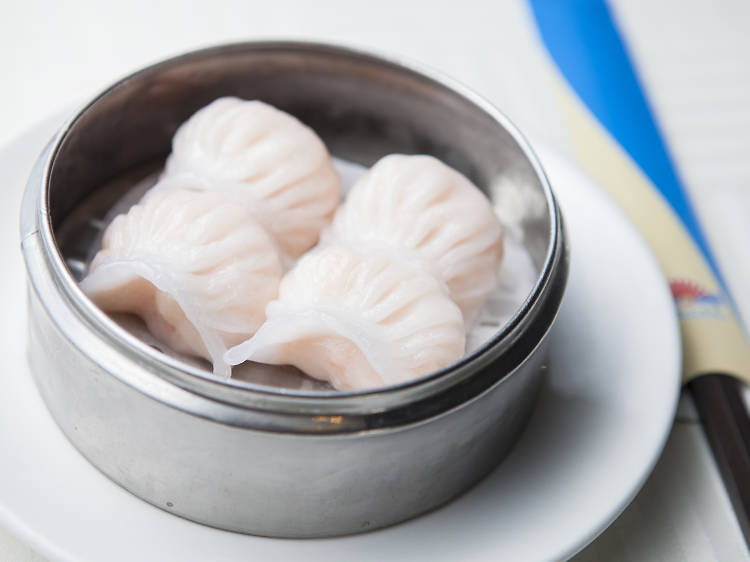 Photograph: Jakob N. Layman
蝦餃
Cantonese: ha gow \hä-gau̇\
Mandarin: xia jiao \shēə-jau̇\
This dish is what dim sum chefs are judged on. The goal is to get the wheat and tapioca dumpling wrapper thin enough so it's translucent but thick enough that it doesn't break. Ha gow goes great with soy, chili or hot mustard sauce.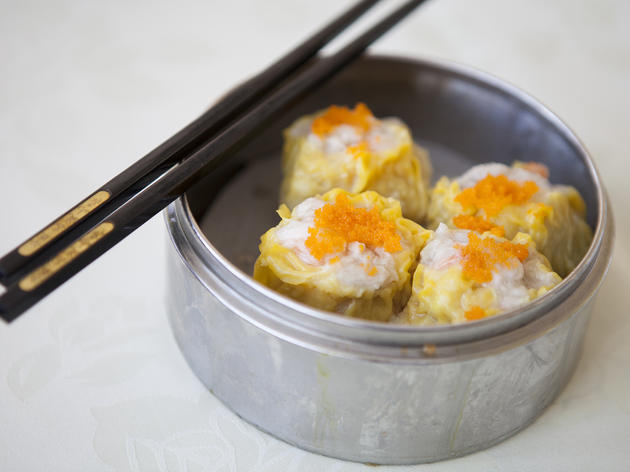 Photograph: Jakob N. Layman
燒賣
Cantonese: Shu mai \shü-mī\
Mandarian: Shao mai \shau̇-mī\
Filled with pork and shrimp, these open-faced dumplings are steamed and usually topped with fish roe. And if you're lucky enough, you'll sometimes get it studded with a huge scallop on top.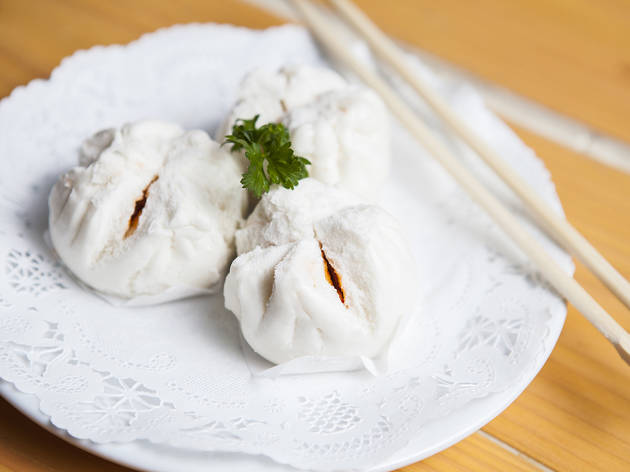 Photograph: Jakob N. Layman
叉燒包
Cantonese: Cha siu bao \chä-sēyü-bau̇\
Mandarin: Cha shao bao \chä-shau̇-bau̇\
Cha siu is a Cantonese-style roast pork made with five-spice powder, various soy sauces and honey. Stuffed inside a thick, white, sweet bun, the bao is baked or usually steamed.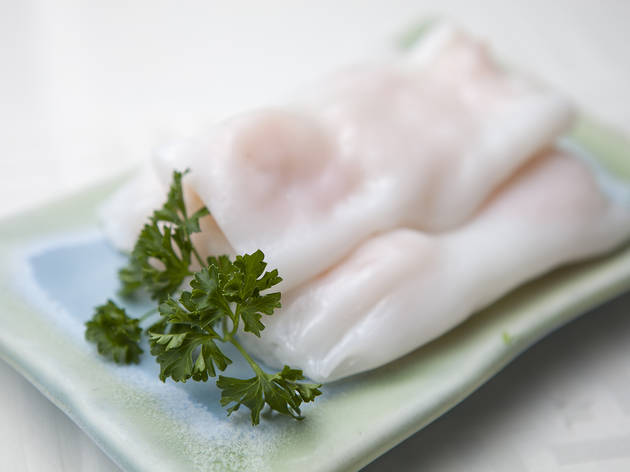 Photograph: Jakob N. Layman
豬腸粉
Cantonese: Cheong fan \chəŋ-fan\
Mandarin: Chang feng \chäŋ-fəŋ\

These rolls will most definitely challenge your chopstick skills. Made with rice flour, these noodles are extremely slippery. (Try cutting these into smaller pieces before attempting to pick it up with your chopsticks.) Typically embedded with shrimp—although, pork and beef are common substitutions—the rolls are often served in a small pool of sweet soy sauce.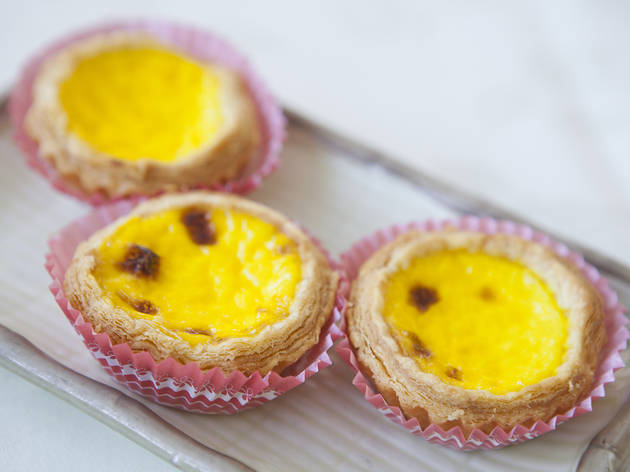 Photograph: Jakob N. Layman
蛋撻
Cantonese: Daan taat \dän-tät\
Mandarian: Dan ta \dän-tä\
A popular dessert order, these mini tarts made their way into the Hong Kong diners in the 1940s by way of Portugal via Macao. The sweet pastries are made with varying styles and molds, but the flakier the crust, the better. Scarf these down while they're still hot.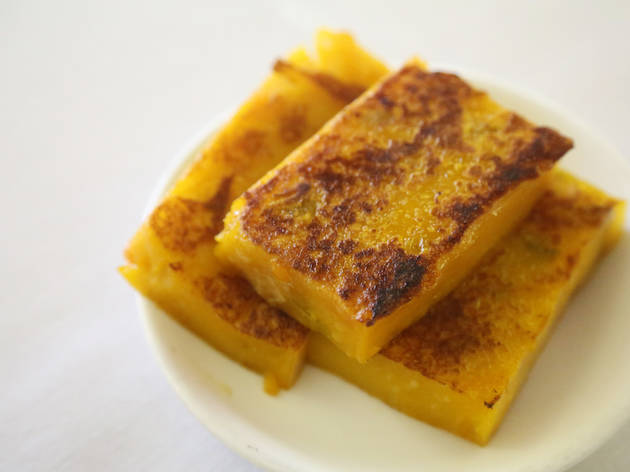 Photograph: Whitney Lawson
蘿蔔糕
Cantonese: Lo bak gou \lō-bȯk-gōü\
Mandarin: Luo buo gao \lu̇ō-bu̇ō-gaō\
These pan-fried, rectangular slices are crafted of shredded daikon radish—taro root and water chestnut are other variations—and rice flour and mixed with diced ham, dried shrimp and various vegetables. Serve with a garlic soy sauce or smother with chili sauce which does perfectly well, too. Fun fact: These cakes have the same homophonic pronunciation as "good luck" and are often eaten at Lunar New Year for prosperity.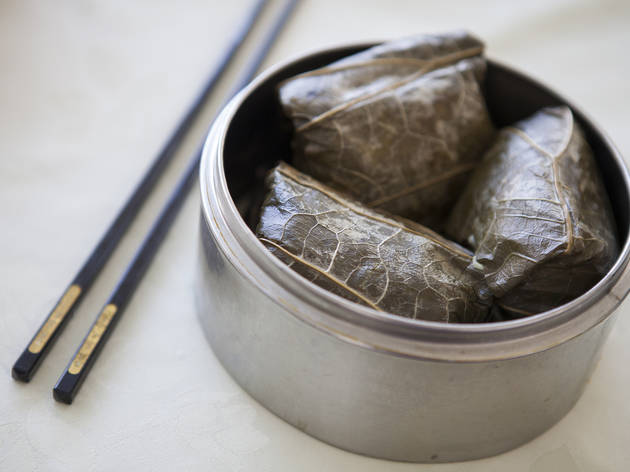 Photograph: Jakob N. Layman
糯米雞
Cantonese: Lo mai gai \lō-mī-gī\
Mandarin: Nuo mi ji \nüō-mē-jē\
Glutinous, sticky rice is embedded with chicken, shiitake, sausage, scallions and dried shrimp and wrapped neatly in a lotus leaf and steamed. Unwrap with your hands, eat with chopsticks and don't eat the leaf.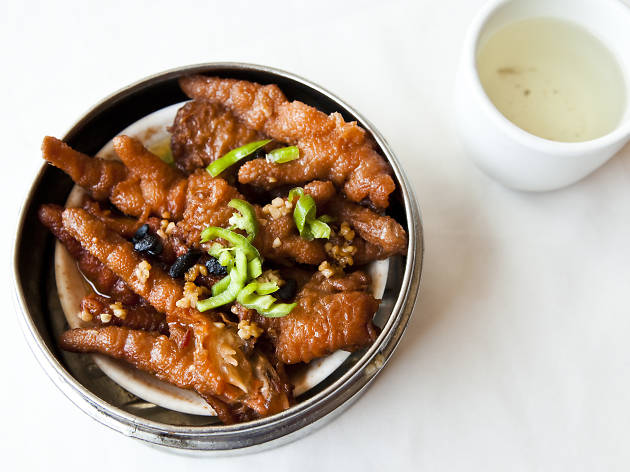 Photograph: Jessica Lin
鳯爪
Cantonese: Fung zao \fəŋ-zau̇\
Mandarin: Feng zhao \fəŋ-jau̇\
The literal translation for this is "phoenix claws." They may be a gnarly sight, but people dig it for it's spongy texture. The chicken feet is deep-fried and stewed in a savory sauce. Use you chopsticks and suck on the bones. While there isn't much meat on here, it's the flavorful gelatinous skin is the main draw.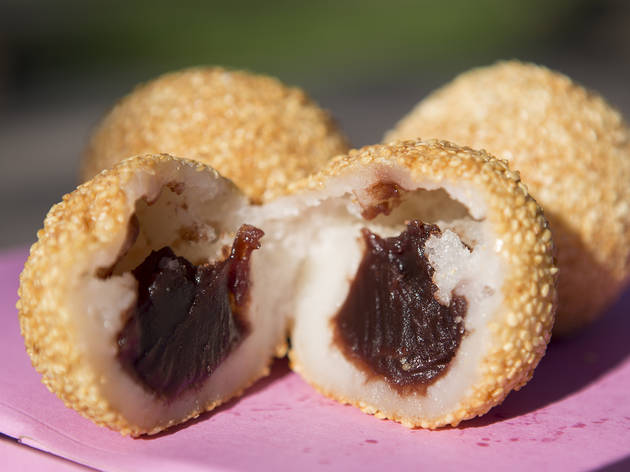 芝麻球
Cantonese: zhi maa kau \jē-mäh-kau̇\
Mandarin: zhi ma qiu \jē-mä-kwē\
Sweet lotus or red bean paste is stuffed into a round rice flour casing. Deep-fried and decorated with an outer layer of sesame seeds, these balls are crunchy but chewy. Expect this dessert served as whole spheres or cut in half, so pick them up with chopsticks and consume immediately.