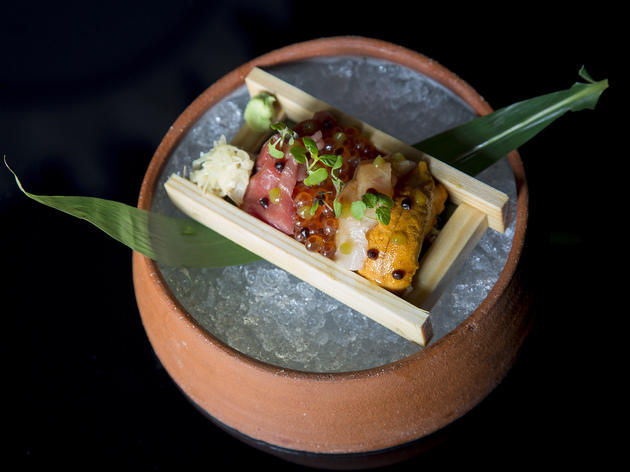 1/14
Photograph: VIctor Leung
Chirashi sushi at Spago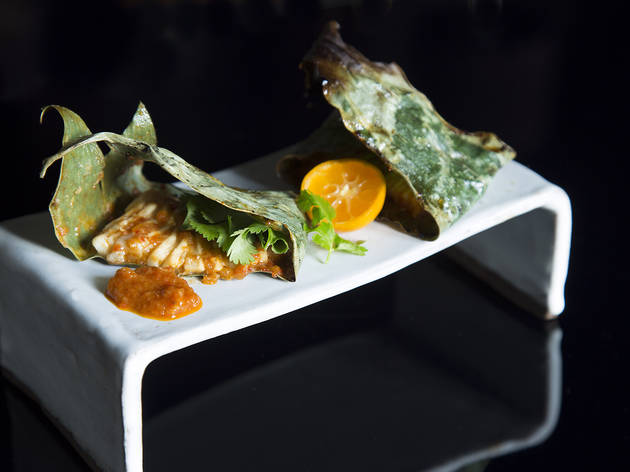 2/14
Photograph: VIctor Leung
BBQ skate with sambal at Spago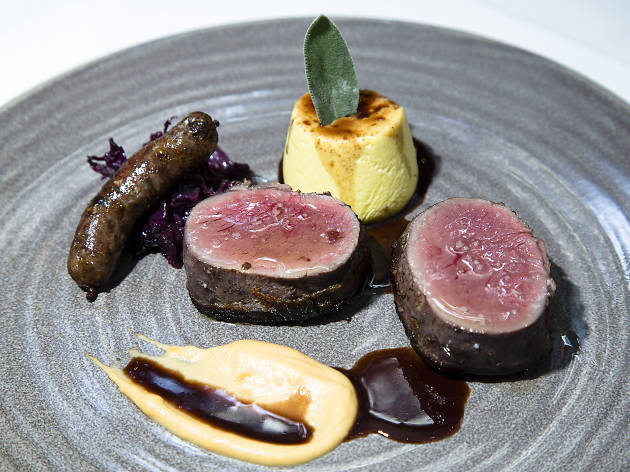 3/14
Photograph: VIctor Leung
Venison with corn panna potta and spiced reduction sauce at Spago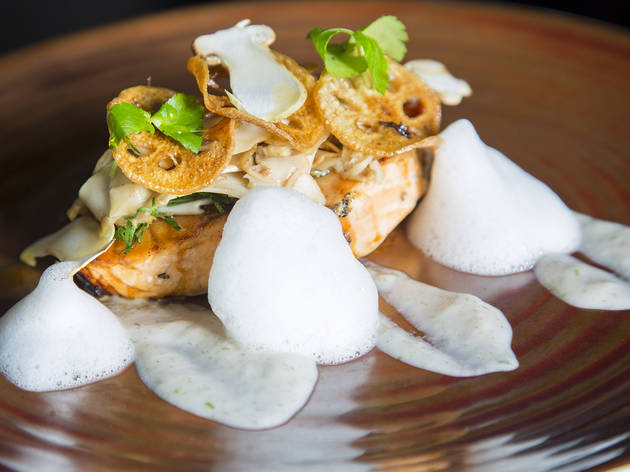 4/14
Photograph: VIctor Leung
Wild Alaskan King Salmon with fried lotus root and yuzu and mushroom foam at Spago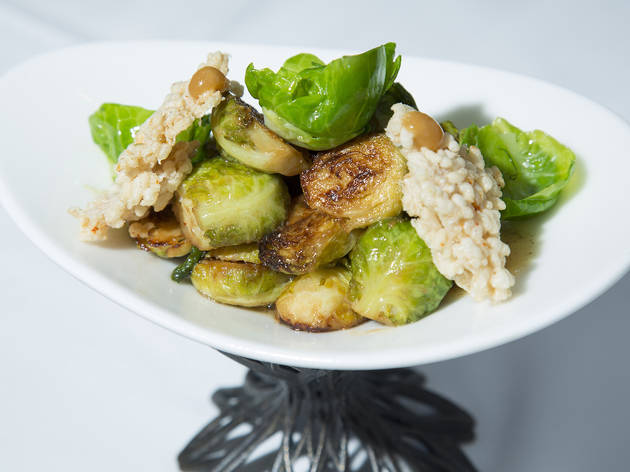 5/14
Photograph: VIctor Leung
Brussels sprouts with miso-maple mustard at Spago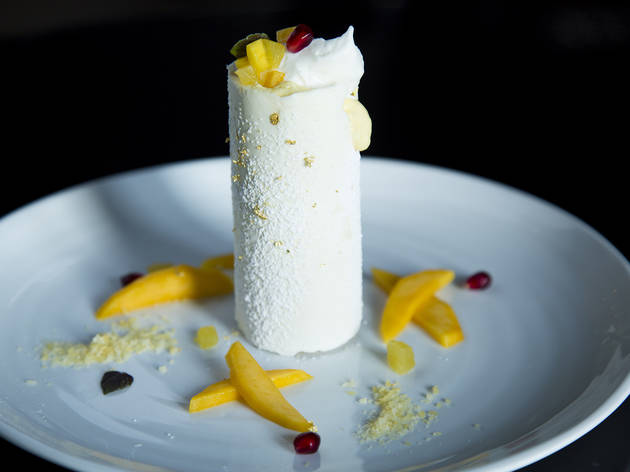 6/14
Photograph: VIctor Leung
Passion Pineapple Mango at Spago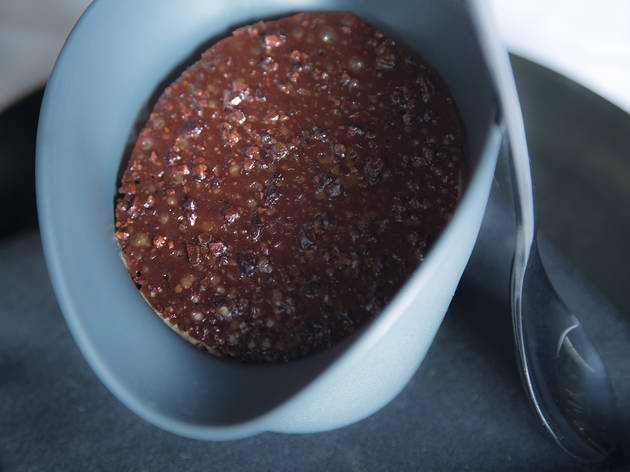 7/14
Photograph: VIctor Leung
Black Bowl at Spago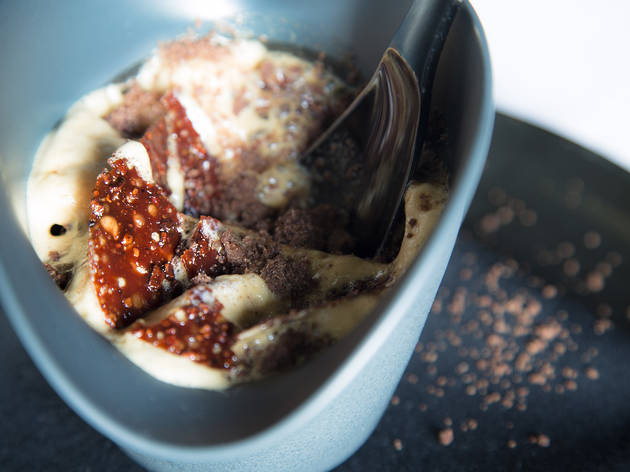 8/14
Photograph: VIctor Leung
Black Bowl at Spago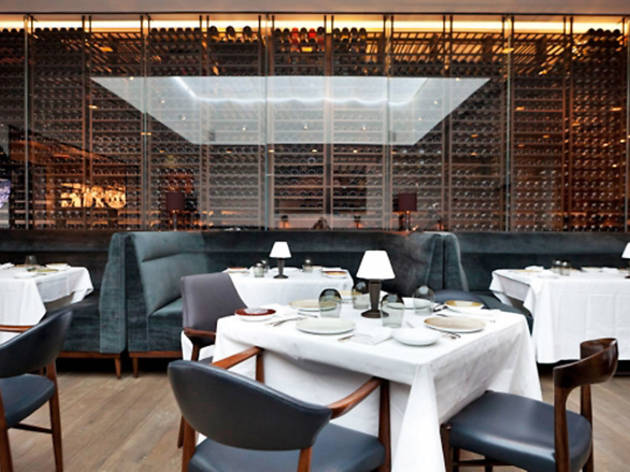 9/14
Photograph: Courtesy Spago
Spago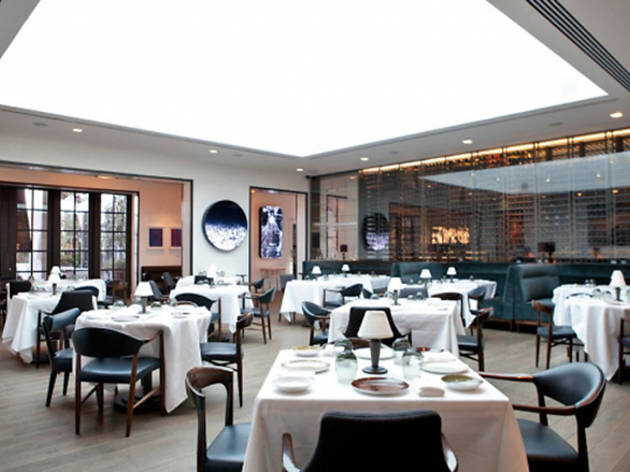 10/14
Photograph: Courtesy Spago
Spago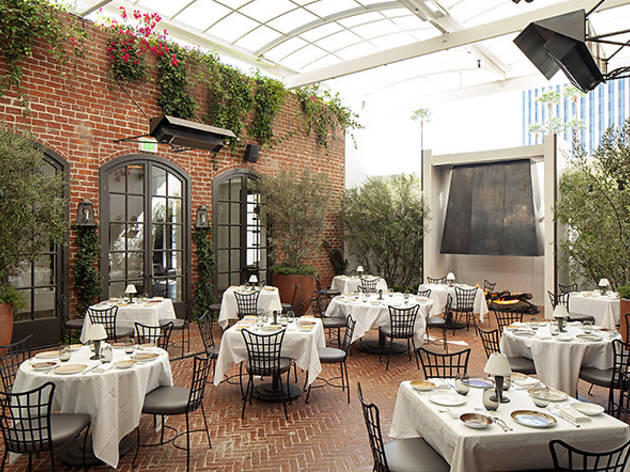 11/14
Photograph: Roger Davies
Spago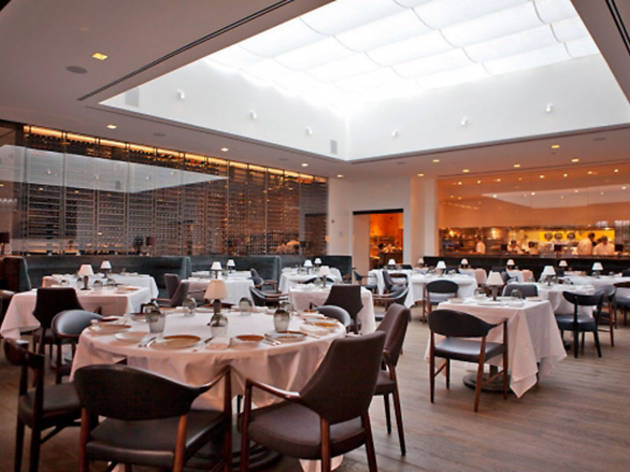 12/14
Photograph: Courtesy Spago
Spago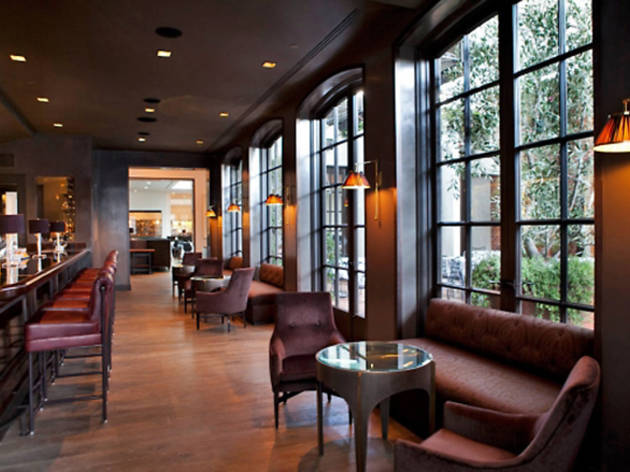 13/14
Photograph: Courtesy Spago
Spago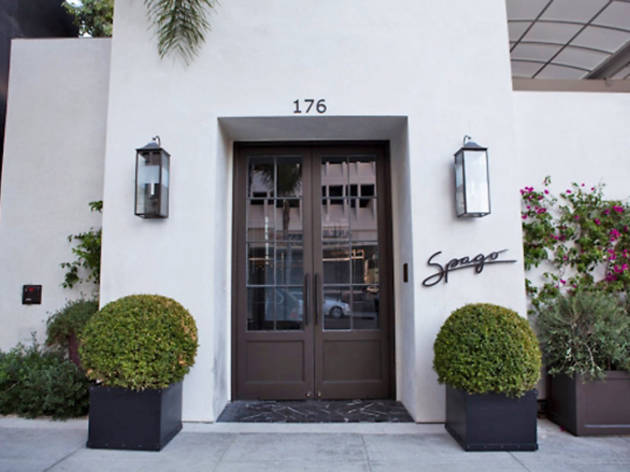 14/14
Photograph: Courtesy Spago
Spago
Even before Spago reopened in October after its three-month facelift, everyone was buzzing about the reveal of Wolfgang Puck's rebooted fine dining staple. With the restaurant's success over 30 years, of which both James Beard and Michelin have taken note, a built-in audience arrives, perhaps all too eager to "ooh" and "aah" over executive chef Lee Hefter's reworked, cross-cultural bill of fare. In addition to California—whose cuisine Puck reinvented and reigns as the godfather of—the far reaches of Asia, Italy and France stamp the menu. An appetizer of "BBQ" skate wing brushed with a bright, spicy sambal seems like a prelude to greatness, but medallions of beautiful crimson-brown venison fillet languish in a slightly too sweet, though pleasantly spiced, reduction.
But, did anyone notice that a napkin was missing or a side of caramelized Brussels sprouts emerged from the kitchen after entrées were already finished? Service isn't perfect—if a bit sloppy—but at a restaurant charging, sometimes, $79 for an entrée, it very well should be.
Clean lines and blocks of black and white define Spago's modernized dining room, whose makeunder includes ditching garish dressings in favor of minimalist dishware and contemporary, if a bit incongruous, wall art with a nod to the obvious—Puck is really trying to hammer his point home: this is the new Spago.

Vitals
What to eat: The chirashi sushi—a terra cotta bowl filled with crushed ice and a traditional wooden box with slices of impeccably fresh blue fin tuna, uni and salmon roe pearls—challenges any sushi restaurant in the city. BBQ skate wing, delicately flaky, is packed with flavor thanks to an Indonesian sambal heavy on the lemongrass. Pastry chef Sherry's Yard's Passion, Pineapple, Mango tastes like a trip to the Tropics, with a $15 price tag that's just a bit cheaper.
Where to sit: The charming, semi-covered outdoor patio, with its modern, oversized fireplaces and strategically positioned olive trees, is a must. Despite built-in heaters, it does get chilly on colder nights, so opt for an indoor table toward the glassed-in exhibition kitchen.
What to drink: As one would expect from a Wolfgang Puck, fine-dining establishment, the "wine list" is an impressively comprehensive bible. Turn to the user-friendly, front pages to navigate by-the-glass selections. Sake or dry Riesling pair equally well with dishes with Asian to European influences.
Conversation Piece: Seeing stars? Any night of the week, you're bound to see a famous face or two.
Venue name:
Spago of Beverly Hills
Contact:
Address:
176 N Canon Dr
Los Angeles
90210

Opening hours:
Tue-Thu, Sat noon-2:15pm, 6-10pm; Fri 11:30am-2:15pm, 6-10pm; Sun, Mon 6-10pm
Do you own this business?