Taste test: 29 hot sauce bottles, ranked
We tried 29 different kinds of hot sauce to find our favorite. What the hell were we thinking?
We've put ourselves through a fair number of taste tests to find you the best of the best. There was that time we filled a room with 264 donuts to narrow down the best donuts in LA; and that time we did the same thing to find the city's best macarons. Oh, and Thanksgiving pie. After all that sugar, we needed to take a step away from the sweet side. In our beloved town full of spicy food and authentic Mexican restaurants, we wanted to find the best hot sauce on the market. Armed with almond milk and Mexican beer for relief, we burned our tongues, let out fiery expletives and clawed at our throats to find the ones worth buying. From the worst ("I'm in 100% pain") to the best ("I'd put this shit on everything"), here is your ultimate guide to hot sauces, ranked.
Love this list? HATE this list? Here's your chance to rank your favorite (and least favorite) hot sauces.
In some cases, you might need to go through the brand's website, but the majority of these hot sauces can be purchased at your local supermarket.
P.S. Here's a behind-the-scenes look at the many faces and stages of our hot sauce taste test.
Find out which hot sauce we named #1
29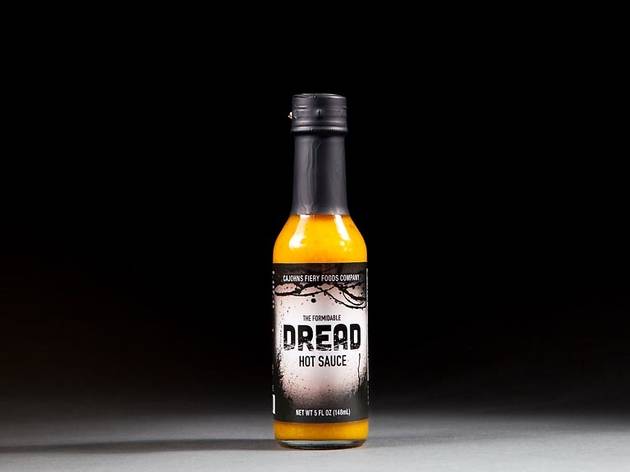 Photograph: Stephanie Chung
CaJohns The Formidable Dread Hot Sauce


Good for: Nothing
Jakob Layman: "No flavor, just heat. It's like the skin on the top of my tongue is trying to escape."
Sara Fay: "Do. Not. Why??"
5 oz. bottle, $12
28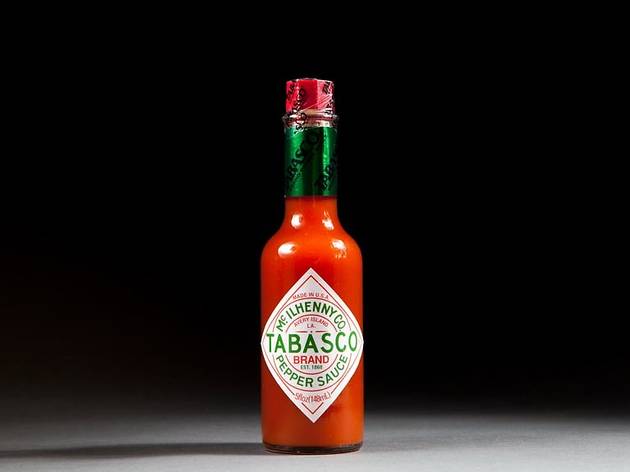 Photograph: Stephanie Chung


Good for: Nothing
Kate Wertheimer: "It's like sour, painful water."
Erin Kuschner: "Aw, shit. This is nasty."
5 oz. bottle, $3.99
27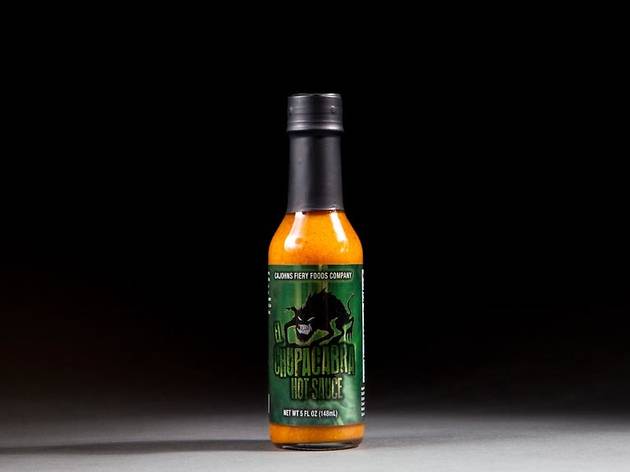 Photograph: Stephanie Chung
CaJohns El Chupacabra Hot Sauce


Good for: A hot dog?
Justin Cross: "The chupacabra on the label is scarier than the spice."
JL: "Tiny flavor, big heat."
5 oz. bottle, $15
26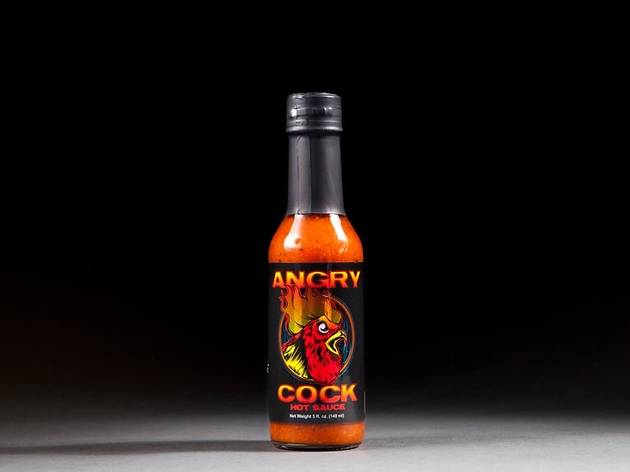 Photograph: Stephanie Chung
CaJohns Angry Cock Hot Sauce


Good for: Nothing
JL: "Some flavor, big heat."
JC: "This actually has some good spice to it."
5 oz. bottle, $15
25
Photograph: Stephanie Chung
Melinda's Chipotle Hot Sauce


Good for: Nothing
Cezara Popa: "This tastes like chemicals."
KW: "Chipotle and hot sauce just don't mix well."
5 oz. bottle, $5
24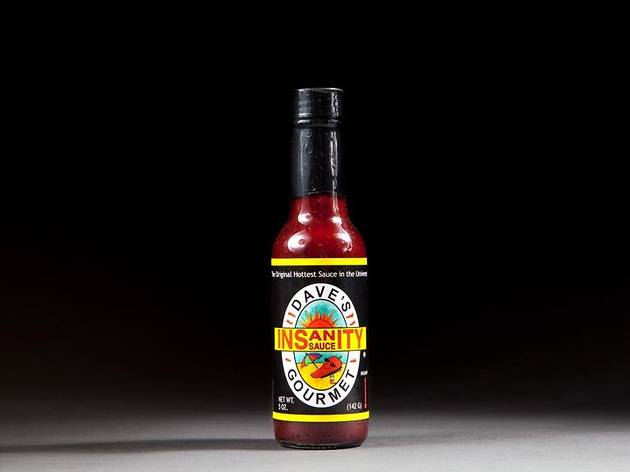 Photograph: Stephanie Chung
Dave's Gourmet Insanity Sauce


Good for: Nothing
JL: "It's crawling down my throat."
EK: "The heat builds for a while and then just...stays."
5 oz. bottle, $7.99
23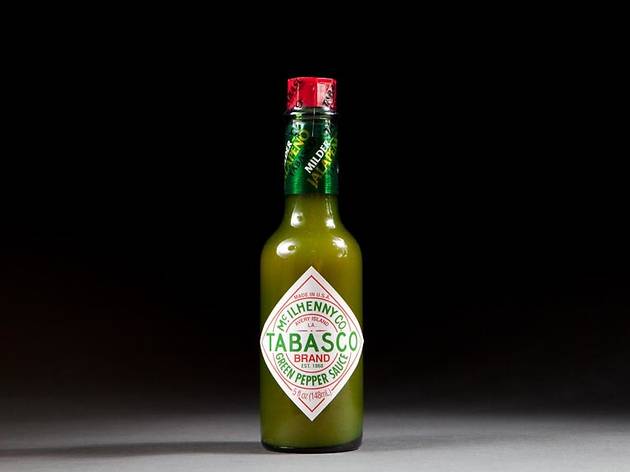 Photograph: Stephanie Chung
Tabasco Green Pepper Sauce


Good for: Nachos
SF: "OK, this redeems Tabasco for me a little, but it's very mild."
JC: "It's nothing special."
5 oz. bottle, $3.99
22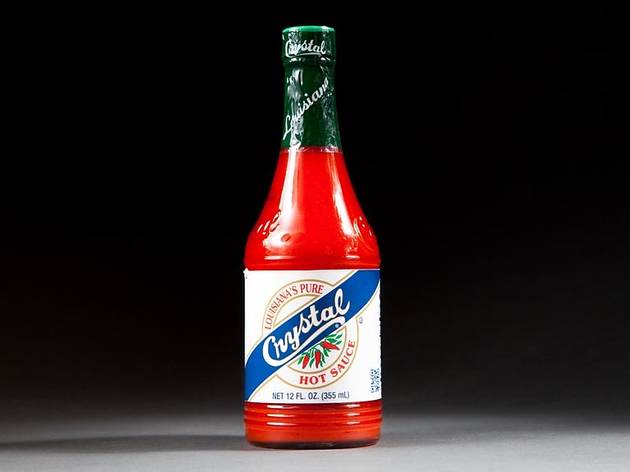 Photograph: Stephanie Chung


Good for: Fries, eggs
EK: "Fairly mild, but pleasant. I honestly can't taste anything after Dave's Insanity."
CP: "Very vinegar-y."
6 oz. bottle, $1
21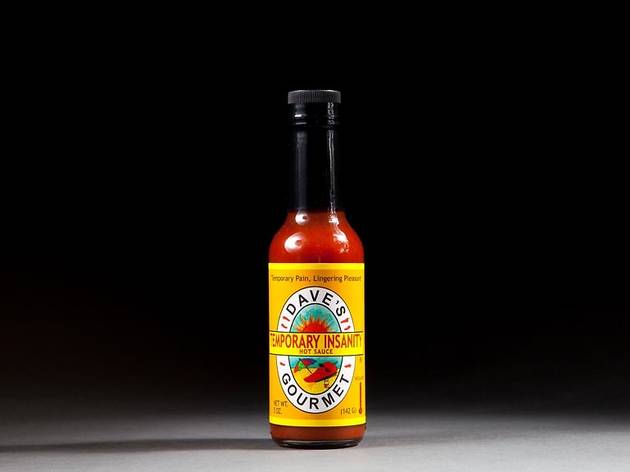 Photograph: Stephanie Chung
Dave's Gourmet Temporary Insanity Sauce


Good for: Nothing
JL: "There's heat but no real flavor."
EK: "It's coating the roof of my mouth!"
5 oz. bottle, $6.99
20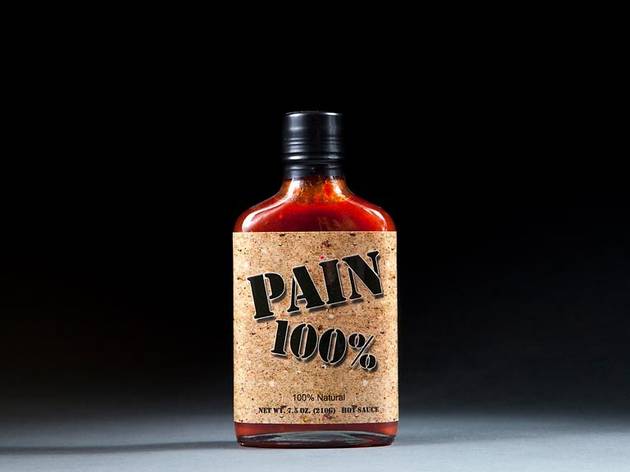 Photograph: Stephanie Chung


Good for: Steak
SF: "This is the best investment you can make as far as hot sauce goes, because you only need a tiny drop."
JL: "Good flavor but lots of heat right on the tongue."
7.5 oz. bottle, $7.50
Show more