The 100 best dishes and drinks in Los Angeles 2014
Among the countless dishes and drinks we enjoyed in 2014—unforgettable cheesecake, genre-bending tortellini, peanut butter beer—we picked 100 of the very best.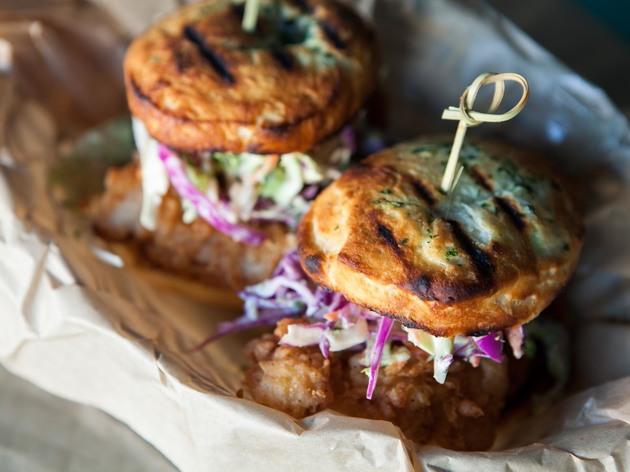 Picking your favorite dishes is kind of like picking your favorite child (uh, so we've heard). They're all special in their own unique way—how could we possibly choose? We hemmed and hawed and debated on a few, but finally settled on 100 of our favorites—breakfast and brunch, appetizers and small plates, sandwiches and burgers, entrées, desserts, and drinks. These dishes and drinks come from some of the best restaurants in LA and from food trucks, from cocktail bars and local breweries, but all of them are worthy of being on our list. Check out our picks for the very best of 2014 and see how many you've tried.
RECOMMENDED: More best dishes and drinks in Los Angeles
The 100 best dishes and drinks by category