Fashion bloggers tell us what trends to keep and toss in 2014
We asked our favorite LA fashion bloggers what we should toss or keep in our closets in 2014. Get inspired by these stylish trendsetters and update your wardrobe accordingly.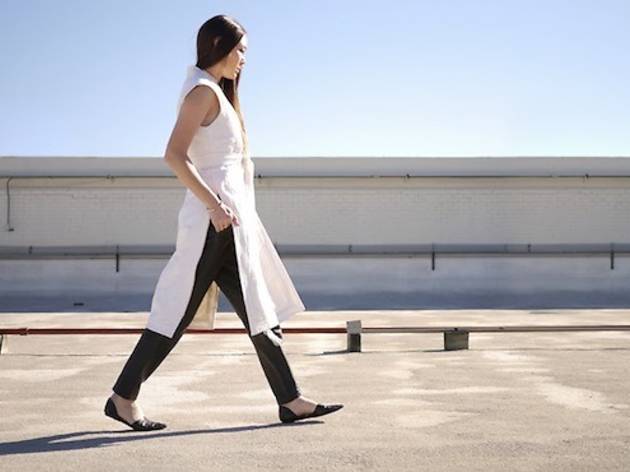 1/9
Photograph: Courtesy Stop It Right Now
Jayne Min of STOP IT RIGHT NOW Must-keep trend for 2014:"I picked up a black camel The Row coat from Just One Eye. I'd always been of this mindset to invest money in expensive rare and outlandish "special" items and to penny pinch for straightforward classic things. While I don't disagree with this, I've also learned to invest in really high quality classics. This coat will last me forever."Must-toss trend for 2014:"If you like something I say run with it. Who cares if it's a trend? There are things I'll be into for a while and then want to retire for a minute, and then pick it back up. Generally things I'd toss forever, I wouldn't really try from the beginning."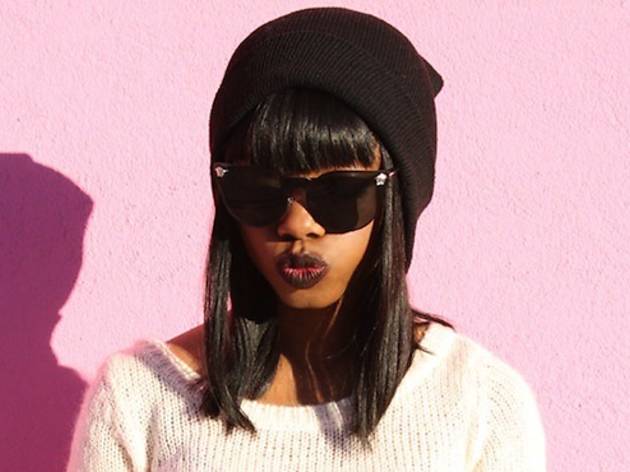 2/9
Jazzi McGilbert of Jazzi McG Must-keep trend for 2014:"My must-keep is definitely my Acne leather motorcycle jacket. I think I'll have it forever."Must-toss trend for 2014:"I would say death to the crop top. I don't believe any girl is truly comfortable in a crop top. Even if you have the flattest stomach in the world, it feels weirdly too exposed. Also nail art. I hate nail art. It's such a small canvas to try to be unique and basically the least daring thing you can do to try to make a statement about yourself."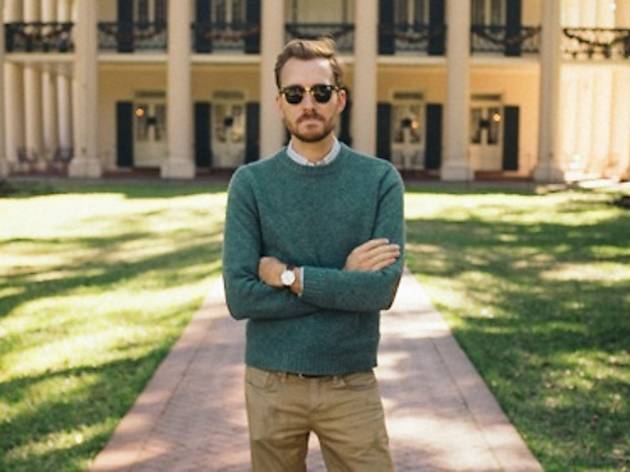 3/9
Tim Melideo of Stay Classic Must-keep trend for 2014:"My favorite piece in my closet from 2013 is my Bonobos Camden Tweed jacket."Must-toss trend for 2014:"Most of the style I wear isn't necessarily 'trendy,' but more timeless. So I don't really think there is anything in my closet that is a must-toss for 2014, but I would love to see those damn wedge sneakers that girls wear vanish from existence."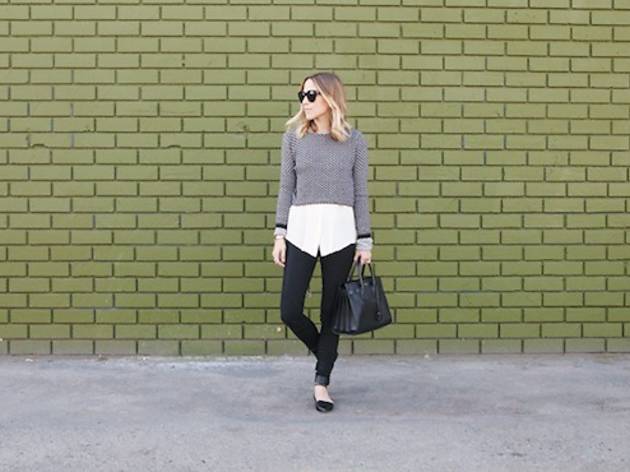 4/9
Photograph: Courtesy Damsel in Dior
Jacey Duprie of Damsel in Dior Must-keep trend for 2014:"Plaid was huge this year and it is easily being carried into spring and summer. I am definitely holding on to my favorite bold plaid pieces."Must-toss trend for 2014:"I never got quite into the bright neon colors that graced the streets at NYFW in September. While I can appreciate the neon trend I think I will leave it in 2013."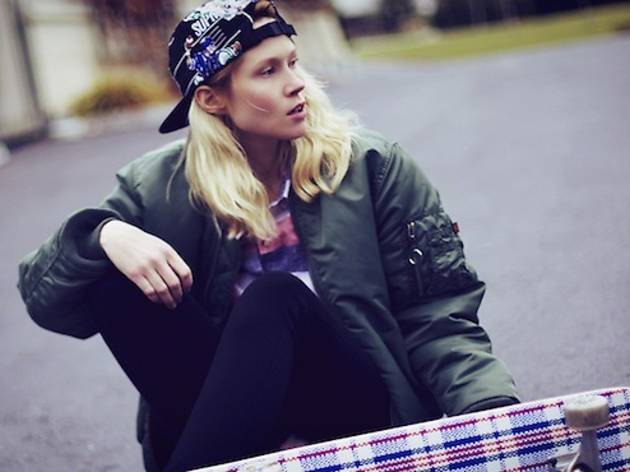 5/9
Photograph: Krystal Simpson, Courtesy What Is Reality Anyway?
Krystal Simpson of What is Reality Anyway? Must-keep trend for 2014:"I have a Saint Laurent addiction, and everything Hedi [Slimane] designs stands the test of time. I'll be wearing the brown suede harness boots from the Mens 2013 Fall/Winter collection forever, and when and if they fall apart, I'll have them fixed. I know if I buy something from Saint Laurent, I am not going to regret it, even years later."Must-toss trend for 2014:"I'm not really into buying things that are so trendy that they eventually become embarrassing, or unwearable—at least not anymore. You can only make that mistake for so long, and it gets expensive! I want to keep my things until they fall apart completely, and I tend to gravitate towards pieces that I know will get a lot of wear."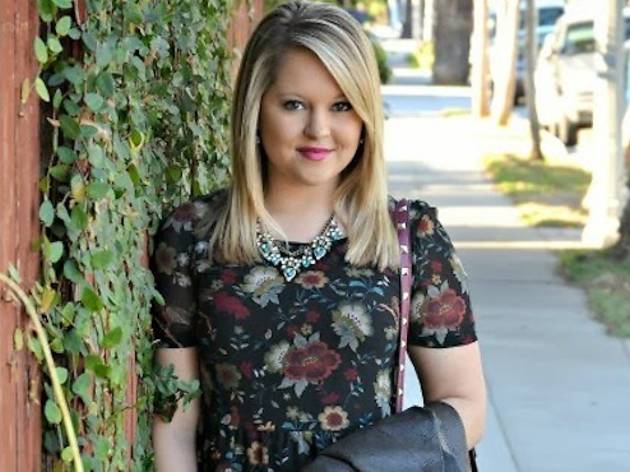 6/9
Danielle Cheever of Envision Pretty Must-keep trend for 2014:"All of my vegan leather pieces. I have leggings, a skirt, many jackets and a few dresses with vegan leather detailing. It was a big trend this year, and I think it will come back in a big way for the 2014 fall/winter months."Must-toss trend for 2014:"Maybe it's my girly style, but I am not a fan of looks for women that are sporty overkill. Varsity jackets and wedge sneakers take any casual look overboard. I hope those two trends disappear in 2014!"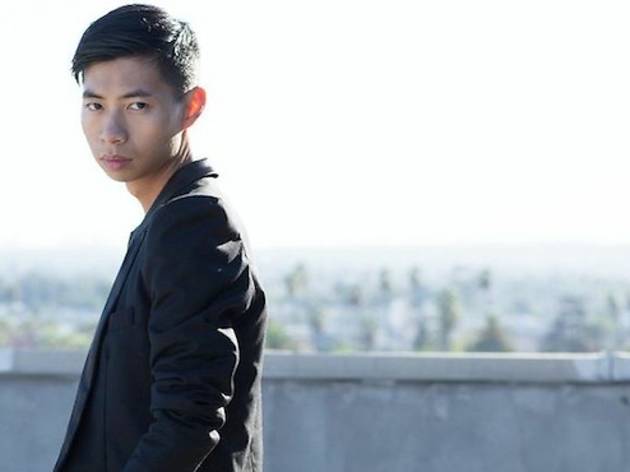 7/9
Tommy Lei from MyBelonging Must-keep trend for 2014:"Designer sneakers. My Raf Simons x Adidas sneakers are my newest obsession and they go well with everything. And I mean, everything. Effortless, cool chic from the ground up!"Must-toss trend for 2014:"For men, granddaddy dapper. I think it's about time to embrace a bit more futurism in menswear and take more risks. For women, peplum everything. Sometimes less is more."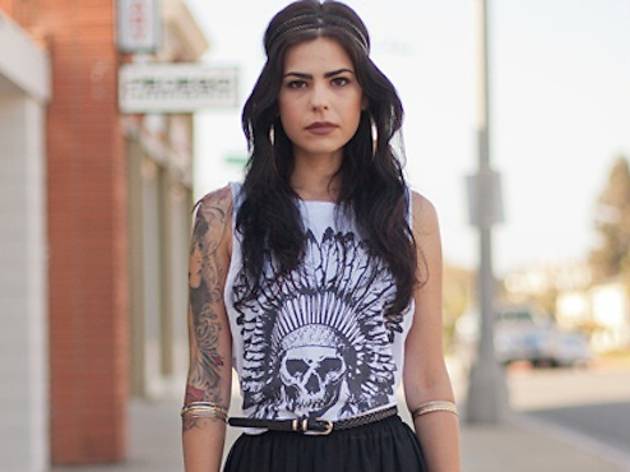 8/9
Photograph: Alkistis Tsitouri, Courtesy Streetgeist
Alkistis Tsitouri of Streetgeist Must-keep trend for 2014:"Neo-grunge [as seen in the above street style pic]. It's very LA and I am sure we will keep seeing more of that in 2014."Must-toss trend for 2014:"It is not my place to say. I rely on the streets to tell me."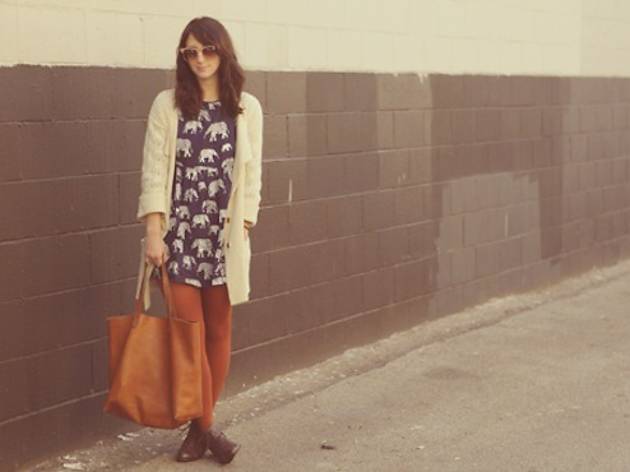 9/9
Photograph: Courtesy Lady a la Mode
Caitie Schlisserman of Lady a la Mode Must-keep trend for 2014:"Overalls! I'm still obsessed with them. They are easy, chic, and, surprisingly—versatile. You can wear 'em with sneakers for errands or throw on some black pumps and red lips for a night out. Love it!"Must-toss trend for 2014:"I'm so not into shirts with designer logo puns—they are literally everywhere and just feel so old now."
Wondering which trends will carry over from 2013 and which should find the nearest exit (or clothing donation center) as soon as possible? We asked some of our favorite fashion bloggers in LA to help us out with our next wardrobe purge. They also gave us tips on must-have trends to pick up—many that can be found at local vintage stores and even some from the best new stores in LA. Read on for the 2014 forecast on crop tops, wedge sneakers and more.
RECOMMENDED: LA's top fashion bloggers