Trend watch: Marbled clothing, home decor, accessories and makeup
Shop the latest trend of marbled goods: The swirling design is being applied to everything from home decor to clothing.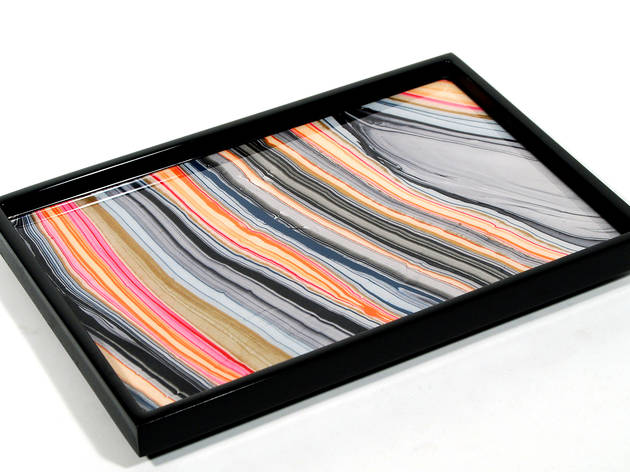 1/25
Clayton Gray Iris lacquer tray, $89, at claytongrayhome.com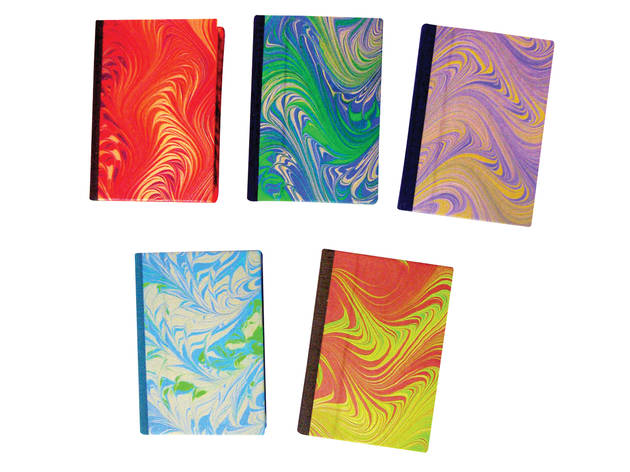 2/25
Studio Robert Wu hand-marbled paper hardcover notebooks, $15 each, at studiorobertwu.etsy.com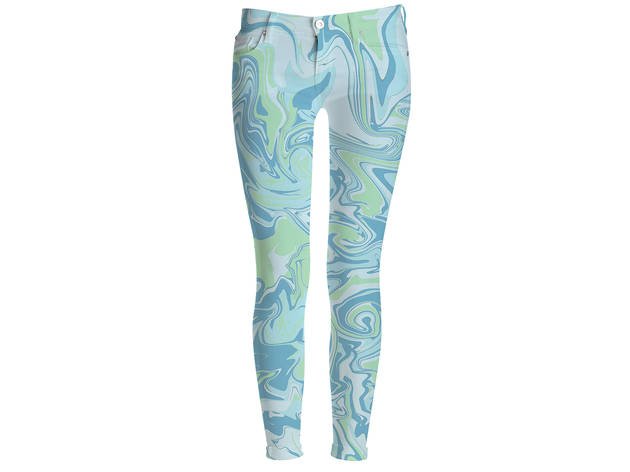 3/25
Hudson Jeans Harkin Crop super-skinny jeans, $172, at revolveclothing.com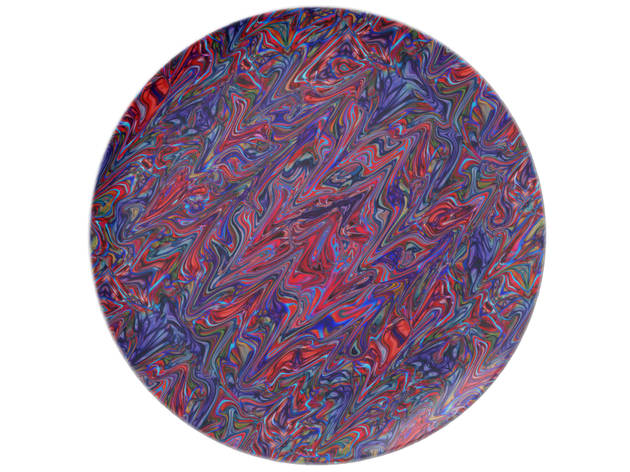 4/25
Zazzle marbled tile melamine party plate, $30, at zazzle.com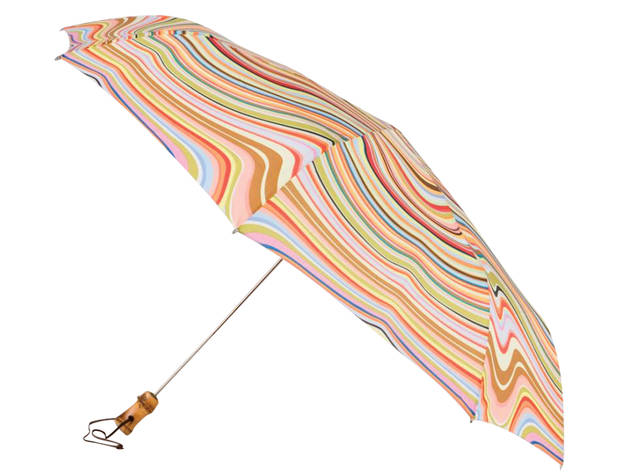 5/25
Paul Smith swirl-printed umbrella, $155, at Paul Smith, 8221 Melrose Ave (323-951-4800, paulsmith.co.uk)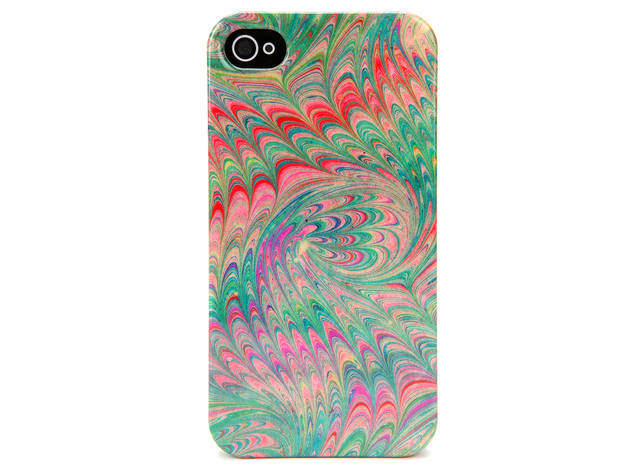 6/25
Urban Outfitters Fun Stuff marble iPhone 4/4S case, $16, at Urban Outfitters, locations throughout the city; visit urbanoutfitters.com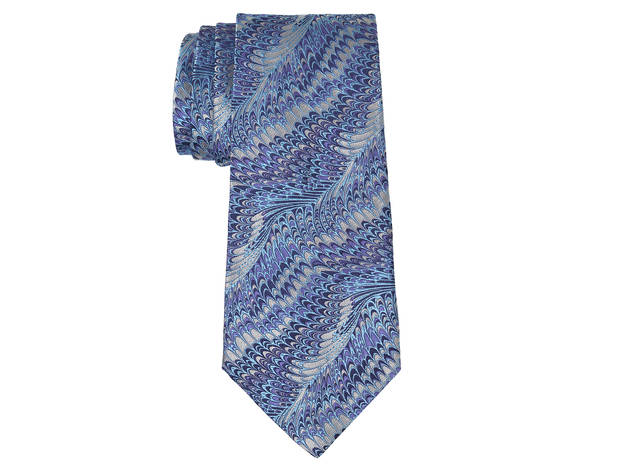 7/25
The Met Store Venetian marbleized motif tie, $75, at store.metmuseum.org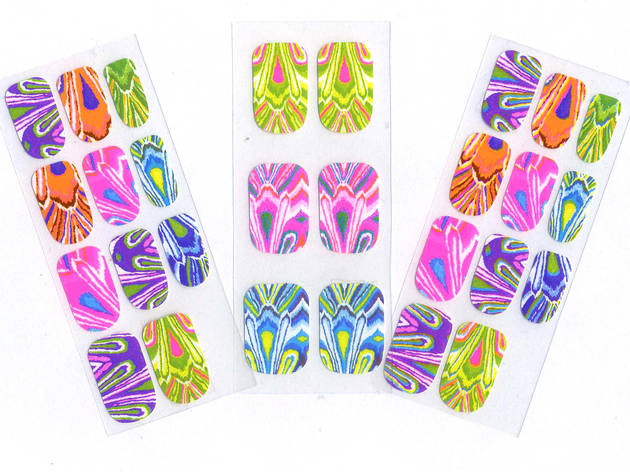 8/25
Kiss Nail Dress Katie Cazorla Signature Series in Be Mine nail decals, $7, at Kmart, locations throughout the city; visit kmart.com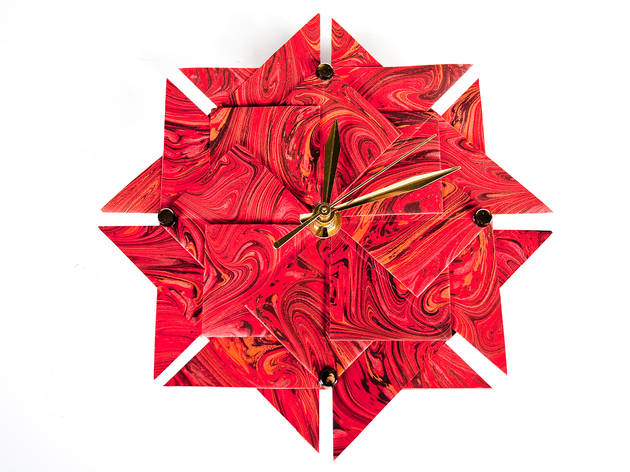 9/25
Photograph: Noffar Gat
Giftedpapers marbled origami clock, $40, at giftedpapers.etsy.com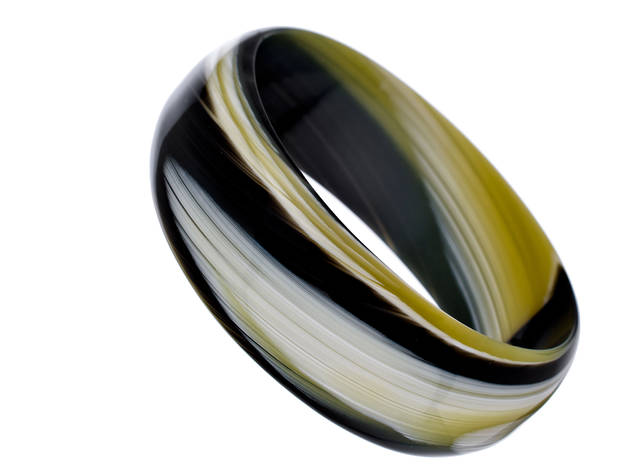 10/25
Bellissima Greenhorn domed bangle, $55, at maxandchloe.com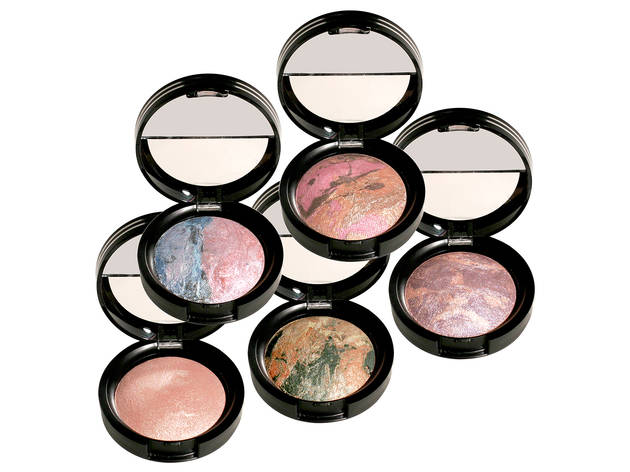 11/25
Laura Geller Baked Marble eye shadows, $24 each, at laurageller.com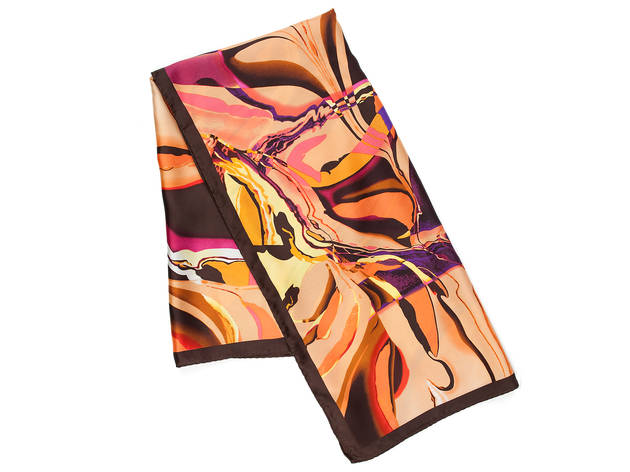 12/25
Photograph: Jessica Lin
Echo Design Vintage Marble Swirl square scarf, $38, at echodesign.com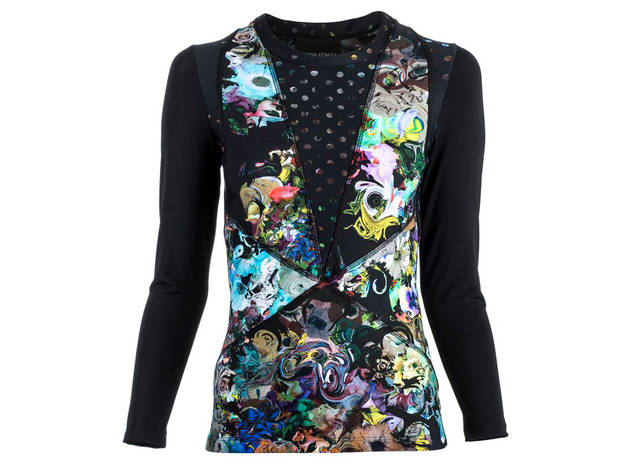 13/25
Cynthia Rowley floral rash guard, $195, at cynthiarowley.com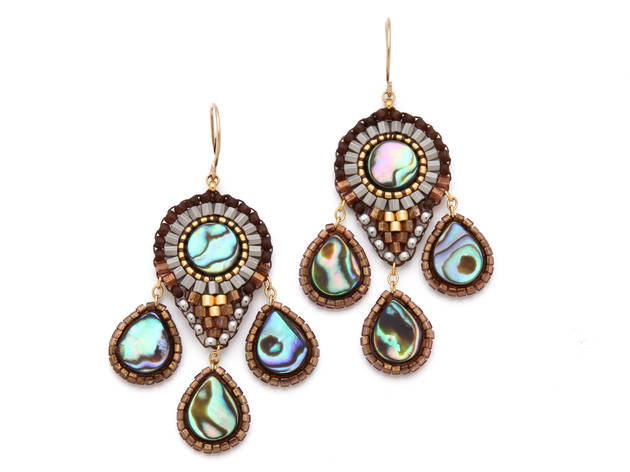 14/25
Miguel Ases Abalone drop earrings, $148, at shopbop.com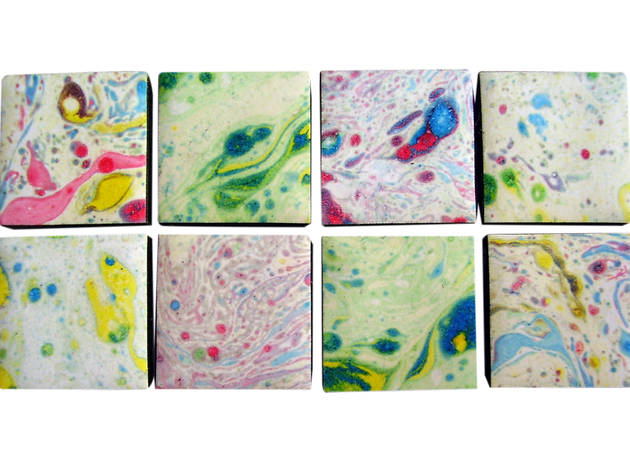 15/25
Kate Buckley Art hand-marbled mini tile magnets, eight for $15, at katebuckleyart.etsy.com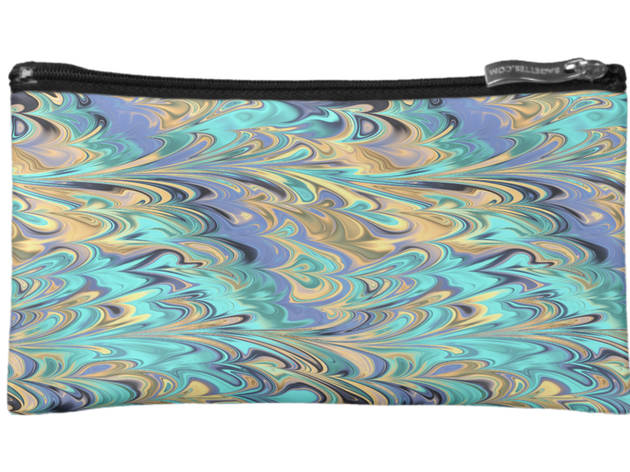 16/25
Zazzle marbled paper-pattern cosmetic bag, $26, at zazzle.com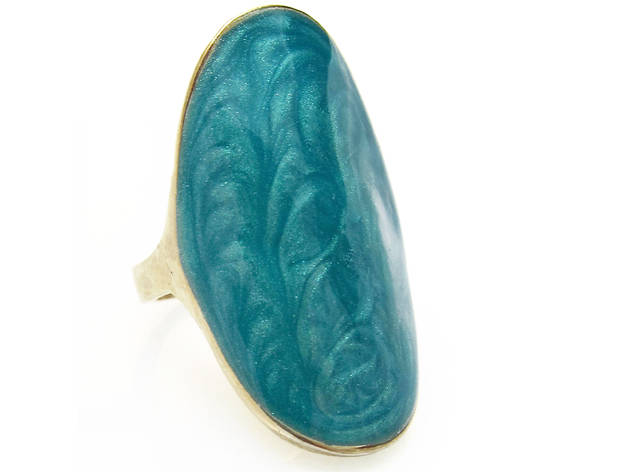 17/25
Skinny by Jessica Elliot Finger Candy enameled oval ring, $45, at skinnystyle.com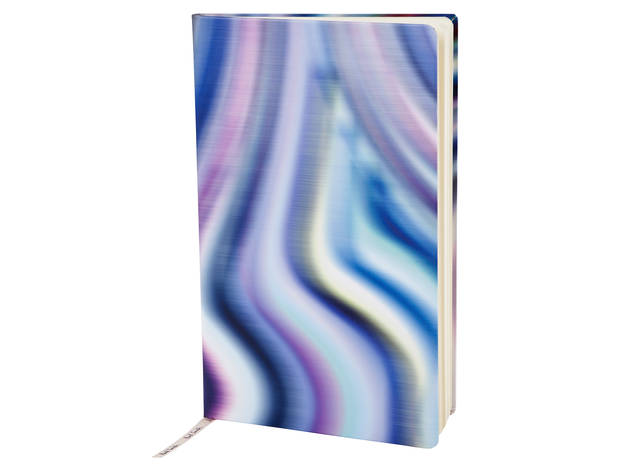 18/25
Paul Smith Stationery Hazy swirl-print notebook, $35, at paulsmith.co.uk
19/25
Dollhouse Savanah print peep-toe espadrille pumps, $12, at urbanog.com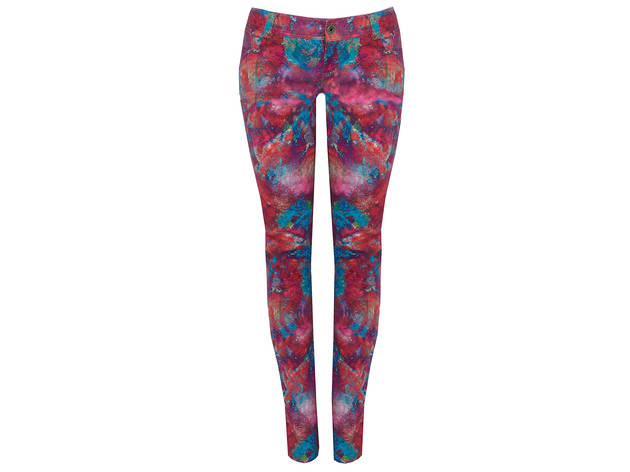 20/25
Alice + Olivia five-pocket skinny jeans, $198, at Alice + Olivia, locations throughout the city; visit aliceandolivia.com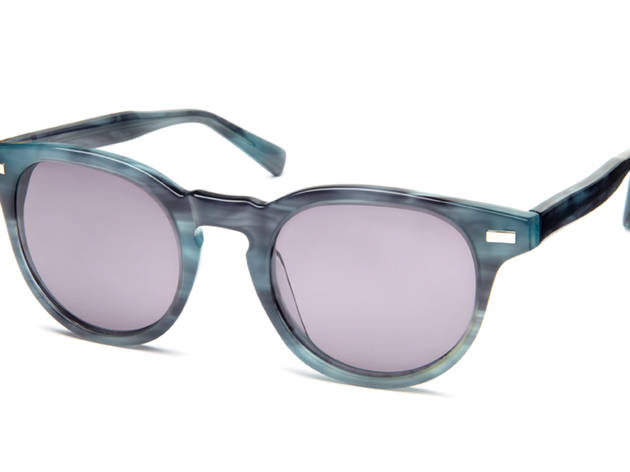 21/25
Warby Parker Jasper Marine Slate sunglasses, $95 (with prescription $150), at Warby Parker, locations throughout the city; visit warbyparker.com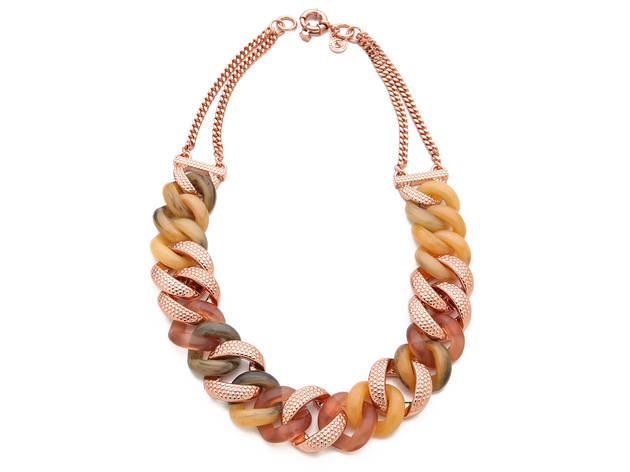 22/25
Marc by Marc Jacobs Candy turnlock necklace, $128, at shopbop.com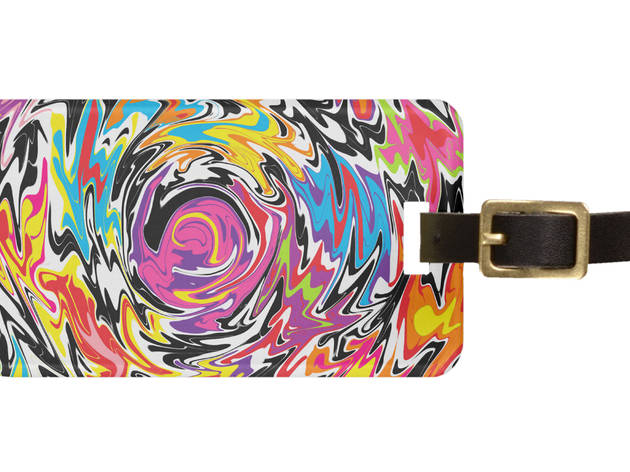 23/25
Zazzle marbleized swirl travel-bag tag, $10, at zazzle.com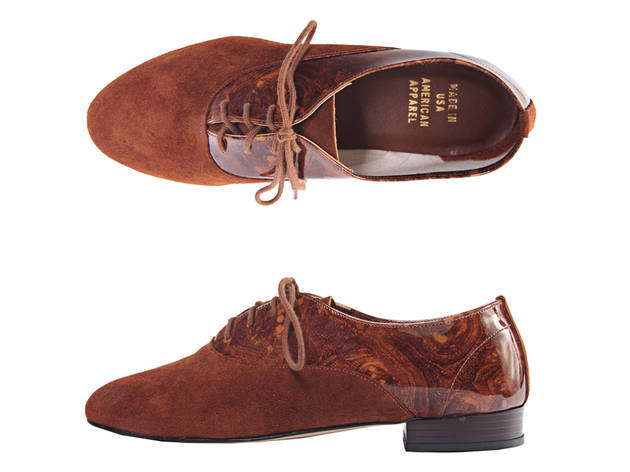 24/25
American Apparel Bobby suede lace-up shoes, $95, at American Apparel, locations throughout the city; visit americanapparel.net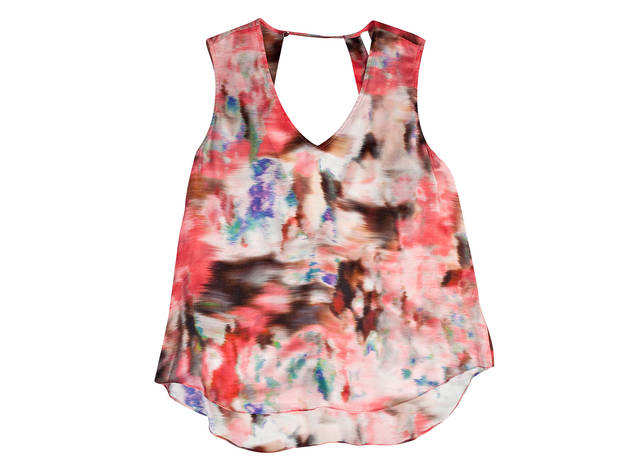 25/25
Aryn K. multicolor top, $84, at lalacouture.com
Whether you know it as the children's game of skill or the material that lines your kitchen counter, marble has evolved in a big way. The graphic, swirling pattern adds an artistic touch to home decor, clothing, accessories and makeup. You'll find it on tops from designer Cynthia Rowley, abstract iPhone cases from Urban Outfitters and colorful jeans from Alice + Olivia.
Follow Rachel LeWinter on Twitter: @Rachel_LeWinter