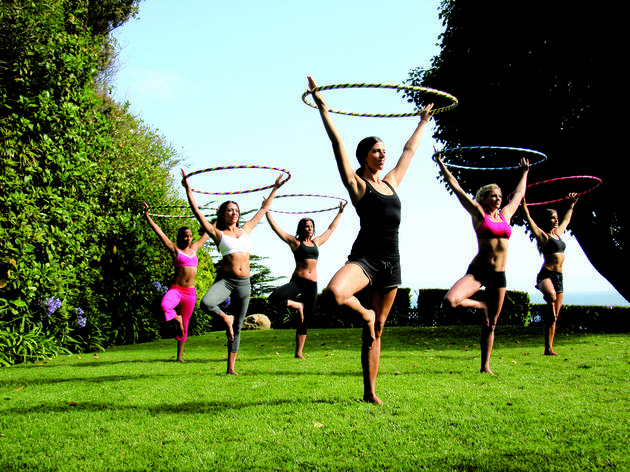 Best workouts: Top 10 only-in-LA fitness workouts
Rev up your exercise routine with the best workouts found only in LA. From a hula-hoop class to circus acts—these fitness workouts are sure to make you sweat.
Where else can you sweat to the oldies with Richard Simmons—live and in person!—or do yoga on a paddleboard in the middle of the Marina? Only here in LA do you find the best workouts where a perfect confluence of healthy living, celebrity culture, 70-and-sunny weather and adventurous citizens combine to produce some of the world's most unique fitness workouts. Switch up the everyday hikes and yoga classes with 10 ways to tone your body, LA-style.