Freeform's Halloween Road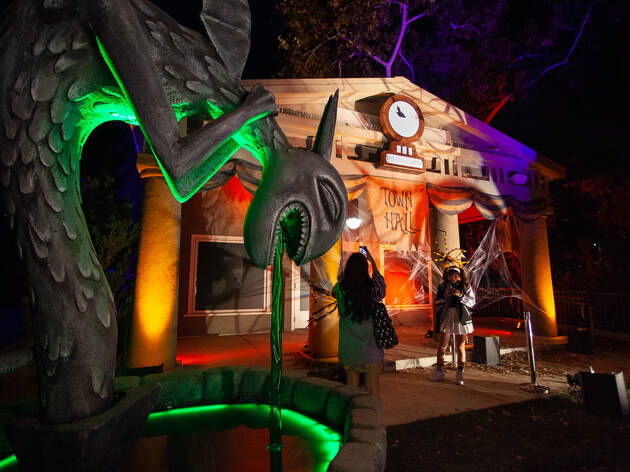 1/15
Photograph: Time Out/Michael Juliano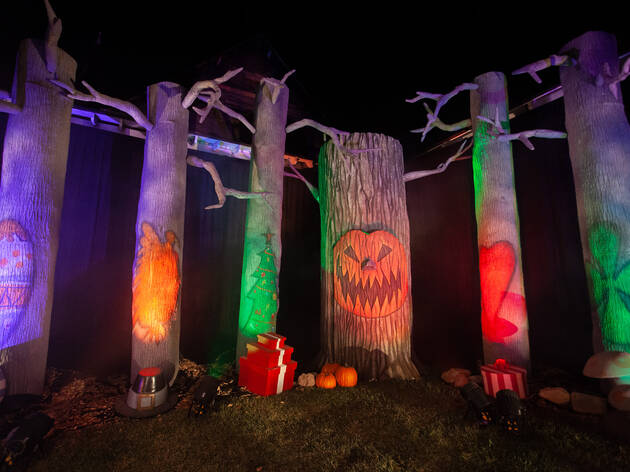 2/15
Photograph: Time Out/Michael Juliano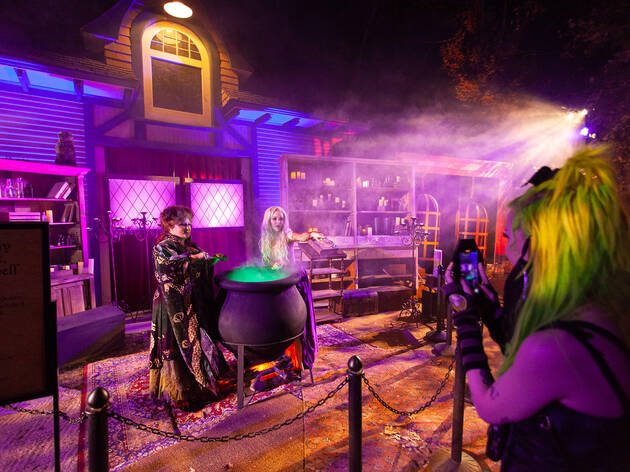 3/15
Photograph: Time Out/Michael Juliano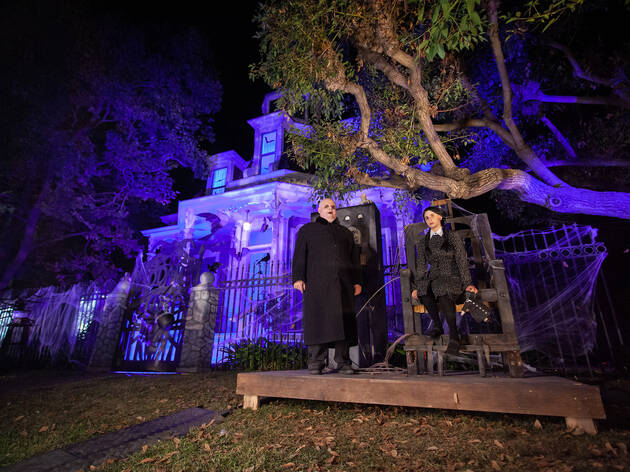 4/15
Photograph: Time Out/Michael Juliano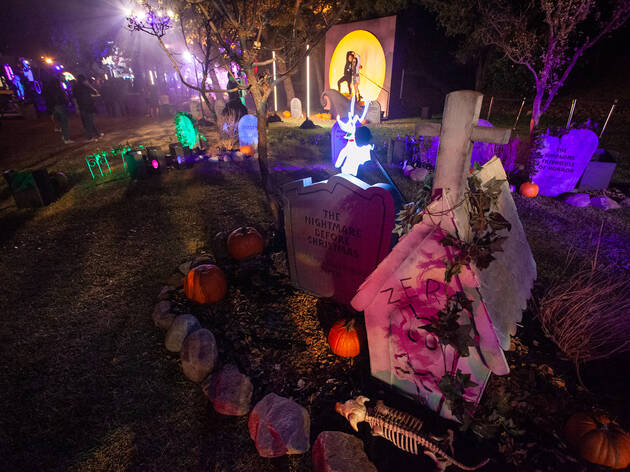 5/15
Photograph: Time Out/Michael Juliano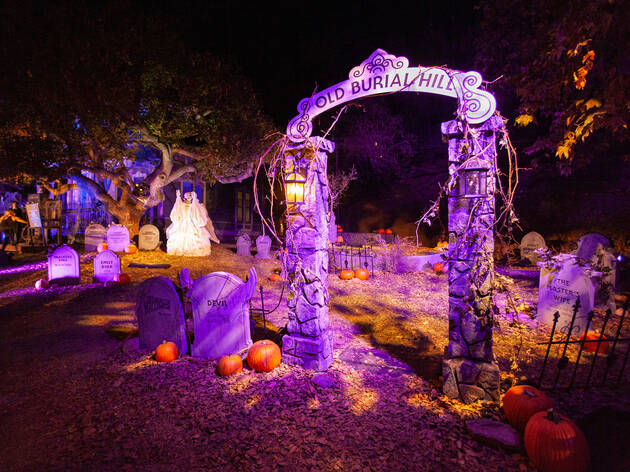 6/15
Photograph: Time Out/Michael Juliano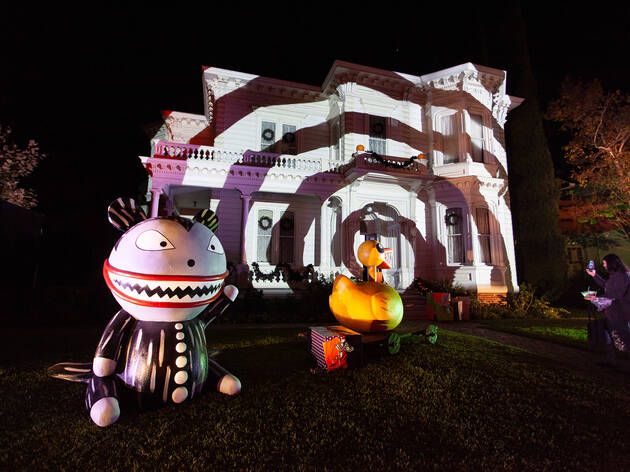 7/15
Photograph: Time Out/Michael Juliano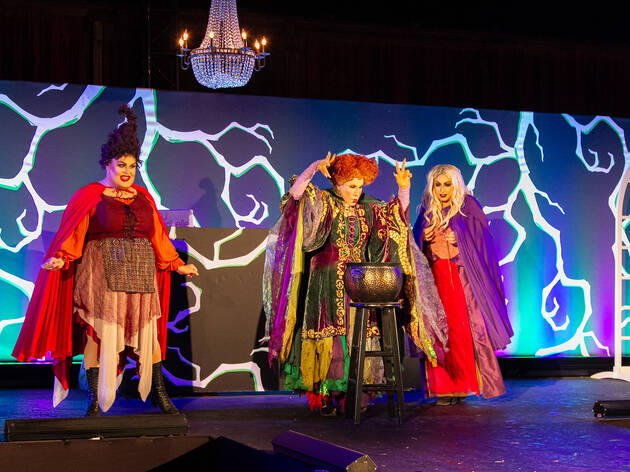 8/15
Photograph: Time Out/Michael Juliano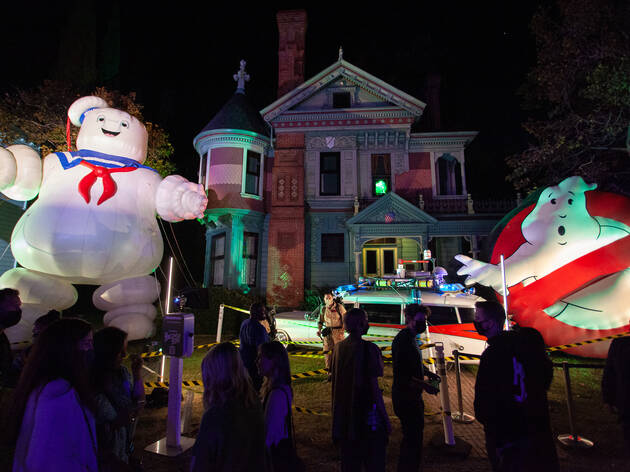 9/15
Photograph: Time Out/Michael Juliano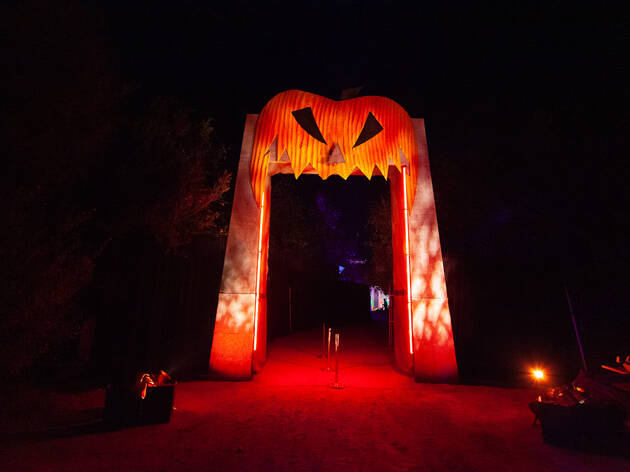 10/15
Photograph: Time Out/Michael Juliano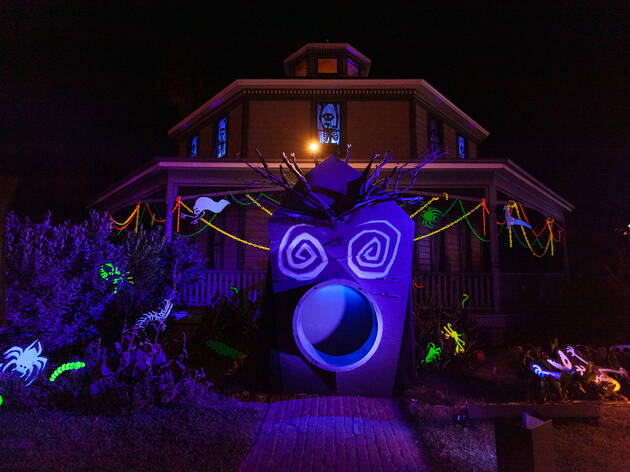 11/15
Photograph: Time Out/Michael Juliano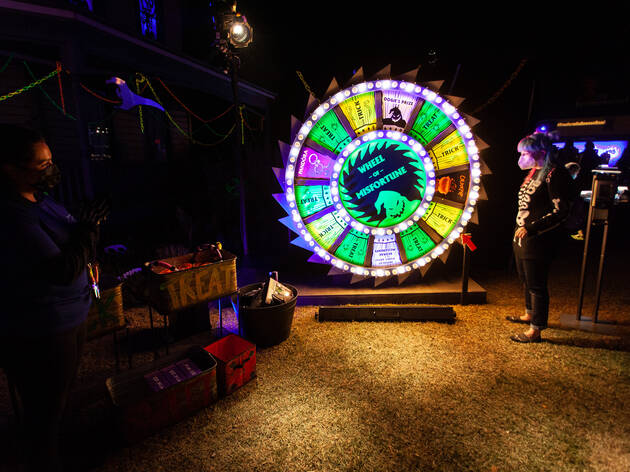 12/15
Photograph: Time Out/Michael Juliano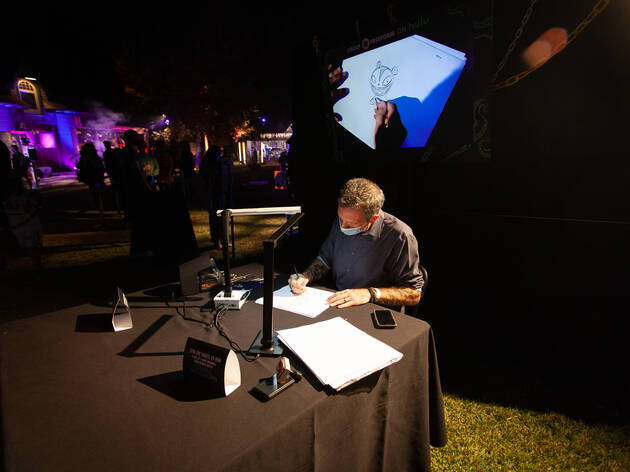 13/15
Photograph: Time Out/Michael Juliano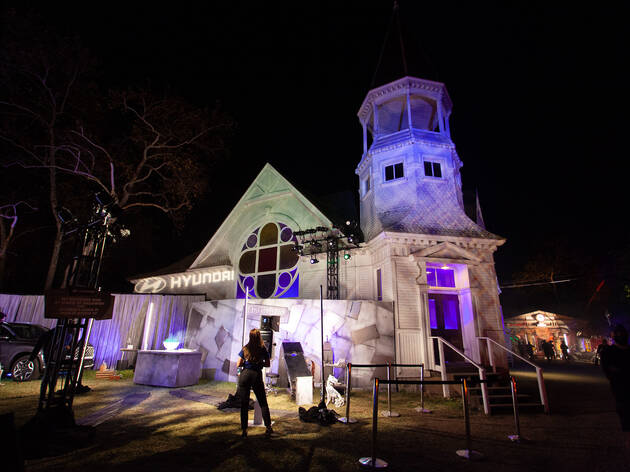 14/15
Photograph: Time Out/Michael Juliano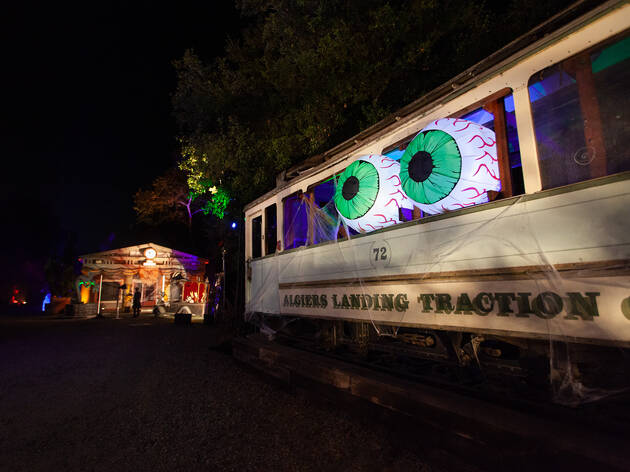 15/15
Photograph: Time Out/Michael Juliano
Time Out says
Freeform's Halloween Road is back, and for the latest edition it's turned last year's drive-through route at Heritage Square into an outdoor, on-foot event that borrows some of the photo op-friendly features of its before-time indoor edition, Halloween House.
From October 1 through 5—assuming you were able to nab tickets—you'll be able to wander the grounds of the Victorian village to find scenes inspired by Tim Burton's The Nightmare Before Christmas, a Hocus Pocus drag show, characters from The Addams Family and Ghostbusters, and more.
If you were lucky enough to attend the very short run of drive-through evenings last year, you'll find lots of familiar features that've carried over—but reconfigured into more hands-on posing opportunities that simply weren't possible from your car. You can pile into the mayor's hearse in front of Halloween Town's city hall, take a seat for tarot reading, pose with Wednesday and Uncle Fester outside of an Addams Family-esque estate, chat with the Sanderson Sisters as they brew potions and spin Oogie Boogie's wheel for a chance at some tricks and treats (and some legit ones at that, including a sweatshirt, a keychain or the opportunity to have an on-site Disney artist sketch something for you).
The Nightmare Before Christmas blankets the bulk of the event, but the Hocus Pocus drag show (in which a trio of committed Sanderson Sisters impersonators swish their capes and lip-sync to "I Put a Spell on You") is clearly the biggest to-do (well, that and the beer garden it sits next to). It plays out against a carnival-like atmosphere dotted with details, like a ghostly Zero that drifts above a gravestone and little Stay Puft Marshmallow Men that bounce through the windows of the Ghosbusters-backing mansion. Speaking of, Heritage Square's Victorian homes once again provide the perfect backdrop for the Halloween festivities.
We visited during a preview event, so we couldn't gauge exactly how crowded you can expect the event to get once it's open to the public (the "keep right" signs that line the trick-or-treating–filled walk near the entry left us feeling a little nervous about what the weekend will be like). The on-foot setup was obvious step up from being stuck in your car, though not always perfect. While largely similar, last year's tighter clusters of decor felt a little more organically themed than the separate stations that've been set up for photos, with slender vertical LEDs that are maybe too intense: They'll certainly make your selfie in front of the grove of holiday doors pop, but at the expense of some ambience if you're just passing by. If you're not particularly interested in posing at every backdrop, you may find the offerings a little thin for the price (a steep increase over last year's free event), but there should still be just enough spooky nostalgia to to make it a worthwhile early Halloween event.
Details
Best selling Time Out Offers