Freeform's Halloween Road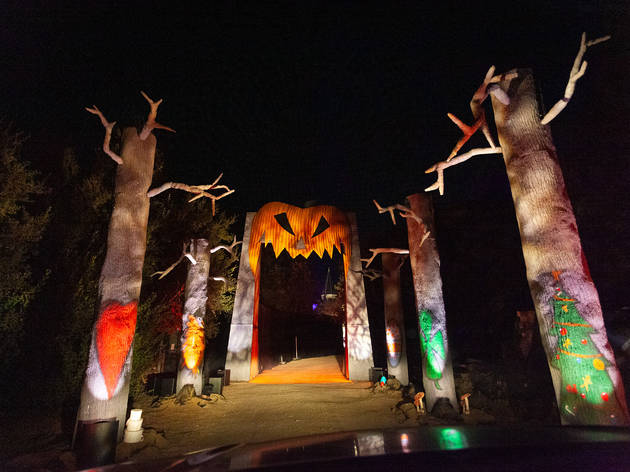 1/11
Photograph: Time Out/Michael Juliano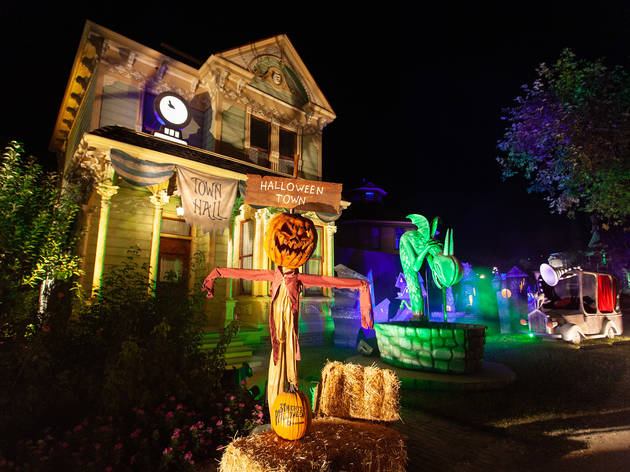 2/11
Photograph: Time Out/Michael Juliano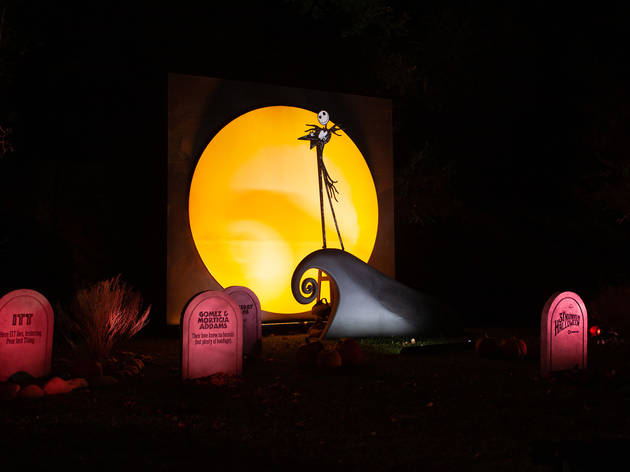 3/11
Photograph: Time Out/Michael Juliano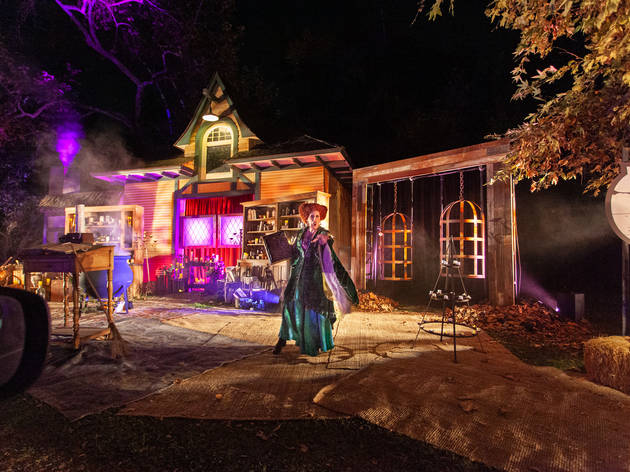 4/11
Photograph: Time Out/Michael Juliano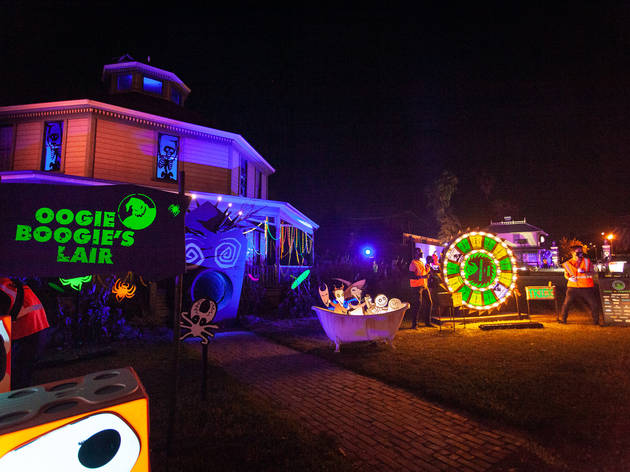 5/11
Photograph: Time Out/Michael Juliano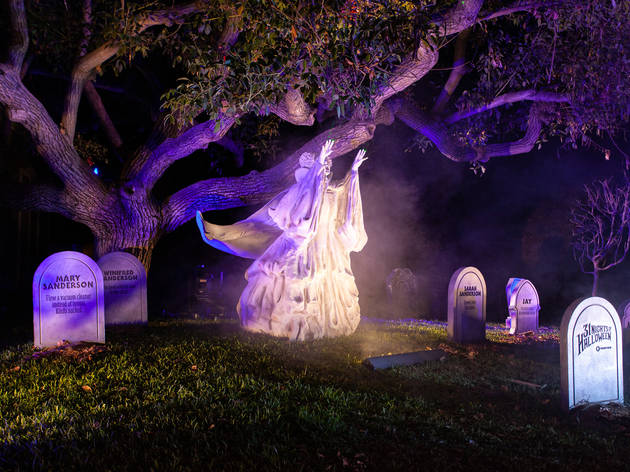 6/11
Photograph: Time Out/Michael Juliano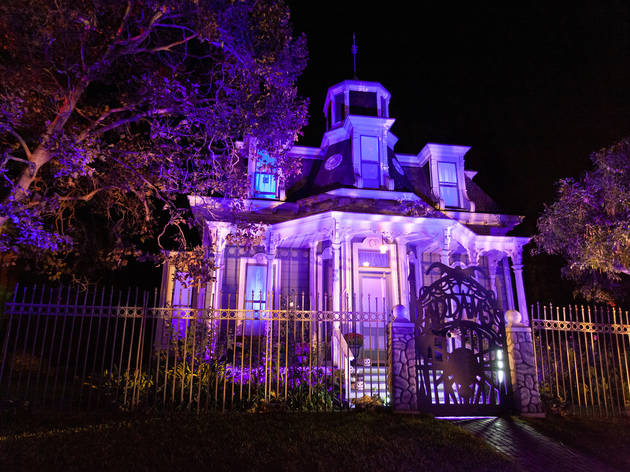 7/11
Photograph: Time Out/Michael Juliano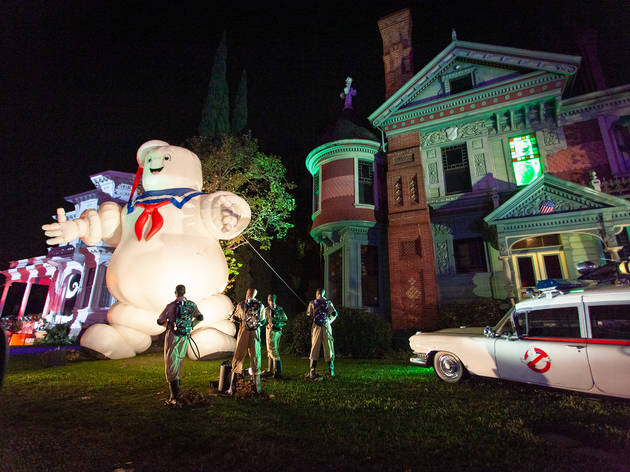 8/11
Photograph: Time Out/Michael Juliano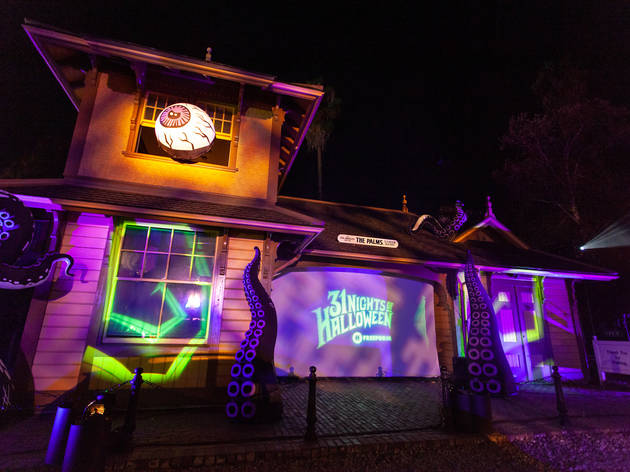 9/11
Photograph: Time Out/Michael Juliano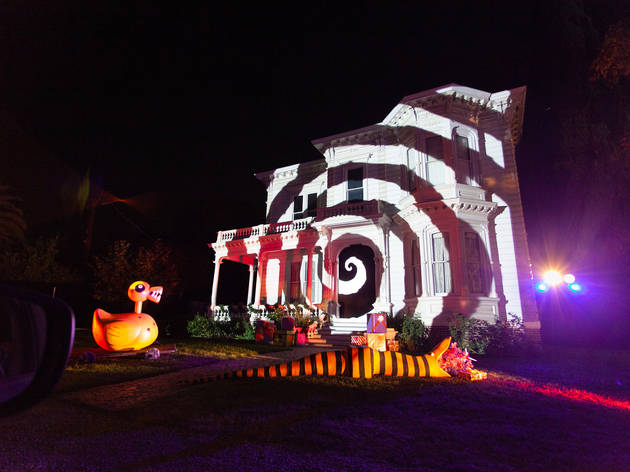 10/11
Photograph: Time Out/Michael Juliano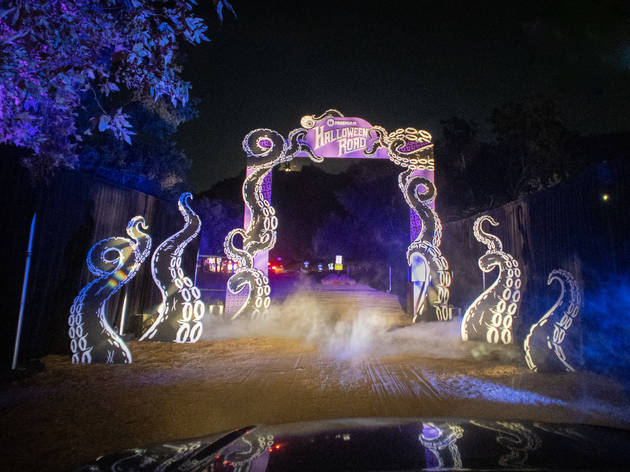 11/11
Photograph: Time Out/Michael Juliano
Time Out says
Roll up to those familiar holiday doors and into Halloween Town in this new car-based event inspired by Tim Burton's The Nightmare Before Christmas as well as some other cult favorites. Freeform's Insta-friendly Halloween House won't let social distancing stop it altogether, so for this third annual iteration it's returning in a safer drive-through format.
We had a chance to preview the sold-out Halloween Road, held across the Heritage Square Museum grounds, just before opening (some slight spoilers ahead). For starters, we found it a much-needed pick-me-up right now, though just a little bit short—but only because what's there is so incredibly enjoyable.
Much of the first half of the experience is Nightmare-themed, starting with the holiday tree circle and a photo op (yes, from your car) with a Spiral Hill backdrop. Once you roll into Heritage Square's village area, there's a ton to see on both sides of your car, with plenty more Nightmare-inspired spots, including a chance to have someone spin Oogie Boogie's wheel for you (it's one of a few socially-distanced trick-or-treating spots in the experience).
You'll also find the Addams Family mansion, a Ghostbusters scene and Sanderson Sisters' cottage, plus an entire Hocus Pocus stage show that you can pull over and watch. All of it's decked out in tons of lights, fog and decorative Easter eggs, and Heritage Square's Victorian mansions provide a perfect backdrop for the Halloween festivities.
Tickets for the event, which runs October 2 to 4, were totally free and quickly sold out when the went on sale in September. Depending on how crowded your time slot is, expect to make it through the experience somewhere between 15 minues to a half hour. Our advice? If you don't have someone riding your bumper, stop as much as you'd like to snap some photos and admire all of the details. Also, just a heads up that the entrance is on Pasadena Avenue and you'll need to approach it from the south (if you're coming from the north, though, you can make a U-turn right near the gate).
Details