Los Angeles Haunted Hayride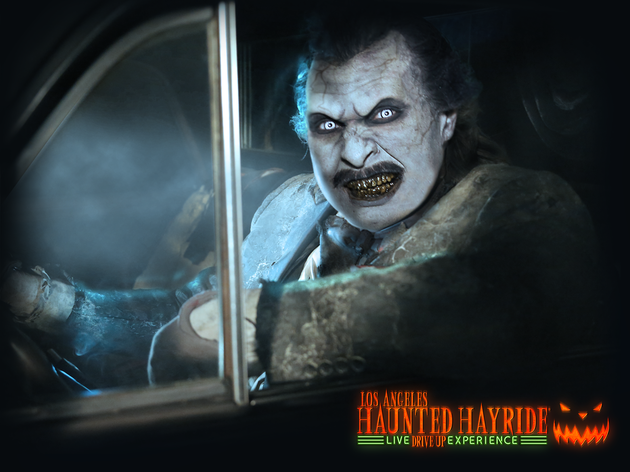 Time Out says
Like seemingly all pop culture horror experiences right now, this year's Haunted Hayride is headed to your car.
For its 12th installment, the annual hayride is pivoting into a "live drive up experience." All from within the safety of your car, you'll venture down "All Hallows Lane" for a slew of Halloween-y elements, including a show screened on a 40-foot screen, scenic environments from previous hayrides and live characters from Midnight Falls—the sort of Sons of Anarchy meets Twin Peaks setting from last year's traditional hayride.
The switch to a car-based experience isn't the only major change: Griffith Park, where the hayride has previously set up, simply couldn't accommodate a trail of cars, so instead the event is moving a ways east to Bonelli Regional Park in San Dimas. You'll find it there on select nights from September 25 to November 1.
Tickets to the hour-long experience, which go on sale August 25 at noon, start at $50 per car and up to two passengers (you can add on extra people for $10 each). If you prefer a closer spot for the drive-in portion of the event, you can splurge on buy-up tickets that range from $70 to $200.
Details