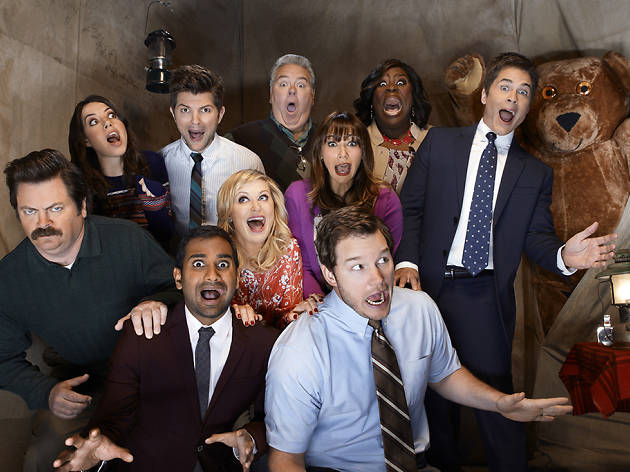 Geek out with fellow TV nerds at PaleyFest, the annual weeklong festival of exclusive episodes, clips and panel discussions with the cast and creators of the hottest TV shows. Now in its 36th year, the Paley Center for Media-hosted festival is held at the Dolby Theatre in Hollywood from March 15 to 24.
The Paley Center has announced its full lineup for shows for 2019, including a Parks and Recreation 10-year reunion. Showrunner Mike Schur and the beloved comedy's creative team will join the full cast for a panel event.
In addition to the first batch of shows, which includes Pose and This Is Us, Paleyfest has added The Marvelous Mrs. Maisel, Grace and Frankie, an evening with Stephen Colbert, RuPaul's Drag Race, 9-1-1, The Walking Dead, Stak Trek: Discovery, The Twilight Zone, farewell celebrations for Jane the Virgin and Crazy Ex-Girlfriend, plus a joint panel with Hawaii Five-0, MacGyver and Magnum P.I.
Multiple member presales begin on January 15 and 17, followed by general sale on January 18 at 9am.