"Star Trek: Exploring New Worlds"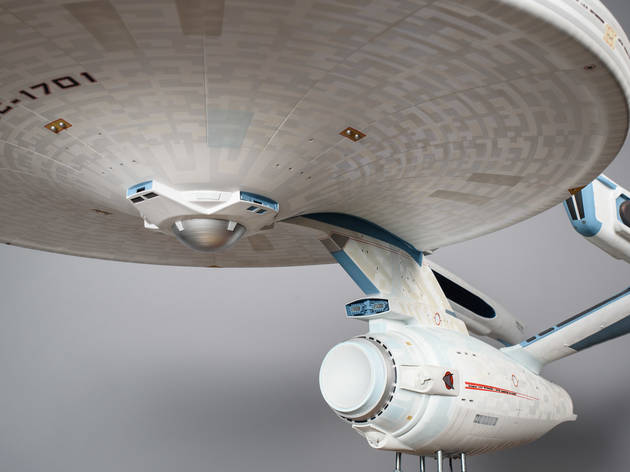 1/5
Photograph: Courtesy Brady Harvey/Collection of Adam and Leslie Schneider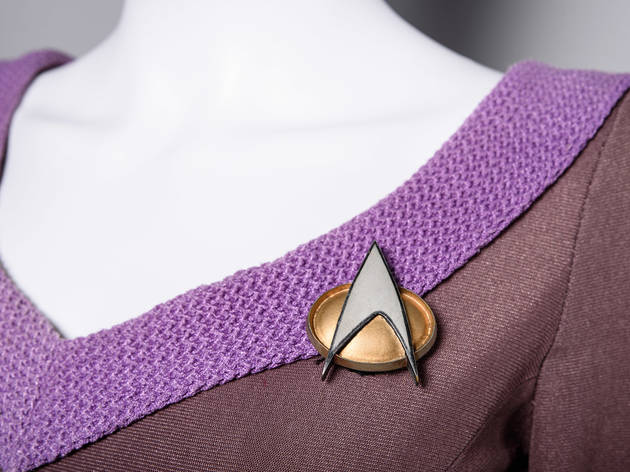 2/5
Photograph: Courtesy Brady Harvey/Paul G. Allen Family Foundation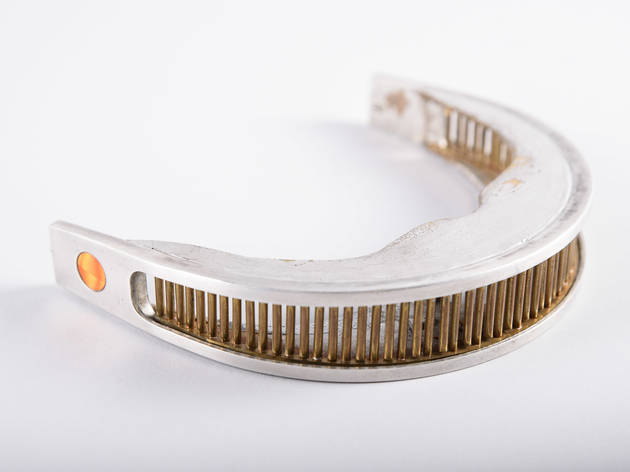 3/5
Photograph: Courtesy Brady Harvey/Paul G. Allen Family Foundation
Geordi La Forge visor from the television series Star Trek: The Next Generation, 1987–1994. Courtesy of the Paul G. Allen Family Foundation.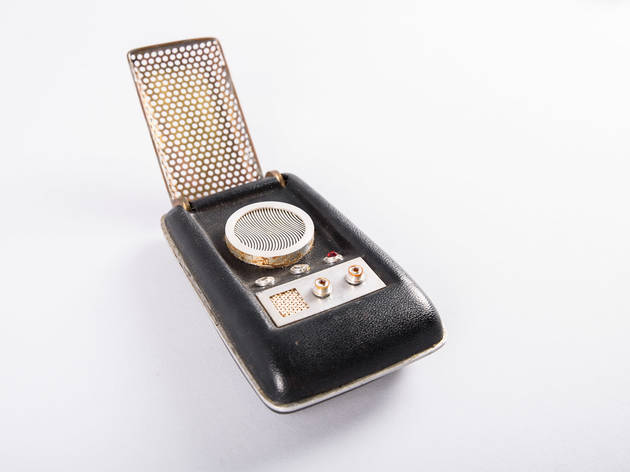 4/5
Photograph: Courtesy Brady Harvey/Paul G. Allen Family Foundation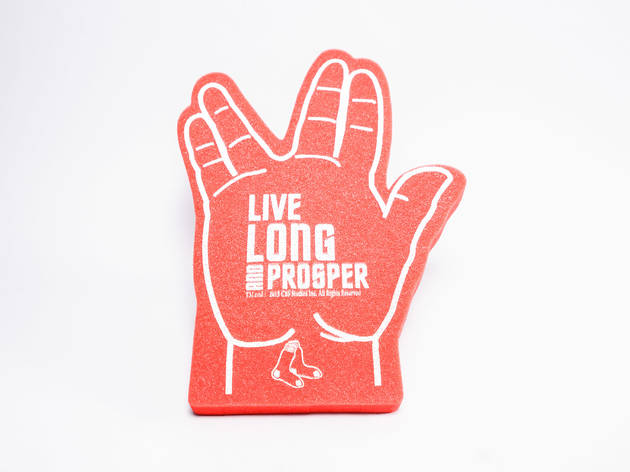 5/5
Photograph: Courtesy Brady Harvey/EMP Museum permanent collection.
Time Out says
Space: the final frontier. This is the voyage of a traveling pop culture exhibition. Its latest mission: to stop by L.A.'s Skirball Cultural center.
"Star Trek: Exploring New Worlds" is set to land at the Skirball in 2020 with a visual examination of the sci-fi franchise's impact on culture, art and technology, as well as its futuristic vision of inclusiveness. Originally organized by the Museum of Pop Culture (MoPOP), Seattle, "Exploring New Worlds" will feature over 100 artifacts, set pieces and props—from communicators to phasers to Borg cubes to tribbles—from the television series, spin-offs and films.
Highlights include Captain Kirk's command chair and the navigation console from Star Trek: The Original Series; costumes worn by Leonard Nimoy, Nichelle Nichols and Patrick Stewart (Spock, Uhura and and Picard, respectively); filming models of the U.S.S. Enterprise, U.S.S. Excelsior, U.S.S. Phoenix and Deep Space Nine space station; and a slew of pop culture ephemera exhibiting Star Trek's spread into everything from sports to beer.
Expect more details about the exhibition (including pricing and programming) to come out in March.
Details
Dates And Times
Users say