Top fitness trends to try in the new year
Whether it's your New Year's resolution or you're a fitness fanatic, here are the top fitness trends to try this coming year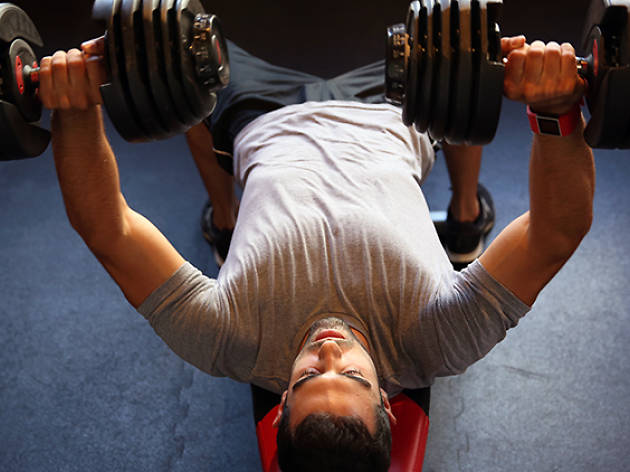 Trends come and go often, especially in a progressive metropolis like Los Angeles. We talked to fitness professionals across the city, and there's certainly one trend that isn't going away anytime soon: being fit is in. But how people go about getting their ideal physique has always been an ever-changing evolution. So if you need a break from your hikes in LA or your routine yoga class, here's a look at the predicted top fitness trends for 2016.
RECOMMENDED: More 2016 predictions
Top 2016 fitness trends
Not only did the American College of Sports Medicine name wearable technology (think Fitbits and Jawbone) as the No. 1 fitness trend of 2016, but Breann Mitchell, LA regional fitness programming director for The Bay Club Company, also named it the top fad. As she says, seeing real-time metrics is motivating and exciting. She also notes it's a good way to track your progess—so no more excuses!
Mitchell is on-trend with her predictions, because her No. 2 pick is body weight training, which is the ACSM's second pick as well for 2016. Sure, it might not be anything new, but body weight training has continued to remain popular over the last few years because it's highly effective and a safe way to move through all planes of motion with little transition time. Whatever body weight training class you may take, it "becomes intense, time efficient and effective," according to Mitchell.
Playful, low-impact workouts
Los Angeles-based certified personal trainer Christine Lusita says that 2016 is all about adding fun to low-impact workouts. With this in mind, she says there's one particular workout in LA that is getting buzz: jump board pilates classes. "This perfect combo of low-impact cardio, blended with the traditional good essentials of classic Pilates and upbeat music, make this workout not only a fun way to enjoy exercise but also a way to get great results in a short amount of time." Sound like your thing? According to Lusita, Bodyline Pilates in Beverly Hills nails this type of workout and offers several classes throughout the week.
No, we don't mean raising that In-N-Out cheeseburger to your mouth. According to Lusita, these workouts are a trend for 2016 because they are all about the convenience factor—getting in and out of the gym quickly and on your own terms. A good example of in-and-out workouts are Planet Fitness' circuit workouts. "Planet Fitness crushed it here with their 12-minute ab circuit and their 30-minute total body circuit. They offer two easy and effective circuit workouts that are fun, results-driven and made easy for anyone to do no matter their level of fitness."
One thing that's very clear from ACSM's 2016 trend list (which also includes HIIT training, strength training and using personal trainers—none of which are anything new or groundbreaking), is that that not following the trends is becoming the trend. "This year, you'll see people steering away from the crazy, short-lived fads and moving toward building a consistent routine that they can sustain over the long haul," says Lusita.