Weekend getaways: From Los Angeles to Santa Barbara
Looking for easy weekend getaways? Check out our top tips for where to eat, drink, play and stay in sunny Santa Barbara.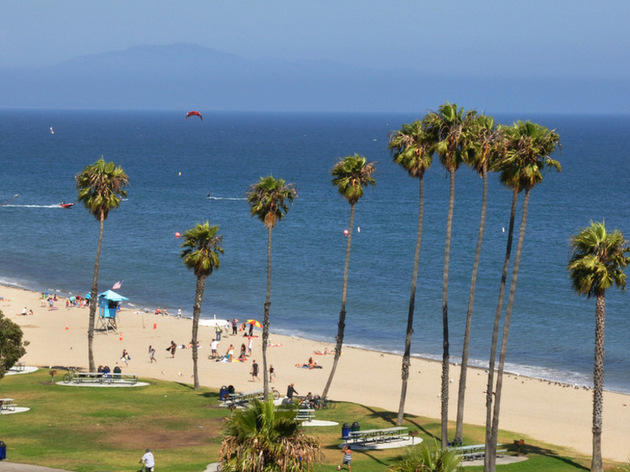 If you're looking for weekend getaways out of LA, the wealthy resort town of Santa Barbara is almost too perfect to be true—and boy, does it know it. A well-heeled, conservation-minded coterie works hard to keep the city handsome, almost immaculate. You don't come here for urban thrills, but for history, top-end eating, an old-world aesthetic and—of course—the beaches. Sheltered between towering green mountains and deep blue ocean, this has been a desirable place for thousands of years. The Chumash Indians lived here for 5,000 years before the Spanish arrived in 1786 and set about building the Santa Barbara Mission, one of the loveliest in the state. Nearby is the main drag of State Street, a strip of boutiques, decent restaurants and upscale bars (the dives exist too, but are semi-hidden). Near the top of the Downtown core is the Santa Barbara Museum of Art, a worthwhile display of ancient creativity and modern-day pretenders. in the other direction, State Street ends at Pacific-side Stearns Wharf, where fishing boats unload their daily hauls. Whether you come for the wine, the beaches, the alfresco dining or just to get away, Santa Barbara is a pretty, peaceful place for weekend getaways.