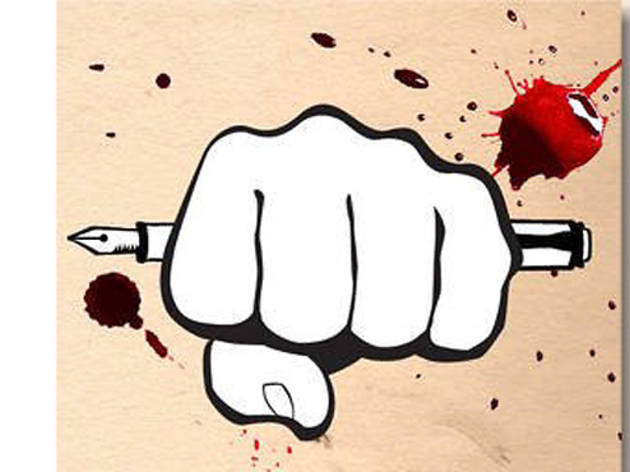 Bootleg Theater takes literature to bloodsport levels with Write Club: Los Angeles. Two writers go head to head in three bouts of write-offs. (They're given opposing ideas and seven minutes apiece to rock some words). The audience picks the winner and all proceeds go to charity of the winner's choosing. Write Club takes place the second Monday of every month, but times and date are subject to change so check the website for details.
Rating Breakdown
5 star:

0

4 star:

0

3 star:

2

2 star:

0

1 star:

0
Fictional abstract or pop"!" comic and somekind of artwork need to put on a artstand or room etc. and something needed for the side of somewhere too "One opinion of one idea and of that". Can give a 5 star for an outbreak of action and scene black ink and little red of closeup for the drawing to be for a view@.
Fictional or ? and neat and something you may need on your artstand a picture like that or a little red on the side or on the easel and "For Looks".