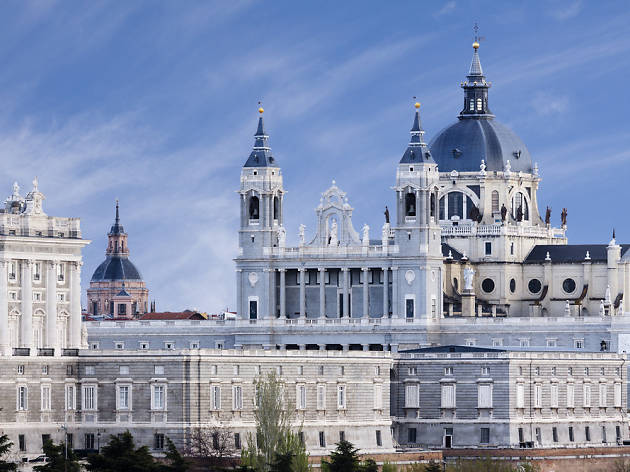 The best of the barrios: Los Austrias
Madrid's most historic neighbourhood
The most historic neighbourhood in Madrid keeps the secrets of the great monarchs who once lived in it among its monuments, churches and palaces. From the Almudena Cathedral to Plaza Mayor, the architectural beauty of the area attracts large numbers of tourists who marvel and contemplate these constructions made by the ancestors of Madrid. Restaurants in the area serve traditional Madrid stew, while the Sabatini Gardens welcome weary travellers to take a break in the beautiful surroundings.
Restaurants in Los Austrias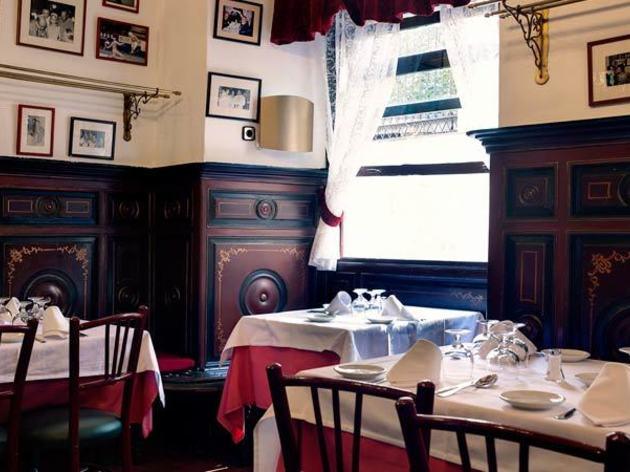 Holding court on a quiet backstreet, this dignified, classic Madrid restaurant is considered by many to be the home of 'cocido', the huge and hearty stew lifelong Madrid residents love and a test for the biggest of appetites. La Bola is still run by the same family that founded it in the 19th century, and the 'cocido' (which is only served at lunchtime) is still cooked traditionally in earthenware pots on a wood fire. Unfortunately, this impressive pedigree has led to a certain complacency, verging on the arrogant, in some of the waiting staff.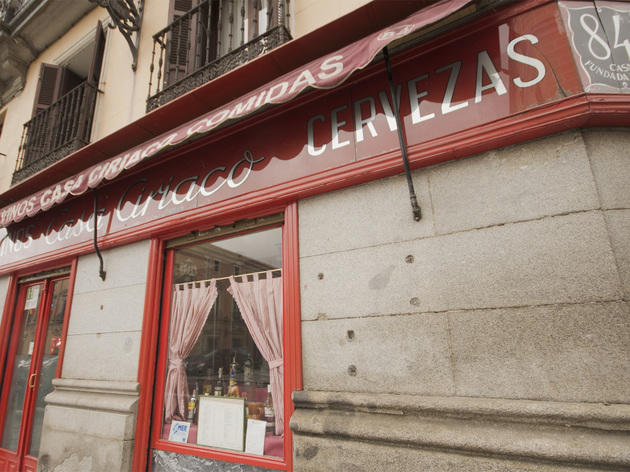 Pick your way down the side of the open kitchen to a deep dining room hung with pictures of visiting royals and grateful celebrities, along with rather grimmer photos of the 1906 bombing of Alfonso XIII's wedding procession – which happened right outside the door. Undamaged, and still going strong, Casa Ciriaco was a meeting place for the intelligentsia in pre–Civil War days, and although it no longer attracts too many thinkers, the Castilian fare is a taste of days gone by. 'Cochinillo' (suckling pig) is the speciality, along with partridge and butter beans, when in season. Waiters are as old-school as you'd expect, but very friendly.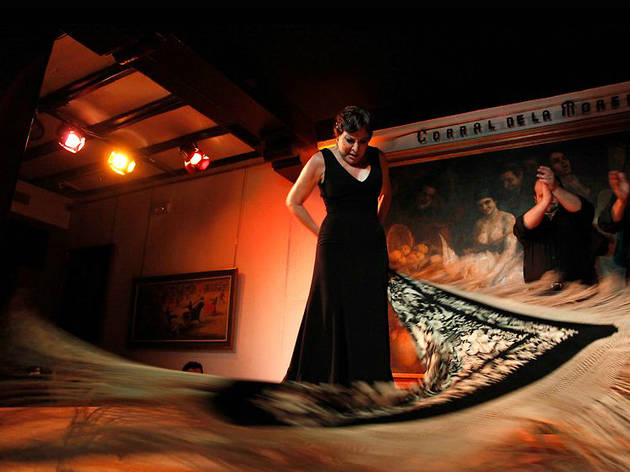 This long-standing tablao sports seemingly authentic Arab décor, dating from the 18th and 19th centuries, and an atmosphere to match. A relaxed mix of tourists, fans (Hemingway, Che Guevara and Picasso, and more recently Jennifer Aniston, Demi Moore, Sandra Bullock and Hugh Grant, among others, have all paid a visit) and professionals enjoy a solid, expensive and sometimes exhilarating show. You must book (and pay) through the venue's website.
More restaurants in Los Austrias
Bars in Los Austrias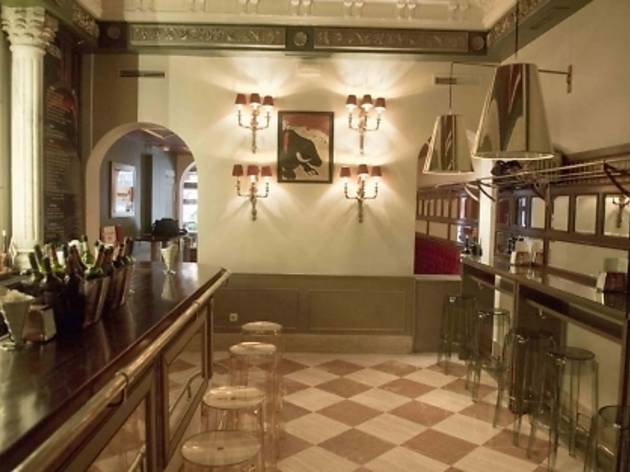 Wine-lovers adore this place. Located in the old Café Ricordi, it has had a complete overhaul and now resembles a 19th century tavern but with some modern touches. As well as offering more than 150 varieties of wine, chosen by wine expert Sánchez Magro, the bar has its own bodega where it holds tastings during which you can also try some of the delicious tapa style food, all of which is prepared by Michelin star holder Pepe Rodríguez. They have a very recommendable tasting menu called 'Todo el Lío'.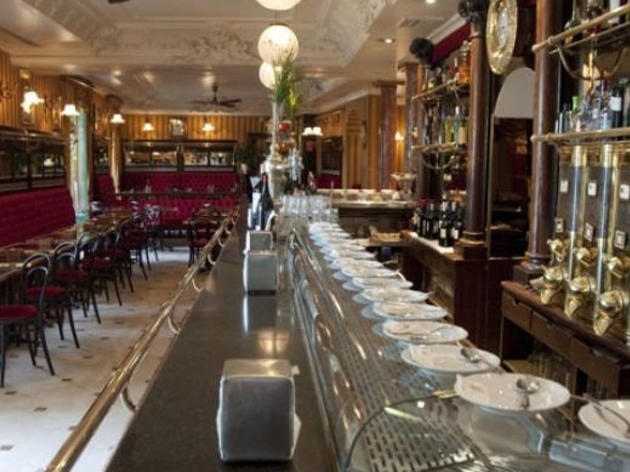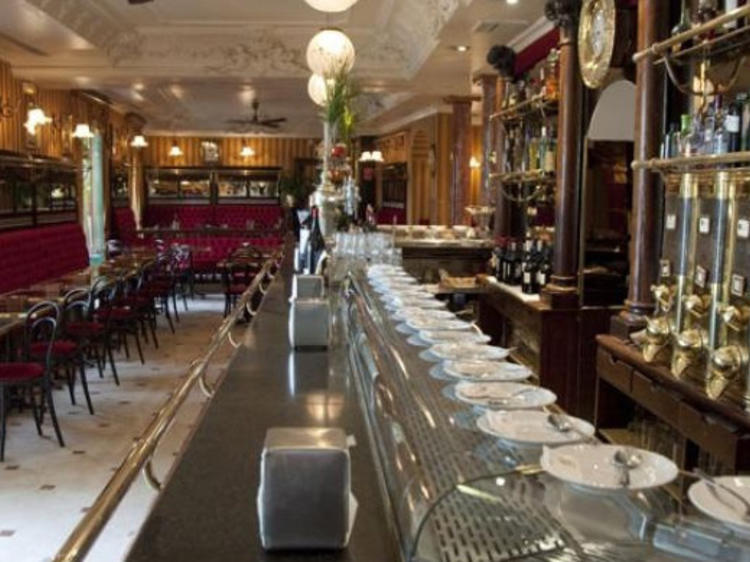 The belle époque interior is entirely fake yet utterly convincing, making this one of the most peaceful and elegant spots to flick through the newspapers or recover from the exertions of the Palacio Real opposite. Despite its location, with tables outside on the stunning Plaza de Oriente, the café seems to be as popular with locals as tourists, who are perhaps put off by its air of grandeur.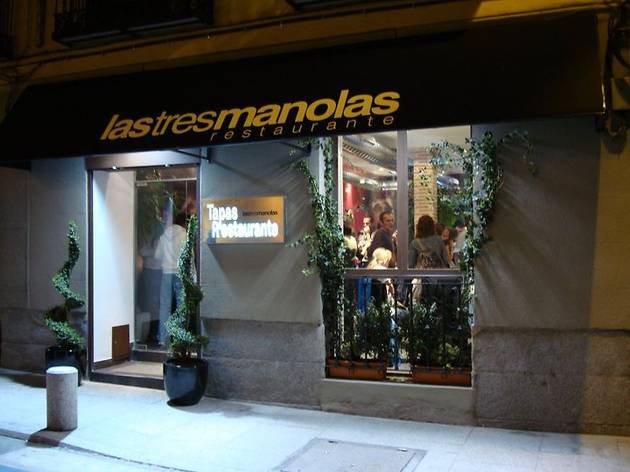 Located in the old quarter, this bar-restaurant specialises in the Basque style tapas known as pintxos. You can choose among those on display on the bar, which are both hot and cold, and the waiter will bring your selection to your table. There's also a menu with more elaborate dishes and an extensive wine list. The terrace seating is very popular in summer. It's the perfect place to have a bite to eat and a few glasses of wine with friends.
More bars in Los Austrias
Shopping in Los Austrias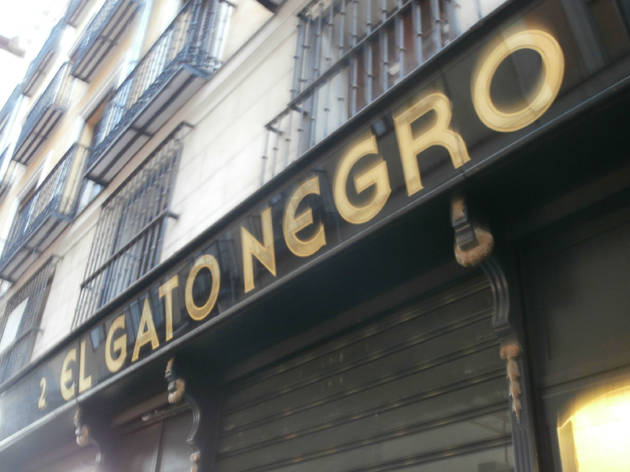 Power to creativity. That's the slogan of El Gato Negro, one of the oldest establishments in central Madrid. Located next to Plaza Mayor, this shops was founded in 1880 and is a must for handicraft fans. Here you'll find material like cushions, wool, accessories and needles for crocheting, knitting and needlework.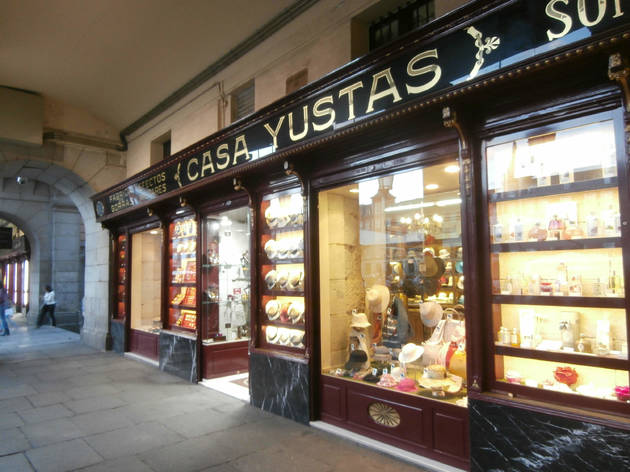 One of the classics establishment of old Madrid, Casa Yustas was founded in 1886 and is the city's most famous hat shop, selling classic, vintage and modern and alternative models and filling custom orders. This 100-year-old establishment also has a wide selection of gifts and decorative and military items.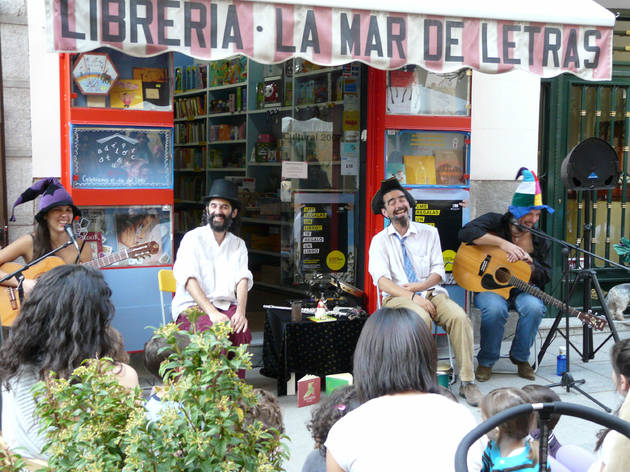 Mar de Letras is a well-stocked bookshop specialising in kids' editions. Look out too for the English titles, regular English storytelling evenings and educational toys. They also do shadow theatre and puppet shows, all with the goal of getting the littlest ones into the habit of reading.
More shopping in Los Austrias
Nightlife in Los Austrias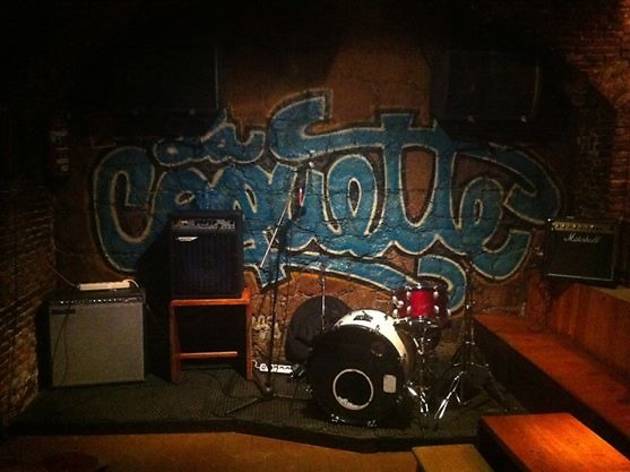 This basement bar, going for some 20 years now, was Madrid's first dedicated exclusively to blues. Run by a Swiss-Spanish guy called Albert, who has a large collection of old records that won't disappoint, there are live acts featuring local bluesers from Tuesday to Thursday. The musical programme here includes both international names and local artists like Fede Aguado. The live performances are of high quality. Jam sessions are also scheduled, during which you can enjoy a beer or a mojito.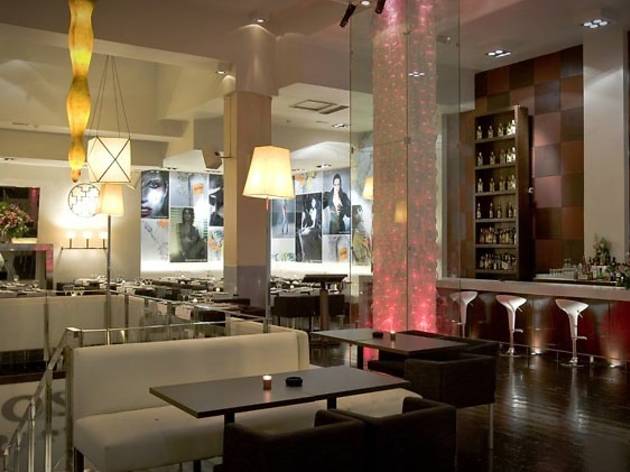 The modern (almost futuristic) decor of this beautiful café enchants from the first moment. Its huge bar, contemporary bar stools and sombre but comfortable chairs and tables make for a really cool-looking space.In the nightclub you can dance to refined chart-topping pop music, as well as live Caribbean music which will get your hips moving to irresistible Cuban rhythms. After enjoying sophisticated cuisine during dinner, take a look at their extensive cocktail list. As soon as you cross the threshold you'll realise that this place practically demands a gin and tonic.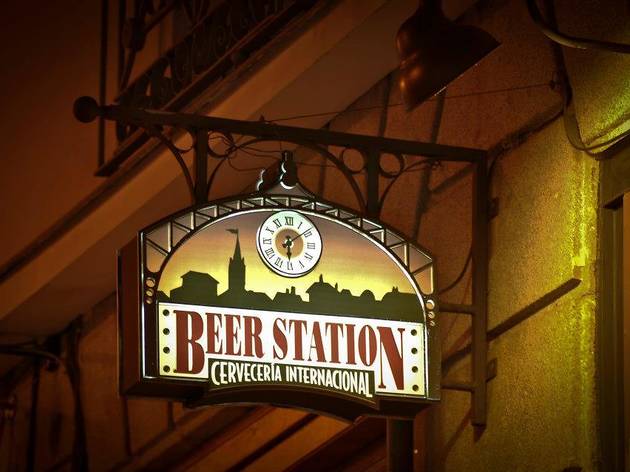 If you're looking for a place where you can have a beer while listening to a monologue, then this is the place for you. It has an extensive selection of beers and the premises are a little dark but welcoming. The activity here is non-stop, when it's not Comedy Night, they hold language exchange classes. It's a good place to watch a football match with your friends. You can also have something to eat here.
More music and nightlife in Los Austrias
Best selling Time Out Offers