The best speakeasies in Mexico City
Speakeasies, pubs, alternative bars and clubs are hidden all over Mexico City. It's time to discover them!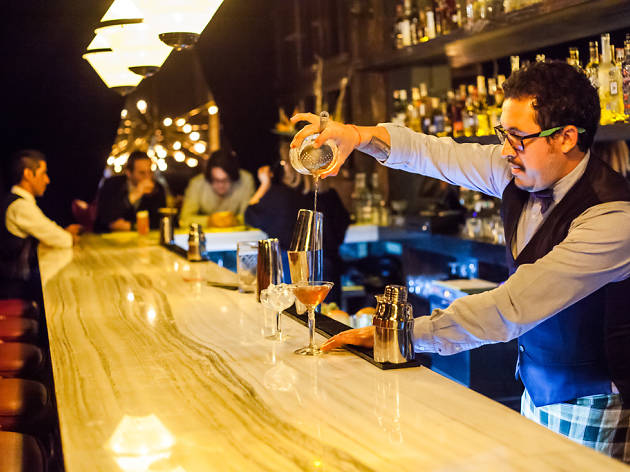 Some of these cocktail bars have no signage, or at least unobvious signage, nor do they share their addresses on social media but you can often find them listed as some of the best bars in the world. These types of clubs prefer to hide themselves in unsuspecting places. Most of these bars have been inspired by the speakeasies and blind pigs of the 1920s Prohibition era in the United States, during which it was illegal to purchase or consume alcohol. Let yourself discover and explore these concept bars that will change your idea of an average night out on the town.
The best hidden bars in Mexico City
Find more amazing places to drink in Mexico City
The best place to experience mixology is sitting at the bar of these bars. Allow the bartender to discover your tastes, let yourself be surprised by their expertise and leave behind any qualms about the preparation and the superb combinations.