The absolute best bars in Wynwood for all your drinking needs
Hit up the best bars in Wynwood for incredible happy hour deals, delicious cocktails and live music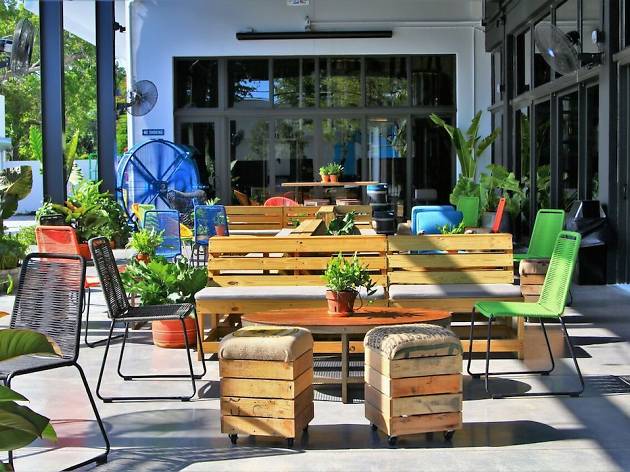 July 2019: Wynwood's nightlife scene continues to rapidly evolve, keeping pace with the new restaurants and galleries popping up in the arty neighborhood—and so it was time to overhaul our list of the neighborhood's best bars. We've kept our favorites and introduced Veza Sur, the Latin-inspired beer maker with the big, inviting lounge area, and added Wynwood's two fabulous rooftop bars, Astra and No. 3. Plus, for our cash-strapped friends, there's Barter, a place that lets you trade your old stuff for drinks. It truly doesn't get more Wynwood than this place.
The best bars in Wynwood come in many shapes and sizes. Within just a couple of miles, you'll find options bursting with live music, incredible beer and amazing cocktails. Sure, Wynwood might not be the place to go if you're looking for one of Miami's best rooftop bars—but the neighborhood ranks high on most every other drinking list, which is impressive considering its tiny size. The best craft beer bars in Miami? Wynwood makes the list. The 25 best bars in Miami? That's a no-brainer. See what else the neighborhood has to offer its thirsty patrons.
RECOMMENDED: Full guide to Wynwood and the Miami Design District
See the best places to drink in all of Miami
So you've drunk your way through Wynwood? Now tackle the absolute best bars in Miami.