The best Airbnb Downtown Miami homes you can rent
Looking for an Airbnb Downtown Miami place to stay? Rent these cool apartments and you'll be in the center of it all.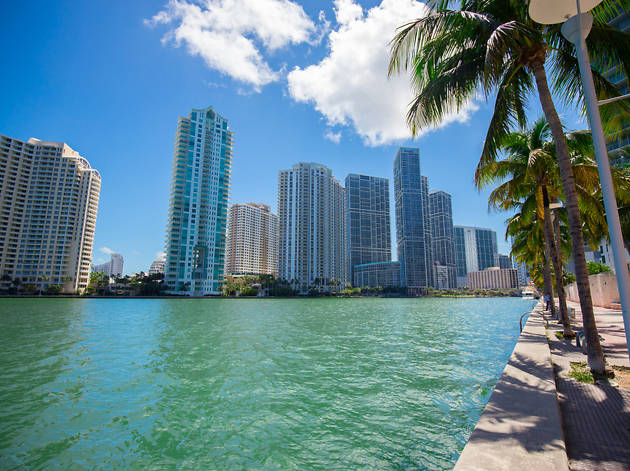 Your search for an Airbnb Downtown Miami home to rent shouldn't be too hard. There are more residential units in the area than ever—each complete with bougie amenities and stunning views. Like most downtown areas, high-rise apartments are the most common thing you'll find available to rent. The good news is that just about every one of them will put you in a great location—a short walk or trip on the Metromover from the best Downtown Miami clubs and the best Downtown Miami restaurants. Plus, Downtown is only a short Uber or Lyft from must-see Miami neighborhoods like South Beach, Wynwood and Brickell. Simply put: you're going to have a blast.
RECOMMENDED: Full guide to Downtown Miami
Downtown Airbnb homes
1
Photograph: Courtesy Airbnb
This one bedroom apartment puts you smack in the heart of Downtown—and gives you a pretty nice view of it all too. Enjoy a full kitchen and a balcony to soak up those sunrises.
2
Photograph: Courtesy Airbnb
You can squeeze a surprising amount of friends in this apartment thanks to the living room sofa bed. It's a steal at $49 a night, and close to just about everything you're going to want to see in a weekend. The reviews are also a near-unanimous five stars across the board.
3
Photograph: Courtesy Airbnb
You won't find a view like this anywhere in the city for just $60 a night. You won't have the entire apartment to yourself—only a private room. Luckily, reviews for the host Antonio are glowing. You'll also have access to the building's apartment, gym, sauna and pool.
4
Photograph: Courtesy Airbnb
Have the entire condo for up to four guests here. On top of a full kitchen and washer/dryer, you'll have access to the complex's four (!) different pools. The interior might be a tad bare, but—let's face it—you'll spend most of your time at one of the four (!) pools.
5
Photograph: Courtesy Airbnb
A new building, modern furniture and proximity to just about everything in Miami. That's what you'll get here— in addition to gym and hot tub access. Stuff up to four people in the apartment for $59 per night.
6
Photograph: Courtesy Airbnb
Sure, this one bedroom is cozy and modern enough, equipped with a kitchen and wifi. But, on the building's roof, you'll find a pool, jacuzzi, sauna and steam room. Now we have your attention, huh?
7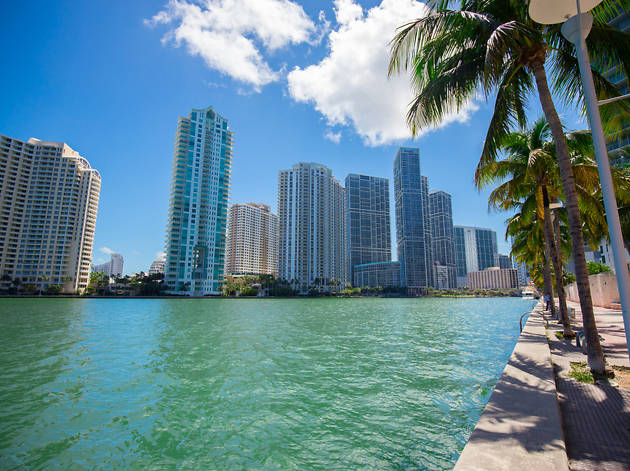 Photograph: Shutterstock
Budget travelers, rejoice. This apartment is listed at just $29 per night. On top of that, it is advertised as housing up to six guests (although we wouldn't totally recommend that judging by the pics). Still, technically, you could stay here for just $5 per night. Who says Miami is expensive?
Looking to splurge?
These high-end digs are worth the splurge