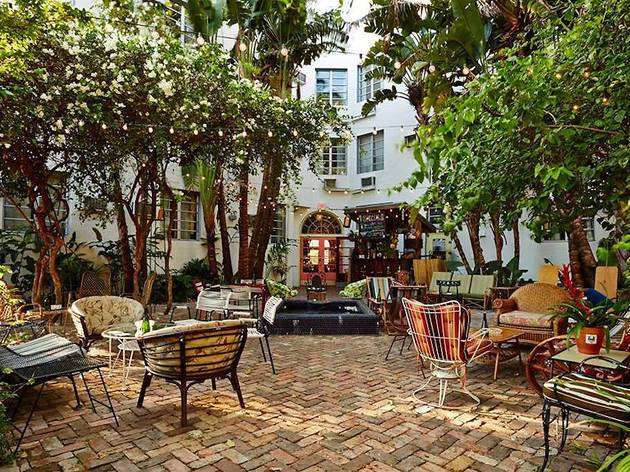 The best things to do in Miami right now
Hop from museum to attraction to iconic restaurant as you explore the best things to do in Miami
October 2020: It's officially fall and while Miami doesn't change much in the way of seasons, our city has certainly turned a new leaf this time. From museums and gardens to zoos and wildlife sanctuaries, most of Miami's best attractions have reopened—and the weather's finally ripe for exploration. Our update of the best things to do in Miami includes family-friendly spots like Jungle Island and Zoo Miami. We've also peppered in a few places just for adults, such as the rooftop bar Sugar and the Rubell Museum, a visual feast for lovers of contemporary art.
Locals and tourists can agree that the best things to do in Miami extend beyond lounging on the sand—though it goes without saying that spending some time on the best Miami beaches is fundamental to life in the 305. In the wintertime particularly, Miami is better known for its thriving cultural scene led by events like Art Basel and neighborhoods such as Wynwood, which every year turns over a brand new facade with the spate of fresh murals that debut during Miami Art Week. And lest we miss out on one of the most important aspects of life in the Magic City—eating!—it's worth mentioning the booming culinary scene and the host of award-winning Miami restaurants that abound, many of whom we've invited to join us at Time Out Market Miami. In between sunbathing, swimming and sipping cocktails, check off these essential Miami experiences. By the way, this list is curated, as always, but isn't ranked—we just couldn't choose favorites.
Done something on this list and loved it? Share it with the hashtag #TimeOutDoList and tag @TimeOutEverywhere.
Best things to do in Miami
More great things to do across the globe
Going out and doing things satisfies our need to explore, to learn and to grow (and then to brag about it on social media). Our hope is that the DO List becomes not just your bucket list, but your inspiration to experience and appreciate the corners of magic in the world.
Explore more of Miami
These spots have something for every type of curious traveler
Whether you're a sunbather or a social swimmer, there's a beach that's right for you