Miami Beach Gay Pride 2017
Check out our Miami Beach Gay Pride 2017 guide for the best places to eat, drink and party during the LGBT festival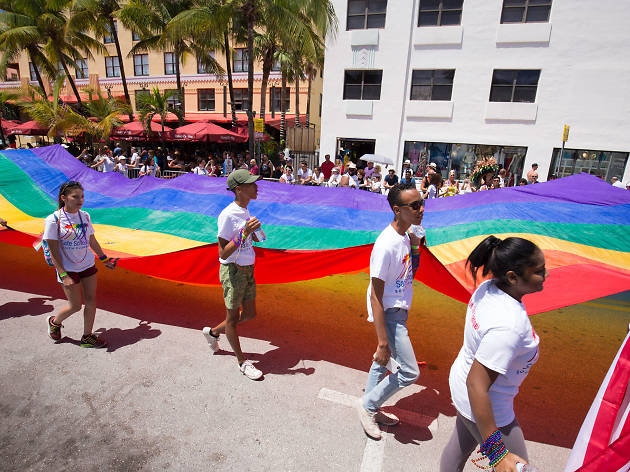 Miami Beach Gay Pride is one of South Beach's wildest, most fun celebrations of the year. The three-day festival, which ends in a climactic parade on Ocean Drive, brings out Miami's gay community and locals from Coral Gables and beyond to party and have a good time. Where should you go for brunch the day of the parade? Which South Beach club will have the best after-party? Find all your answers right here.
When is Miami Beach Gay Pride 2017?
Miami Beach Gay Pride takes places April 7–9, 2017 at various locations. The three-day festival culiminates in a street parade on Sunday, April 9, 2017 on Ocean Drive.
Guide to Miami Beach Gay Pride 2017
Where to party during Miami Beach Gay Pride
Where to eat during Miami Beach Gay Pride 2017