There have been a string of new restaurant openings in Miami, but it's been a while since we've seen a seemingly solid, one-size-fits-most concept come our way. Public Square, Grove Bay Hospitality's new contemporary American restaurant in South Miami, is just that: The kind of restaurant where you could bring a date but also take your parents for a nice family dinner. Intimate yet approachable and upscale enough to warrant putting on a nice outfit to go slink into a large, plush booth and enjoy a meal indoors.
Edged by big, circular, leather booths and anchored by a commanding center bar, Public Square's aesthetic straddles the line between hip and fancy and comfortable and casual. The menu follows suit with modern dishes your foodie sibling might be into, such as a grilled octopus torchon with piquillo peppers chimichurri with balsamic reduction; and the straightforward steakhouse fare your dad will enjoy—think grilled-to-order filets, rib eyes and other cuts of meat. There's also a substantial raw bar where sushi, shrimp cocktail, spicy tuna rolls and other fresh seafood abound. You can see what's available in the vitrine display.
Public Square looks west for its wholly American wine program, featuring California vintages, Oregon pinots and more from the Pacific Coast. If you really like a certain maker, consider joining the restaurant's wine vault program where you can store your selection for future sipping and participate in special members'-only events. That's the thing about familiar places, you know you'll be back.
Public Square is located at 6915 Red Road and opens for dinner service on Friday, October 23. The hours of operation are from 5pm to 11pm Friday and Saturday, and 5pm to 10pm Sunday through Thursday.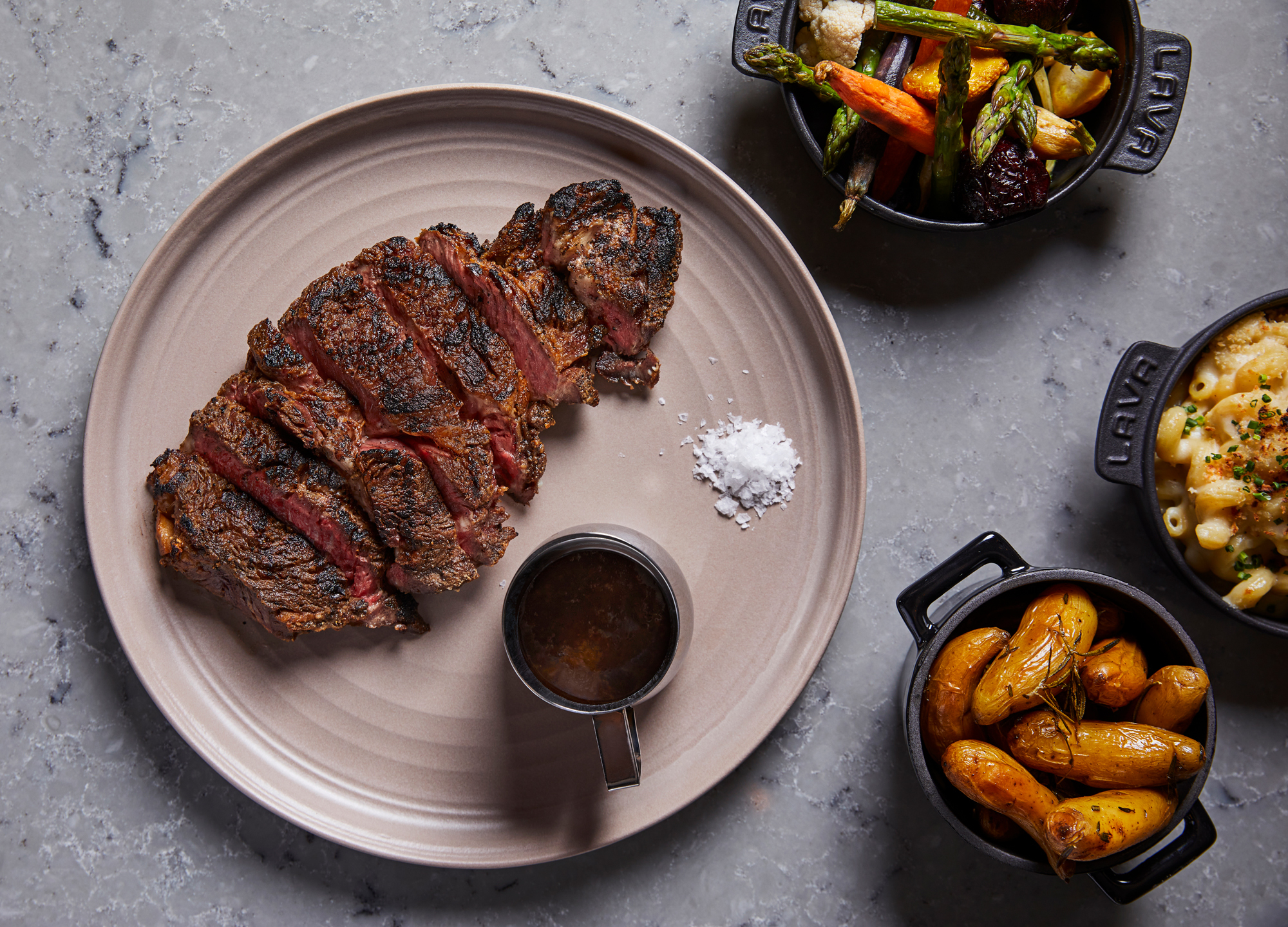 More on Time Out
– Here's how you can win free stuff in Wynwood all month long
– FYI: It's technically illegal to take a selfie with your ballot in Florida
– Where to find the best Election Day specials in Miami
– These Miami hotels are renting out their rooms as private offices for the day
– This 176-foot-tall ferris wheel is finally ready to open in Downtown Miami