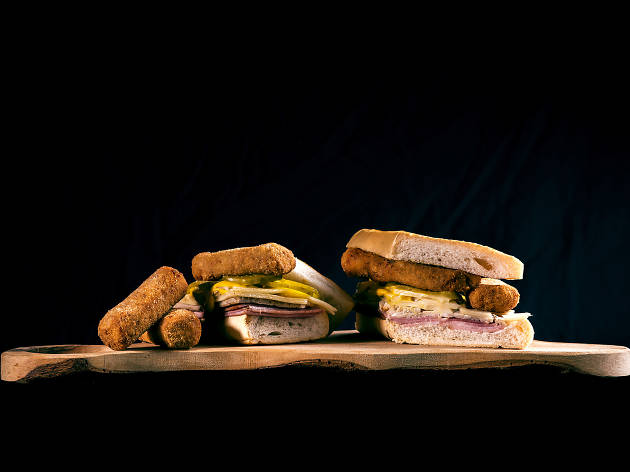 The best Cuban restaurants in Miami for abuela's greatest hits
Come hungry to the best Cuban restaurants in Miami and prepare to leave with a belly full of pork, croquetas and more
May 2019: Our list of the best Cuba restaurants in Miami just got a refresh with a sparkling new addition: The buzzy Café La Trova (and its wonderful croqueta selection) breaks into the top three.
So you've come to the 305 and now you want to know where to find the best Cuban restaurants in Miami. Or, maybe you live here and you want to know (because every single person who visits you keeps asking). Either way, it's a fair—but deceptively tough—question. Miami is a proudly Cuban place. In a wildly diverse city, it's our most dominant culture. Naturally, this comes with food—and a lot of it. Do we have quantity? Yes. But quality? That's a little harder to find. Obviously most of the best places are waiting for you among the best Little Havana restaurants. But you'd also be wise to look in the best restaurants in South Beach, in Wynwood and far our west in corners of Miami tourists rarely go. We can make only one promise: it's going to be worth the trip.
Best Cuban restaurants in Miami
Are you on the hunt for the perfect Cuban sandwich?
After a lot of eating, we have a winner